The National Park permit reservation system was created to protect natural resources and provide a true wilderness experience for visitors. Even though most outdoor enthusiasts agree it's necessary, the permit system can also be the bane of a backpacker's existence.
Nothing is more frustrating than a rejected permit application. That's where we come in. In this guide, you will learn how to score permits for some of the most sought-after camping sites in the country. We've included tips and tricks for popular national parks and what to do if your first attempt fails.
1. Research, Research, Research!
To get that elusive backcountry permit, you have to know every detail about it. This includes knowing which route to take and how many miles you can hike daily. Your hiking speed depends on your slowest hiker, so you should know who is coming before you apply for a permit.
You should also know where you want to camp and where to stay if you don't make it. In other words, you should have your entire itinerary planned out for the park and pass you want. Next, research the process for the park in question. Do you have to arrive in person? Can you use a digital version? These are things you consider during trip planning.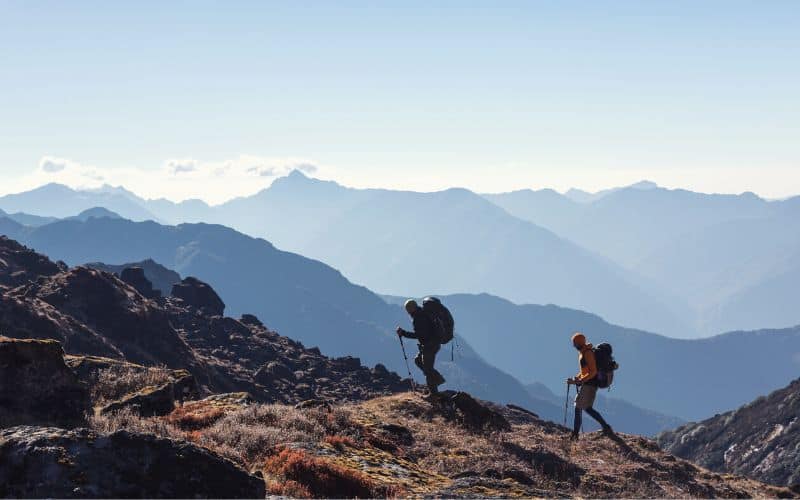 2. Know the Deadlines (or, Rather, the Opening Times)
This is critical to scoring the permit you want. You should apply as soon as a lottery or reservation window opens. Here are the Opening Times for a few of the country's most popular parks:
Grand Teton National Park – The window for advance reservations to Grand Teton National Park is between January and May. The earlier, the better. Some hikers are online the moment reservations are accepted, starting at 8:00 am. The online application costs $45, but you can see available campsites in real-time.
Grand Teton withholds two-thirds of each camping zone for walk-in backcountry permit reservations. These can be picked up one day before the start of your backcountry trip. Walk-in passes cost $35, and during peak season, they are hard to come by.
Olympic National Park – Olympic National Park issues all backcountry permits in advance. None are available for same-day or day-before walk-ins.
You can book your permit in person at a Wilderness Information Center or over the phone by calling (360) 565-3100. However, the best way to get your permit is online. This means you must be ready when the permit applications open on April 15, 2023, at 7:00 am PST.
Yosemite National Park – The wilderness permit reservation system for Yosemite National Park is complicated. It starts with an early-access lottery for 60% of available reservations. This lottery takes place 24 weeks in advance. Submit your lottery application between Sunday at 12:01 am and Saturday at 11:59 pm.
Results are announced on Monday by 5 pm. Then the remaining reservations are available online, seven days in advance, on a first-come, first-served basis. These get snatched up quickly, and the National Park Service suggests being logged into recreation.gov at 7:00 am, seven days before you want to camp.
If you manage to get a permit, you must pick it up at a Wilderness Center at least one day in advance or forfeit your hard-won reservation. Any unused permits are available for walk-ups, but this is extremely unlikely.
Sequoia NP – Between May 26 and September 23, 2023, Sequoia and Kings Canyon National Park operate their permit reservation system based on a trailhead quota. Apply online up to six months in advance during this period. Permits are released daily at 7:00 am.
A percentage of each quota is reserved for first-come hikers. These are available a day in advance. Outside quota season, passes are self-issued and free from the station closest to your desired trailhead.
Zion NP – Getting a backcountry permit in Zion takes perseverance. Permit applications open on the 5th of the month at 10:00 am for the next month. If you want to get a permit for November, apply on October 5.
In Zion, you have to reserve each night's campsite separately. This can mean you get sites for the beginning and end of your multi-day trip but not the middle. In this case, email [email protected] Half of the backpacking sites are provided for walk-ins the day of or the day before your trip.
Grand Canyon NP – Grand Canyon National Park operates their permit system as a lottery by taking all received applications and allowing a computer to generate winners. To enter the lottery, fill out an application during the "Earliest consideration" period, four months prior to when you want to camp below the rim.
For example, if you want to backpack in March, get your application in between Oct 20 and Nov 1 (by 5 pm MST). It doesn't matter how many applications there are or when the park receives them. Duplicates are thrown out, and all applications are given an equal chance in the lottery.
Rocky Mountain NP – Reservations for summer season backcountry passes open on March 1, 2023. When the site goes live on recreation.gov, users compete to click "Book Now" before others who want the same sites. Be prepared with a backup itinerary if your first choice is already taken.
There are no walk-in permits available. You must book in advance online or by calling 877-444-6777. There are no walk-in permits available except during the winter months. From November through April, you can pick up permits in person from a Wilderness Office.
Canyonlands NP – Canyonlands National Park governs several districts, all of which require backcountry permits for overnight use. Permits availability is based on season, and the reservation window opens at 8 am four months prior to the season's start.
For example, Spring runs from March 10 to June 9, and Spring reservations open on November 10. If there are leftover permits, you can pick them up the day before or even the day of your trip. We don't recommend counting on this. Instead, use recreation.gov to make reservations.
North Cascades NP– There are a few ways to make reservations for overnight camping in North Cascades National Park. The first is an early access lottery that opens the second week of March.
If you are unsuccessful in the lottery, early access reservations can be made between late March and late April. Remember, a reservation does not qualify as a valid permit. You must pick up a physical paper document from a Wilderness Information Center.
If your reservation didn't work, North Cascades National Park holds about 40% of the camping sites for walk-ups. Get yours the day before or the day of your trip.
Yellowstone National Park – Even with 293 backcountry campsites, permits are hard to come by in Yellowstone NP. Your best chance at a peak season permit is during the early access lottery, which gives winners advance access to reservations. The lottery runs from March 1 through March 20.
The remaining permits are issued during the general on-sale period, which starts after early access reservations have been made. Make your reservations at least three days before your trip. Any extra permits are available on a first-come, first-served basis.
Mount Rainier NO – Mount Rainier NP releases two different kinds of permits depending on your travel plans. Anyone going above 10,000 feet or onto glaciers needs a climbing permit. Other sorts of camping in the backcountry require a wilderness permit.
Advance reservations are highly recommended, and you must make them at least two days in advance. Anyone attempting the Wonderland Trail should apply for the early access lottery. It's unlikely you'll be able to reserve all your desired spots during the general on-sale.
One-third of available permits are set aside for walk-ups. These permits are issued in order of arrival from Wilderness Centers. You can request walk-up permits a maximum of one day early.
3. Choose Another Access Route
Popular routes are going to be harder to get. If you're willing to try a less-known route, you will have better chances of getting a pass. Start your hike in an unpopular area or at a less desirable trailhead. Then you can make a reservation for your desired campsites or camping zones later in your trip.
Another way to camp in national park backcountry is to start in a neighboring national forest or wilderness area. In some areas, national forest permits are valid for camping in a nearby park or will give better chances of landing a backcountry permit.
And sometimes, you get what you get. A permit for an "undesirable" location. But rest assured, camping anywhere in a national park will be an amazing experience.
4. Go Alone or In a Pair
The fewer people in your group, the easier it is to get a permit. This is especially true in parks that use trailhead and camp area quotas. Be aware of how many people constitute a group for each park. Group sites are even more difficult to get, so you might have to ditch a few people.
Going solo doesn't appeal to everyone, but reservations are easier to come by when you're alone.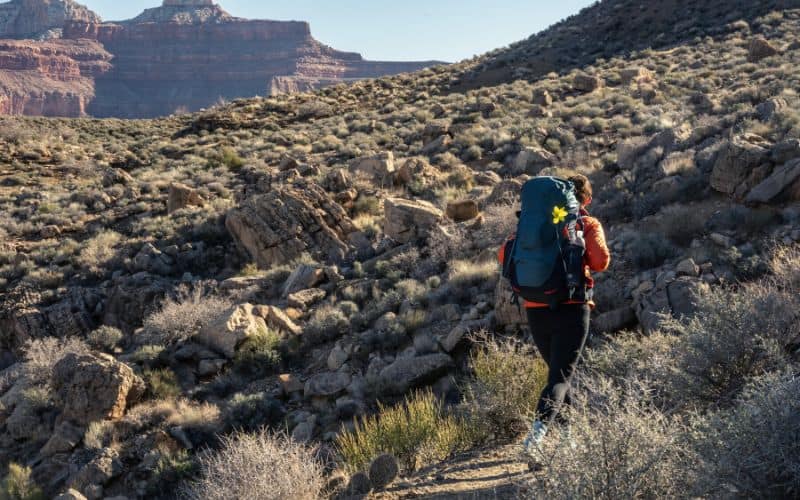 5. Request Alternative Dates and Itineraries
Reservation date flexibility will give you an edge every time. Be ready to adapt your plans at a moment's notice, and you will have a lot more luck. For permits similar to the Grand Canyon that announce winners after the fact, include several itineraries and start date options on your application.
For recreation.gov permits that immediately update availability as people book sites, be ready with second or third options. This way, if someone beats you to your first choice, you're not sitting there wasting precious time trying to decide where else to stay.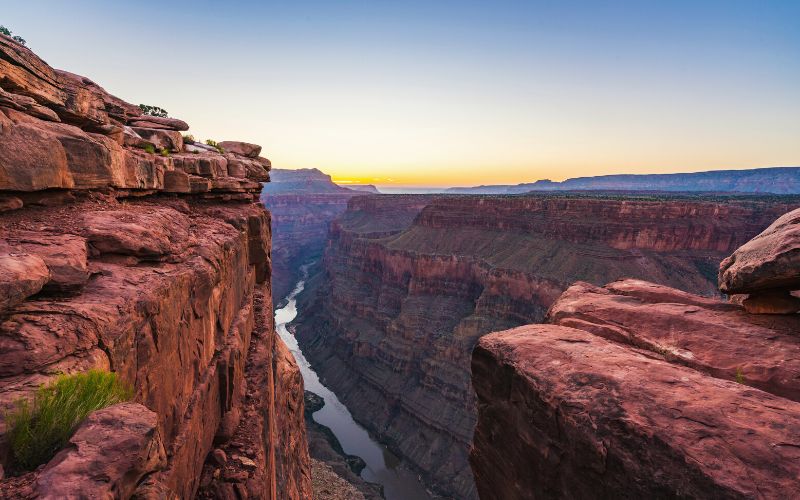 6. Try to Get a Walk-Up Permit
Walk-up permits are an option at most national parks. The leftover and walk-up-specific wilderness permits are available at Wilderness Offices. Park rangers hand these permits out to the first people in line. So, if you're going to try for a walk-up permit, be first in line.
Arrive at the Wilderness Office a few hours before it opens and wait. Some parks issue these permits the day off, and some the day before. Same as snagging a reservation online, it helps to have flexible plans for walk-in permits. If you can show up to the office three or four or more days in a row, your chances will greatly increase.
On days you strike out, you're still in a stunning area with plenty of day-hiking options. Explore the park and surrounding area and try again tomorrow.
7. Avoid Peak Season
One of the simplest ways to get the campsites you want is to go outside peak season. Shoulder seasons, including late September and early spring, provide easier access to your dream parks without the headache. During the slower (colder) months, you can often get a pass at a self-service station.
You might face less-than-ideal weather conditions, but in many national parks, good hiking conditions persist past permit season. Quotas usually end in the late Fall, and good weather can last for weeks or even a month after. Keep an eye on the forecast and be ready to go at the drop of a hat if the weather looks good.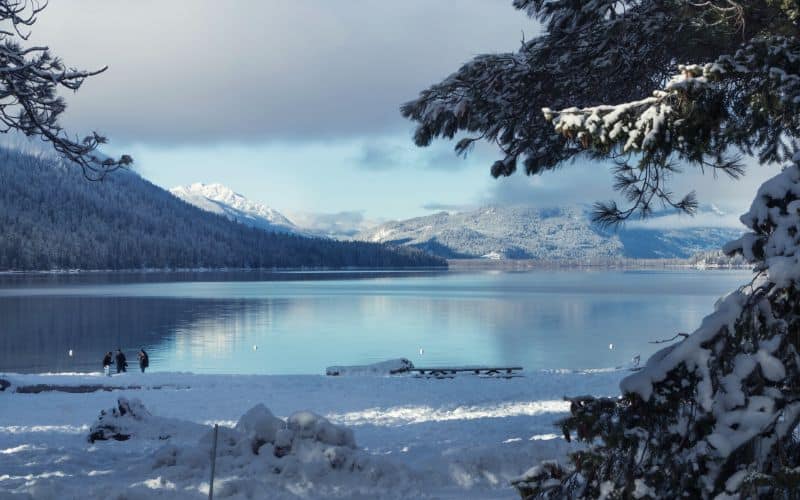 8. Choose a Less-Popular Park
The United States is full of beautiful national and state parks, and everyone has something to offer. When you've tried everything and can't get a reservation at one of the popular parks, try somewhere less crowded.
The less popular US parks, like Great Basin NP in Nevada, are preserved areas for a reason: they're unique, stunning, and well worth a visit. Getting a permit at an unpopular park is usually as easy as showing up in the visitor center the day you want to begin your adventure. The best part is you'll have peace and quiet throughout the park.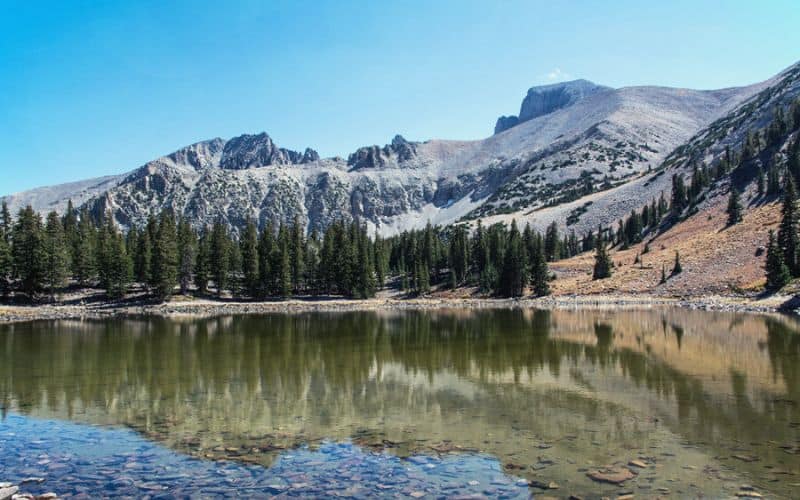 9. Hike In and Out In a Day
The idea of day-hiking when you are planning an epic backpacking trip can be unappealing. But in many cases, you can hike your route or most of it in a day. You can travel faster when you can hike with a day pack compared to your heavy overnight setup. A faster pace will allow you to hike your route as an out-and-back or loop without camping.
Consider setting up at a nearby campground or finding a quiet place to dispersed camp. National parks are often surrounded by national forests and Bureau of Land Management land where you can camp, no permit needed. This way, you can spend multiple days exploring the national park without the hassle of making a reservation.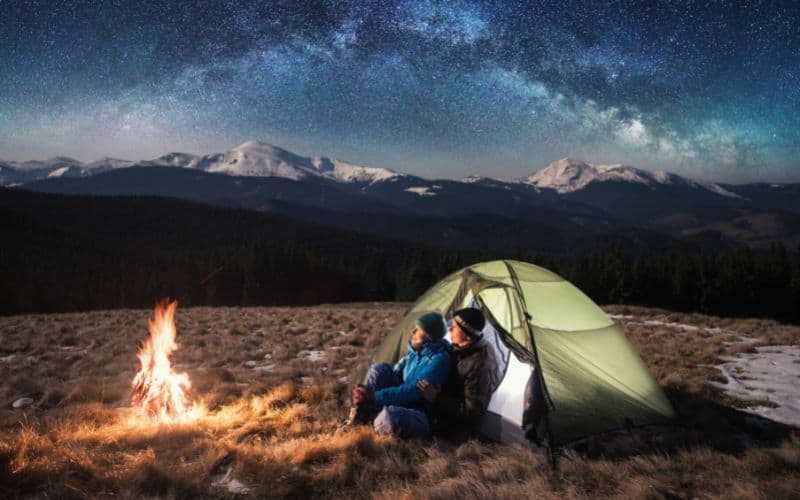 Backcountry Camping Permits: Good Luck!
Don't let the reservation process stand in the way of a bucket list backpacking trip. If you plan, follow when lotteries open, and stay flexible, you'll be heading out on a dream adventure before you know it.
We hope this guide to getting a backcountry camping permit helps you score that permit you've been chasing for years.
Drop any questions about getting a highly-coveted permit in the comments. And don't forget to share this with your backpacking crew.