Explore the Wonder of Backpacking or Hiking in Greenland
Looking for the Best Guide to Hiking in Greenland?
You're in the right place! In this guide, we will be covering the following:
A history of the area
Our trail recommendations
What to bring
Greenland is often thought of as the final frontier- the last untouched place on the planet where explorers and adventurers can go to see unspoiled landscapes and astounding wildlife. It's true that Greenland has something for just about everyone and the accessibility of this chilly continent has never been better!
We'll discuss some of the best hikes, treks, and expeditions that Greenland has to offer, as well as delve into specific tips and tricks for making the most of your time in Greenland.
Do
Do your research and choose a trek, hike or expedition that is within your comfort zone.
Do remember to bring a camera to capture the wildlife and fantastic scenery.
Do bring a basic First Aid kit in case of an emergency.
Don't
Don't go on an expedition that's beyond your comfort level because it looks "cool."
Don't make the mistake of thinking that just because, it's cold you won't get sunburn.
Greenland – Unspoilt Wonder
Greenland is one of the last untouched wonders of the world, an arctic paradise that calls adventurers, explorers, and hikers to experience once-in-a-lifetime frozen vistas and unspoiled terrain.
Although Greenland's climate is generally cold, it is undoubtedly traversable with the proper equipment. With most of the precipitation coming in the form of gently falling snow, Greenland is chilly but not inhabitable, a great gateway to the Arctic, and a way for explorers to experience an arctic landscape.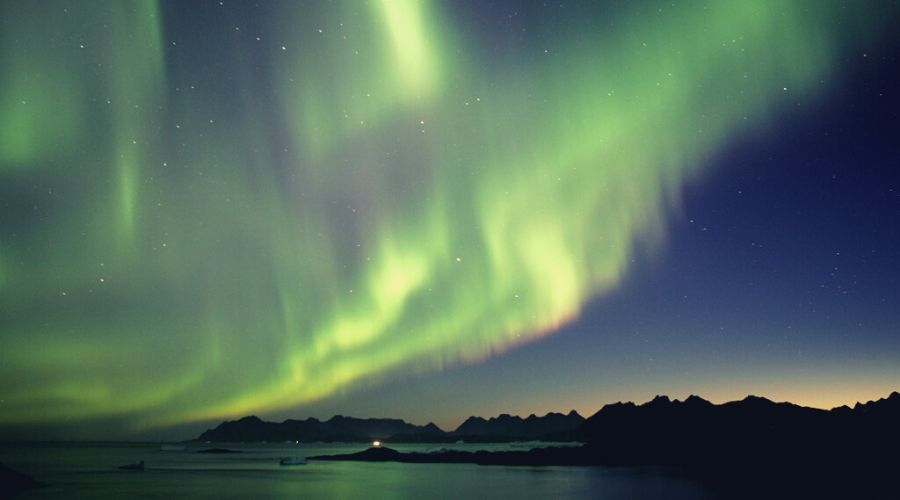 While adventure is high on the list, safety is always crucial, especially in places where the terrain is uncertain and the weather is unpredictable. If you find that Greenland is calling you, it is advisable to determine what kind of athletic level you're at before embarking on your journey. Fortunately, there are plenty of treks and hikes for people of all athletic levels. No matter what kind of adventure you embark on, make sure that you have the proper equipment.
In addition to the plethora of splendid natural landscapes, visitors to Greenland will have the opportunity to spot some spectacular wildlife like humpback whales, reindeer, and even the elusive polar bear! Don't worry; all expeditions are safe so that you will enjoy the bounty of arctic animals from a secure distance. It is indeed a magical experience to realize that we share the world with these types of amazing creatures!
Of course, you will want to stay warm and secure while checking out all of those amazing animals. Be sure to pack the essentials when trekking in Greenland. No matter how long or short, your hike is, it is important to remember to stay warm and dry while you are out in the wilderness.
Hiking in Greenland
No matter what your athletic ability or fitness aptitude is, your Greenland adventure will be one to remember. There is plenty of day, overnight, and multi-day hikes and expeditions for everyone in Greenland!
Whether you're interested in an arctic experience, or one that focuses more on nature, there are plenty of options in just about every price range.
Visit a Breathtaking World Heritage Site
The famous Ilulissat Icefjord is a UNESCO World Heritage Site and one of the most beautiful places in all of Greenland. Local guides will be happy to show you around this great arctic wonder with a tour that lasts just a few hours and is predominately located on a wooden path, so there is no serious trekking or hiking needed!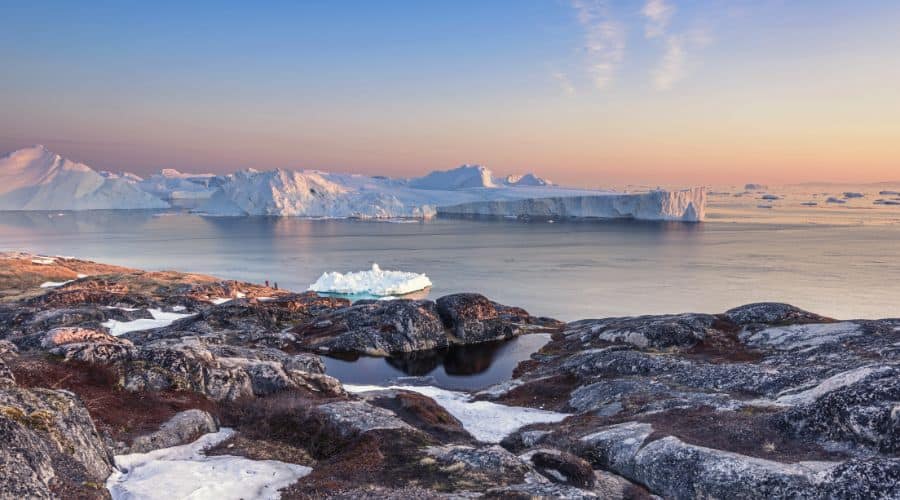 This walking tour is a favorite day activity for people who want to get a taste of Greenland without having to embark on a long expedition. It is also steeped in history and local culture, so you'll walk away with a greater understanding of the people and the region! Make sure you bring your camera as there is plenty to see and photograph on this spectacular journey.
Journey to the Equalorutsit Glacier
For those who want a more immersive Greenland experience, there is always the trek to the magnificent Eqalorutsit Glacier. Nestled in the Sermilik Fjord, this glacier is always producing majestic icebergs. The sight of these icebergs breaking off, plus the noise that they make when they fall into the ocean is not something that you will forget anytime soon. Additionally, the color of the glacier and icebergs is astounding. They are a clear, blue hue that perfectly reflects the northern landscape.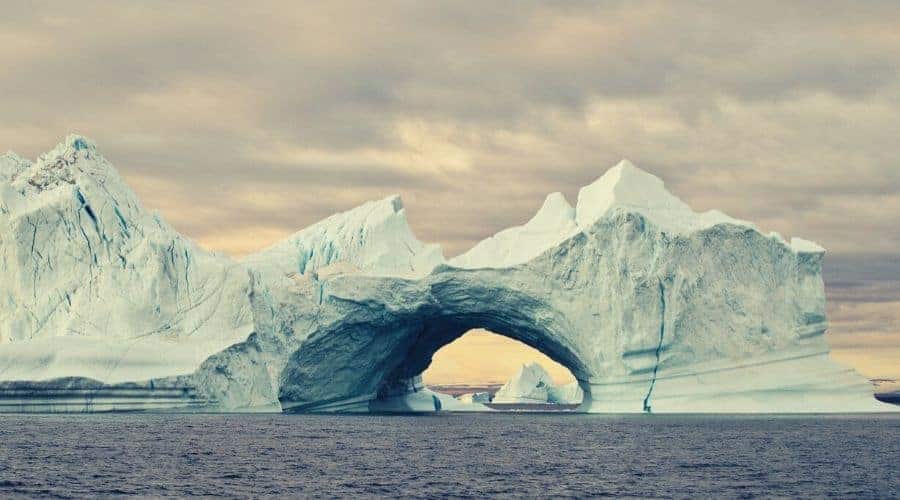 The trip to the Equalorutsit Glacier takes a full day and night, so you'll need to bring your tent to camp out. If you don't have a shelter, you will be able to rent one in town easily. Spend the night on the glacier and experience something that many people will never see in their lifetimes!
Backpacking in Greenland
If you're looking for something a little immersive and intense, you can always try backpacking in Greenland. Backpacking journeys are usually longer, more intense, and require greater physical stamina. The glorious views and arctic vistas that you will see make the experience completely worth it!
Many people flock to Greenland to try their hand at backpacking, which is generally a version of multi-day hiking or trekking. As with the popular hikes in Greenland, there are plenty of backpacking experiences for just about every fitness level.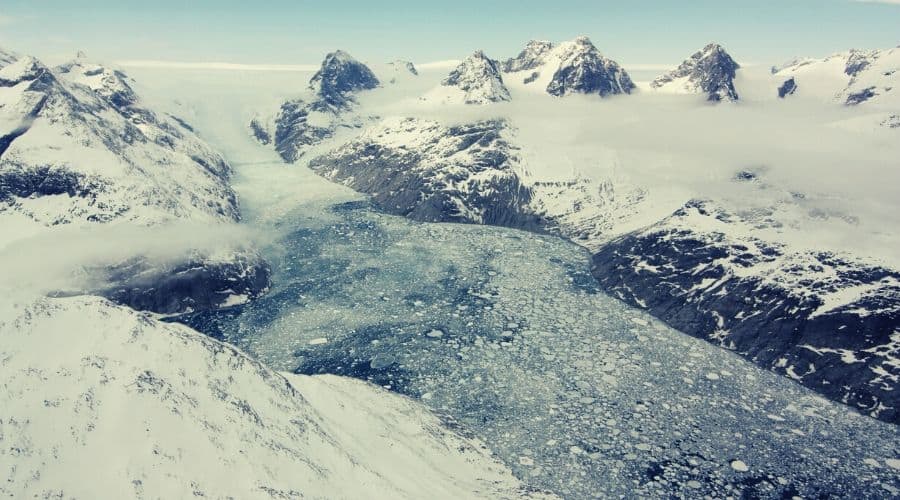 Explore The Arctic Circle
This backpacking experience is the undisputed champion of all experiences, the one that will give you bragging rights for years to come! Greenland brushes up against the Arctic Circle, and you can hike the trail for an adventure that you'll never forget. The trail itself is 102 miles long and starts from a small settlement, weaving its way through the circle.
Don't expect this hike to be for beginners. You need to be an experienced hiker and backpacker to be able to get through the Arctic Circle hike. It's considered more of an expedition than a hike because it requires participants to be self-sufficient, carrying their food and water with them. You will also need to bring some basic medical supplies because help is not readily available in this remote part of the world.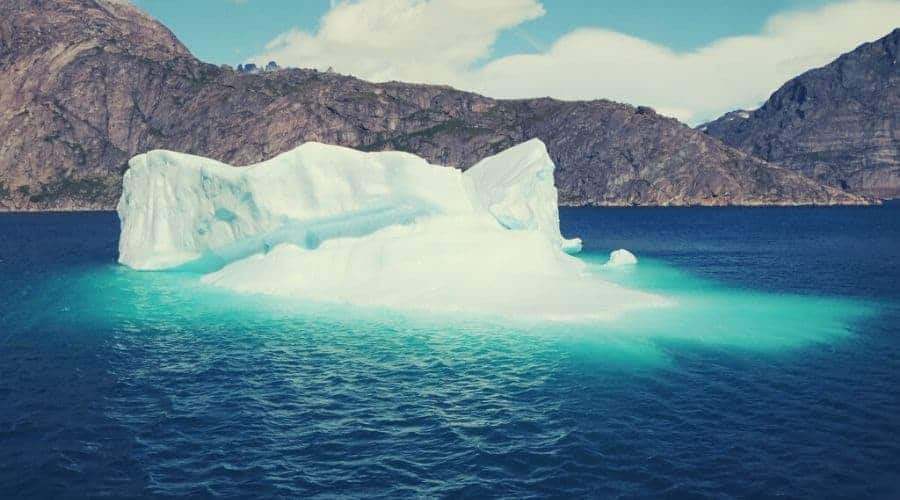 Pack light, but pack intelligently and make sure you remember to bring lots of fatty foods, as long days in the Arctic can deplete your stores of energy. For a suggested list of what to pack, check out the article here.
Summiting The Spectacular Greenlandic Ice Cap
If the thought of completing the full Arctic Circle trek is not for you, consider a mini-version in the form of checking out the amazing Greenlandic Ice Cap. You'll still need to spend a night out on the cap, but you won't be trekking for seven to ten days like you would with the full Arctic Circle experience. Plus, a trip to the pristine ice cap will give you the chance to see all sorts of fantastic wildlife, like Arctic foxes, reindeer, and maybe even a musk ox or two. 
If you're in the mood for adventure but do not have the resources, time or inclination to spend seven to ten days out on the Arctic Circle trail, consider making the trip to see this ice cap. You will not regret it.
Things to Keep in Mind When Hiking or Backpacking in Greenland
Greenland is an exceptionally beautiful place, but it can also be treacherous and unfriendly to those who are not prepared. We've compiled a few tips and tricks for hiking in these extreme climates.
Remember- the sun reflects off snow and ice! Just because it is cold does not mean that you can't get sunburn. Take care to use sun cream, especially if you are climbing at higher altitudes.
Keep your feet dry. In chilly temperatures, it is essential to keep extremities dry. Make sure your feet are in dry, warm socks all of the time.
Wear lots of layers. Invest in some suitable clothing for trekking or backpacking.
Do not over-extend yourself. Don't go on a trek or hike that is outside of your comfort level because it looks cool. Remember, your safety is in your hands.
Bring a basic First Aid kit with you. It is better to be safe than sorry!