While there's nothing like looking at a nice topographic paper map, most of us would be happy to admit they're pretty bulky and far from convenient while you're on the move on the trail.
On day hikes and longer backpacking trips where you'd need multiple maps, having an app on your phone is often the easiest solution for your navigational needs.
To help you find the right apps for you, we've put together this list of the 13 best available. From backcountry navigating to peak finding and stargazing, there's something for everyone on this list!
13 Top Apps for Outdoor Adventures
All Trails
The Alltrails app is one of the most popular apps out there for hikers and for good reason. The database of trails built into this application is practically endless. To plan your next hike, you can search their trail database by length, difficulty, route type, elevation gain, and user rating. You can search for hikes by proximity, too.
The basic, free version does not have an offline maps feature. If you get the "Pro" version of this hiking app, however, you can download lots of maps for offline viewing, among other extra features.
PROs

Free
User-friendly
Browse trails by location, difficulty, rating, and more
Route tracking

CONs

No offline mapping in basic free version
Gaia GPS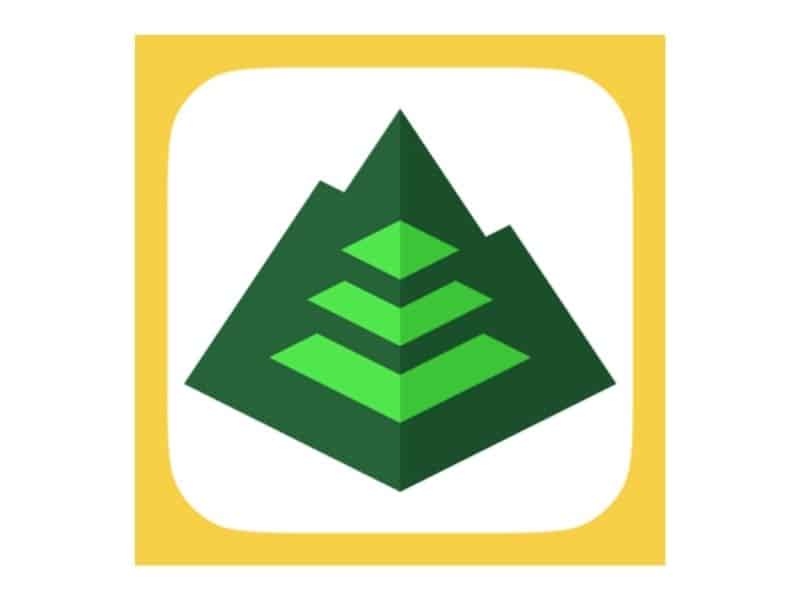 Gaia GPS is perhaps the best outdoor navigation app. You can find new trails, create your own routes, record your hikes, and more.
With the paid version, you can download all your maps for offline viewing when you don't have cell service or have your phone on airplane mode. The paid version is great for backpackers or advanced hikers hitting long-distance trails.
You can also download a variety of super useful map layers with the upgraded version. One of the coolest map layers we've found on Gaia GPS is a cell-phone coverage map.
PROs

Create your own routes with custom waypoints
Upload custom GPX tracks
Many downloadable map layers
User- friendly
Digital topographic maps

CONs

Paid version needed for offline mapping
Avenza Maps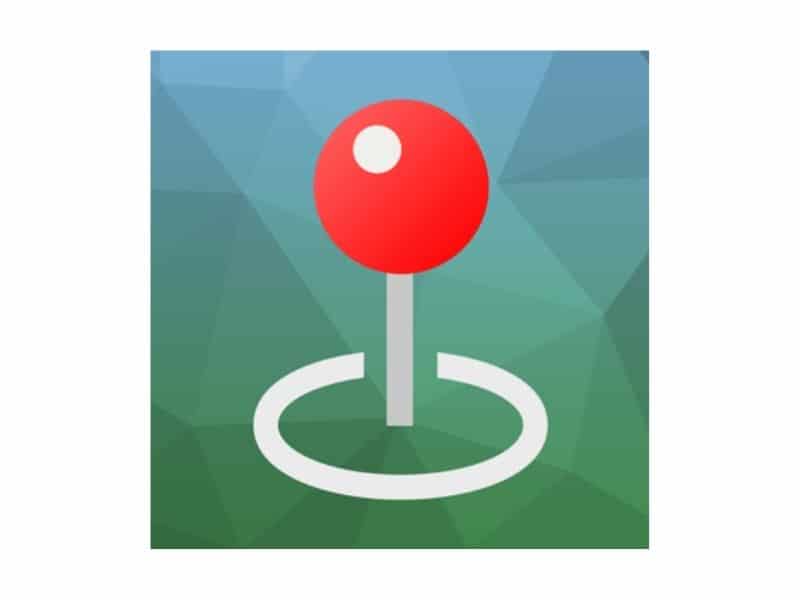 The Avenza Maps app is one of the best free navigational apps available. You can download tons of free maps from the Avenza store and use them to navigate without cell service. It has active GPS tracking, too. If you've ever wanted the benefits of knowing your precise GPS location while also using a paper map, this is the closest you're going to get.
You can search in the Avenza map store by location or keyword to find the maps you need. Some of the maps are free, though many aren't. You can download maps made by the National Geographic Society and many other big names in the paper map world.
We used Avenza to download Jonathan Ley's Continental Divide Trail maps for our thru-hike. There are also maps available for other thru-hikers. Appalachian Trail, anyone?
PROs

Lots of free maps in Avenza store
Analog map feel in a digital package
Built-in compass
Can buy maps from lots of mapmakers

CONs

Can feel clunky
Old-school feel not for everyone
Some maps are pretty expensive
National Park Service App
The National Park Service app is essential for all national park-goers. Use this to explore the best hikes in all the parks, where you can stay, tours, amenities, and more.
If you don't know what park you want to visit, you can explore all of them and make a list of where to go next. You can access most of this app's features offline, too. So when you are deep into the backcountry, you can still navigate.
PROs

Has everything you need to know about all US national parks
Can keep track of which parks you've visited
Learn about popular hikes in all the parks

CONs

Specific to National Parks
Hiking Project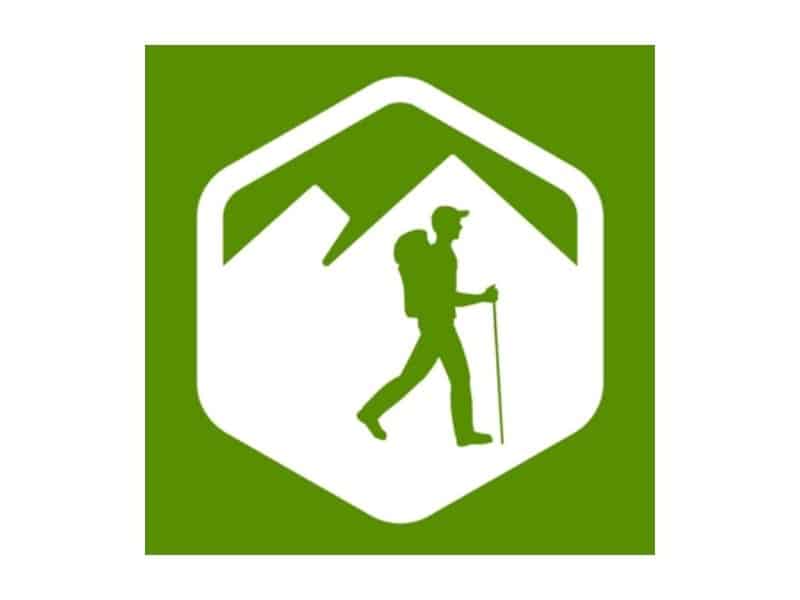 The Hiking Project app is one of the best hiking apps for finding your next hike. If you're going to a new location you can quickly download maps for that region and start exploring. This application is similar in functionality to Alltrails but has a couple of cool extra features.
We love the "explore" section of this app. If you're tired of googling "find hiking trails near me," open up HP and check out hikes near you. We especially like that HP marks the coolest spots with a gem icon! You can also search for hikes by region or points of interest and HP will suggest the top hikes.
PROs

Free offline mapping
User-generated content
You can add your own hikes
Easily explore hikes near you

CONs

Offline maps aren't very detailed
Komoot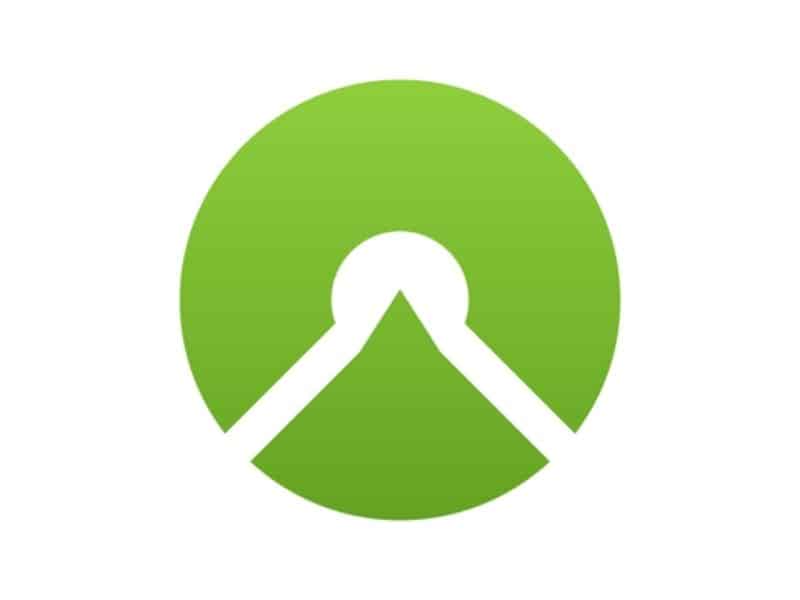 Komoot is one part social media for outdoor adventurers, and one part route planner and tracking app. It has a lot of features, and it's free to get started. It will take you a bit of time to figure out how to use all the features, but once you've familiarized yourself with everything it's easy to use.
This is one of the best outdoor apps available. It was originally created with cyclists in mind and is a great resource for planning bike tours. The voice navigation feature is especially nice for cyclists, but we like it for hiking, too. That voice navigation function means you won't have to pull your phone out at every intersection!
PROs

Turn-by-turn voice navigation
Free for one region
Easily share routes with friends
Create your own routes
Offline mapping

CONs

Geared towards cyclists
Must pay to unlock more than one region
Complicated to figure out at first
Tricky to plan off-trail hikes
Spyglass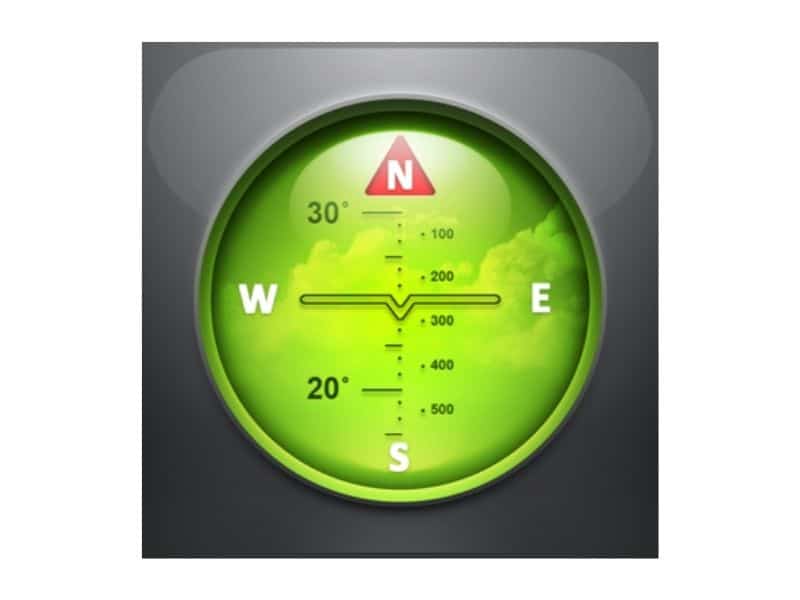 The Spyglass app uses your phone camera as a viewfinder to overlay a compass onto what you're seeing in front of you. This highly accurate compass can also be used in conjunction with Spyglass's pre-loaded maps. Move the phone parallel to the ground and the map and compass will appear. Move it so the camera is pointed ahead and it will shift back into augmented reality display mode.
Along with the military-spec GPS, this has a speedometer, altimeter, and sextant with a rangefinder. Spyglass will give you the coordinates of your current location and any positions you're targeting, as well as give you an approximate arrival time.
PROs

Augmented reality display
Lots of navigation tools
Very accurate digital compass
Can calibrate using moon and stars

CONs

Interface can be confusing
OutdoorActive
Outdooractive is one of our favorite apps out there for exploring local trails. It allows you to get an overview of a trail that looks good and see some pictures of it before you head out.
You can also use Outdoor Active to create new routes and track your hike while you're out there. You can create routes on your desktop computer before you go and they'll sync to your phone. However, you won't be able to save the GPS map to view later for off-grid access unless you upgrade to the Pro plan.
PROs

Great coverage in Europe
Free to download
See all trails in your area on one map
Get detailed trail information for hikes

CONs

Not much coverage in North America yet
Cairn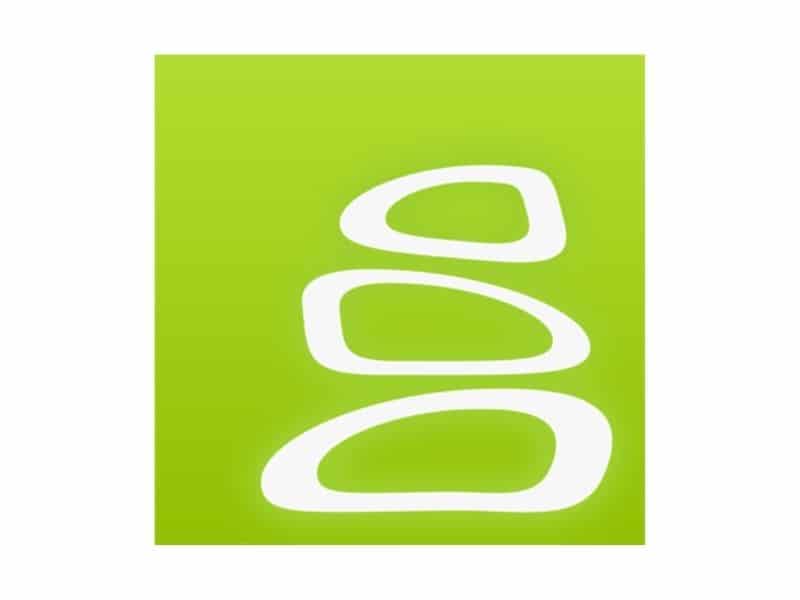 Cairn is the ultimate hiking safety app that you can use to have the best hiking experience possible. Use this hiking app to share your route and GPS information with friends and family, so they can follow along remotely as you go. As you're trekking, this hiking app estimates the time it'll take to complete your journey and shares that info in real-time.
PROs

Real-time location tracking for friends and family
Estimates time until your hike is complete

CONs

Saving trail maps for later isn't free
FATMAP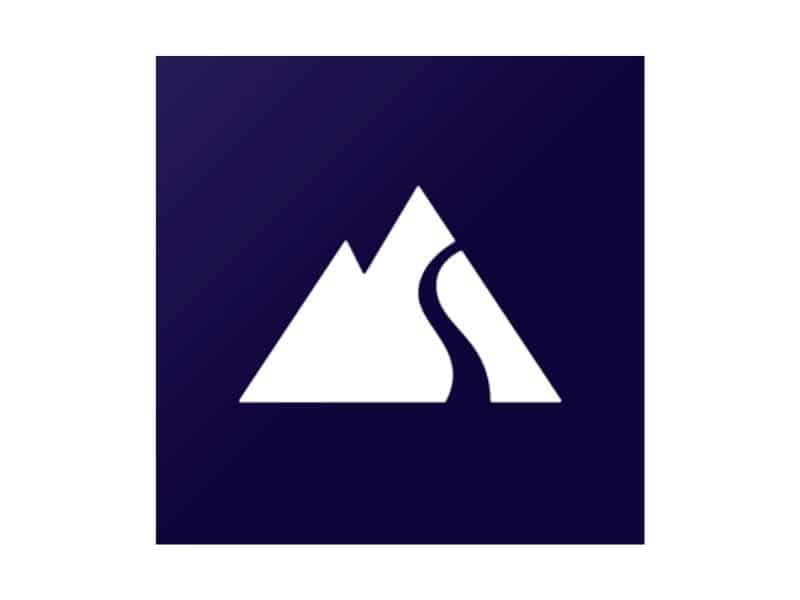 The FATMAP interface feels futuristic. You can see a 3D trail map of any area and the trails nearby. Create your own tracks, upload a GPX track, or plan an adventure on a hiking trail already built into a realistic 3D map. You can easily see elevation gain, zoom in and out, check out the backside of that mountain you're planning to climb, and more.
PROs

Create your own routes
Upload GPX tracks
3D map overlays

CONs
PeakVisor
PeakVisor app identifies peaks you see while on a hike. While you're looking out over mountain views, you can point your phone's camera in the distance and quickly identify the surrounding peaks.
This is the ideal hiking app for learning the names of those mountains you see on your route, which is, of course, important for navigation. It doesn't work while you're offline unless you have the paid version, but you can take pictures of a peak and check the name of it later when you're reconnected.
PROs

See the names of peaks all around you
Built-in compass

CONs

No real mapping features
Paid version required for offline use
Skyview Lite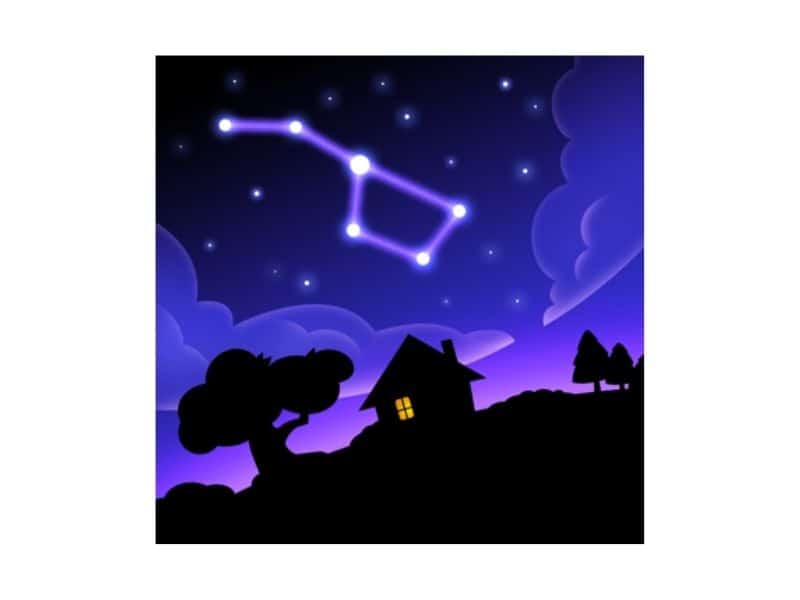 The Skyview Lite hiking app lets you identify planets, stars, and constellations in the sky at night. Skyview uses your phone's built-in GPS to let you know what it is you're seeing while stargazing by overlaying graphics to highlight astronomical objects. We love this for nights out camping!
Also, check out our guide to navigating by the stars!
PROs

Identify astronomical objects with your phone
Free version works great

CONs
Google Maps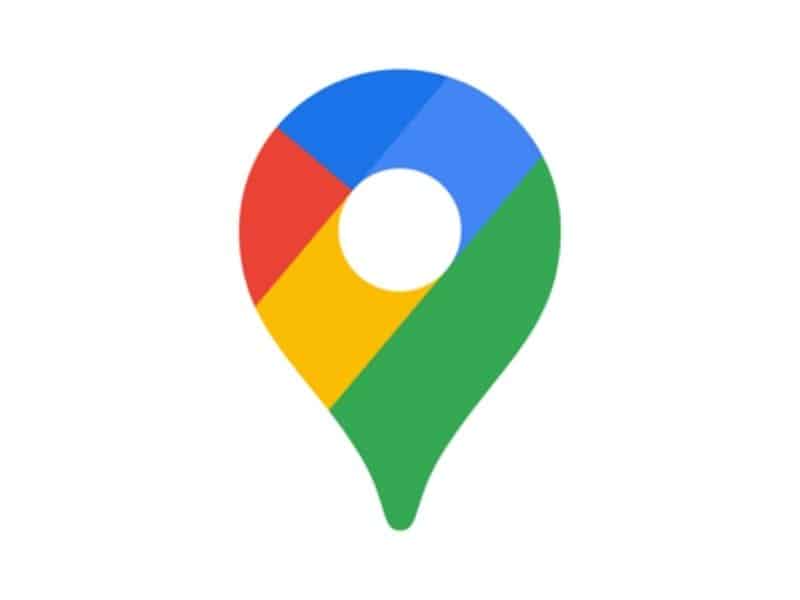 With Google Maps you probably already use, you can download offline maps for viewing when you lose coverage. This will probably help you mostly with getting to the trailhead, but Google does have some trails on their maps app as well.
PROs

You probably already have it downloaded

CONs
FAQS
1. Is Google Maps any good for hiking?
Yes! It will work with your GPS when you don't have cell service if you've downloaded maps ahead of time. GM does have some trails, but relatively few at the time of writing.
Google Earth is also a great tool for planning your hikes. With its topographic and satellite maps you can plan your next adventure from above!
2. What is the best free hiking app?
We think the best free app is The Hiking Project. With this application, there are no paid features, and you can easily download an entire state's worth of trails to use when you're in the backcountry. Navigating with this can be a bit tricky since the maps aren't especially detailed, but it's completely free!
3. Can I use my phone GPS for hiking?
Absolutely! Your phone's GPS will work even while in airplane mode. You can see your precise location on any of the applications we listed here that have offline functionality.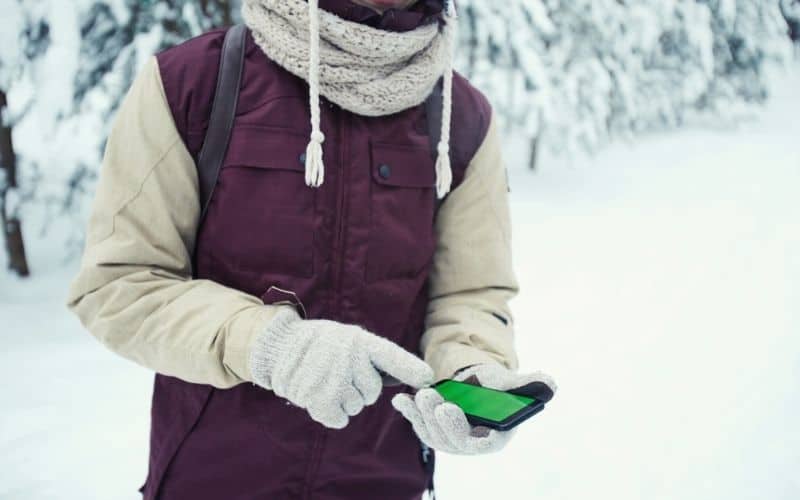 The Verdict: Best Hiking Apps
Let's recap with a quick look at our favorite apps per end-use and outstanding features:
The best for planning hikes ahead of time? Alltrails. You might have to pay for offline mapping, but this tool is the most intuitive and detailed out there.
The best for backcountry functionality and route-making abilities? Gaia Premium. You might have to pay for offline mapping, but the maps have cool layers and Gaia also allows you to find new trails, create your own routes, and record your hikes easily.
And the best freebie? The Hiking Project App – the maps might lack a little detail, but it's hard to quibble given that all it offers is 'on the house'!
Don't ditch those paper maps and compass just yet, though! Bring 'em along as backup and learn how to use them in this guide.
How did you like our guide? If you liked it, feel free to share it with your friends! And if you have any questions, drop us a line in the comments box below!