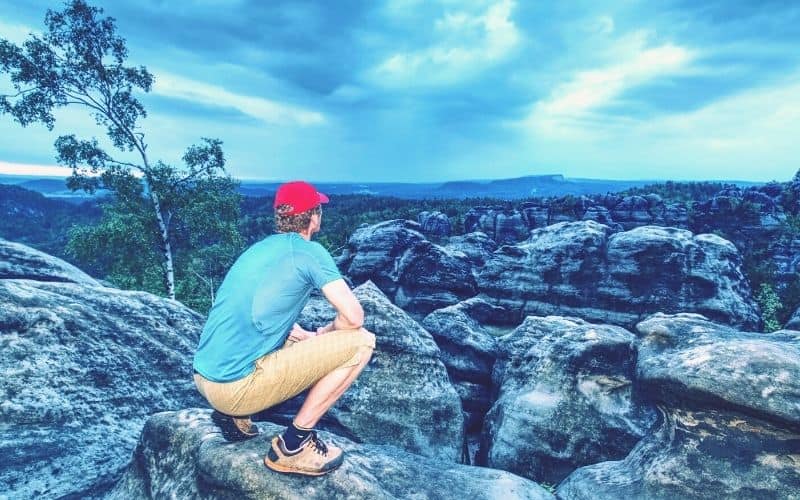 The 8 Best Hiking Shirts
How to Choose the Best Hiking Shirt
Material
Nothing impacts more on a shirt's performance than the material it's made with. Below, we've added a short at-a-glance overview of various material types and what they have to offer.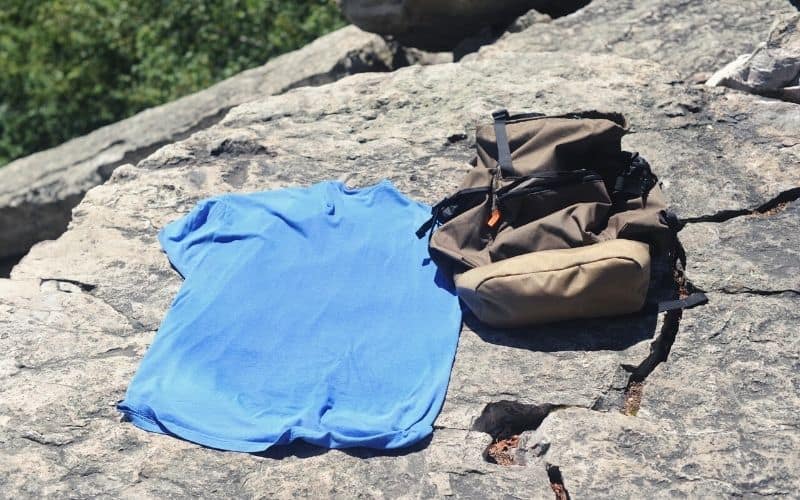 Merino wool
Merino wool is generally considered to be the perfect fabric for hiking shirts, socks, underwear, and pretty much everything else you wear aside from your rain gear. This is because it's breathable, odor-resistant, moisture-wicking, quick-drying, and lightweight.
Merino is also a thermoregulating fabric, meaning it helps to keep you cool when temps are high and warm when temps are low.
The only downsides to merino are that it's (darned!) pricey and less durable than synthetics. That said, most merino shirts integrate polyester or nylon to increase longevity and make them less vulnerable to rips and punctures.
Synthetic Materials (Polyester and Nylon)
The two most common synthetic materials used to make hiking shirts are nylon and polyester.
Both of these are cheaper and more durable than merino, and also quick-drying, breathable, and moisture-wicking. On the downside, they're not as soft to the touch and are far less odor-resistant.
Of the two, nylon is the most durable and abrasion-resistant option, while polyester is the most breathable.
Cotton
Cotton is a super-comfortable fabric and, when dry, is also highly breathable. The trouble with this fabric, however, is that it can hold up to 25 times its own weight in water because it has virtually no moisture-wicking capacity. And when it's wet, it loses nearly all of its breathability, too. As such, cotton's only a good option for lazing around camp or very low-intensity hikes.
Durability
Hiking shirts have to be able to deal with a little more rough treatment than your average daywear.
Generally speaking, natural fabrics are more likely to tear than synthetics. However, most shirts made with natural fabrics, like the Icebreaker Cool-Lite and Smartwool Merino Sport, typically include polyester, nylon, and/or spandex to increase stretch and ruggedness.
Some shirts, like the Columbia Silver Ridge Lite, use a "ripstop" weave to add extra ruggedness.
Comfort
In our experience, natural fabrics like merino offer the most impressive next-to-skin comfort, with polyester-based shirts coming in second and nylon, which is a little tougher, coming in third.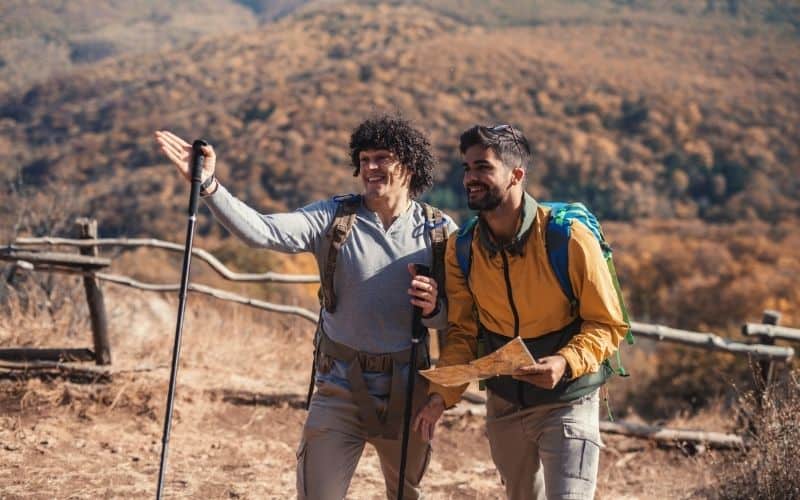 Whichever material the shirt's made from, the features most conducive to comfort are "flatlock seams" and a tag-free design.
"Flatlock" seams are seams that are sewn directly together where each piece of fabric ends. This helps to reduce the risk of chafing caused by standard overlapping seams. Tagless designs, on the other hand, eliminate neck/hip tags for itch-free comfort.
The fit of the shirt is another key contributor to comfort. This, of course, is highly subjective so when buying be sure to read the product specs to find the fit you prefer – slim, trim, regular, athletic, and so on. That said, it's worth noting that looser fits can often cause chafing if the material is so loose that it bunches up between your back and backpack.
Types of Hiking Shirt
Tee, long-sleeved tee, or button-up? Below, we provide a brief overview of the benefits and drawbacks of each style of shirt:
T-shirts
Lightweight
Ideal in hot weather
Thinner material allows you to layer them more easily
Less sun and bug protection
Button-ups
Superior ventilation
Loose fit
Long-sleeved models provide added sun protection
Collar protects your neck
Often include mesh panels for added ventilation and chest pockets for storage
Long-Sleeved Baselayer/Tee
Versatile – can be worn as standalone shirts or as a baselayer, making them ideal for year-round use
Most have an athletic fit
Usually made with high-wicking, breathable fabric
Typically stretchier than button-ups
Less ventilation than a button-up
Antimicrobial Qualities
Shirts that have antimicrobial properties work to repel bacteria and thus reduce body odors.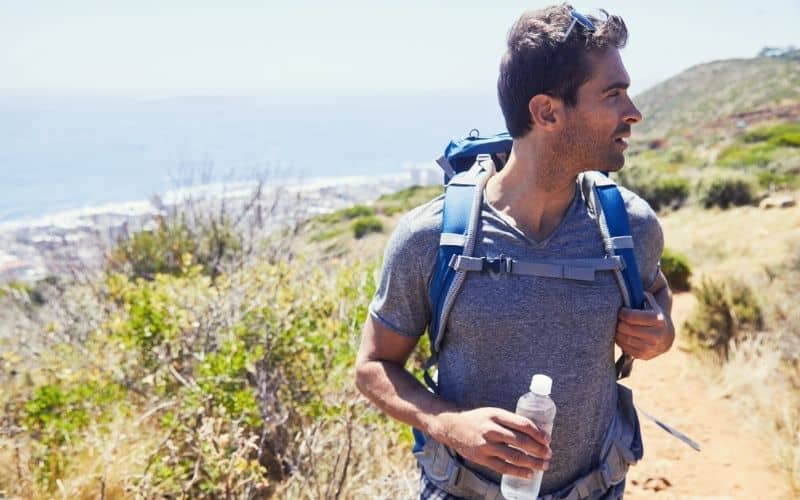 Merino wool is naturally antimicrobial, but shirts made with other fabrics sometimes use treatments to enhance their antimicrobial properties. A good example is the Patagonia Cool Daily, which uses HEiQ Fresh Durable odor control technology in the fabric.
Sun Protection (UPF Rating)
Whatever time of year you're hiking, the sun's harmful UV rays pose a serious threat to your skin. To protect yourself against sunburn and skin damage, we recommend choosing a shirt with a high UPF rating (UPF 30 – UPF 50), particularly if you plan on hiking in mid-summer or in the snow (the white stuff reflects and intensifies the sun's rays).
Features
Hiking shirts aren't typically blessed with many features. There are, however, a few that can make a big difference to the shirt's suitability for life on the trails:
Gussets – These are inserts of extra material placed in the underarm to provide better freedom of movement.
Rear Vents – These improve airflow in the portion of the shirt most prone to saturation with sweat.
Pockets – Rarely found on baselayers, but a common feature in other styles of shirt, these are handy for storing small items you don't want to keep in your pack or pants pocket.
Last update on 2021-10-16 / Affiliate links / Images from Amazon Product Advertising API