Cooking while camping can be a fun and rewarding experience, but it can also be a little bit tricky. Especially for the uninitiated. We try to help remove the learning curve by providing you with actionalbe skills and our views on the best camp kitchen gear (and the worst)!
Whether its which backpacking stove you should pick for an ultralight camping trip, how to most efficiently pack a cooler for a 5-day camping trip or the best banana pancake recipe, we've got you covered with our guides.
Camp Kitchen Gear
Choosing the right camping kitchen gear is something that is often overlooked when packing for a camping trip. However, our guides will take you through the essential items you should take with you.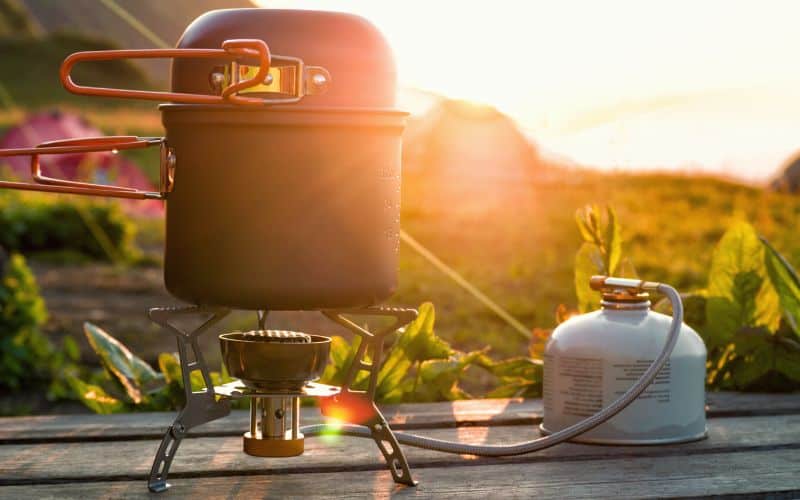 Knowing how to dispose of old fuel canisters safely makes a difference to both you and the environment. Learn how to recycle empty camp stove cans in this comprehensive guide.
For all camp kitchen gear articles click here.
Food & Recipes
Camping food doesn't have to be boring! You can make a variety of dishes that are both tasty and satisfying. Our guides and recipes offer plenty of options for you to choose from, so you can enjoy your camping trip even more.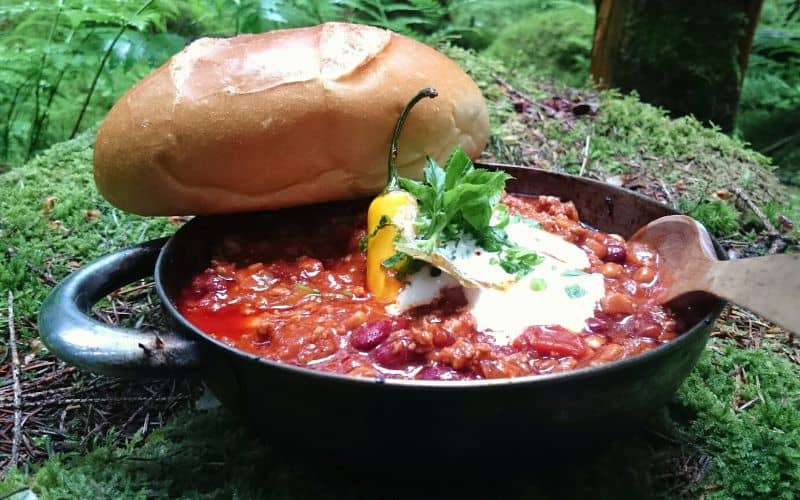 Nothing warms the soul like a bowl of delicious chili enjoyed around a campfire! In this post, we share the only recipe you'll ever need to impress your camping pals.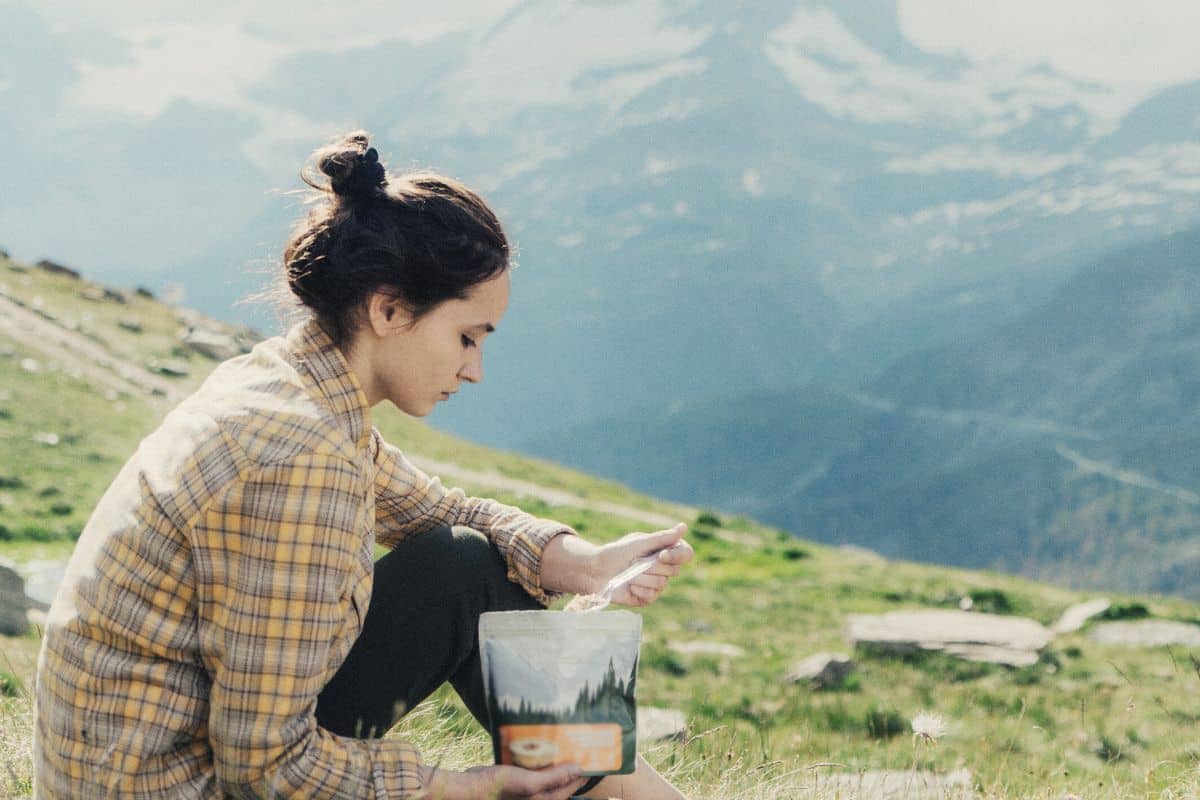 In this guide, we cover all you need to know about food for backpacking, including how much to take, what type to take, how to store it, and how to keep weight, bulk, and costs to a minimum.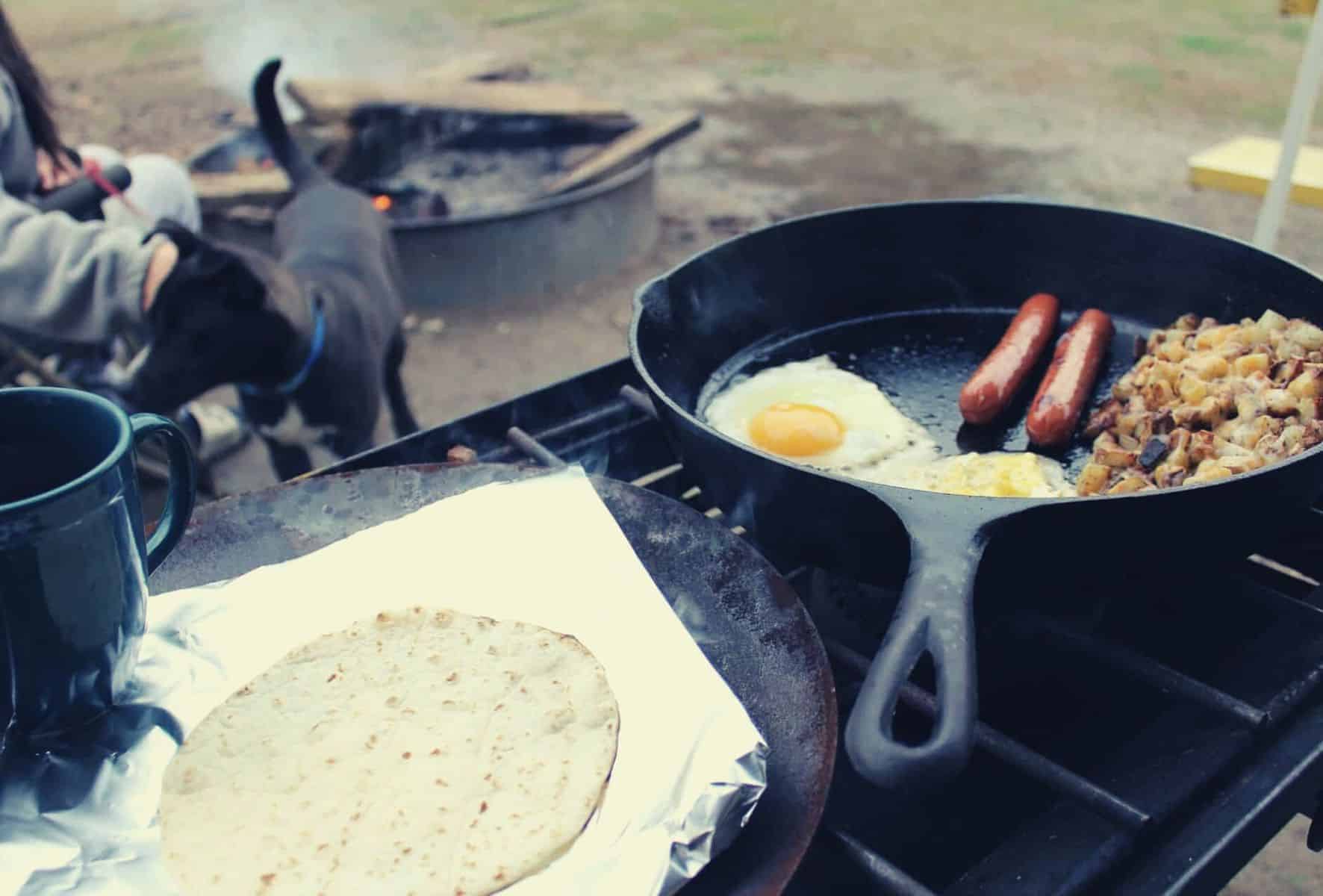 That rumbling feeling of an empty belly is never so loud as it is while in the outdoors, so a collection of the best camping food recipes is essential to an enjoyable trip. We've managed to round up over 89 of the best camping food recipes for you to try on your next trip!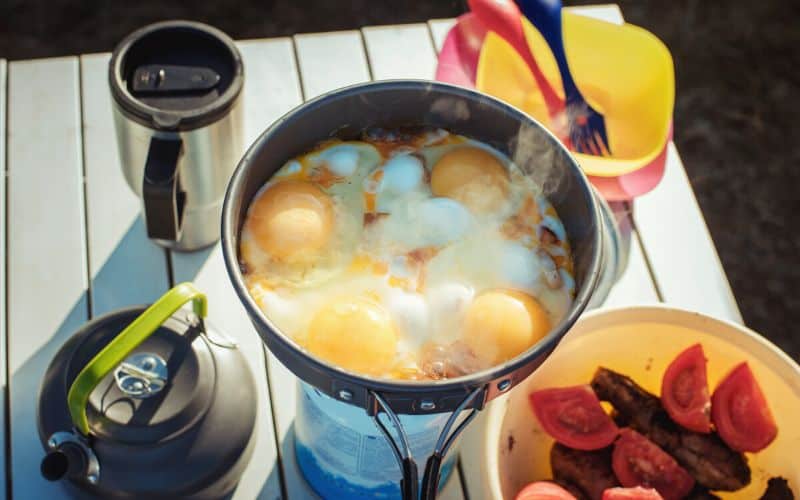 Scared to bring eggs along on your camping trips. In this guide, learn six easy ways in which it can be done safely and without the spills.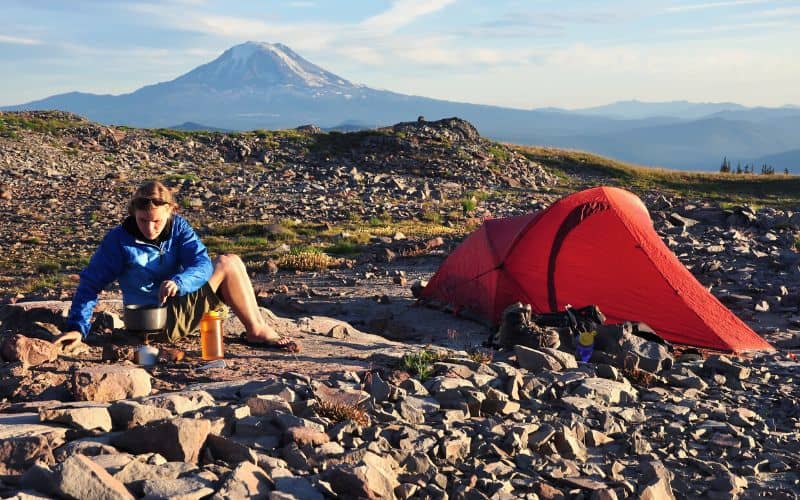 Fuelling your adventures with vegan food isn't as hard as you think! Whether you're gearing up for a long hike or a week-long adventure, these vegan and health-conscious backpacking meals and snacks will keep you happy, full, and satisfied!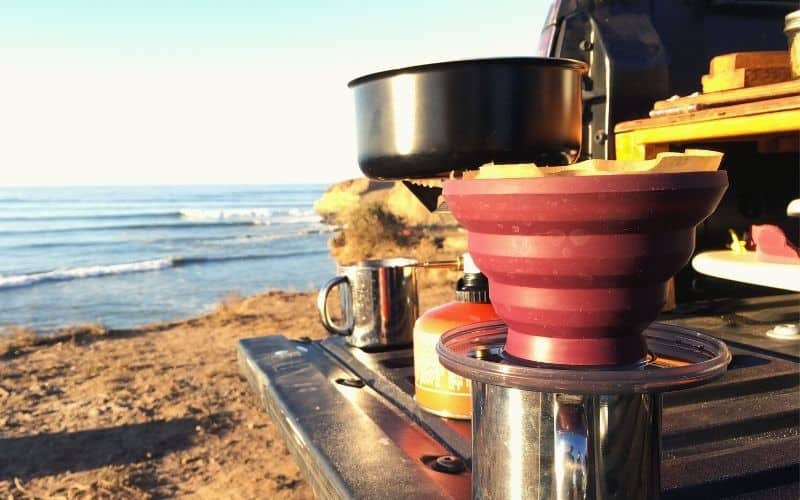 Here's what you need to know to start cooking outdoors, including food prep basics, a list of essential camp cooking gear, the top cooking methods, and quick and easy meal ideas.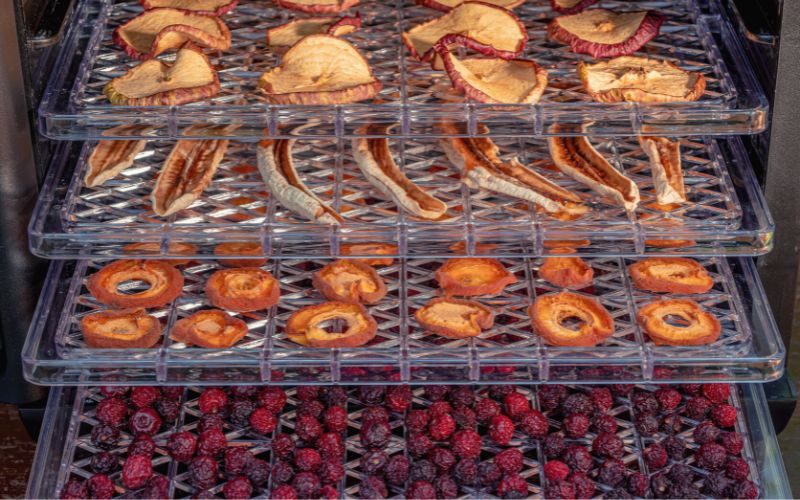 From bell peppers to ground beef, these dehydrated foods are our top picks for preparing your own meals to enjoy on your next backpacking or camping adventure.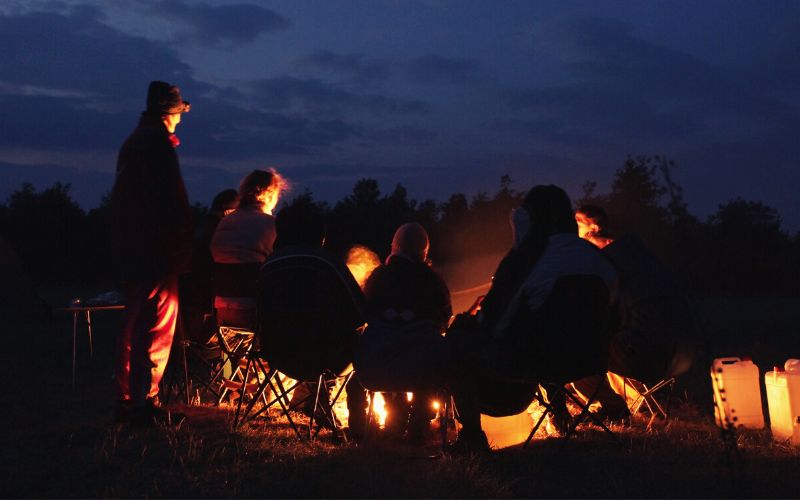 There's so much more to vegan camping foods than just veggie hotdogs! In this comprehensive guide, we're sharing all our favorite vegan camping food ideas and recipes. Read on for tips and tricks on how to turn your next camping trip into a vegan feast.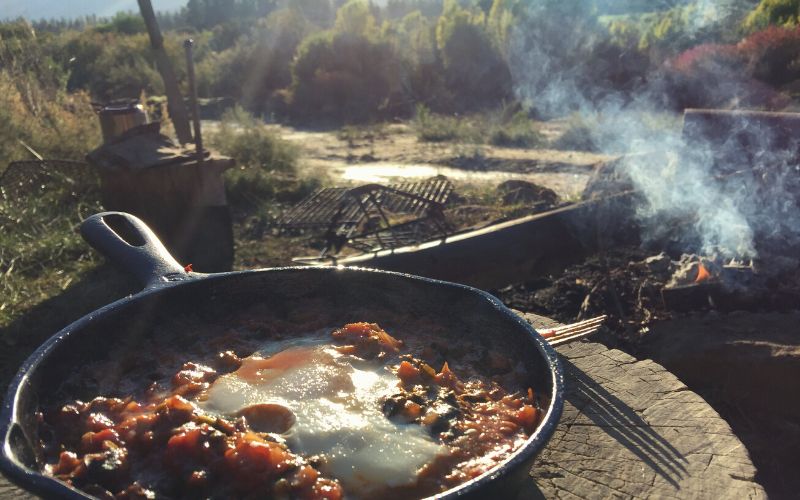 Want to enjoy more satisfying, fun, and nutritious meals on your camping trips? We've got you covered! Plan delicious meals for your whole camping crew with our straightforward camping food list and menus.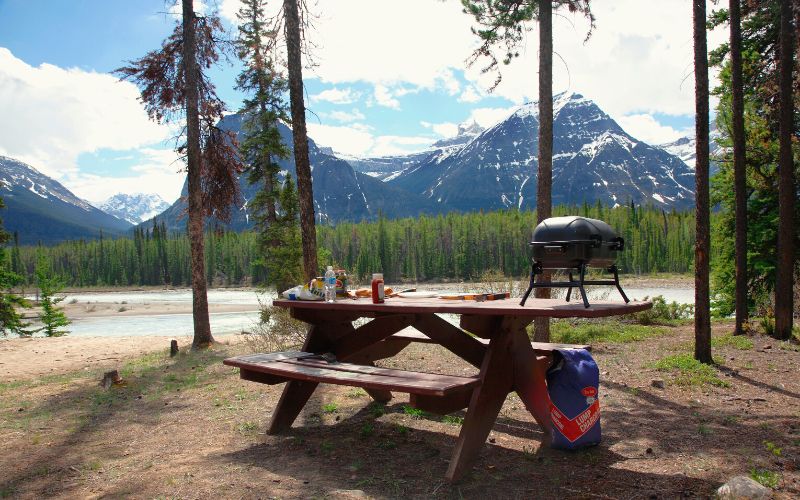 No cooler while camping? No problem! With these 41 delicious snack and camping food ideas, you can ditch the fridge and stave off hunger while in the great outdoors.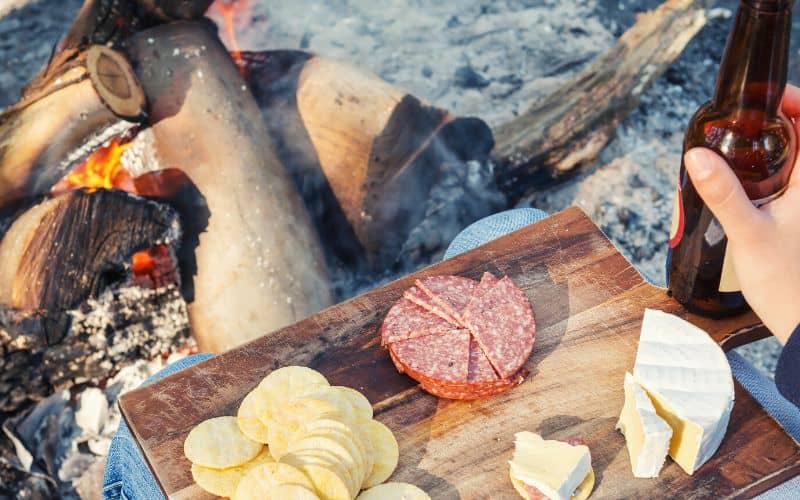 Conquer your hunger and satisfy your cravings with these 24 awesome no-cook camping meals. We've included everything from hearty breakfasts and luscious lunches to filling evening meals and delicious desserts.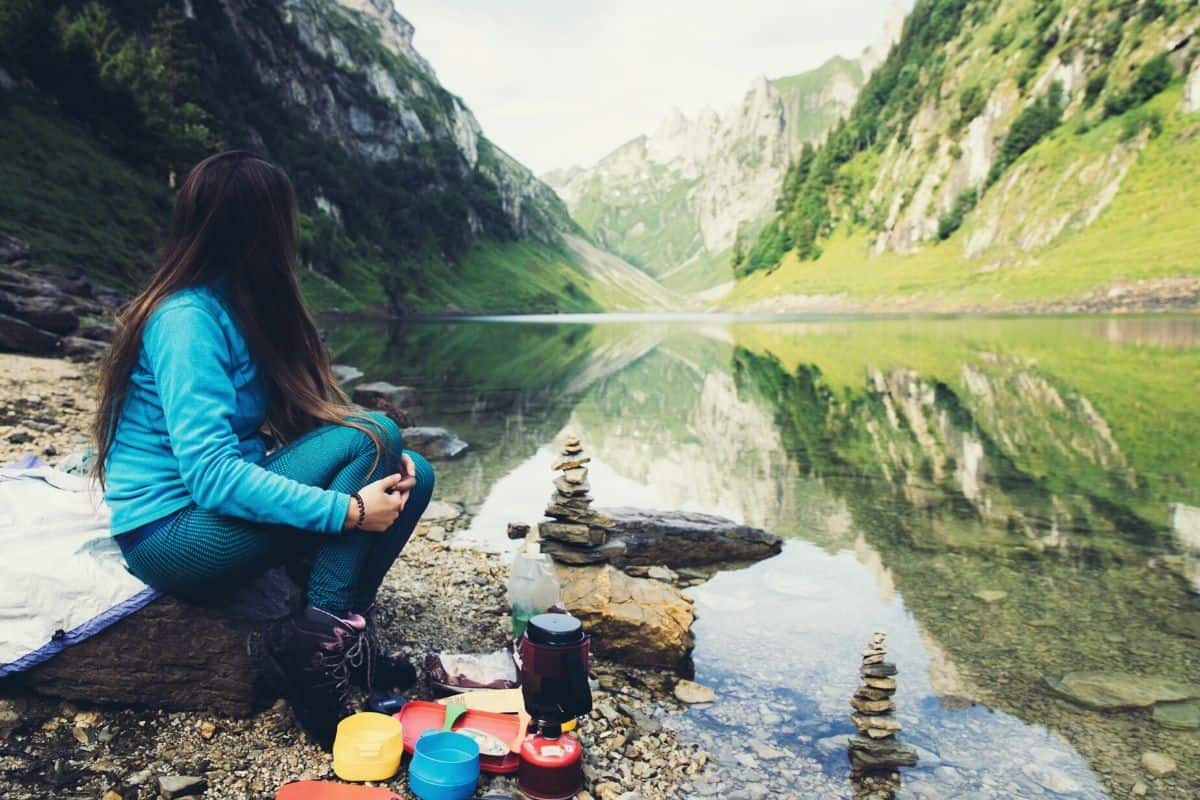 If you're getting sick of trail mix and canned soup, these 21 make-ahead meals will put the 'yum!' back into your camping trip. From nutritious breakfasts to scrumptious dinners, our list of make-ahead camping recipes has it all.
For all food and recipe articles click here.