Being on the trail alone can be a cathartic and renewing experience. However, there is safety in numbers, and if you want to push your limits on a more challenging trail, it's time to find some peeps to share it with.
In this guide, you'll discover where to look for your future trail partners. We've included how to use your local resources like community and nature centers, where to look online, and tips for meeting up with new hikers.
So get out there, meet some new people, and enjoy the great outdoors!
Reasons to Get Yourself a trail partner (or Two)
Hiking with someone else is always a good idea. But in some cases, you can get away with going alone. For example, you probably don't need company for safety reasons on easy, high-traffic trails. Likewise, if someone knows where you are and when you should be back, you can venture out on easy trails by yourself.
In some cases, however, you should never go alone, including on more remote and difficult hikes. Here are a few more reasons to get yourself a trail buddy: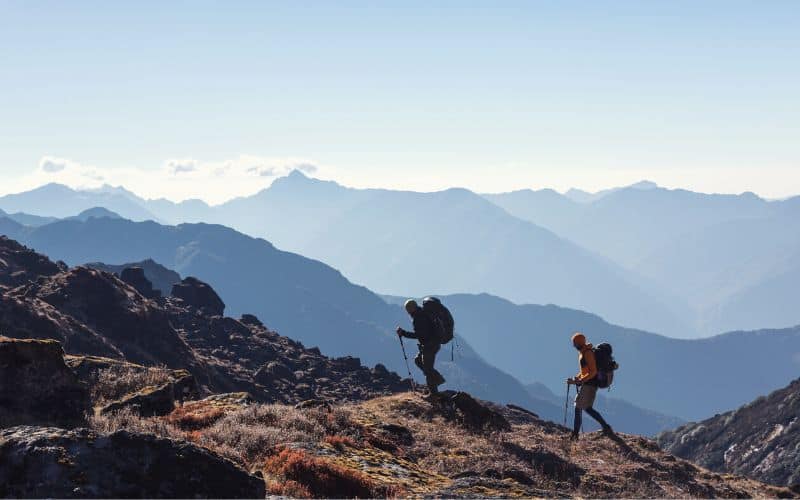 1. To Avoid Getting Lost
Solo hikers are more likely to get lost on the trail. Navigating the outdoors is easier with two or more people, simply because two sets of eyes are better than one for finding and staying on the path, and using navigational tools.
It's also helpful, of course, to have someone to bounce trail connector ideas off of or talk you out of trying an unknown shortcut.
2. For Help in Emergencies
Falls, trips, and slips can happen to anyone and sometimes result in serious injury. If you fall by yourself, bump your head, or twist your ankle, no one can help. A partner can assist you off the trail or find more people to facilitate.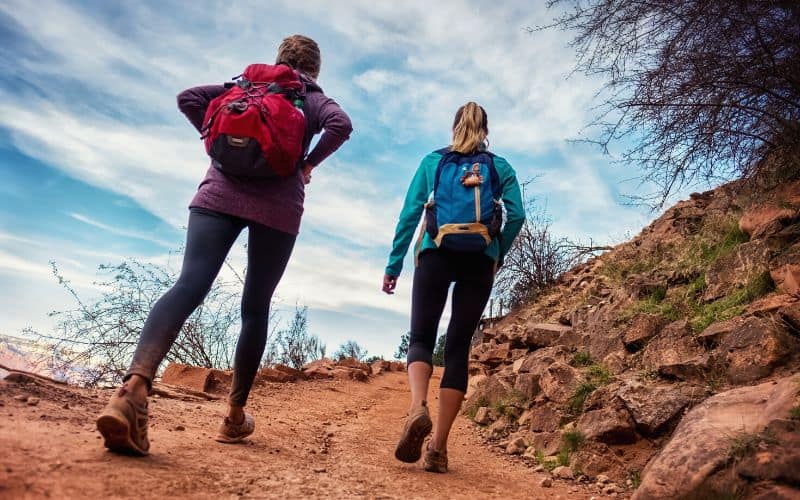 3. To Scare Off Wildlife
Making noise is the best way to alert wildlife of your presence and give them time to skedaddle. Solo hikers are quieter than a group. Whether you are chatting with your trail buddies or not, two people make more noise than one.
4. To Access More Challenging Terrain
When you want to challenge yourself with more difficult or remote terrain, bring backup. Going with someone else can open up miles of trail you wouldn't be comfortable on alone.
Partners can also give you a leg up on scrambles or rocky sections, provide the moral support needed to grind out those last few miles, and keep up morale in crummy weather.
Long story short, you can accomplish more when you're with someone.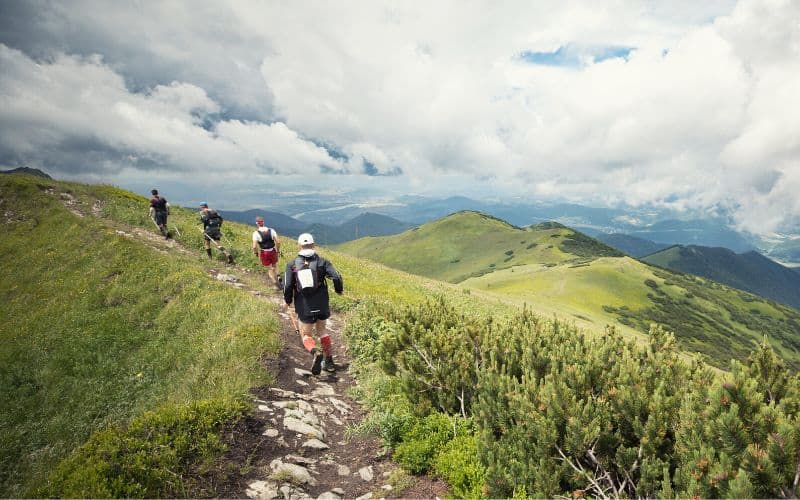 How to Find Hiking Buddies: 9 Ways to Meet Fellow Hikers
Here are some of the best ways to find new friends for outdoor adventures:
1. Local Hiking Groups and Clubs Near You
The best way to find a local group or club is at the town Community Center. Community and civic centers offer seasonal events and social gatherings for residents. Look for fliers and sign-up sheets, or ask the Community Center Coordinator for a list of upcoming events.
You can attend any event to meet people and connect with your community. To find hike-specific friends, you'll have more luck at outdoor-related events such as 5k Fun Runs or park clean-ups.
Once there, you have to introduce yourself and chat with the locals. This can be daunting but worth it. Remember, you're looking for like-minded people with similar hobbies who could become your trail buddies.
Not everyone likes attending social events, but many of these clubs have Facebook groups that let you get the lay of the land before committing to a hike.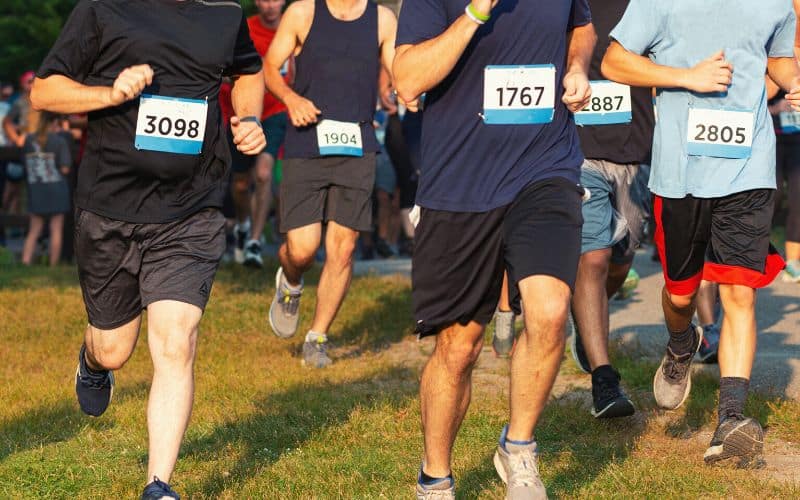 2. Friends of Friends
When your go-to trail partner isn't available, ask if they know of someone who is. Friends of friends can make ideal trail partners. You already have at least one thing in common, a shared friend.
When asking friends of friends to come hiking for the day, consider the following:
Your intended route – For challenging hikes, don't choose an inexperienced hiker. Instead, see if your friends have other hiker friends who would be up for the challenge. If they don't and you're still determined to hit the trail, change your plans to accommodate the least experienced person in the group.
Physical fitness and trail pace – The best hiking companions match your level of physical fitness and have a similar hiking pace. You don't necessarily want to start hiking with someone who will leave you in the dust or vice-versa.
An excellent way to judge someone's physical fitness and trail pace is to discuss what kinds of hikes they've done in the past, how challenged they were, and how long it took them.
Expectations – Nothing is worse than getting to the trailhead and realizing you and your trail buddy have different expectations for the hike. Be clear with your plans, including which trails you'll take, potential turnaround spots, and personal deal-breakers like thunderstorm potential or wildlife.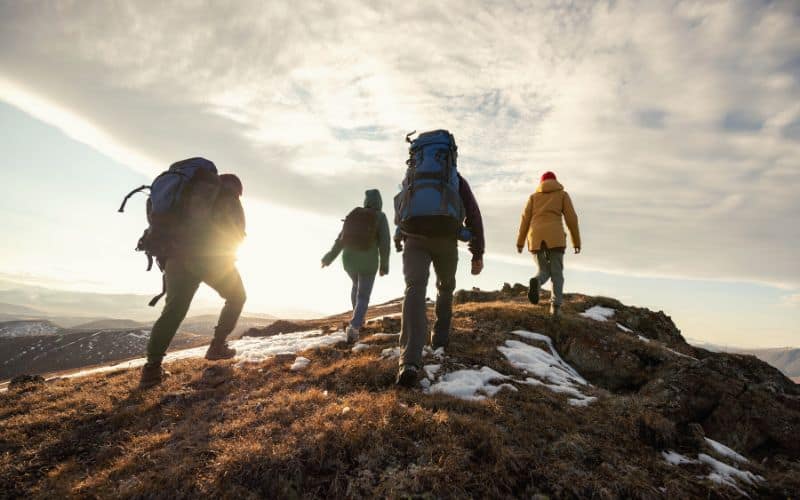 3. Find a Match Online
The internet is great not just for finding potential romantic suitors, it can also be useful for finding hiking mates! A google search for "hiking groups/clubs" near me will generate thousands of results in seconds. When you connect with someone online, follow these basic safety precautions before meeting in person.
Google search them – You don't have to run an extensive background check, but a google search is a good idea to verify they're real and don't have any public records attached to them.
Meet in public – Don't agree to meet a stranger from the internet at a trailhead. First, meet up in a public, populated area. Once you feel they're trustworthy, you can plan a long hike.
Tell someone where you're going – As you would before heading out alone, tell someone where you'll be, who you'll be with, and when you should be back.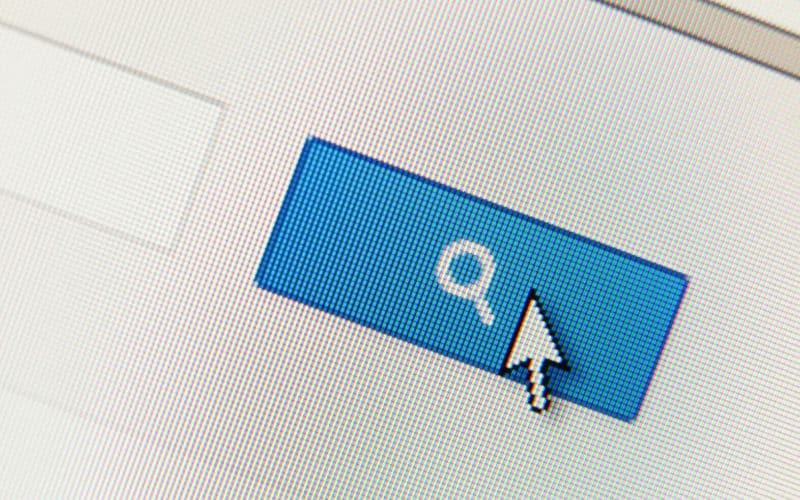 4. Meetup
Meetup is a platform specifically designed to help users meet other people with similar interests. The platform is driven by creating groups and organizing in-person activities. In other words, Meetup is the perfect place to find a hiking group or buddy.
Start by searching through the already existing groups. Use group descriptions, which include the group's purpose and activity types, to get an idea of what each group is up to. If a group's description meets your needs, join, and you will have access to future events and activities.
You can also search the platform's calendar for upcoming hiking events. This gives you the freedom to join an already planned hike without committing to a group.
Alternatively, make your own group! In the description, describe your goals and expectations for the group. Be sure to include information about your favorite hikes, your fitness and experience level, and future trails you'd be interested in tackling.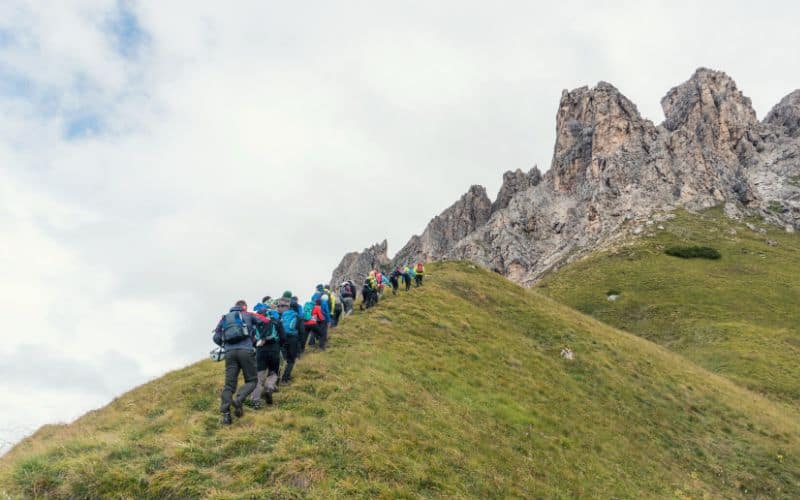 5. Facebook
Facebook can be a fantastic resource for finding a hike buddy. In fact, there are so many hiking groups on the platform that to find the right one for you, you will have to be specific in your search.
You can find a Facebook group for hikes with dogs, women who hike, and for people over 40, and the list goes on. To narrow down your search, start by looking for 'hiking groups + your state or town.'
You can also search 'hiking groups + your skill level or interest, as in 'hiking groups for beginners' or 'hiking groups for birders.' From there, ensure you answer all the admin's questions and agree to the group rules.
When posting about a hike you'd like to join or find people for, again, remember to be specific about your planned route, expectations, and usual trail pace.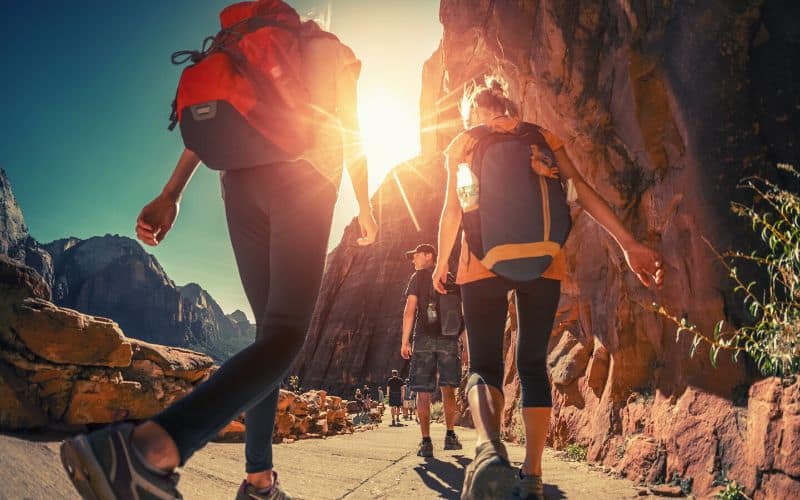 6. College and University Groups
College and university students can take advantage of extracurricular and outdoor rec programs to find compatible hiking partners. Group hikes hosted by the university tend to cater to beginners by choosing easy trails.
These group outings might be on terrain below your trail ability, but they offer a good way to connect with other hikers and build new friendships. Likewise, the program coordinators can connect you with more advanced hikers.
Find these outdoor rec and extracurricular programs through your university's or local colleges' website or campus rec center. Another good way for college students to meet fellow hikers is by volunteering in outdoor rec programs.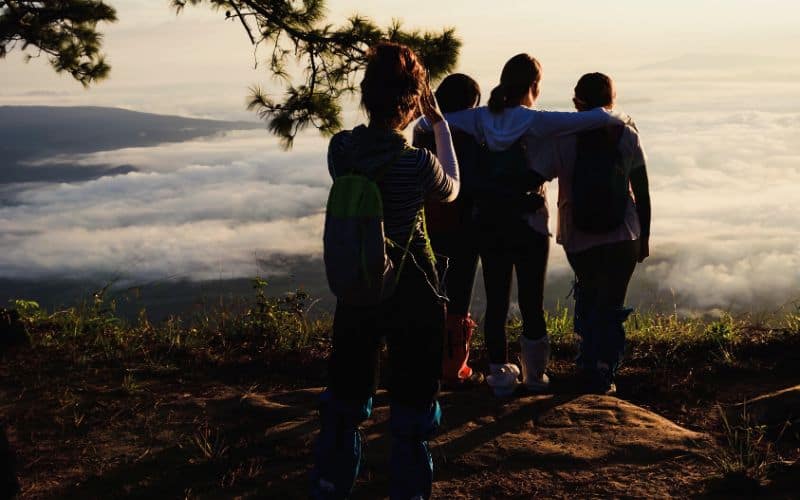 7. Join a Course
Organizations like Outward Bound, and NOLS offer a variety of outdoor courses for adults. Joining a course can help you meet compatible hikers while you learn invaluable skills for keeping yourself and others safe in the outdoors.
For example, Wilderness First Aid and First Responder courses teach patient assessment, CPR, and basic life support skills in an outdoor setting. These courses are highly useful but can be very expensive, time-consuming, and difficult to keep updated.
Look for free and inexpensive courses that don't carry an official certification if you prefer not to break the bank.
You can also find outdoor skills courses offered by local outfitters, ranger stations, or universities. For instance, REI gear stores lead courses and activities from their various locations, including cooking, survival, and photography classes.
Although online courses are an option, they don't have the benefit of meeting other locals. If your goal is to find a hiking or camping partner, join an in-person class in your area.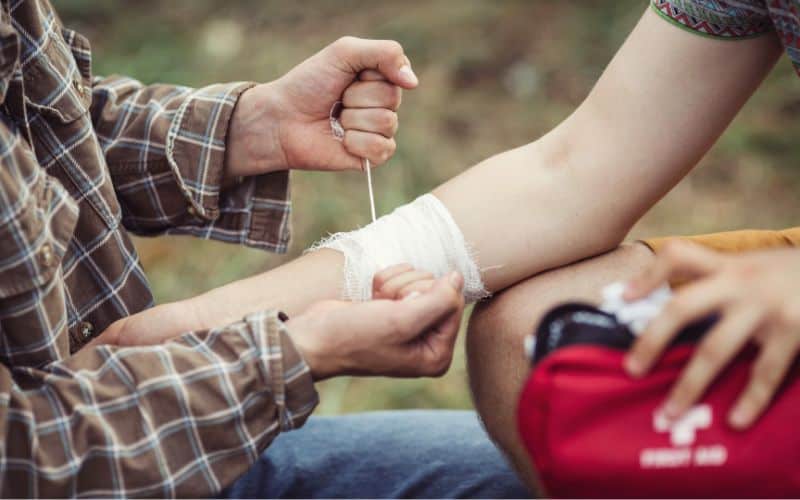 8. Local Parks and Nature Centers
Nature centers are a lot like National Park Visitor Centers. They offer educational opportunities through interpretive displays, guided tours, or exhibits. The goal of a nature center is to help its communities connect with the surrounding environment.
Look for centers in your local state and city parks. Entrance into the center may be free or donation based. The best part is you can usually find outdoorsy people at these locations.
Like community centers, nature centers often host events for the community. Use these events to socialize with and meet fellow hikers. They are also good places to look for established trails and outdoor skills courses.
Many nature and outdoor centers are run by non-profit organizations and volunteers. Volunteering with your local center is another easy way to find a hiking group. To volunteer, visit the center in your area or look for information online.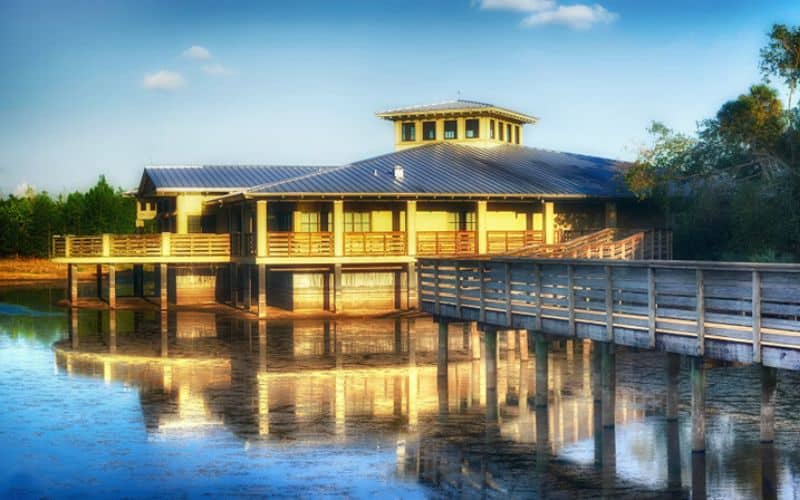 9. Coworkers
You probably have a few coworkers you wouldn't be caught dead with outside work. These are not the ones you should take out on the trail. Hopefully, you also have a few coworkers you've connected with and could enjoy spending time with on the trail.
Invite your favorite coworker to join you on your next hike. Sharing a schedule means coworkers can become your most reliable trail buddies. Believe it or not, there are benefits to getting into nature with your coworkers.
Going on a hike together strengthens relationships. The teamwork needed to succeed on a hike, and the shared feelings of accomplishment will make you and your coworkers better friends. In turn, having genuine connections with the people in your workplace makes going to work much more enjoyable.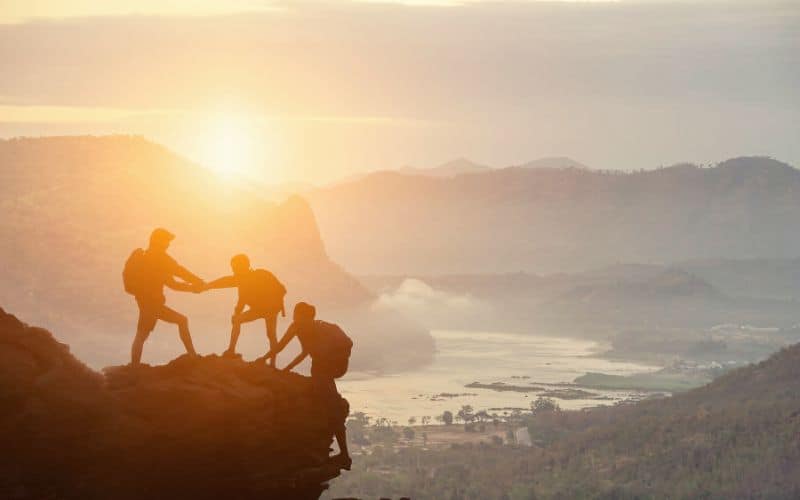 Wrapping Up
Hiking alone is usually ill-advised. You're more likely to get lost, encounter wildlife, and be out of luck if something happens. The good news is you're not the only one looking for a hiking partner.
So what are you waiting for? Whether it's to hit the Pacific Crest Trail or hike trails in your immediate area be sure to check out local trail clubs, nature centers, as well as online for someone to hike with.
We hope our how-to-find (and choose) hiking buddies guide makes hitting the trail with someone a little easier.
How did you meet your latest trail partner? Let us know in the comments below, and don't forget to share.