Hike In Comfort, With The Correct Clothing
While it may be tempting, and significantly less effort just to throw on whatever is in your wardrobe. Hitting the hiking trails in your everyday garb may in the end not be the smartest decision you've ever made.
Specific fabrics may be more prone to chafing making for an uncomfortable last couple of miles as you limp your way home. Others may just be downright dangerous in the wrong conditions (we're looking at you cotton).
For many simple, short hikes what you wear may not matter too much, but having an understanding of the properties of various fabrics you'll develop a sense of what to wear on a hike. In addition understanding, how to wear your clothes in layers should help protect you from the elements without overloading your backpack. In the end smarter clothing decisions can significantly improve the enjoyment of your hikes.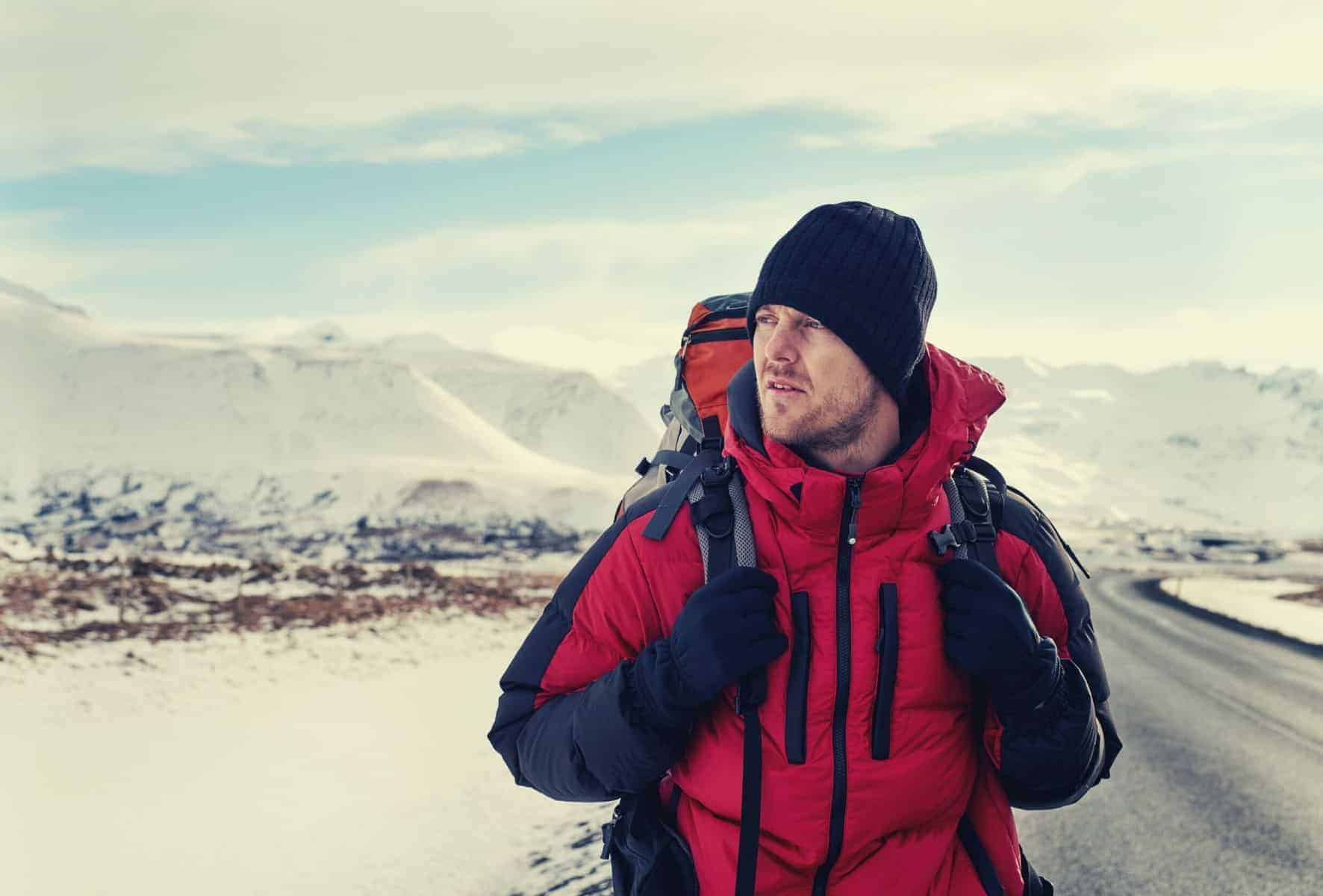 Most folks assume that throwing on as many layers as possible is the best way to defeat the cold. However, a 3-Layer system is actually more efficient at preventing the chills. Learn how to layer clothes like the pros to stay warm when your outdoors this winter with our straightforward guide.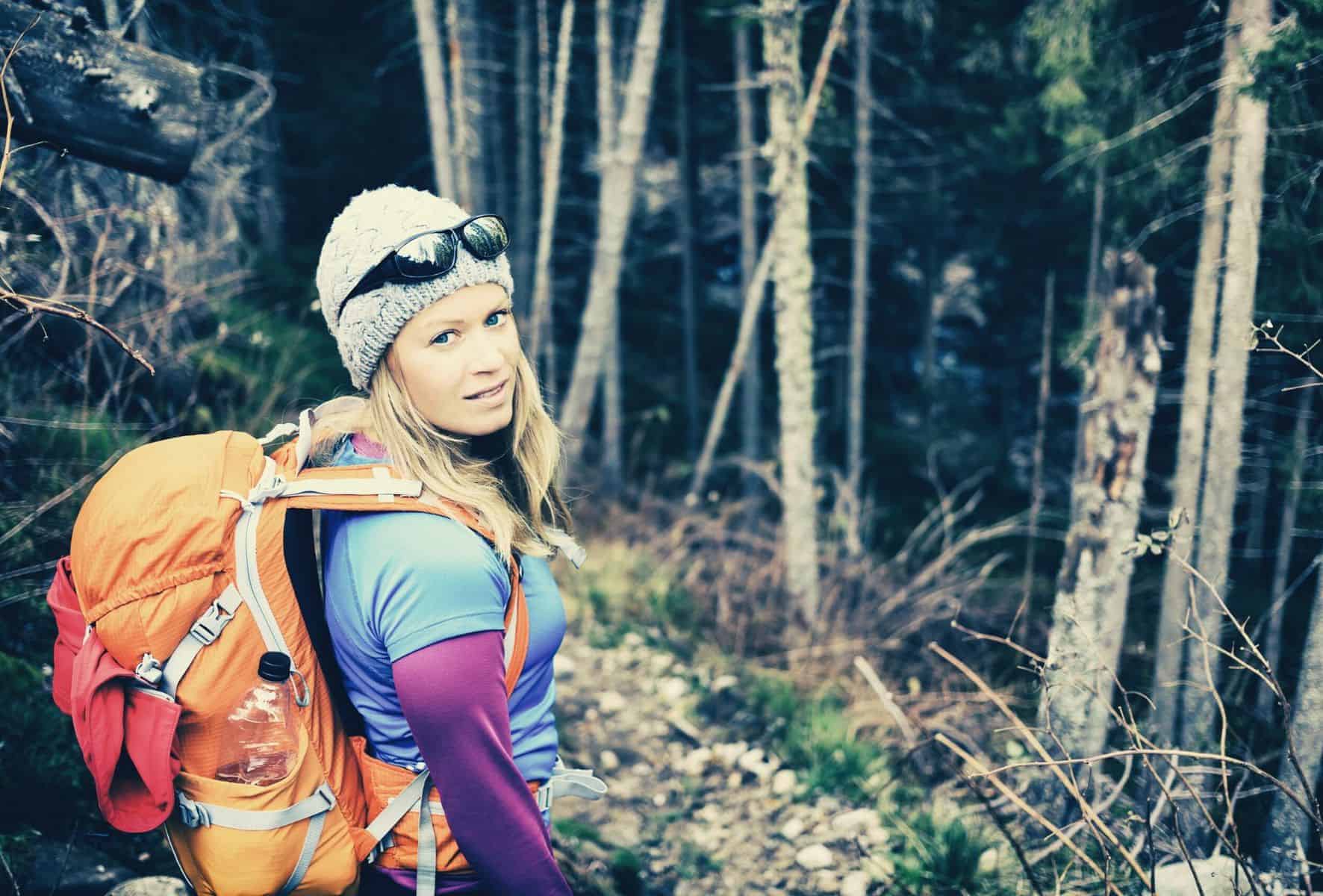 Giving some serious consideration to what to wear hiking, and with some basic prep you'll likely find your trip that much enjoyable. Find out how …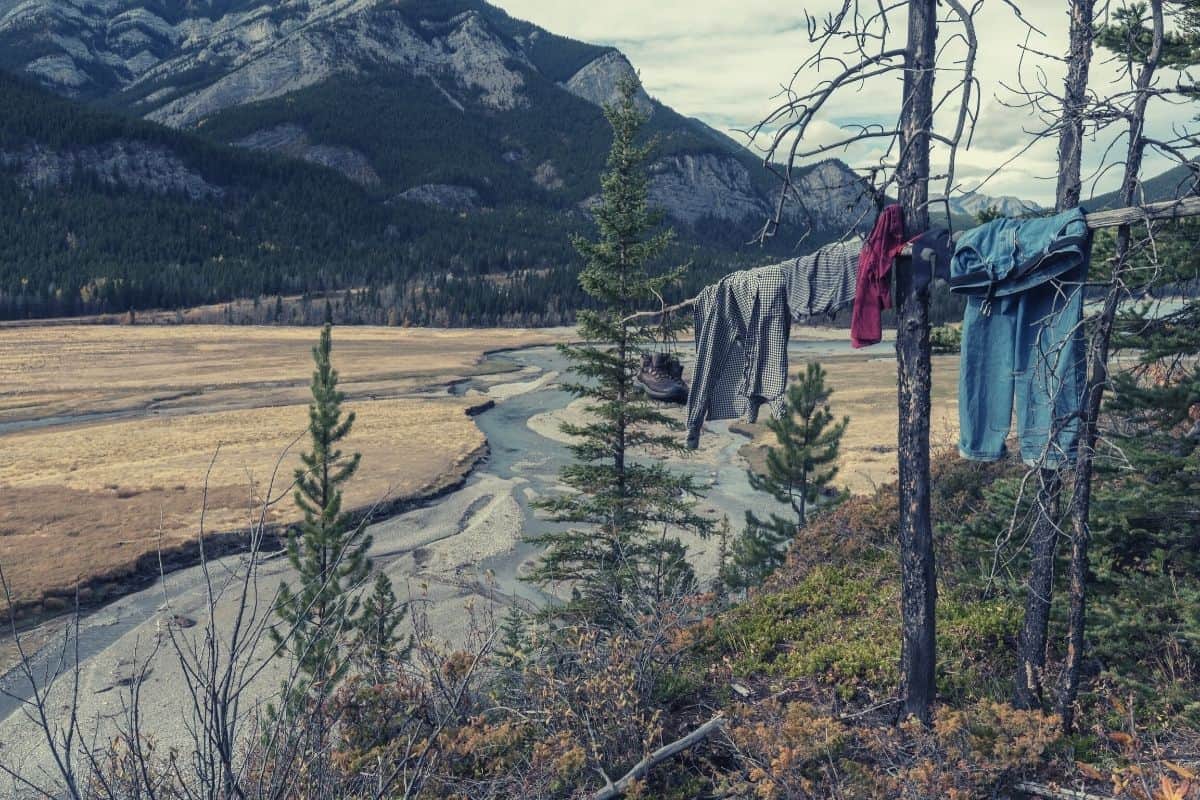 Going camping, but not sure what to pack? In this guide, we bring you the lowdown on the threads most likely to ensure you enjoy a safe and successful trip.
---
The Basics Of Base Layers
Your base layers consist of things like your underwear, socks and other garments that sit next to your skin. The main purpose of a base-layer is to provide a mechanism to wick moisture (aka sweat) away from you skin quickly and effectively.
Having wet, soggy undies has two main issues. Firstly damp or wet clothing against your skin will lead to irritation, chafing and painful hotspots. Secondly, wet clothing next to your skin will result in you losing body heat faster.
Ergo, good wicking base-layers should help keep you both drier and more comfortable when out on the trails.
For more articles on base layers click here.
---
Keeping Warm with Cosy Mid Layers
The main purpose of your mid-layers is to keep you warm and that is also why the term insulating layers is often used interchangeably by outdoors enthusiasts. Mid-layers range from humble t-shirts, great for hot-weather to fleece or down jackets. Stay cosy on those cooler days on the trail with our guides to the best mid-layers on the market.
For more articles on mid-layer clothing click here.
---
Staying Dry With Good Shell Layers
Your shell-layer is as the name suggests your protection against the outside elements. Over the last 40 or so years since the advent of Gore-Tex many different proprietary water repellant coatings or waterproof membranes have been developed by various brands to keep you from getting drenched by the rain.
Great shell-layer jackets should help protect from rain and wind to keep you dry. A decent set of rain pants will keep your legs from getting drenched, and if you need extra protection then consider packing a lightweight rain poncho for added protection.
For more articles on shell-layer clothing click here.
---
The Necessary Accessories
A few extra clothing accessories can make the difference between a great trip and one of abject misery. A pair of hiking gloves (or two) to help protect your fingers, sunglasses to protect your eyes from the suns glare, and a good sun hat are just a few that you should consider.
For more information on clothing accessories then check out this link.
---
Still wanting more Hiking Duds Articles?
Then check out the full list of hiking clothing-related articles here.