How to Use Your Hydration Pack
Wondering how to use a hydration bladder or pack?
You're in the right place! In this guide, we will be covering the following:
How to choose a hydration backpack
How to fill your hydration reservoir, install it in your pack, drink from it, and clean it
Other tips on how to use a hiking water reservoir
Drinking plenty of water while doing outdoor activities, like hiking, biking, and climbing, is essential for staying healthy and preventing dehydration.
A hydration pack is a quick and practical way to stay hydrated while exercising and is far more user-friendly than cumbersome water bottles.
Hydration packs work well for trail running, mountain biking, and other activities where you'd rather avoid stopping to reach for your water bottle each time you get thirsty.
In this tutorial, we'll teach you how to use a hydration bladder, including how to choose the right one, fill it up with water, secure it in your pack, drink from it, and clean it after use.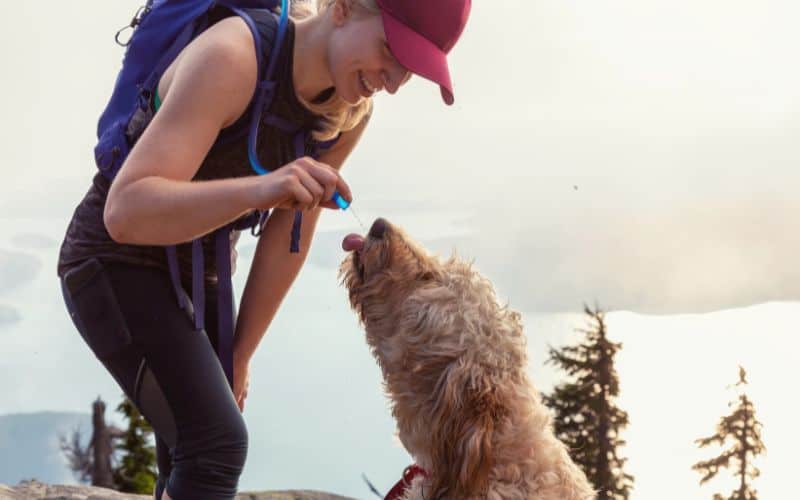 What You'll Need
Here are a few things you'll need to begin using a hydration pack:
Hydration Bladder
Drinking Tube
Pack
Clean Water
Dish Soap
How to Use a Hydration Pack: Step-by-Step Instructions
1. Choose Your Pack
There are myriad types of hydration backpacks available. They come in different shapes and sizes and have several features that differentiate them from the competition. Choosing the best hydration pack for you depends on the amount of water you need, which design and fit you prefer, and what activity you plan to use it for.
Hydration bladders can typically hold from one to three liters of water (most packs are available in multiple sizes). The amount of water you need varies depending on the weather, the amount of physical exertion, and the volume of water your body requires to remain hydrated on a hike.
If you're going on a short trip or bike ride, a one to one-and-a-half-liter reservoir should be enough. It's the lighter-weight option compared to other packs that carry more water. For longer treks or on hot days when you need more water, opt for a two or three-liter water bladder.
Pack designs range from vests with only enough room for the reservoir itself to backpacks with hip straps, outer pockets, interior storage capacity for a few items, and loops for trekking poles. Additional features include rain covers, weather insulation, ripstop fabric, and padded shoulder straps.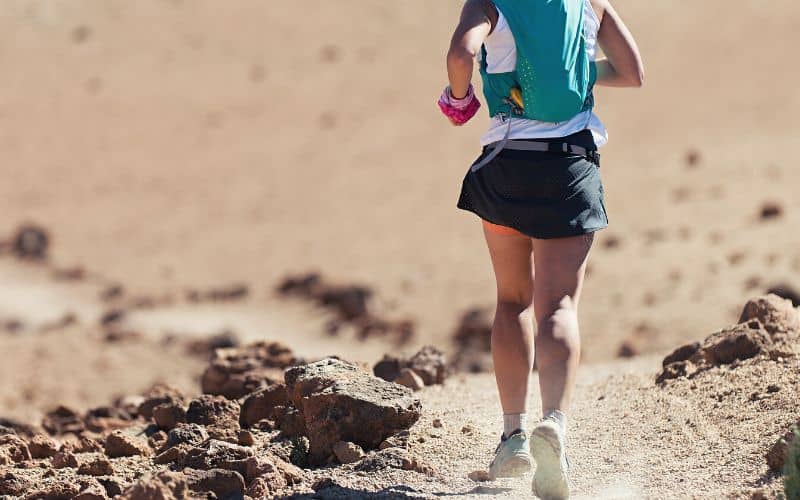 2. Fill the Water Bladder
You've chosen the right pack and now you're ready to fill it up and head outdoors!
Unzip the backpack and take out the water bladder. Be sure to untie any straps which may be securing the bladder to the pack and holding it in place.
Most reservoirs have a circular opening with a lid that you unscrew to fill with water. Other types are designed with a large opening at the top with a sliding clip to open and close it. Water bladder fillup methods vary by manufacturer. Check your water bladder's instruction manual for specific steps on filling it.
After opening the water bladder, fill it up with drinking water and close it once it's reached its full capacity. If it's hot outside, you may want to use cold water or add a few ice cubes to keep the water cool and refreshing.
Double check the seal is tight to avoid leakage before moving on to the next step.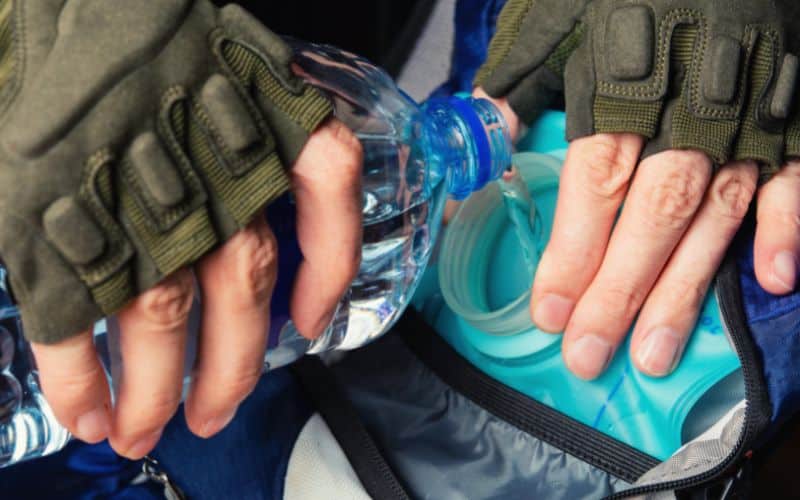 3. Secure the Bladder
Once you've filled up the water bladder, it's time to place it back inside your backpack. Smaller packs will only fit the water bladder itself, while larger packs usually have an interior pocket for other items.
To keep the water bladder stable, be sure to securely reattach it to the pack using any straps or ties provided. Push the drink tube through the provided opening at the top before zipping it closed.
If you're using the hydration pack in cold weather or snow, you may want to insulate the hose to prevent it from freezing. Some brands sell insulated sleeves for drinking tubes to protect them from freezing temperatures in the winter months.
You can also make a DIY insulated sleeve by wrapping the tube in closed-cell foam or any other insulating material and securing it with tape. It's unlikely the water in the reservoir will freeze since it rests next to your warm body. But you can buy an insulated pack to prevent water from freezing for winter use.
If you plan on camping in winter, be sure to take the bladder into your sleeping bag with you at night and/or fill it with moderately hot water before hitting the hay.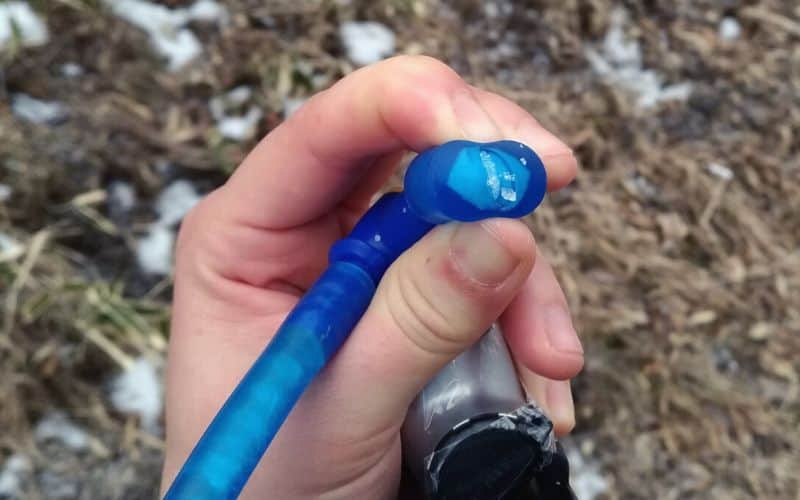 4. Route the Drinking Tube
The attached tube is a flexible straw extending from the water bladder to your mouth. After placing the bladder securely in the pack, route the tube through the small opening in the fabric.
Put the pack on by slipping your arms through the straps and position it close to your back. Continue to pull the drinking hose out until you can easily reach the end of it with your mouth.
Once you've measured the length of tube you need outside of the pack, secure the tube to one of the shoulder straps using the straps or clips on the shoulder strap for easy access. Check the manufacturer's instructions for more information on how to attach the drinking hose to the exterior of your backpack.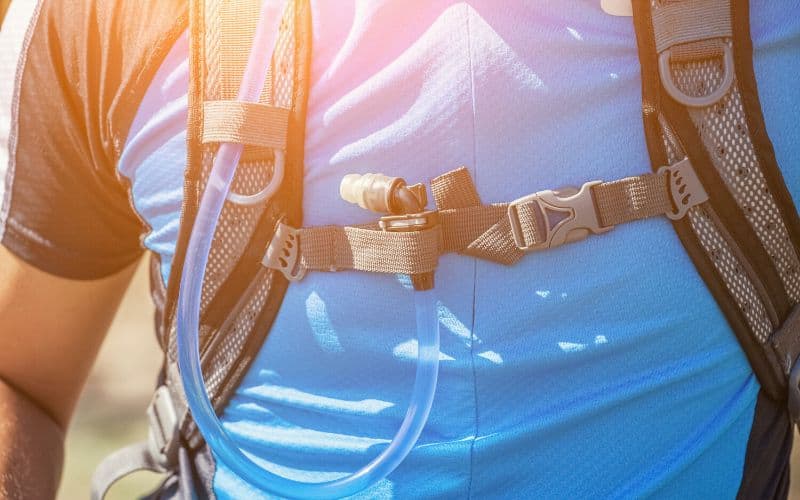 5. Drink!
To drink water from a hydration pack, detach the drinking tube from your shoulder strap and place it in your mouth. Some bite valves have a twisting lock which you need to screw open to allow water to flow out.
The drinking hose ends in a flexible opening called a bite valve. Use your teeth to gently apply pressure on the valve to open it. Suck inward while biting down on the valve, kind of like you're using a straw.
Once you quench your thirst, simply release the bite valve and reattach the tube to the loop or clip on your shoulder strap.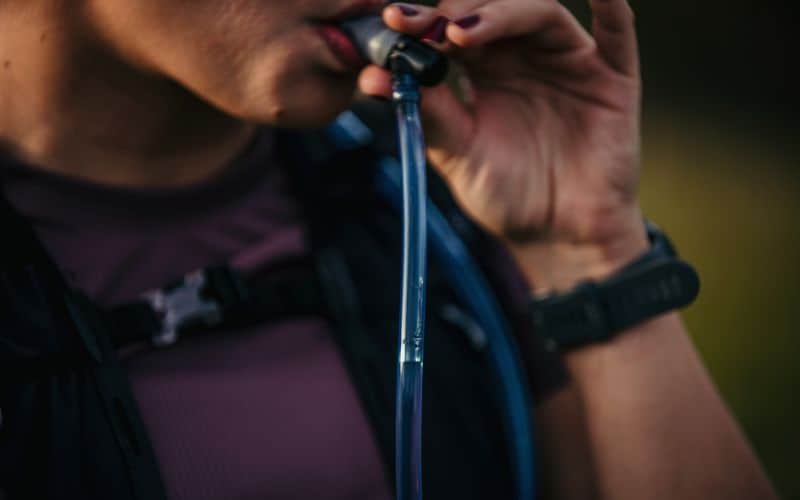 6. Clean Your Bladder
Cleaning your water reservoir after each use helps prevent mold from growing inside. If you are using it often and only filling it with water, you can get away with a quick rinse between uses. You still need to clean the bladder thoroughly at least once every week or two. Clean it after each use if you add electrolyte mixes.
To clean the bladder, use warm water and dish soap. Don't use boiling water or bleach.
Depending on the design and opening, you may be able to use a non-abrasive brush if it fits inside. Otherwise, you can fill the bladder with soapy water and swish it around. You can also use a special antibacterial powder designed for cleaning hydration bladders or a water bottle.
After washing with soap or antibacterial wash, rinse the bladder with warm water several times.
Turn the bladder upside down and shake it to get as much water out as possible. Use a dish or paper towel to pat the inside dry. Hang it upside down to dry and open it up to get the moisture out.
To clean the drinking hose, use a cleaning brush, warm water, and dish soap. Rinse out with warm water multiple times and hang dry. Get the designated cleaning kit for your bladder model to make cleaning a breeze. These kits come with a specialized brush to scrub the inside of the drinking tube.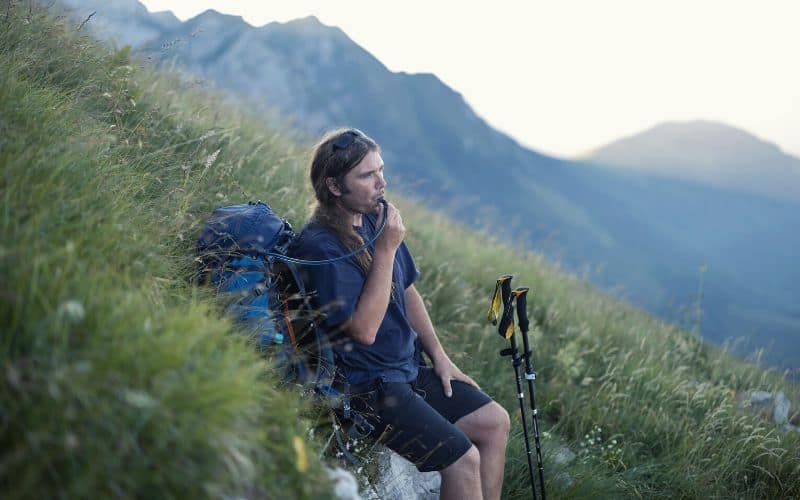 Bladders with top openings and sliding closures are usually easier to clean than screw-top bladders because you can reach inside to scrub the sides and turn them inside out to dry. Read and follow your pack's cleaning instructions for specific cleaning tips.
Happy Hydrating!
Making frequent stops to drink enough water while enjoying your favorite outdoor activities can slow you down. Wearing a hydration backpack makes it easy to transport water and stay hydrated without having to stop what you're doing.
Now we've gone over what you need to know to begin using a hydration backpack, including how to choose the right one for you, how to fill it, and how to clean it. Get a pack that holds enough water for your trip, seal it tightly to avoid leakage, and be sure to clean it out between uses.
If you have any questions or comments, please share them in the comments box below! If you enjoyed this tutorial, feel free to share it with your friends.