The John Muir Trail is one of the most famous thru-hikes in the world, and for a good reason. Stretching between Yosemite National Park, and Mt. Whitney, the 211 miles of the John Muir Trail traverses rugged, challenging, and strikingly beautiful terrain.
If you're planning a thru-hike on this stunning trail, then congratulations! Soon you will be embarking to discover some of the world's most beautiful scenery!
Preparing for your hike is challenging, however. There are many factors to consider, and it may feel like you are trying to make the stars align. Don't fret, and take a deep breath because our top four John Muir Trail tips have you covered!
RELATED READING: Check out our other guides to backpacking in California.
Train
Any long-distance thru-hike is a challenging task, but the John Muir Trail is a different beast. It may be shorter than most long trails, but the unique setting of the Sierra Nevada mountains can catch many hikers off guard.
47,000 feet of elevation change, icy mountain passes, and rushing river crossings will challenge hikers, both mentally and physically. All of it can take a toll on the body. Unprepared, hikers may struggle to complete the trail.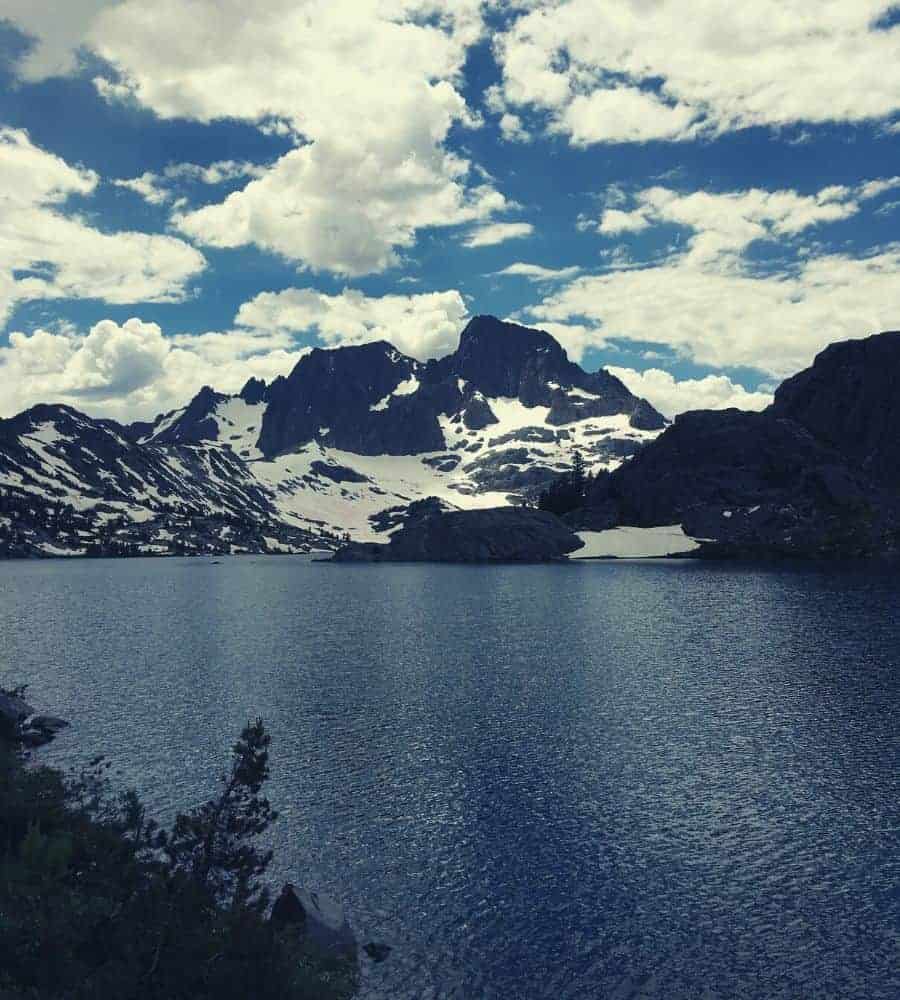 In preparing yourself for the JMT, you will need to gain a solid base level of hiking fitness. There are many effective training methods, but I believe that simply hiking is the best way to prepare.
In the months leading up to the trail, create a program for yourself. Commit to hiking a few times, and try to increase miles and difficulty over time.
Personally, I advocate hiking in the Sierra Nevadas. If you can, get yourself to Yosemite National Park and spend some time hiking its most challenging trails. Put on a heavy pack, and attempt the trails there, as they closely mimic many of the harder sections of the John Muir Trail.
Hiking may be the most effective John Muir Trail training exercise, but it's certainly not the only method. Strength training, flexibility, and cardio are also useful avenues, particularly if there are not many hiking trails near you.
I am no fitness expert, but exercises like lunges, deadlifts, and squats are effective at training the muscles needed to hike hard miles with a pack on. Any cardio is good, but running hills is best. A flexibility routine, such as a basic yoga set, will go far to prevent injuries on the trail.
The truth is that your body will quickly adapt to the physical rigors of the JMT. It will take time, but preparing yourself beforehand will go far to making your thru-hike more enjoyable.
Secure Hiking Permits
Not just anyone can stroll onto the John Muir Trail and walk all 211 miles. No, to do that, you need the proper permits.
Every year, thousands of hikers seek to tackle the John Muir Trail. To prevent overuse of the trail, land managers have created a permit system. The demand for permits usually exceeds the number of available permits. To keep things fair, a lottery system has been implemented to ensure that all hikers have an equal shot at getting a hiking permit.
A permit is not guaranteed simply by entering the lottery. Thankfully, there are a few things you can do to increase your shot at securing your permit:
Enter the lottery early, right at the opening date
Choose a less popular entry trailhead.
Consider an alternate, off-trail entry point.
Permits are given out by whichever land management body administers your entry trailhead. If you decide to begin in Yosemite valley, then Yosemite will give you your permit. Should you choose to hop on at Mount Whitney, then you will need to apply through the Inyo National forest.
Don't think that you can get away without a permit. Backcountry rangers patrol the John Muir Trail, regularly checking permits. Keep a copy on you at all times. Failure to hike without a valid permit will result in a hefty fine.
Pack (and repack) Your Bear Can
Let's get this straight: Your Bear Can is your lifeline. Not only are you required to carry a bear can by law, but it contains all of the delicious energy, nutrients, and flavors needed to keep you hiking. Your bear can is designed to protect both yourself and wildlife. Aside from your footwear, your bear can may be your most important gear on the John Muir Trail.
Treat your can with respect. By this, I mean that you should attempt to pack and repack your bear can before you set out on the trail. Pack it full of all of the food you'll need for your longest stretch between resupplies.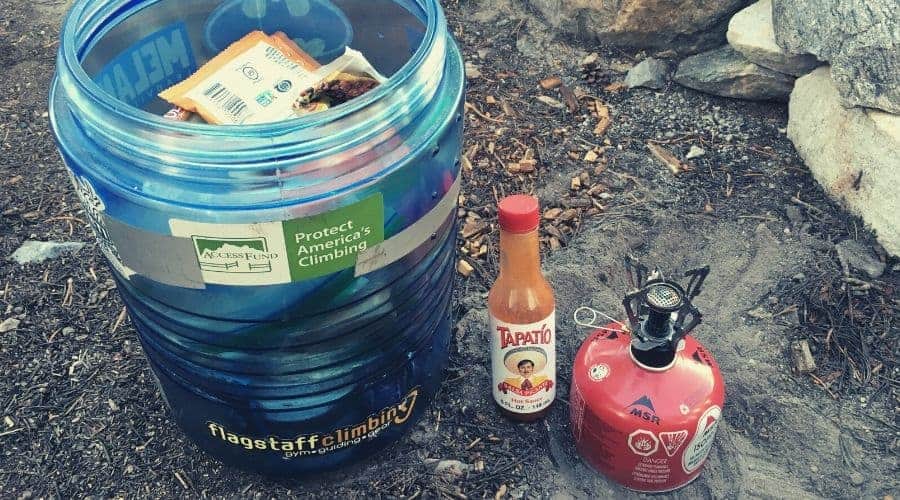 My longest resupply stretch was ten days, with more than half of the trail between me and my food. I was cramming, not just food, but all of my scented items made for a very tight fit. It was a bit like playing Tetris-any mispacked food, and the whole thing might fall apart.
For reference, I used the BV 500-one of the largest cans available. For the first few days of your hike, your can will be jam-packed. It's a big no-no to leave food outside of your can. Its scent will attract many unwanted critters, not just bears.
What I'm trying to say is: get your packing system down. No matter what food you decide to bring, make sure that you can fit it all in. It may take some creativity, but this is one of the most important aspects of hiking the John Muir Trail.
Break-In Your Hiking Shoes
Foot blisters are nasty, painful, and far too frequent. Among hikers on the John Muir Trail, irritating blisters may be the most common reason that people quit the trail early. Months of preparation, plans, and money are thrown away, all for a preventable cause.
Blisters happen. Any hiker has likely experienced a hot spot or two in their time. Why do they occur? Mainly, blisters are created as a result of our feet rubbing against the inside of the boot. Over time, affected spots become irritated to the point where fluid fills in between the layers of the skin. The result is a hot, sensitive, and painful blister.
The biggest mistake that new John Muir Trail hikers make is when they fail to break in their footwear beforehand. Whether you've chosen to wear a boot, trail runner, or approach shoe on the trail, hiking a few trails beforehand will save you from some potential blisters.
When you break in a shoe, the shape of the shoe begins to deform, and morph to fit the shape of your foot better. This reduces the amount of space within, thereby lowering the chances of a blister developing.
My advice: Put several miles into your shoes before you embark on to the trail. Not only will this break them in, but you'll quickly find out whether your shoes are the right fit.
Planning your thru-hike can be a complicated, extensive process. In no way is this list exhaustive, and your hike will likely look different than mine was. Still, these are helpful to keep in mind to ensure that your John Muir Trail thru-hike goes off without a hitch.
More California Backpacking Guides