Staying Dry With Good Shell Layers
Your shell-layer is as the name suggests your protection against the outside elements. Over the last 40 or so years since the advent of Gore-Tex many different proprietary water repellant coatings or waterproof membranes have been developed by various brands to keep you from getting drenched by the rain.
Great shell-layer jackets should help protect from rain and wind to keep you dry. A decent set of rain pants will keep your legs from getting drenched, and if you need extra protection then consider packing a lightweight rain poncho for added protection.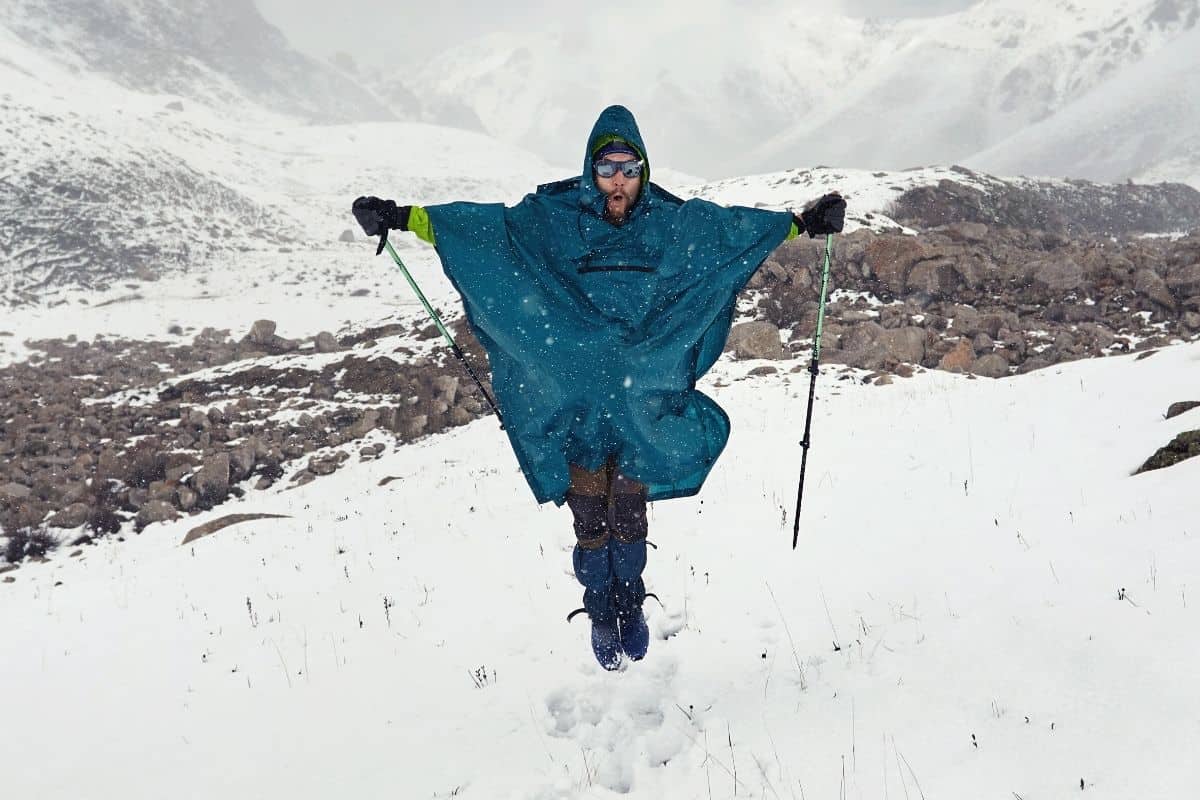 If you've ever been soaked on the trail, you'll understand the importance of good rain gear! In our guide, we put 9 of the best rain ponchos through their paces.
To see all our articles on shell-layer clothing click here or click here to return to the main apparel page.