Not everyone is stoked about spending a night exposed to the elements, surrounded by wildlife and insects and deprived of all their usual home comforts and conveniences. Despite all of these hardships, however, millions of people choose to spend their nights in the wild each year, some of them almost every week!
This begs the question: what is it about camping that people enjoy? Are they mere masochists or is there something in it that makes it more enjoyable than non-campers might expect? We advocate for the latter, and in this article provide 11 reasons why.
1. Physical Health Benefits
Spending time outdoors is scientifically proven to deliver many benefits for our physical health. A small selection of these includes lower blood pressure, reduced inflammation, less risk of heart attack or stroke, and a healthier immune system.
These are, quite literally, the type of benefits most people would be willing to pay millions for, and yet they're readily available and free in the great outdoors.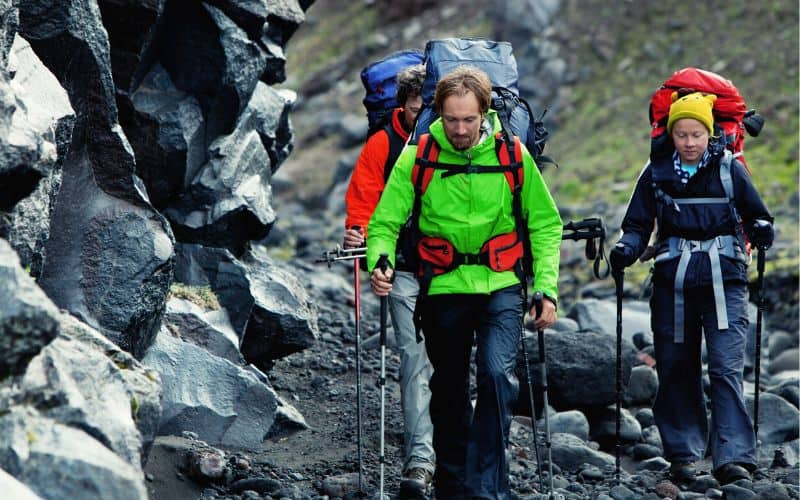 2. Mental Health Benefits
Spending time in the great outdoors isn't just great for your body, but also for your mental health. Over the past decade or so, a series of studies have shown outdoor time to help mitigate or prevent a wide array of conditions, including depression, anxiety, insomnia, stress, and mental fatigue.
3. Adventure
Our daily lives don't permit many diversions from the norm and routine. If you're anything like the author of this post, then your day-to-day life is unlikely to satisfy your innate longing for the newness and thrill of adventure in unfamiliar territory.
Sure, you could just hop on a plane to India or the Australian outback, but it's far cheaper and more convenient to head to the nearest state park, national park, or wilderness area and do a little camping.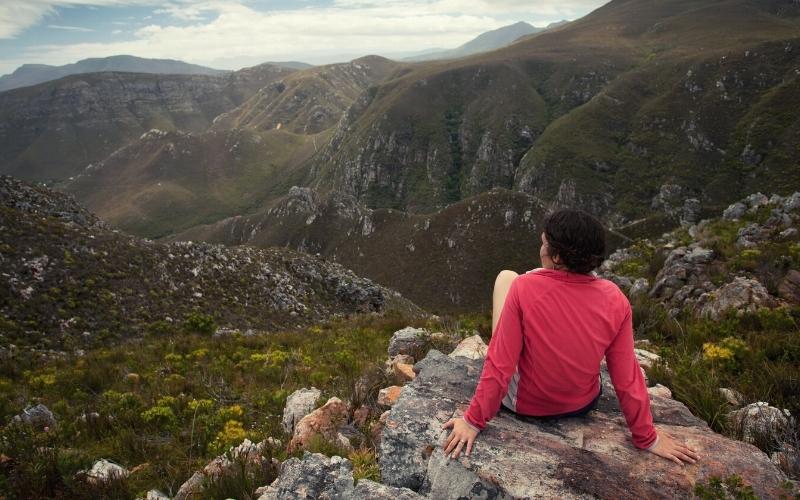 4. Indulge Your Inner Child
At a certain age, our life balance between work and play tends to tilt heavily toward the former, and any play we allow ourselves tends to be of the beige, structured, scheduled kind that feels more like a chore than recreation.
When we go camping or on outdoor trips, we get to be kids again, no matter how long in the tooth we happen to be. We can shed our identification as "teacher", "chef", "lawyer", or "parent" and happily roll with the less burdensome designation of "camper."
Leaving behind our everyday identities, we become free to explore parts of ourselves we've long forgotten or neglected and can go and do wherever or whatever our curiosity and mood take us. This might be wildlife spotting, honing your survival skills, hiking, cooking on your camp stove, or simply kicking back and enjoying the freedom in a comfy camp chair.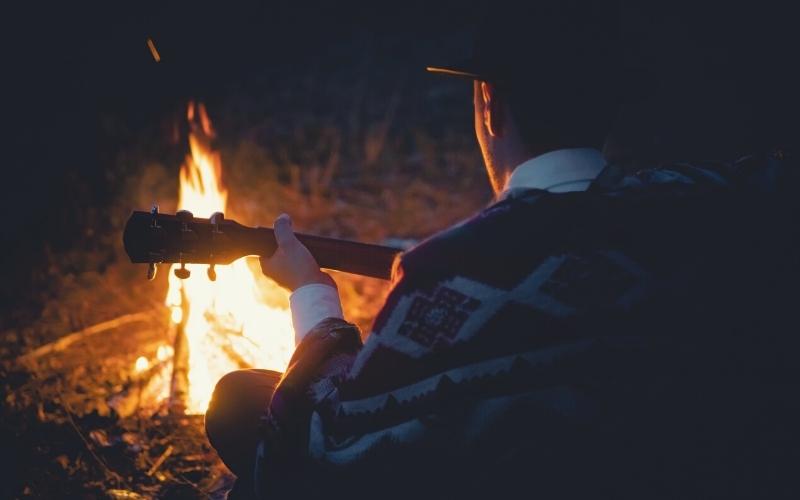 5. It's Cheap!
If you take a vacation at a full-service campground, you can expect to enjoy amenities and facilities such as a swimming pool, play area, hot showers, electric and water hookups, mini-golf, and maybe even guided tours and nighttime events.
The price of such a trip, however, will cost you a tiny fraction of what you might pay in a hotel or resort with the same facilities. In many cases, you won't even have to venture too far afield – with over 3,700 state parks across the country, the chances are you'll have an awesome camping site pretty much in your own backyard!
If you're happy to rough it by wild camping off the grid, then things are even cheaper. In this case, your only outlay will be the gas required to get there, food expenses, and the cost of fuel for your camping stove.
Camping gear can also be acquired fairly cheaply. And if you choose your gear wisely, the return on investment is pretty damn awesome. Let's imagine you spend $500 on a tent, sleeping bag, and sleeping pad. Even if you only use these ten nights per year for ten years, that equates to a mere $5 per night…not bad!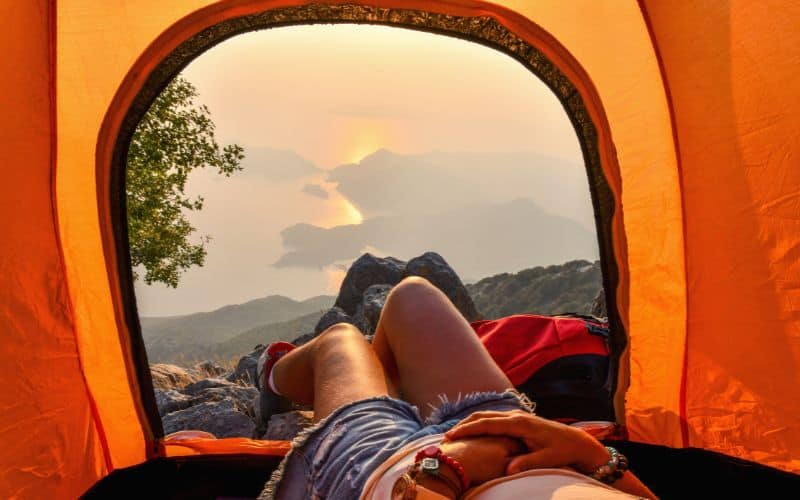 6. It's In Our Blood
Humans weren't always glued to screens and preoccupied solely with the intrigues of social media, the cast of Bridgerton, or the fortunes of our football/baseball/soccer teams. Nor did we always live quite so sheltered, pampered, cloistered, deodorized, and downright dull lives as we now do.
Rewind around 50,000 years (the blink of an eye in evolutionary terms), and we were wild, badass, nomadic wanderers who spent all nights of our existence under the stars and our days on the roam in wild environments.
Instead of dodging bothersome bosses and pesky neighbors, we were dodging wooly mammoths and other megafauna. Instead of sourcing dinner via our phones from the comfort of our sofas, we were out hunting feral beasts with spears and bows and arrows.
While many of us might not wholly approve of a return to the above, our brains still crave the action provided by a life in the wilds and, indeed, the risk.
Why? When removed from our cotton-coated ivory towers, our brain releases rewarding neurotransmitters such as dopamine and oxytocin that give us a natural "high", so heading to the wilds and "roughing it" every now and then scratches, if you will, a primordial itch.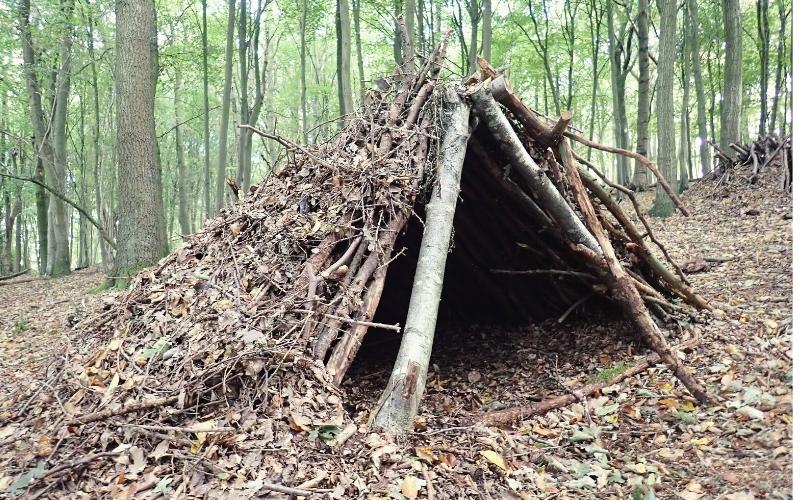 7. Silence
Unless you happen to live in the remotest corner of the sticks, you probably haven't enjoyed the experience of genuine, uninterrupted silence for quite some time, if ever.
Silence isn't just a subjectively cool thing to experience once in a while, it also brings numerous psychological benefits such as increased mindfulness, reduced stress, and better concentration.
8. Those Sunsets and Sunrises!
They aren't just good for your Instagram feed but also for your soul! Many of us can enjoy sunsets and sunrises without venturing too far from home, granted. In most cases, though, the places where we can do so lack the fresh air, views, and tranquility of the surroundings we can enjoy in nature.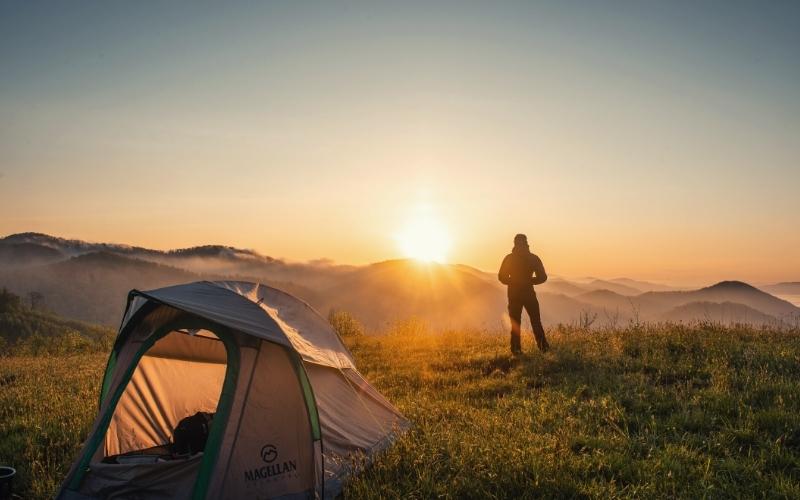 9. Spend Quality Time with the Family
All too often, our day-to-day lives leave little room for actually doing things together as families. In some cases, we become like strangers in our own homes, with various members of the clan passing like ships in the night on the way to other things – work, school, social engagements, etc.
Heading on a camping holiday with the family brings us together in a shared experience. And because all activities are centered around camp, we tend to do more together, from daytime outdoor activities and chores to sharing stories, roasting marshmallows, or playing pre-bedtime games around the campfire.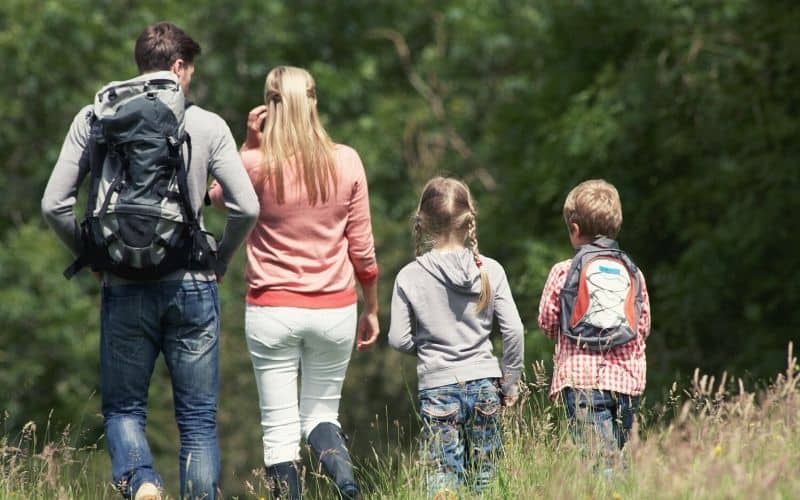 10. Socializing
Camping is a great way to meet new friends. If you're camping at national park services campgrounds or private campgrounds, you won't be pitching in lonely wilderness, but have a collection of new, temporary neighbors for as long as you stay.
11. Gratitude for the Comforts of Home
Even if your camping trip turns into a pure, unadulterated sh*tshow and sufferfest, there might well be a silver lining.
When you return to your everyday life, you'll be much more appreciative of all those things you habitually take for granted, such as hot showers, soft bed sheets, a flushing toilet, light at the flick of a switch, Wi-fi, TV, refrigerated food and, heck, maybe even the neighbors!
Why Do People Like Camping?
Camping offers us myriad things that we simply can't enjoy in our everyday lives, from quality family time and much-needed time in nature to the opportunity to develop new skills and create lasting memories.
We hope the above list has convinced you that camping is well worth giving a go. If you've recently been converted to the cult of camping, please feel free to let us know any other reasons we missed out. And share this post with any skeptical friends that wonder 'why do people like camping?' You never know who may be converted next!