About Us
My Open Country started out as a hobby website, but it quickly became a fast-growing campaign to try and get more people excited about the outdoors and wilderness.
We believe life wasn't meant to be lived behind a computer screen so we've pulled together as much information as we can into one site, so you can spend less time planning and more time doing.
Improve your wilderness adventures with our in-depth articles on hiking and backpacking skills, inspirational guides and awesome gear.
Editors
Kieran James Cunningham is a climber, mountaineer, and author who divides his time between the Italian Alps, the US, and his native Scotland.
He has climbed a handful of 6000ers in the Himalayas, 4000ers in the Alps, 14ers in the US, and loves nothing more than a good long-distance wander in the wilderness. He climbs when he should be writing, writes when he should be sleeping, has fun always.
Kieran has taught mountaineering, ice climbing, and single-pitch and multi-pitch rock climbing in a variety of contexts over the years and has led trekking and mountaineering expeditions in the Alps, Rockies, and UK. He is currently working towards qualifying as a Mountaineering and Climbing Instructor and International Mountain Leader.
Kieran's book Climbing the Walls—an exploration of the mental health benefits of climbing, mountaineering, and the great outdoors—is scheduled for release by Simon & Schuster in April 2021.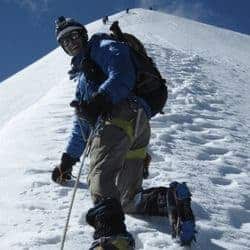 Kieran James Cunningham
Editor
Brian has been an avid hiker and backpacker since he was a small kid, often being taken out into the wilderness on trips with his father. His dad knew everything about nature and the wilderness (or at least that's how it seemed to a ten year old Brian).
After high school, he went to university to read for both a BS and MS in Geology (primarily so he could spend his time outside rather than in a classroom). He's now hiked, camped, skied, backpacked or mapped on five continents (still need to bag Antartica) & 30 of the US states.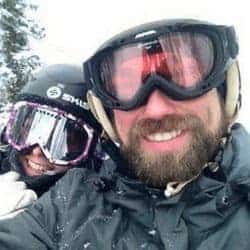 Brian Conghalie
Editor
Writers & Contributors
Gaby is a professional polar guide, wilderness medicine instructor, and freelance writer with a master's degree in outdoor education. She splits her time between the northern and southern hemispheres, chasing the midnight sun and helping others get outside to experience some of the world's most beautiful places.
As an outdoor educator, Gaby is passionate about making the outdoors as accessible as possible for anyone looking to get into the mountains or out on the water. She is a certified Polar Guide, an AMGA Climbing Wall Instructor Course Provider, a NOLS instructor, and an accomplished climbing guide with a penchant for telemark skiing.
When she's not hanging out with penguins in Antarctica or scouting for polar bears in the Arctic, you can find Gaby backpacking in Wyoming's Wind River Range or drinking debatably excessive amounts of espresso and reading French existentialism in a quirky café.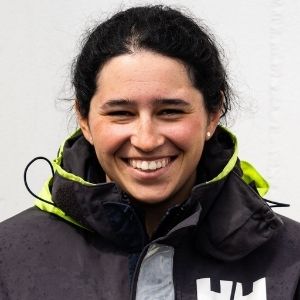 Gaby Pilson
Contributing Writer
Dan Roh is a guide and writer working and living in Iceland. He's worked as an instructor at Northwest Outward Bound Schools and NYC Outward Bound Schools. After graduating with an English degree from Virginia Commonwealth University, he's glad to finally be putting his expensive diploma to some good use.
As a Person of Color working outdoors, he is passionate about working for Diversity, Equity, and Inclusion (DEI) in the outdoor space. He has led workshops and is a member of committees and organizations focused on DEI. Dan is an avid rock-climber, backpacker, and bikepacker. He's just beginning to learn ski mountaineering and ice climbing on and around the glaciers of Iceland.
Dan lives in southwestern Iceland near Langjökull, Iceland´s second-largest glacier. He currently attends Fjallamennskunám FAS, a Mountaineering School in Iceland and is a member of the Icelandic Alpine Club.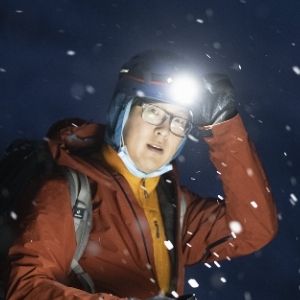 Daniel Roh
Contributing Writer
Eunice Kryna Verula is a writer by trade and a mountaineer by heart. Experienced with copywriting, design and mountaineering, she's all about pursuing the highest peaks in the best outdoor gear.
In her quest to bag the 10 highest mountains in the country and Asia, she spends most of her days trekking and learning from seasoned mountain guides deep in the one of the most mountainous regions of the Philippines.
Before heeding the call of the mountains, she graduated Cum laude in Bukidnon State University and taught English & writing. While not in the backcountry she is striving to launch community programs to support local mountain guides and to equip them with proper mountaineering gear.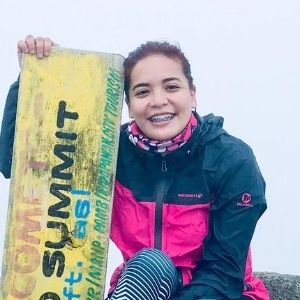 Eunice Kryna Verula
Contributing Writer
In addition to his role as an outdoor adventure guide, Chris Olson seeks to share his passion for, and experience in, the great outdoors through writing and photography. He has backpacked, hiked, climbed, kayaked, biked, and skied throughout much of the eastern United States, as well as iconic locations such as Zion National Park, Newfoundland, and Puerto Rico. His passion for fresh air, and beautiful places, reminds us all of the simple joys to be had from spending time outside!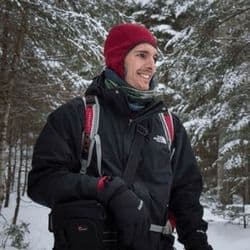 Chris Olsen
Writer Emeritus
Matt was reared by the bear and the bobcat and the coyote of rural Pennsylvania. For the moment he lives in Philadelphia and is a gardener and freelance writer by trade. Matt's free time is devoted to traipsing through forests, angling in creeks, and hunting for rare plants and mushrooms. He's got a soft spot for reading Steinbeck while in the outdoors and is quickly becoming a die-hard hammock camper. Matt is fueled almost entirely by beer and hot sauce.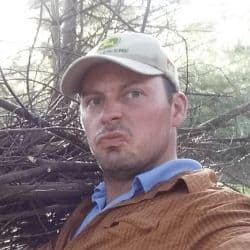 Matt Suwak
Writer Emeritus
Katrine grew up the complete city girl, but all that changed when Katrine & Brian met. Quickly picking up a passion for hiking, backpacking and all things outdoorsy, you can't stop Kat these days.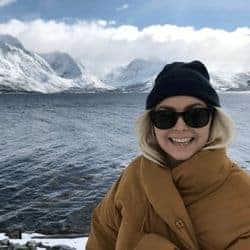 Katrine Verwohlt
Writer Emeritus
Knowing from experience how difficult it can be to try and start something new, we set up My Open Country as a means for anyone to quickly and easily garner the information they need to make quality informed decisions and choices.
We hope you enjoy My Open Country and feel free to contact us.