Rock climbing is fun, we agree!
But, rock climbing is a lot of work. It requires a lot of equipment. And learning to use all that equipment is a challenge, to say the least. Getting in shape for rock climbing? And then staying in shape for the sport? It's hard.
For those of us who want to enjoy the thrills of rock climbing, without the risk, the 15 pounds of equipment, and all that endless physical conditioning, there's a ready-made, and no less exhilarating alternative: the via ferrata (lit: 'iron way').
Via ferrata is a climbing-hiking hybrid that uses a network of steel rungs, ladders, and cables to allow anyone who's in decent shape to climb a mountain, on occasion on rock faces approaching vertical.In this post, we go into detail about via ferrata – what they are, their history, and what gear you'll need to get started. Plus, we'll give you our picks for our top 11 via ferrata in the States. From experienced alpinists to first-time climbers, there's something for everyone on this list!
What is Via Ferrata?
Rock Climbing/Hiking Hybrid
"Via ferrata" is Italian for "iron path" or "iron road". Via ferrata routes climb mountains that require climbing equipment to be done safely. But, instead of anchoring to and grabbing the rock, via ferratas use a series of sturdy iron rungs with cables to attach to. You "clip in" with two locking carabiners to the cables, which will prevent you from falling if you slip.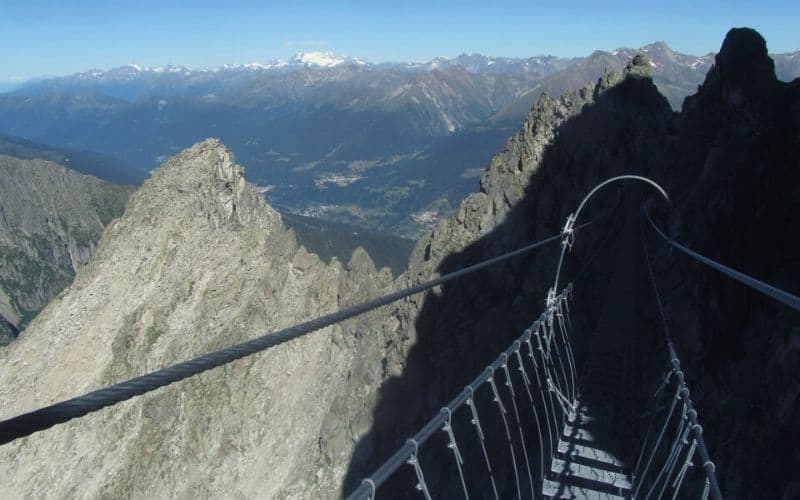 Via ferratas allow hikers to go places that would otherwise only be accessible to experienced climbers and alpinists. You don't even need previous climbing experience to climb many via ferratas, since they're often no more difficult than climbing a ladder. Many routes, however, do involve serious exposure, including spooky crossings of airy suspension bridges.
History
The history of the 'iron ways' dates back to World War I in the conflict between Austro-Hungarian and Italian forces in the Dolomite Mountains. During this conflict, troops on both sides of the battle installed ladders, cables, and bolts in the mountains. This allowed them to safely reach and transport materials to high-altitude locations essential to the war effort.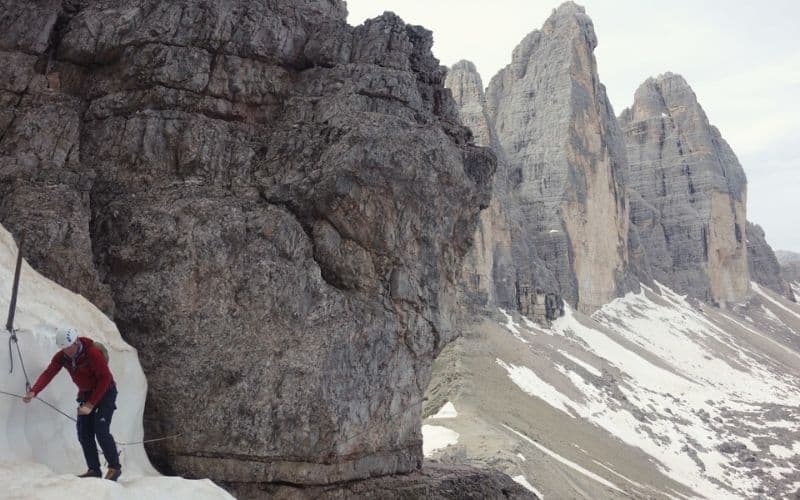 After World War I, hikers and climbers started using these wartime via ferratas (plural: "vie ferrate") for recreation. Soon after, more protected routes like these were established throughout the Alps in Austria, northern Italy, Germany, and Slovenia. Today, there are almost two thousand vie ferrate routes in this region. And they've spread to other parts of the world as well, including the US.
Via Ferrata Equipment
Via ferrata gear is a mix of climbing and hiking equipment. You'll need self-locking carabiners, energy-absorbing lanyards, a climbing harness, and a helmet. You can also buy a complete kit like this one, too.
You'll also need some high-quality shoes, ideally, approach shoes or something with a grippy sole. We like these approach shoes, but there are lots of good options. Bring a small day-pack for snacks, water, and the other day hiking essentials. 
Ratings System
Fletcher/Smith Italian VF Rating System overview
VF routes vary widely in both difficulty and environment. Here we're including an overview of the Fletcher/Smith Italian rating system:
A quick definition: "Exposure," in climbing terms, means the degree to which a fall would result in injury (or worse) in the event of a fall. Walking along a cliff with a large drop below would be considered "exposed."
| | |
| --- | --- |
| Rating | Description |
| F | This is the easiest. It's a hiking trail that has metal rungs, cables, or ladders for protection on exposed sections of the trail. |
| PD | These are slightly harder. They're more climbing than hiking, but still suitable for beginners. |
| D | These are medium-length routes with more exposure than PD routes and some vertical sections. You need to be in shape for D routes, be comfortable with heights, and be a competent climber. |
| TD | These routes are primarily vertical with overhung sections. They're exposed, technical, and usually long. You need to be in good climbing shape to handle these very challenging routes. |
| ED | These are the most challenging routes. Expect prolonged exposure in sections with minimal aid from cables, ladders, and rungs. These routes require extreme fitness, technical abilities, and strength. |
Best Via Ferrata in the USA: 11 Gobsmackingly Good Routes
1. Mammoth Mountain Ski Area, Mammoth, California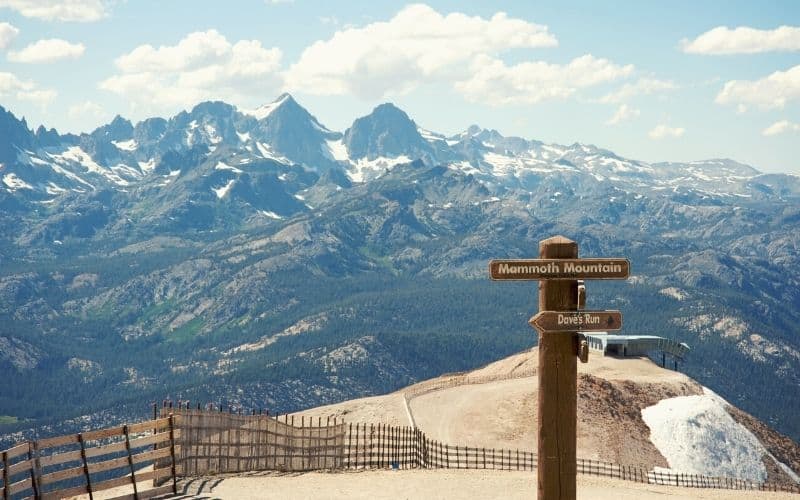 Guided? Yes
Number of Routes: 6
The Mammoth Mountain Ski Area has six protected climbing routes. On each route, you'll climb about 180 feet across a cliff face underneath the spectacular Caldera Overlook. There are 5 beginner to intermediate routes, and one advanced route named "The Nose" after the climbing feature in the nearby Yosemite Valley. 
2. Royal Gorge Bridge and Park, Cañon City, Colorado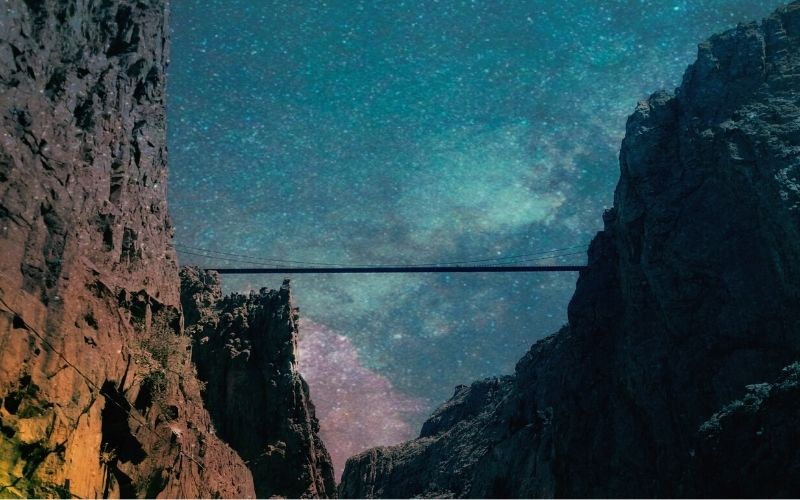 Guided? Yes
Number of Routes: 4
In the Royal Gorge Bridge and Park near Cañon City, there are four routes that sit near the highest suspension bridge in the country. These routes safely traverse between 200 and 500 feet, and range in difficulty from beginner to advanced.
The Royal Gorge is a narrow canyon cut 1,250 feet deep by the Arkansas River. You'll climb up steep canyon walls with the surrounding peaks of the Rockies all around. At the top, you'll be rewarded with epic views of the Royal Gorge Bridge and canyon.
3. Amangiri, Canyon Point, Southern Utah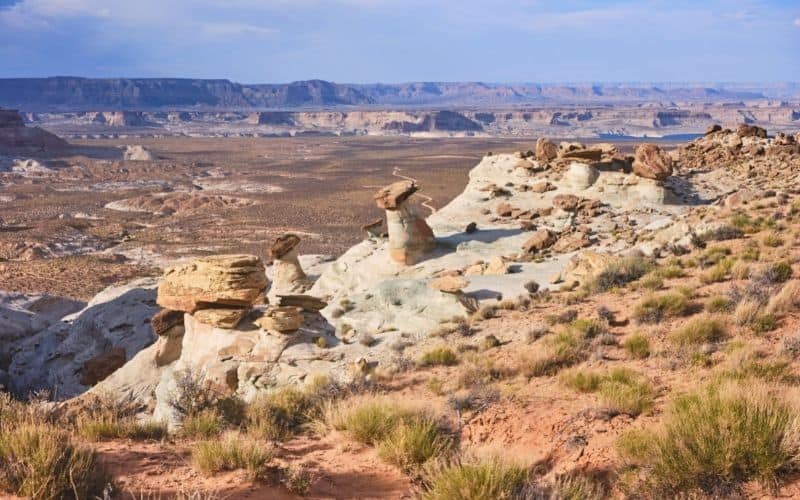 Guided? Yes
Number of Routes: 7
Amangiri has 600 acres of amenities and activities in Southern Utah. Next to Lake Powell, this desert oasis has seven guided VF tours. You'll have to be a guest at the resort to access them, but it's worth it.
You'll climb 400 feet of red rock through the southern Utah desert, taking in views of Lake Powell, Grand Staircase-Escalante National Monument, and Navajo Mountain from the top.
4. Taos Ski Valley, Wheeler Peak Wilderness, New Mexico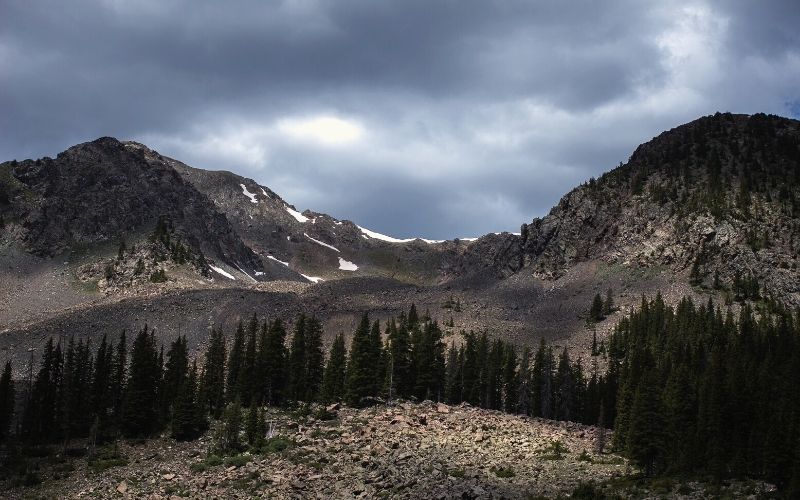 Guided? Yes
Number of Routes: 7
Taos Ski Valley has multiple routes ranging from beginner to advanced. You'll climb on the 12,480-foot Kachina Peak, with a backdrop of the Wheeler Peak Wilderness area and Rio Hondo valley floor. There are 7 routes to choose from, and you can choose to climb them all on a day-long tour.
5. Jackson Hole Mountain Resort, Jackson, Wyoming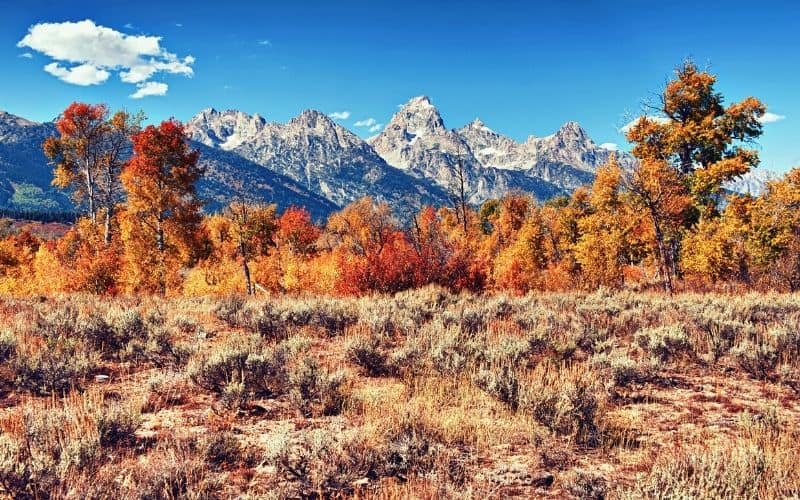 Guided? Yes
Number of Routes: 5
The Jackson Hole Mountain Resort has an extensive network of iron path routes to experience the ski resort's alpine terrain in the summertime. Ride the Bridger Gondola to the top, then it's only a short hike to the start of the climbs.
There are multiple routes for different skill levels here, all allowing you to safely traverse next to those sketchy chutes you weren't quite brave enough to go down on skis!
6. Waterfall Canyon, Mount Ogden, Utah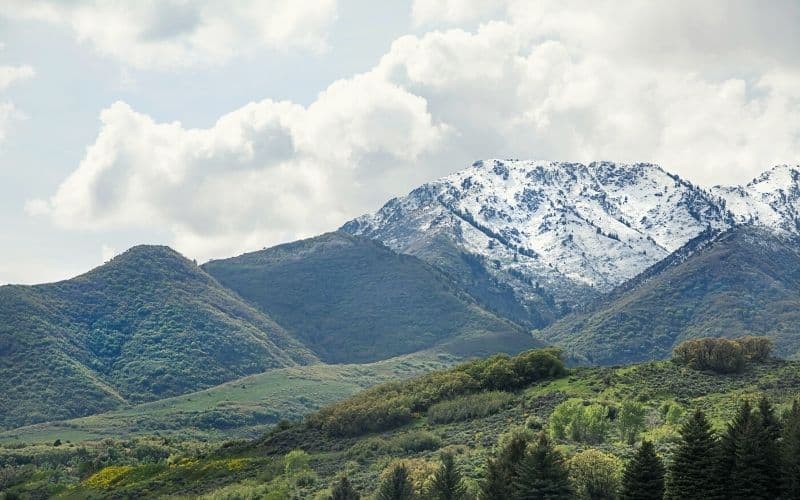 Guided? Yes
Number of Routes: 3
The Waterfall Canyon Via Ferrata at the Utah Adventure Center is perhaps the best via ferrata in the USA and North America. There are three routes here, and they're the closest you'll get to actual rock climbing on a VF in the US.
Inexperienced climbers can certainly do this, but they pose a stiff challenge! The ferrata routes climb 400 feet. Plus, there's a waterfall at the top. You can only see it from up there, so get climbing!
7. Torrent Falls, Kentucky's Red River Gorge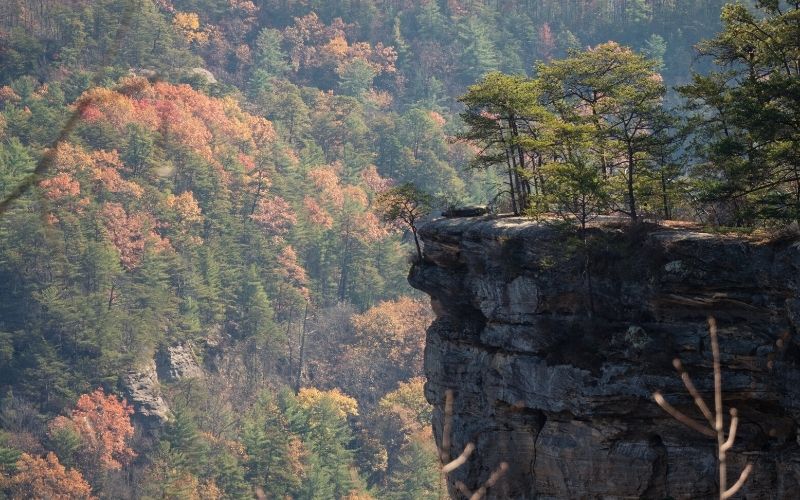 Guided? Yes
Number of Routes: 6
The Torrent Falls ferrata tours are run by the Southeast Mountain Guides. This area has six protected climbing routes ranging from beginner to advanced in a stunning, U-shaped sandstone canyon.
The routes are all sections of a nearly mile-long route. The sections get progressively more difficult as you go, but there are exits all along the way for those who don't have the technical nous for the trickier sections or enough gas to do it all in one go.
This is one of the more affordable via ferratas to explore, too. And, the day pass includes gear rental if you don't have your own.
8. Telluride, San Juan Mountains, Colorado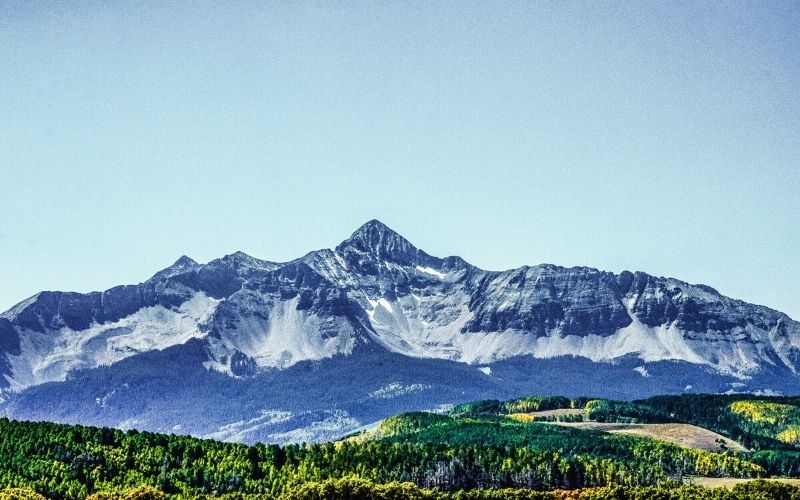 Guided? Optional
Number of Routes: 1
A mountain guiding company usually requires visitors to pay them to guide a via ferrata route. But, the Telluride route is one of the few publicly accessible via ferratas in North America. This is perhaps the longest route, too, measuring a mighty 1.5 miles from bottom to top.
While you can do this route alone, without a guide, we strongly recommend getting one if you don't have previous climbing experience.
This entire route takes 2-4 hours to complete, so bring plenty of snacks and water. You'll traverse a box canyon along the side of the 12,785-foot Ajax Peak. From up there, you'll get epic views of the mountain town of Telluride and Bridal Veil Falls. This is the longest waterfall in Colorado. 365 feet of free-falling water, anyone? 
9. Tahoe Via Ferrata, Squaw Valley Ski Resort, California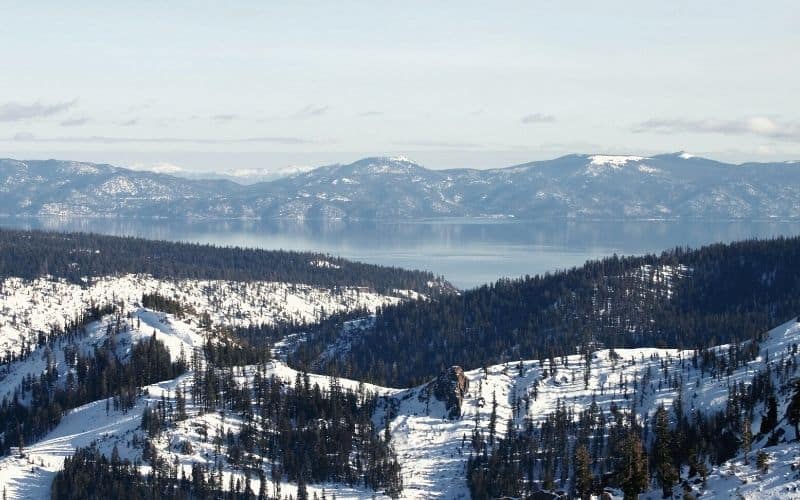 Guided? Yes
Number of Routes: 4
The Lake Tahoe Via Ferrata at Squaw Valley Ski Resort is run by the mountain guiding company Alpenglow Expeditions. At this ski resort, there are four routes overlooking the Squaw Valley alpine meadows, ranging from easy routes to advanced routes.
All the routes climb 800 feet up a rock face, the towering "Tram Face," above the Squaw Valley Resort and surrounding alpine terrain. At the top of Tram Face, you'll be at the Olympic Valley Overlook, and the views are simply spectacular.
They're consistently building new routes here, too. By the time you go, who knows how many options you'll have!
10. Nelson Rocks, West Virginia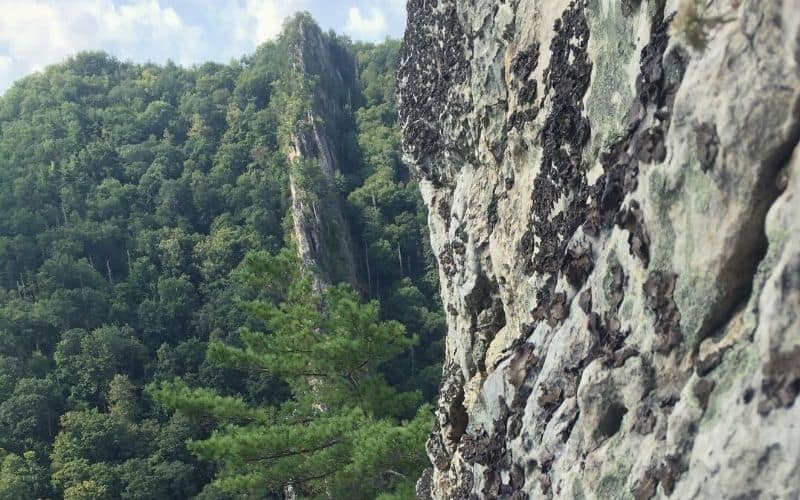 Guided? Yes
Number of Routes: 1
The Nelson Rocks Via Ferrata route is the longest route east of the Mississippi. Including the hiking approach, it's nearly 3 miles long, so get ready for a serious challenge!
After the approach, you'll find 1 mile of steel cable for protected climbing on steep sandstone cliffs. And, there's also a 200-foot-long suspension bridge to cross along the way (deep breaths pre-crossing recommended!). The bridge is close to 150 feet off the ground and has views of the Allegheny Mountains, and West Virginia's highest point, Spruce Knob. 
11. Kent Mountain Adventure Center, Estes Park, Colorado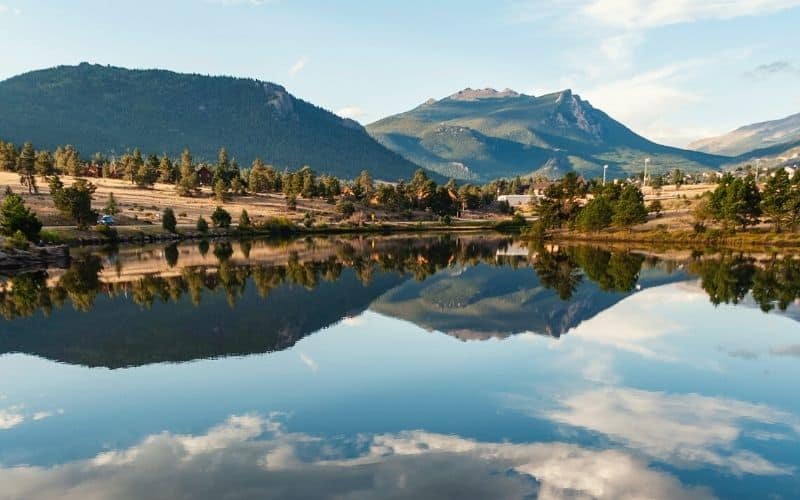 Guided? Yes
Number of Routes: 1
Located in Estes Park, Colorado, this VF is run by the Kent Mountain Adventure Center. The route climbs the 600-foot-tall Peregrine Arête. This is one of the most epic climbs in the country. Along the way, you'll enjoy views of Rocky Mountain National Park and the surrounding mountains, and experience thrilling exposure.
Climb a secured pathway of steel cables to the vertical world on the Arête. Along the way, you'll use natural rock, ladders, and sturdy steel rungs to climb. At the top, you'll get the kind of views normally only enjoyed by high-level rock climbers and mountaineers.
Time to Climb!
Protected climbing routes were once the preserve of a few mountainous locations in the Italian and Austrian Alps, but we hope our list has demonstrated that there are now plenty of awesome 'iron ways' right here in the USA!
We hope you enjoyed our guide on tackling via ferrata in the States. Leave us a comment below if we missed your favorite! As always, feel free to share this with a friend!