We've all done it. Before setting out for an adventure, you check the route and the weather, plan your layers, and pack your bag. Then at a certain point, you realize you messed up.
It could be the day turned out to be warmer than forecast, or the hike was harder than expected, or you waited too long to open your air vents. Either way, you are soaked through with sweat and regretting one or more clothing choices.
What could you have done to prevent the problem from arising?
Whatever the weather, and whatever level of exertion your adventure entails, it all comes down to your clothing's capacity to shed moisture and ventilate the sweat and heat you are producing – aka, its breathability.
Sound confusing? Fear not! In this guide, we'll explain all and help you find the most suitable options for your outdoor adventures.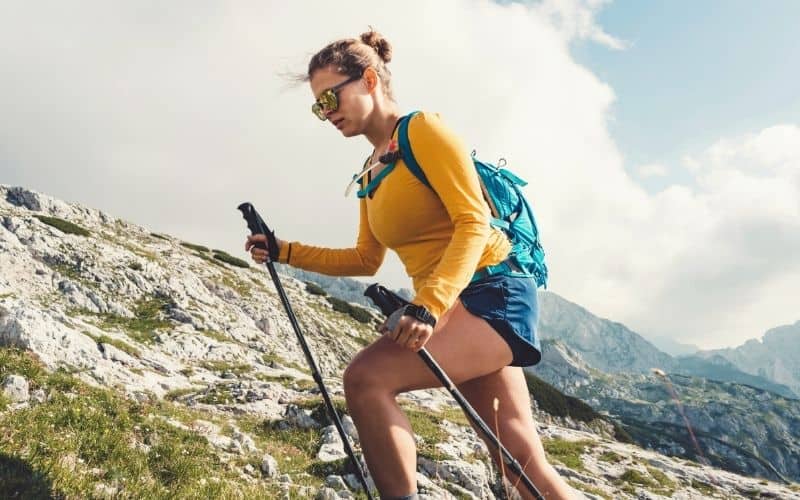 Moisture Management 101: Hiking Edition
What is "Breathability"?
Breathability refers to any fabric's ability to absorb moisture and release it to evaporate, sometimes referred to in other contexts as the moisture vapor transmission rate. Breathable, moisture-wicking material will keep you drier, which prevents odor, chafing, and risk of hypothermia out on the trail.
Why is Breathability Important?
While hiking, it's important to monitor your temperature and manage moisture. In hot weather, breathable summer fabrics will allow your body to thermoregulate as sweat evaporates from your skin.
In cold temperatures, moisture management is crucial. You need winter wear with excellent breathability, which is challenging when multiple layers are involved. But if you get to a windy summit and are soaked through with sweat, it won't take more than a couple of minutes for your body temperature to cool drastically, potentially putting you at risk of hypothermia.
Breathable Fabric Used in Outdoor Clothing
1. Merino Wool
While not quite as soft as cotton, merino is also not as scratchy as traditional wool. One of our favorite natural materials, merino keeps you warm even if it is wet, making it an ideal winter fabric.
Merino doubles as a good summer fabric since it is a naturally breathable material that wicks moisture and doesn't retain odor. Always double-check to see if the garment is made with 100% merino or if it is blended with other fabrics.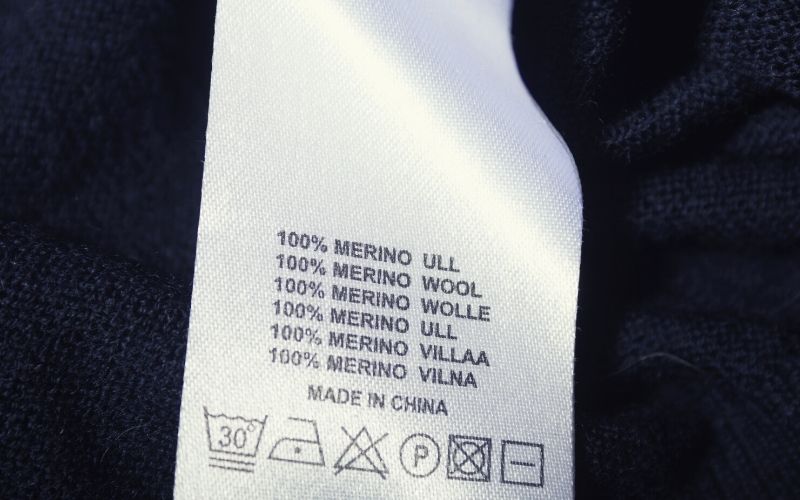 For more on the wonders of merino, check out this post from Smartwool.
2. Polyester and Nylon
Polyester and nylon are synthetic materials frequently used in workout clothing and athletic wear. Breathability varies, and mostly depends on the fabric construction, such as the tightness of the knit and thickness of the yarn – look for a porous weave and lightweight material.
Synthetics tend to retain odors and can be a bit scratchy but are also durable and resistant to tears. Nylon and polyester fibers create a moisture-wicking fabric that dries very quickly. This fabric is popular for sports bras, next-to-skin base layers, and technical midweight layers.
3. Cotton
Known to just about everyone via a favorite t-shirt, cotton is incredibly breathable, soft, and comfortable. However, it is not moisture-wicking. Cotton absorbs moisture and stays wet, which speeds up the loss of body heat. This assistance with thermoregulation makes cotton material the coolest for very hot temperatures, but downright dangerous for exertion in colder weather.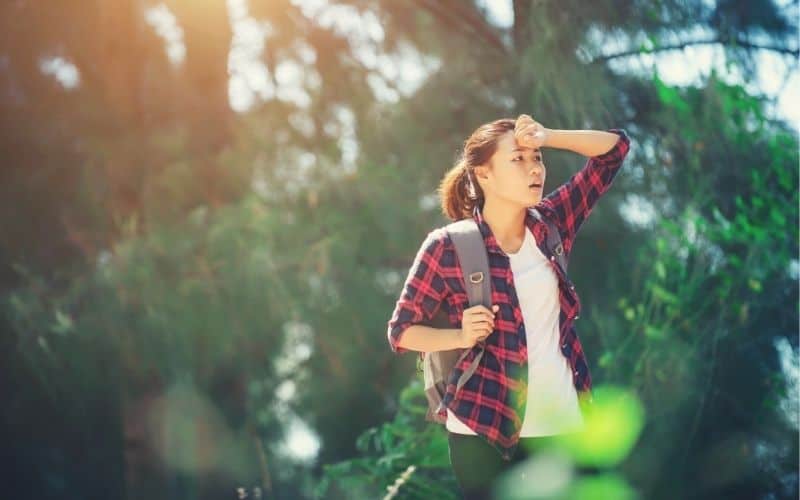 4. Bamboo
Bamboo fabric is often marketed as a sustainable choice and renewable resource because it grows easily and quickly. It's also a good thermoregulator, and like merino, is a good cold-weather fabric keeping you warm when it is cold outside yet also helping you stay cool in hot weather.
However, bamboo is newer to the market and less effective than merino. It is most frequently used as a t-shirt material and added to cotton blends, but we see a lot of possibilities.
5. Linen
Like cotton, linen is a highly breathable, cooling fabric that absorbs moisture. Linen comes from stalks of flax plants and is a popular natural fabric known for its softness, durability, and ability to keep you cool when the weather is hot. The larger natural fibers mean a more open weave, which makes it popular for summer clothing and humid climates.
6. Rayon and Viscose
Plant-based but highly processed, rayon and viscose are semi-synthetic fibers used in blended fabrics that result in moderate breathability and a silky texture.
Viscose is a type of rayon made from wood pulp. It drapes nicely, making it a great fabric for casual summer wear. Rayon doesn't wick to allow for easy sweat evaporation and it retains odors, but it dries quickly and doesn't show sweat stains.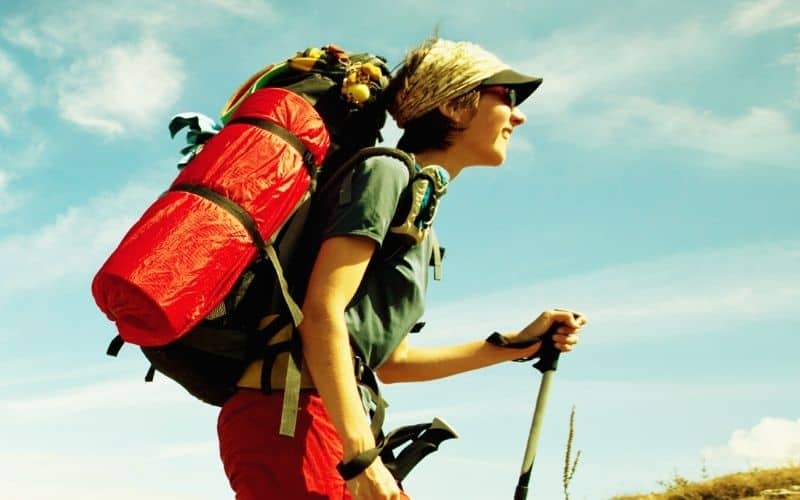 7. Silk
Perhaps the least useful for outdoor pursuits, silk breathes well but is best suited for items such as summer dresses and sleepwear. It is very soft, but shows sweat stains, retains body odor, tears easily, and does not wick moisture. The finer yarns of silk are very delicate and require hand washing or dry cleaning.
The Verdict: Which Fabrics Do We Recommend?
Overall, cotton and linen are the most breathable fabrics. However, both of these hold moisture, which means they aren't the best fabrics for active pursuits.
For high-output activities where you are likely to sweat, you need moisture-wicking clothing.
Merino wool is the most breathable, moisture-wicking fabric, making it the best for hiking in any weather. It can be pricey, but unlike other natural fabrics, it keeps you warm even if it is wet.
If you don't want to blow your hiking wardrobe budget on an all-merino ensemble, synthetics like nylon and polyester are the next best thing.
How did you like our article? If you have any questions, please drop them in the comments box below. And if you'd like to share this post with your friends, share away!