The Lowdown On Backcountry Camping & Primitive Campsites
Looking for the best guide to primitive camping?
You're in the right place! In this guide, we will be covering the following:
What is dispersed camping?
Where free dispersed camping is allowed
What are the national forest free camping rules?
Can you camp anywhere in a national forest?
How to find the best free camp locations near you
A few trip suggestions for boondocking around the country
Dispersed camping is a no-frills solution for those who want to rough it, or who plan to camp on a budget. It's a practice for the adventurous and the incorrigible explorer who demands a more authentic experience.
We're going to take a look at what dispersed camping is and the general guidelines and good practices that have allowed it to endure. Planning ahead is a key element for these trips. Knowing the rules and regulations of specific forests, BLM land, and national or state parks is just as important as picking the right campsite.
Like good camping ninjas, we will ensure to leave no trace. The largest appeal of boondocking is the sense of solitude and unspoiled wilderness. Nothing ruins that experience like finding trash from other campers.
These key points will be reinforced and expanded on throughout this feature, but let's take a look at them now:
Do
Check with local parks, U.S Forest Service, and ranger stations before making your trip – we live in the information age after all
Practice your best backcountry ethics while boondocking, from fire safety to waste disposal to smart site selection
Let at least one person know where you're going in case of emergency
Maintain that sense of wonder!
How to find free camping locations near you
Familiarize yourself with local fire restrictions
Don't
Use public lands for anything but safe, permitted recreational purposes!
Break or abuse lenient rules
Forget to Leave No Trace!
Camp outside of a designated area
Dispersed, Boondock, and Wild Camping = Free Camping
Campgrounds surrounded by fellow campers aren't ideal for everyone. The appeal of sleeping in the outdoors is immediately tarnished when we hear conversations, and especially when there's a toilet. I mean, what's the point of heading to the wilds if you aren't going to the bathroom in the woods?
Further Camping Reading
If you are new to outdoors adventures then check out our beginners guide to camping and how spending time in nature can help your body & mind. If you're planning on taking the little ones then we've got some great camping ideas for kids.
What is Dispersed Camping?
Dispersed camping is the recreational use of free-access public lands for campers. Most of the time this is done out of your car. People drive to a forest road, safely park their vehicles on the side, and then camp for free. Simple as that.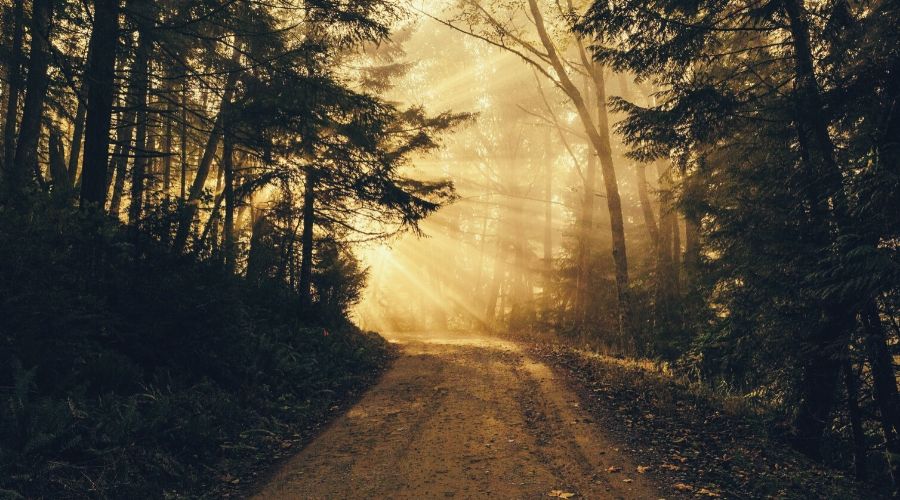 This hybridized form of camping combines the conveniences of car camping or roadside camping with a genuine roughing-it experience free of amenities including toilets, showers, picnic areas, fire pits, trash cans, and any other basic service other campgrounds provide.
Where Can I Disperse Camp?
Public lands are there for public use, so most areas owned by National Forests, State Forests, the Department of Natural Resources, Wildlife Management Areas, and the Bureau of Land Management are open for boondocking. In general, unless there's a specific rule against it you can freely camp in one of these locations.
The history of dispersed camping goes back to Theodore Roosevelt establishing forest land as a protected and reserved site for the nation. This was back in 1891, so the principle of free access to public land is a tradition dating back more than one-hundred years.
Nowadays National Forests are found in 40 states (most are concentrated west of the Rockies), and they all offer places for you to settle in and stay awhile.
Why Go Wild Camping?
While boondocking isn't for everyone, it's an experience just about everybody can get something out of. At the very least it's an outing folk should scratch off their list of "Been there, done that". Even a bad experience can make a great story.
For the campers and hikers who are more inclined to jump into the roughing-it nature of primitive camping, it's an experience that many find addicting and compelling. Venturing into the outdoors and making camp far from established campgrounds is a relieving experience that satisfies our inner nomad.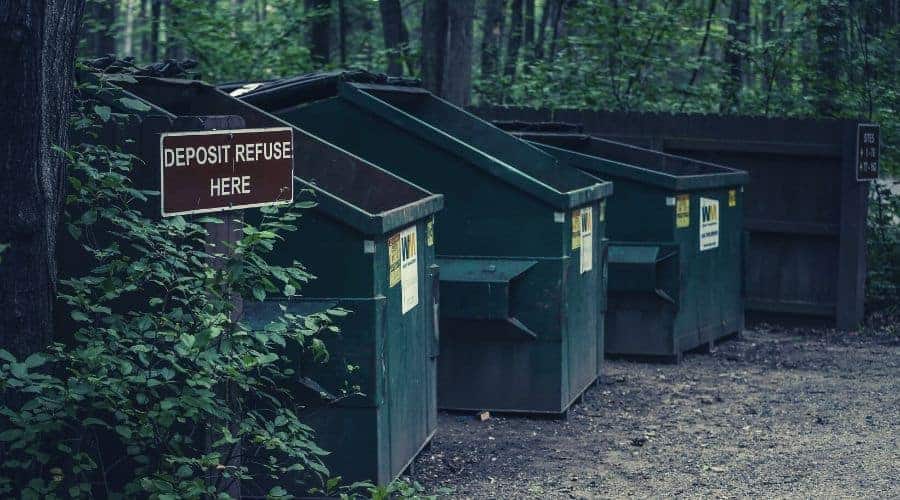 The Pros
Most National Forests are near National Parks, so doing things the dispersed way is an excellent way to save on campground fees and to beat the reservation system.
A sense of solitude and wilderness is standard for boondocking, appropriate for the folks who truly want to get away from it all
A simpler experience that requires a more critical thinking approach
The lack of frills and fuss
A freedom and sense of adventure lacking in more guided and structured camp settings
It is is a free activity
Escape designated campgrounds!
The Cons
Absence of amenities: no toilets, no shower, no trash service; this holds the camper to a higher degree of responsibility
The total lack of other people might irritate the anxieties and fears of some individuals
Dispersed camping requires a pack-it-in, pack-it-out approach, so campers are responsible for bringing their own belongings in and out of the outdoors; this includes toilet paper!
If unprepared with items such as potable water and firewood (more on this later), an otherwise enjoyable experience can quickly turn into a bad time
That sense of adventure combined with the grit of such a hands-on jaunt into the woods is what it's all about. For folks like myself, the cons are part of the appeal of wilderness camping! However, for individuals with a more refined taste might find this more primitive form of remote camping unsavory.
Free Camping Guidelines
Because so much land available for primitive camping is federally owned, there are some general rules and guidelines that everybody should follow while boondocking. States and local governments may also have additional rules.
National Forest Dispersed Camping Regulations And Recommendations
Forest fires are a growing concern (especially out West) so diligent fire safety rules are a no-brainer. Ideally, the camper will use a camp stove, but if an open fire is your only option, always build a campfire ring around it to contain the flames.
Maintain a distance of at least 100 feet from any source of water. This is to protect the water from contamination (think human waste & camping soap/gray water) but also keeps sensitive water plants and wildlife from harm's way. Use only fallen wood for your fire.
Bury all human waste to a depth of six inches a minimum of 200 feet from a water source.
The easiest way to ensure you're following these regulations? Find an established campsite. Backcountry camping isn't about leaving your own mark in the wilderness, it's about enjoying the outdoors responsibly and leaving as little evidence of your presence as possible.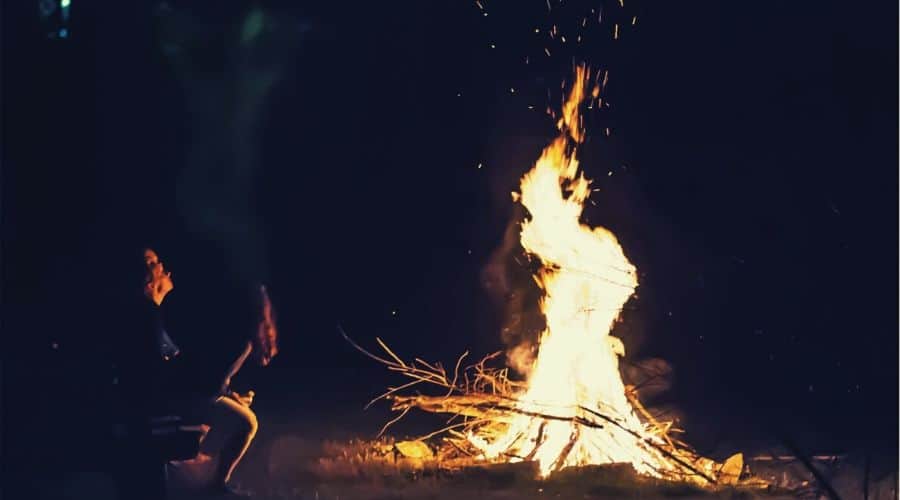 Prohibited Activities
If a roadway is blocked with a gate, don't try to go around it; it's locked and the road is off-limits for a reason.
Never leave trash, garbage, or supplies/gear behind at your campsite. Everything that you bring in must come back out with you.
Setting up camp within sight of trailheads is often prohibited. Your goal while visiting a dispersed camping site is to be relatively unseen to preserve the wilderness for others, so that means you can't camp in meadows or clearings where others are likely to see you.
Local Rules And Regulations
Each state may have different rules and regulations, and so will local jurisdictions. Always check with local authorities and Ranger station before heading into the forest all willy-nilly in search of a suitable camping area.
Planning It Out
While dispersed-style is the spontaneous camper's best friend, basic planning will only improve the trip.
At the very least it is wise to stay abreast of date-specific events like hunting seasons and burn bans. Some forests require you to have a permit before you can set up your tent. Major holidays and scheduled events or festivals can influence your experience as well.
Locating Dispersed Campsites
Rather than just driving around blind hoping to stumble upon a suitable spot there are three ways that will help you find a suitable location ahead of your trip.
Local or State Authorities
One of your best friends in the forest is a Ranger. These folks know the terrain, the roads, and the hazards of their jurisdiction. If you can't find information elsewhere, consult a Ranger. These professionals will be familiar with where campsites are located and can point you to the best locations. Informing Rangers where you're setting up camp is a safety bonus too.
Alternatively, contact the local or state Bureau of Land Management or Forestry Service office who should be able to provide you with the same information.
Motor Vehicle Use Maps
Since 2005, the forestry service introduced a rule that all areas must make maps of all roads open to motor vehicles available to the general public. This means there is an entire database of potential campsites available for you to search.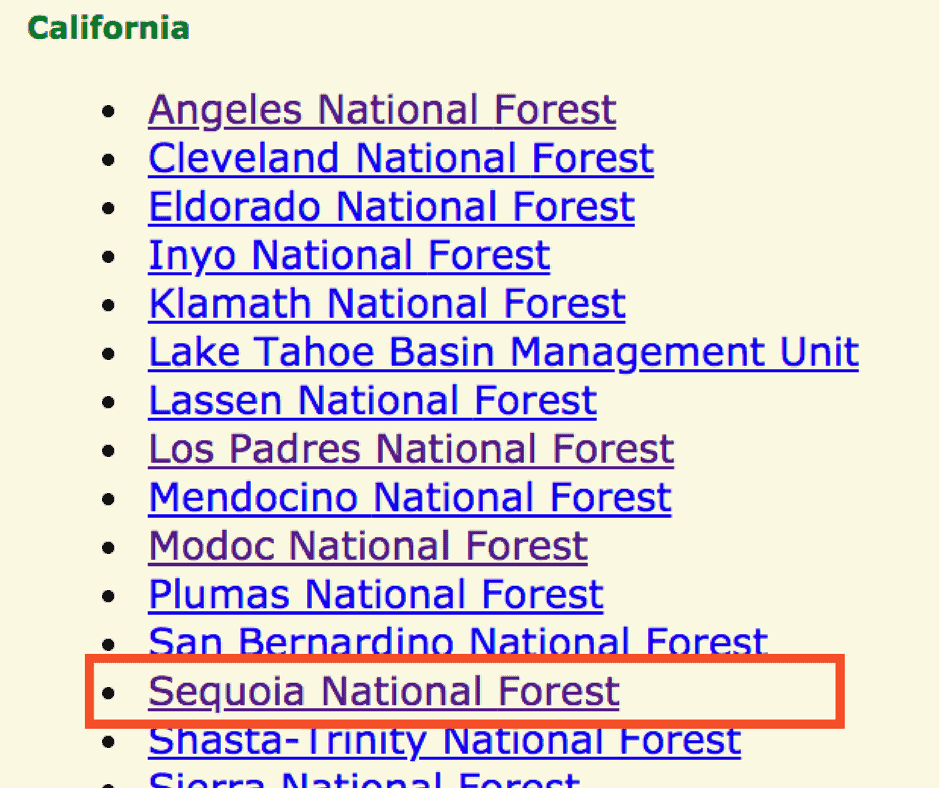 1. Mosy over to the Forest Service MVUM page and find the National Forest you are interested in.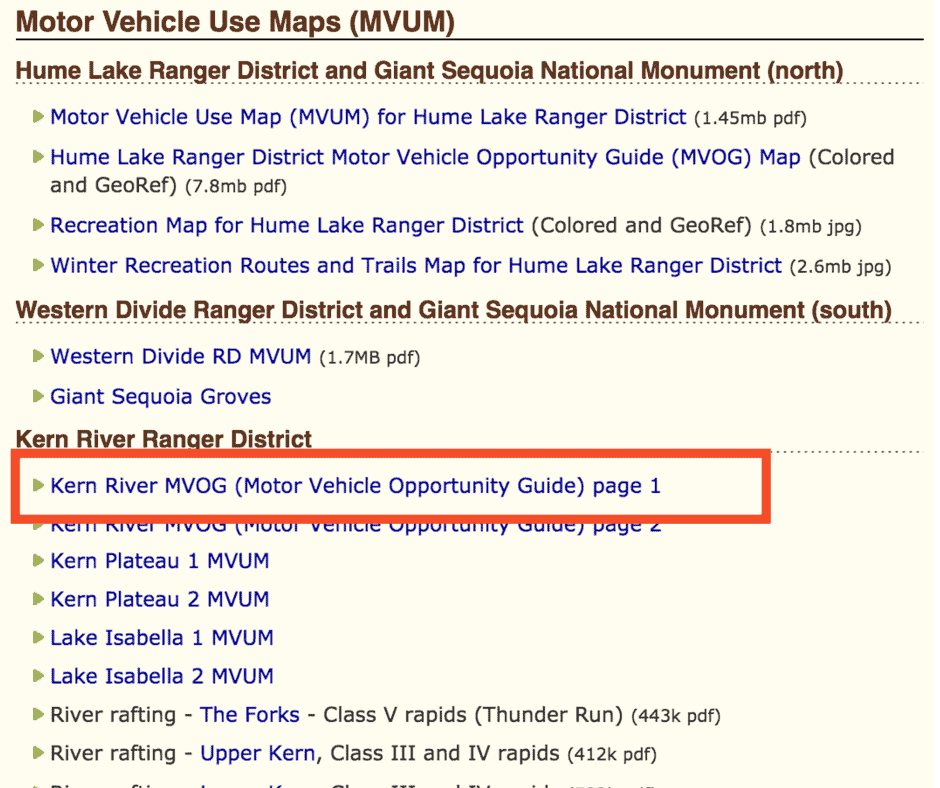 2. Once you have found the forest, then pick the area/map that you think would be a good place to camp.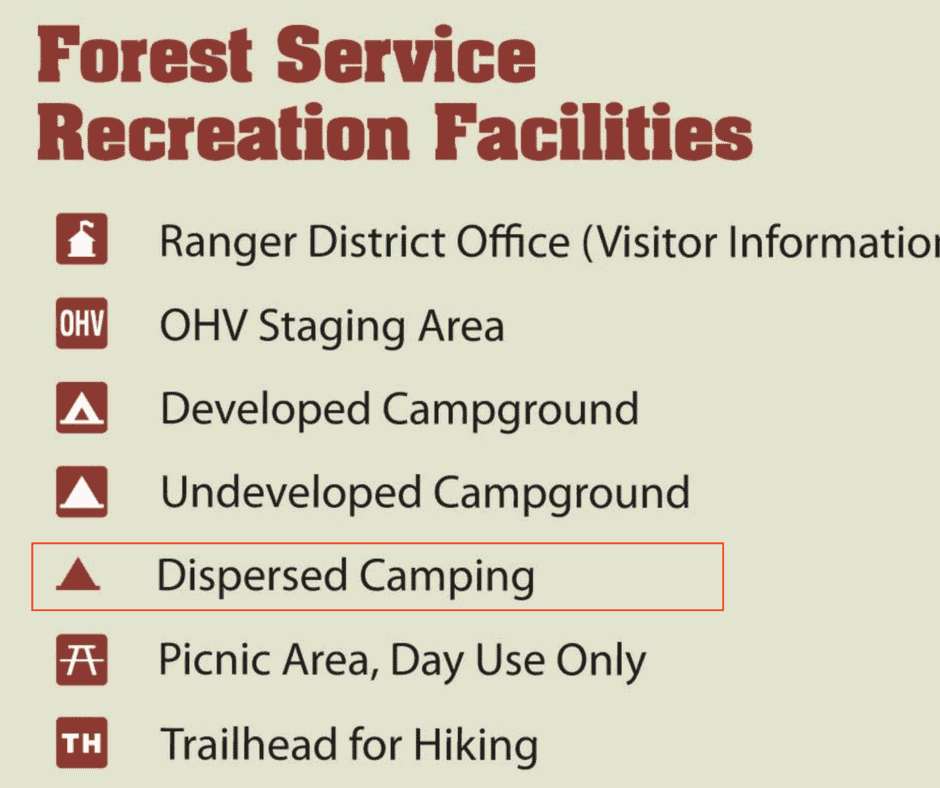 3. Check the legend for the dispersed camping symbol…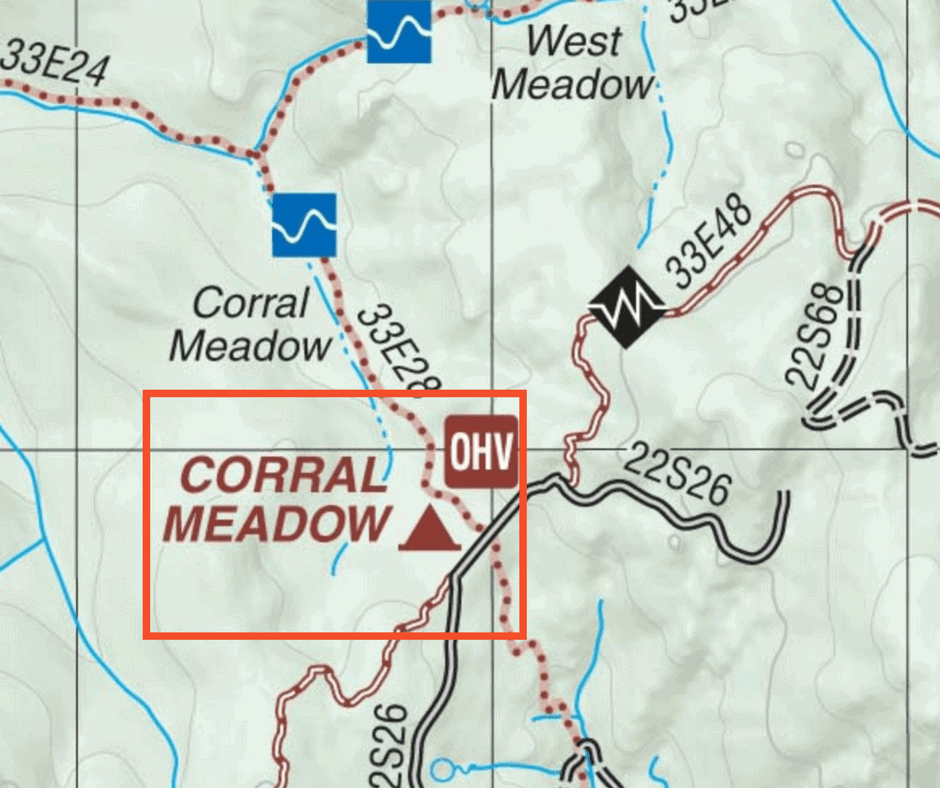 4...and find the perfect camping spot!
User Curated Websites
There are also several community run websites that have an extensive list of dispersed campsites across the country. Try one of the following:
Always Be Prepared
Just because there's a road doesn't mean you can drive on it! Check out updated motor vehicle use maps and websites dedicated to camping in your selected areas. There are plenty of forest roads and dirt roads to adventure from, but they aren't always open. Seasonal conditions can make these roads dangerous or impassable.
Having an up-to-date map (paper maps are best!) is important if you're in an area with limited or no cell service. Check weather forecasts before heading out, too.
If you're a fan of traveling with your dog, most forests and areas simply require that your dog is leashed and under control at all times, but specific areas may have more stringent rules. Diseases, animals, and parasites deadly to your pet and may be experiencing a population surge.
And finally, always be sure to pack a bear spray if overnighting in bear country.
Selecting And Preparing Your Campsite
Picking the right destination for your trip is equally important as picking the right location for the campsite itself. The wrong option can be detrimental to the environment, and at worst could place you into a seriously precarious situation in the event of an emergency.
A Safe Distance
Keep your campsite at least 200 feet away from any water source. This is to prevent contaminating the water. Some forests will have additional rules about distances from roads and trailheads. Most dispersed camping areas require you to be 1 mile away from permanent campground locations.
Fire Safety And Flat Footing
Set your fire away from nearby combustibles and ensure you have adequate overhead clearance. Firewood should always be sourced locally; if you need to collect wood from the local area, always choose wood that is already on the ground.
Never break branches from standing trees, live or dead. Always ensure your fire is dead out and cold to the touch before you disperse the ashes around the campsite.
Alternatively, bring a camp stove.
Find a flat, level area to set up your site. Never alter the area by digging drainage ditches; this is why it's so important to find an established and trusted campsite to minimize your impact on the ecosystem.
Hanging Around
An excellent way to avoid leaving a heavy footprint from your tent is to camp in a hammock. It's a lightweight, easily transported, and quick to assemble sleeping area. All it requires is a few trees or posts the right distance away to set up. Suspension straps will eliminate damage to trees.
Leave No Trace!
When in the outdoors we value the untouched feeling of the wilderness around us. At most, we want an established campfire ring marking a location for a campsite. This feeling of the wild and separation from the mess and the noise of civilization requires that the hiker and the camper practice the art of leaving no trace of their presence.
If you bring something into the outdoors, it comes back out with you. That applies to trash of any sort, food items, your gear and supplies, and if you want to be really awesome, your waste and toilet paper.
Not sure what to do? Here are some specific tips for your trip!
Campfires
Always ensure that you use locally sourced firewood (purchased or picked from the ground surrounding your campsite). Only burn inside a fire ring, and always look for an already established fire ring before making your own. Ensure the coals are cool to the touch before walking away from a fire and store your firewood a safe distance from the pit itself.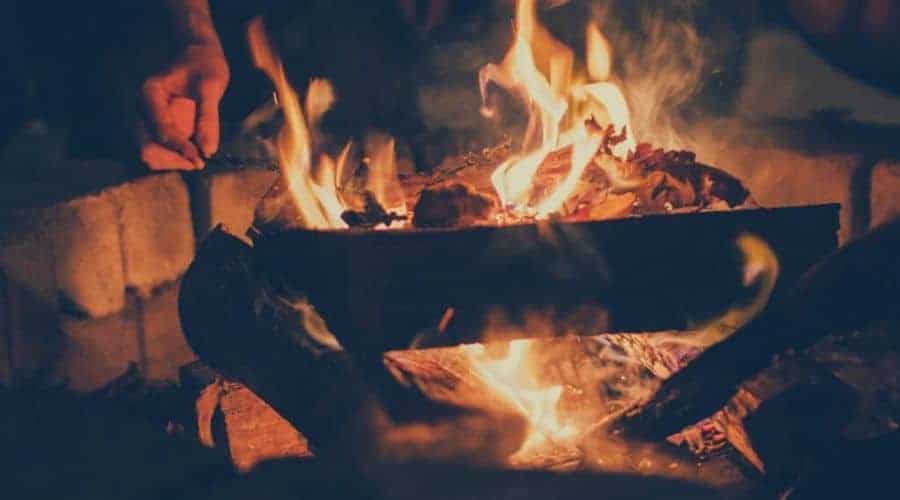 Toilets
Ah, the art of pooping into a hole. It's a lot more fun than it sounds, I promise. Just make sure to dig a hole at least six inches deep to deposit your waste, and that your toilet is at least 200 feet from any source of water. Consider using portable toilets and waste removal bags specifically designed for leaving no trace whatsoever.
Water
Bring your own water that is clean to drink, or bring appropriate gear to purify and decontaminate any water sources you intend to drink from. If you do bring your own make sure to bring the containers out with you.
Trash
Trash removal is a must, no matter where you camp. This includes wrappers, containers, remnants of food…pretty much anything you'd ordinarily leave in a trash can at a regular car-camping campground.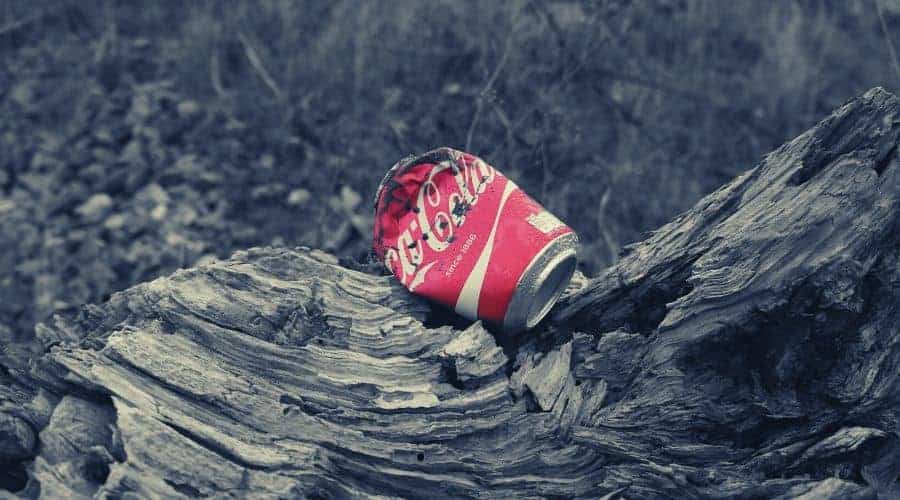 Trip Suggestions
While most of this public land for dispersed camping is found west of the Rockies, there are areas and regions for adventure from sea to shining sea throughout the UNited States. We've broken this down by generalized region and have a few ideas for each to get you started. For more ideas of campsites in your selected area check out the website Free Campsites.
The Northeast
Edgemere in Delaware National Forest is near Dingman's Ferry in the Pennsylvania Poconos. It's an excellent area to gain a good glimpse at what makes Pennsylvania an underappreciated area for backpackers and campers. Permits are required. Woodhull State Forest in upper New York state is an out-there but worth-it trip to see a large chunk of forestlands.
The Southeast
The Chattahoochee-Oconee National Forest in Georgia offers some excellent wild-camp locations in the southeast. South Carolina provides Sumter National Forest, a favorite destination of a close of many happy campers who return year after year.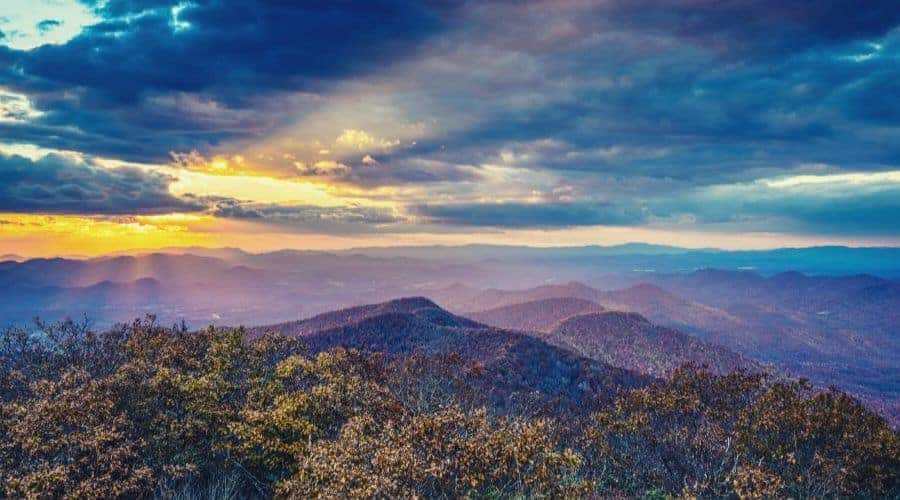 The Midwest
Mammoth Cave National Park in Kentucky is my favorite area of the state. While exploring the terrain, stop into their park offices to obtain a backcountry permit. Shawnee National Forest in Illinois has liberal dispersed camping rules; their big one is that all vehicles must be parked in designated overnight areas.
The Rockies
Outside of Boulder Colorado is Rainbow Lake. The long road has scattered pull-offs and invites campers to find a secluded area. Outside of Somerset Colorado is Keblar Pass. Watch out for private lands abutting the public ones and make efforts to stay at established campsites rather than building your own.
The Southwest
The Coconino National Forest in Arizona has plenty of great spots for a "spot" of DC. Although there are 12 disperse camping sites along the Snow Bowl Road, it's one of the best freakin' areas in the state.
A few hours north is Utah; the Gooseberry Mesa is among the best trails in the Southwest. The access road is a long one and rainy conditions can make travel impossible, so plan ahead before visiting here.
The Northwest
It's impossible to not find wild camping opportunities in the Northwest. Our favorite area is the Hoh Rainforest on the Olympic Peninsula. It's a wet place, but the hiking is topnotch and the views without equal. Deschutes National Forest outside of Bend Oregon is another spot worth checking out. This site is especially attentive to the Leave No Trace ethics we'll read about later.
Now Get Out There!
We've got a good look at what we can expect when primitive camping, and have a grasp on the responsibilities involved. We're also ready to contact local Ranger stations and reach out to the proper channels to learn about the conditions of tracts of the forest before we head blindly into the wilderness. I'd say that's a good start.
The dispersed camping experience is a great adventure for the right people and a totally worthwhile experience for the people less inclined to roughing it. Now that you've got a good handle on it, the next step is to put that to use and plan your next trip.
I'll see you out there.
Suggested Trip Links
Chattahoochee-Oconee National Forest