Paying for a site in a crowded, noisy campground isn't always worth it. Sometimes you want to get away from all the people and reconnect with wild places, enter dispersed camping, aka "DCing" or "wild camping".
In this complete guide, we take an in-depth look at what this type of camping is and where you can do it. You'll also learn how to find camping spots, how to camp in national parks and on national forest land, and how to mitigate DCing risks. After that, we'll also cover what to bring and how to adhere to Leave No Trace guidelines.
Key Takeaways
Pitch on Public Land – The best place to find dispersed camping is on NFS or BLM land
Risks Are Manageable – The risks you might encounter at a dispersed camping site are similar to the ones you'd find in a designated campground. Most are manageable with planning and common sense
Embrace Leave No Trace – Everyone can enjoy dispersed camping when everyone follows LNT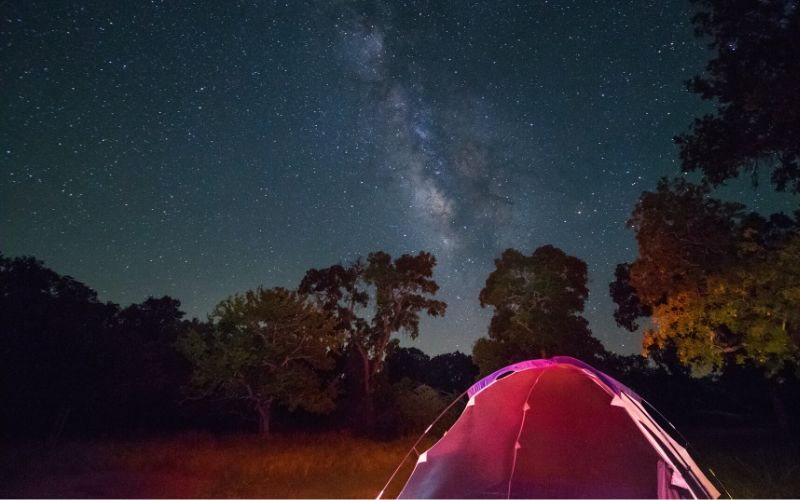 Dispersed (aka "Wild" or "Dry") Camping: All You Need to Know
What Is "Dispersed Camping"?
Also known as boondocking, dry, or wild camping, this type of camping is about finding a free camping spot and escaping the crowds. In technical terms, dispersed camping is when you camp outside of designated campgrounds.
Setting up camp in a dispersed camp means you won't have amenities like running water, trash removal, or toilets, but you won't need a reservation or owe a fee. Finding a spot off a back road or deep in the woods offers outdoor enthusiasts a unique opportunity to immerse themselves in the wilderness and connect with nature.
And what about boondocking or "dry" camping? This simply refers to overnighting in your van or RV in an area with no electric or water hookups (no electricity or water).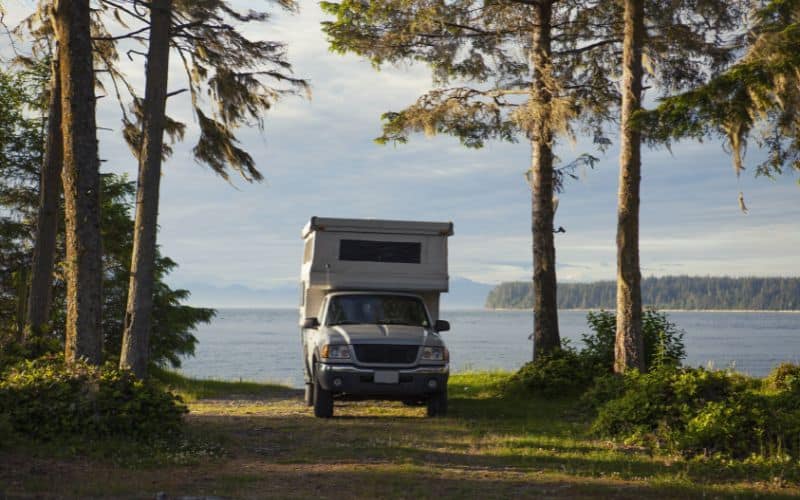 Where Can I Find Dispersed Campsites?
Dispersed camping gives you more freedom and flexibility to choose where you spend the night. However, this doesn't mean you can pitch your tent anywhere you like. Finding dispersed camping areas is a little trickier than finding a designated campground.
The best place to look for dispersed camping locations is on land managed by the National Forest Service or the Bureau of Land Management (BLM). Together, these two agencies manage over 440 million acres of land across the US.
You won't find designated, maintained sites on these "public lands", but you can find spots where others have camped before. Look for fire ring or fire pit marks in flat areas.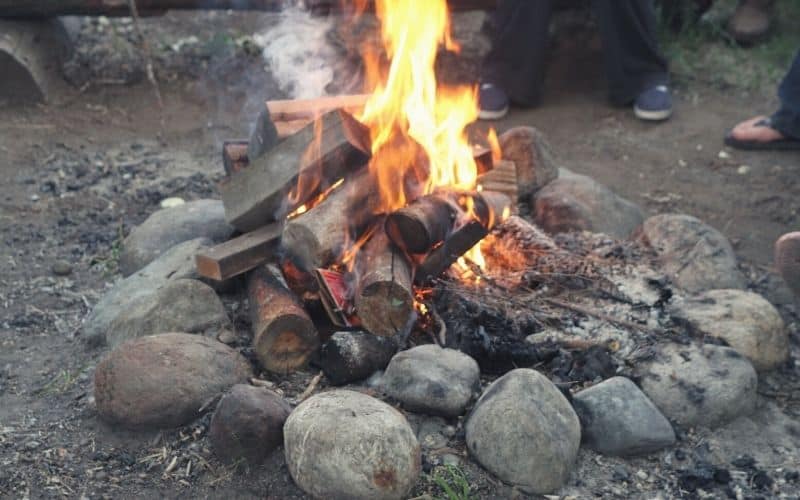 Call the ranger station near where you want to camp to find information and locations for dispersed camping. You can also check National Forest websites to be sure DCing is allowed where you're headed.
Forest service roads can lead you to some of the best DC sites available. Cell phone service might not be reliable the further you go. Use a GPS or reliable map to find a quiet pullout and call it a night.
Two other good sources for finding dispersed and dry camp locations are FreeCampsites and Campendium.
Can I Disperse Camp in National Parks?
National Parks limit camping to protect their natural resources. While most national parks allow dispersed backcountry camping, it is restricted to specific areas of the park. Double-check with the rangers and the permit office before your travel.
Not every national park offers dispersed camping areas. In these instances, you can likely find a dry camping area nearby. Most national parks are bordered by national forests or BLM land, and DCing is permitted unless otherwise posted.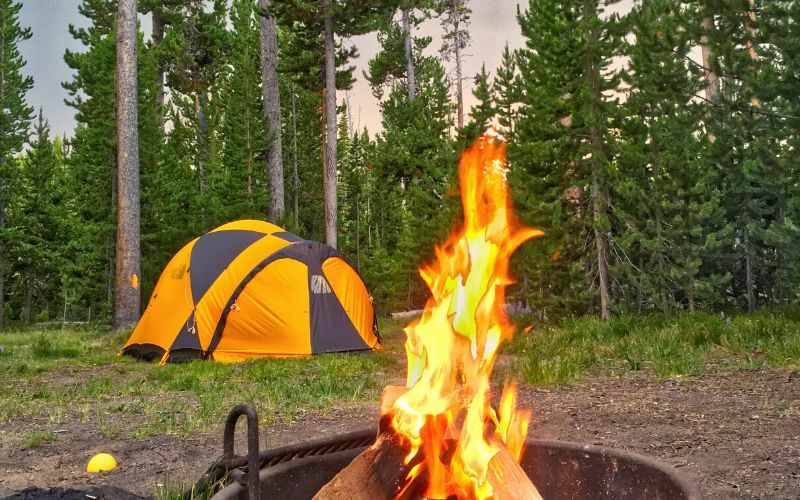 Is Wild Camping Legal?
The short answer is it depends. It depends on where you are, how far you are from established recreation areas, and how long you plan on staying. For example, DCing on private land is obviously illegal.
In some cases, dispersed camping is not allowed within a mile of trailheads, picnic tables, or other developed recreation areas. Plan ahead to ensure you camp in the right place.
Staying for more than 14 days in one spot is illegal, and if you're going to set up camp again after 14 days, you have to move at least three miles from the original campsite. And staying in a national forest or national grasslands for more than two 14-day periods is also illegal.
This sounds complicated, but for your average 2-3 day overnighter, just ensure you aren't on private property or too close to developed areas. If you plan to DC within a national park, you might need to obtain a permit from the park office before you go.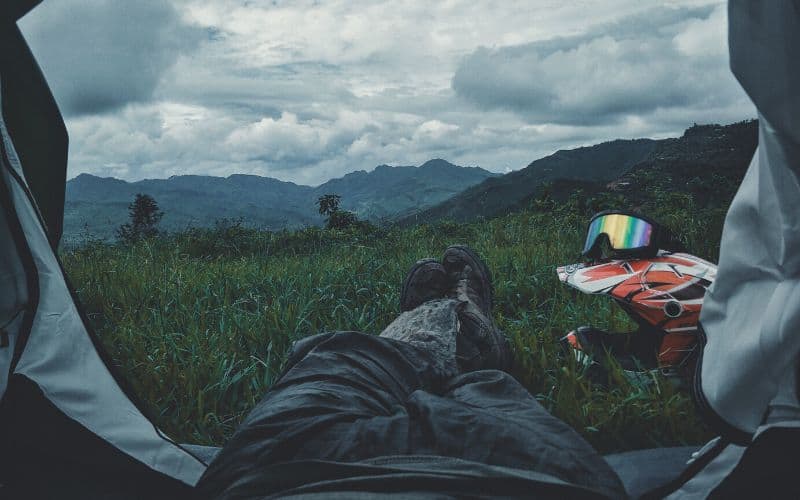 Is it Dangerous to Disperse Camp?
There is always a certain level of risk associated with going out into nature, but proper planning goes a long way to help mitigate the dangers you might encounter while dispersed camping.
For example, areas that aren't managed by parks or campgrounds are more prone to trees falling and at risk from wildfires and flash flooding. To avoid these dangers, don't set up camp under dying or dead trees, camp away from creek beds, arroyos, and streams, practice campfire safety, and check wildfire forecasts regularly.
Wildlife encounters aren't unique to dispersed camping but are more likely the further out you go. If you are traveling in bear or big cat country, plan accordingly and take the necessary safety precautions, including a bear canister and bear spray. Learn how to be big cat and bear aware in our guides on mountain lion and bear safety.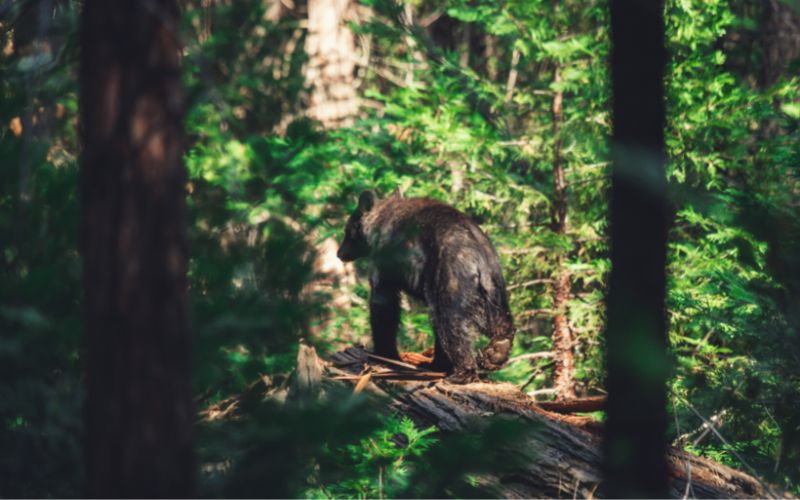 Be informed of local fire restrictions before starting a campfire, and follow the same fire safety rules you would in a designated, maintained campground. If a fire does get out of control, have an exit strategy.
What to Bring on a DC Trip
Water
This hopefully goes without saying. If you're going to camp in an area that doesn't have access to water, you must bring your own.
A good rule of thumb is to bring at least a gallon of water per person per day. Each person might not drink a gallon a day, but you also need water for cooking, cleaning, teeth brushing, etc. We also recommend packing some sort of backup water filtration system and/or water purification tablets.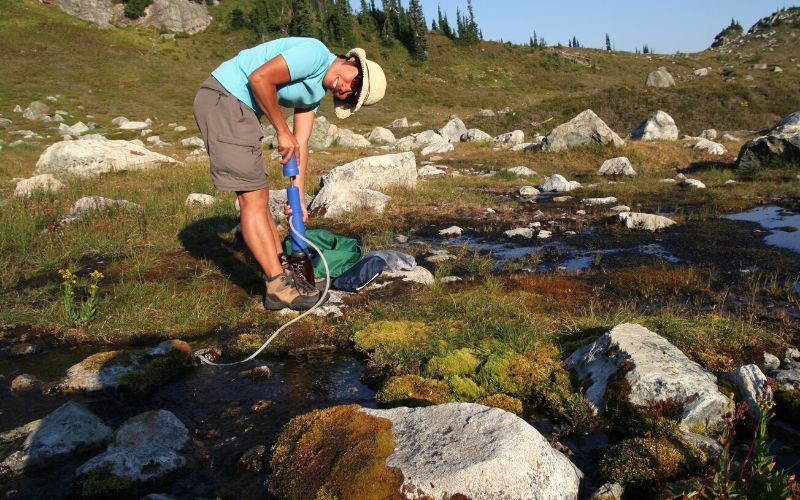 Food
Bring enough food to last the duration of your trip. Meal planning ahead of time makes this a lot easier. By planning each meal, you know what you need from the grocery store, and you can pack the correct cooking and eating utensils. If you plan a soup night, make sure you have spoons. Simple!
Need a meal planner or menu? Find a downloadable version in our camping food list.
Bear Proof Storage Containers
Some dispersed camping sites provide bear canisters, but it's a good idea to also bring your own. Bear-proof storage containers are useful even when not traveling in bear country. Put all your food, leftovers, and fragrant items in sealed containers, and keep them away from your tent.
You can use odor-proof bags and bear canisters for general food storage. Even if bears aren't around, other critters, like squirrels or mice, might try to nibble your food.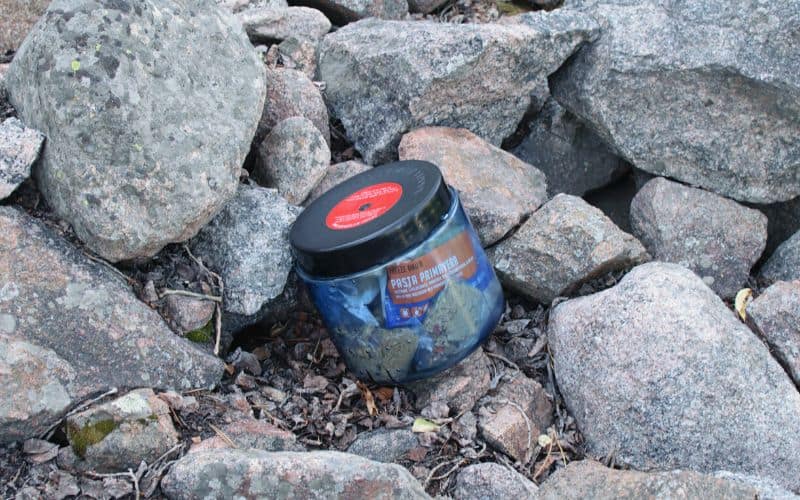 Trash and Waste Storage
Dispersed campsites rarely have toilets or trash cans. It's up to you to pack everything out, and in some places, that means everything. If you're staying in an area requiring you to pack out your poo, bring the necessary systems. That could mean wag bags, a groover, or some type of portable toilet.
In places where you can bury your waste, it is still best practice to pack out your toilet paper. Experienced DCers will have a toilet paper-specific trash bag and a trash bag for everything else. Find a system that works for you and stick to it.
Sleeping System
Whether car camping or backpacking, figure out your sleeping system before you go. Include some sort of shelter, a tent, a tarp, or your car. Bring a sleeping pad or mattress and a sleeping bag or blankets. And don't forget your pillow!
Safety Items
These can be the same safety items you would take on any outdoor adventure. Bring maps of the area, headlamps, a compass, and a first aid kit. Consider bringing bear spray, whistles, and a pocket knife. Always have extra layers for warmth or wet conditions.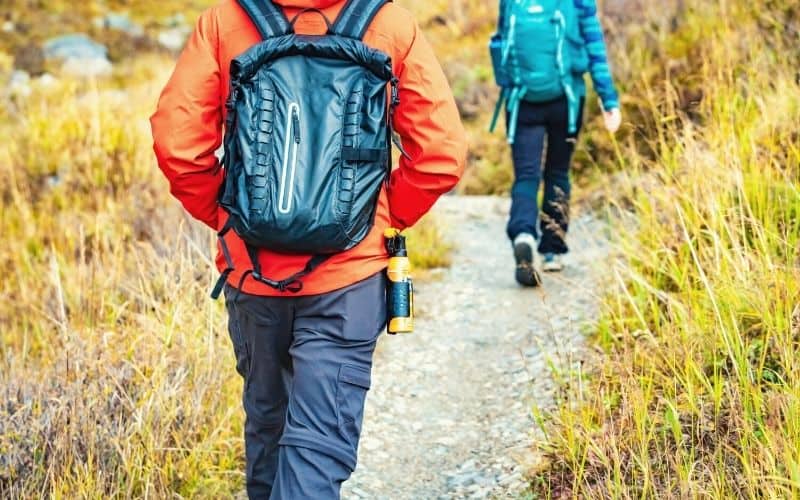 Guidelines For Camping at Dry or Dispersed Sites
1. Abide by Leave No Trace Principles
The importance of following Leave No Trace (LNT) principles cannot be overstated. Nothing is worse than coming across a camp spot and finding it littered with garbage. When visitors to an area repeatedly neglect LNT, land management services are forced to intervene, clean up after everyone, and establish fees and regulations.
LNT was established to minimize human impact in wild places, and it works when everyone follows the seven principles. All outdoor enthusiasts should know and follow the principles. The following entries on this list cover how some of the most important principles apply to dispersed camping adventures.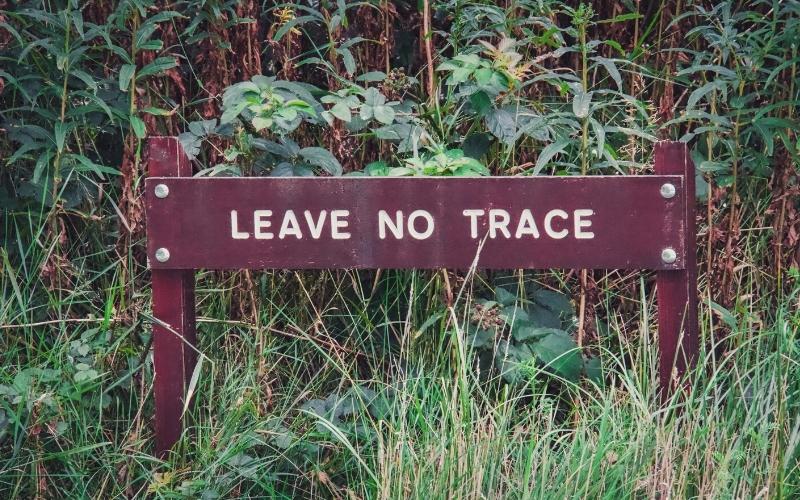 2. Campfires
Humans start 85% of wildfires. Campfires are dangerous and can quickly get out of control. Consider alternatives like cooking over a camp stove and using enclosed candle lanterns for firelight.
If you must have a fire, here are some safe ways to build a fire. First, use existing fire rings or fire pits, or a fire pan. Build a small fire with approved wood (some areas have restrictions on collecting driftwood or using downed trees).
Most importantly, like Smokey says, "If it's too hot to touch, it's too hot to leave." Put campfires entirely out. Drown your fire or bury it with dirt and sand to make sure the coals are cool to the touch.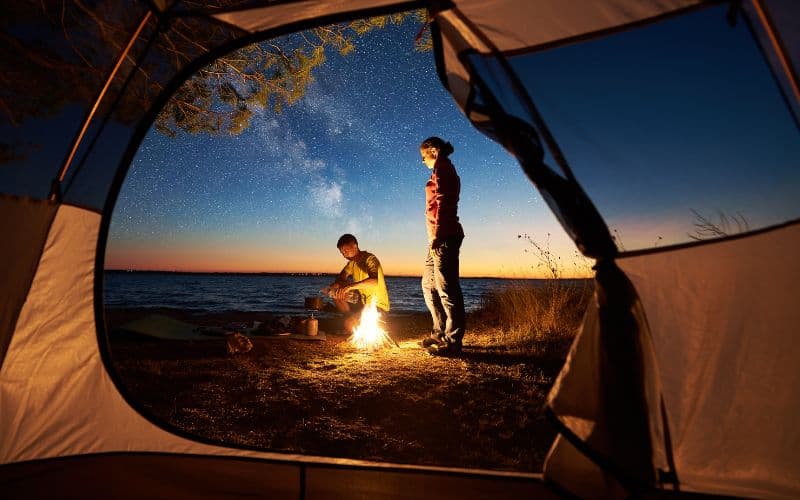 3. Human Waste Disposal
Disposing of or removing solid human waste is a must in any dispersed camping area. Human waste can contaminate water and leave the area unsafe for future campers and wildlife. How you deal with feces depends on the location.
In arid, desert environments, waste takes longer to decompose than in a forest environment with more moisture. In these regions, you should use wag bags or some sort of portable toilet to altogether remove your waste.
Likewise, in high-traffic areas, there may be rules against burying your business. Double-check with the local ranger stations before heading out. In most other settings, you should dig a cathole at least six to eight inches deep and at least 200 feet from water, campsites, and trails. In all locations, pack out your toilet paper.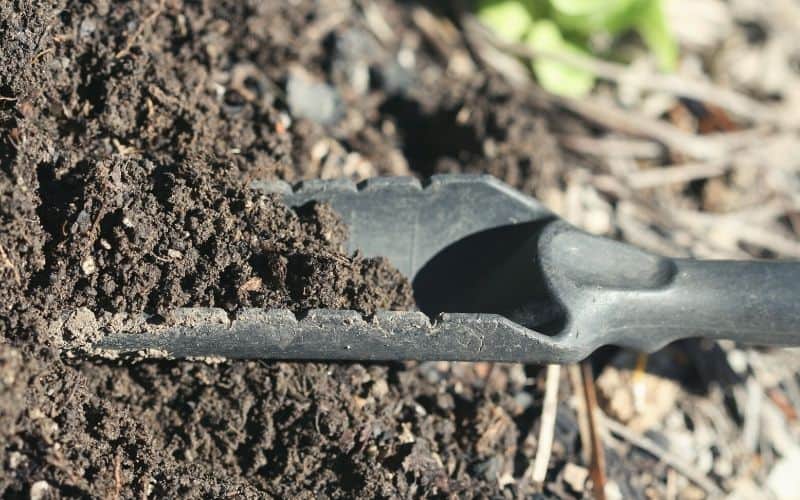 4. Trash Removal
Removing all your trash is essential. Trash can attract animals and harm them if they eat what you leave behind. Besides being a hazard, trash isn't nice to look at and could ruin the primitive camping experience for future visitors. Pack everything out with you, even biodegradable trash like apple cores and orange or banana peels.
Before you leave a DC site, inspect the area for anything you might have dropped or forgotten to pick up. Even micro scraps of plastics or foods can attract critters. When mice enter an area, snakes might follow, and then your trash will have created a hazard for future campers.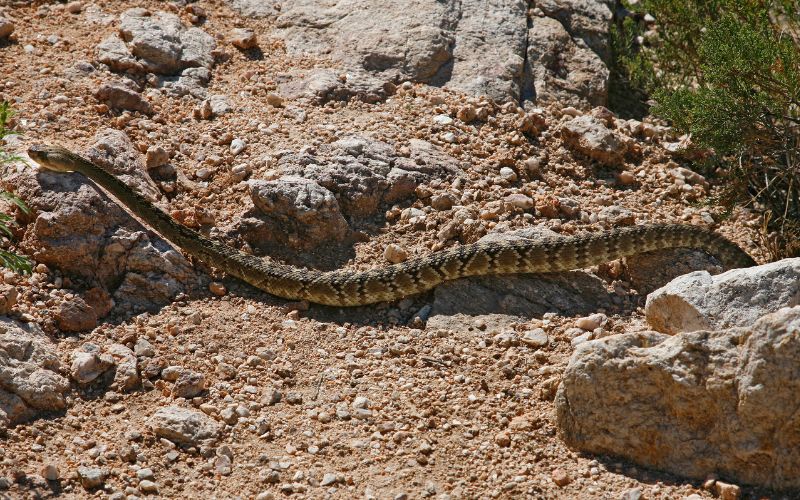 5. Stay on Durable Surfaces
Be aware of what is underfoot! Stepping off trails or driving off roads can damage precious cryptobiotic soils and fragile tundras and endanger important plant species. When getting to and setting up camp, stay on durable surfaces.
Whenever possible, pitch your tent where someone has before to minimize your impact on the surrounding environment. According to LNT principles, "Good campsites are found, not made." In other words, don't alter the campsite by digging, leveling the ground, or removing vegetation.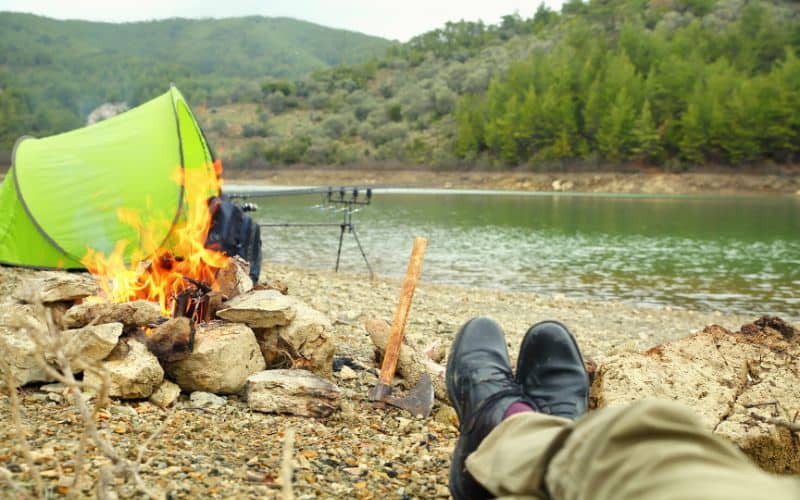 6. Dishwashing
Packing your dishes to wash when you get home isn't always an option. If you need to do dishes at your dispersed campsite, set up your wash station 200 feet from water and use biodegradable soap.
When you're done, strain your dishwater. This sounds tedious, but it's an important step. The dishwater is full of food scraps and other bits of trash. Imagine if everyone threw their dishwater into the woods, there would be piles of food bits everywhere.
Once you've strained the dishwater (and realized you forgot a spoon), scatter the gray water.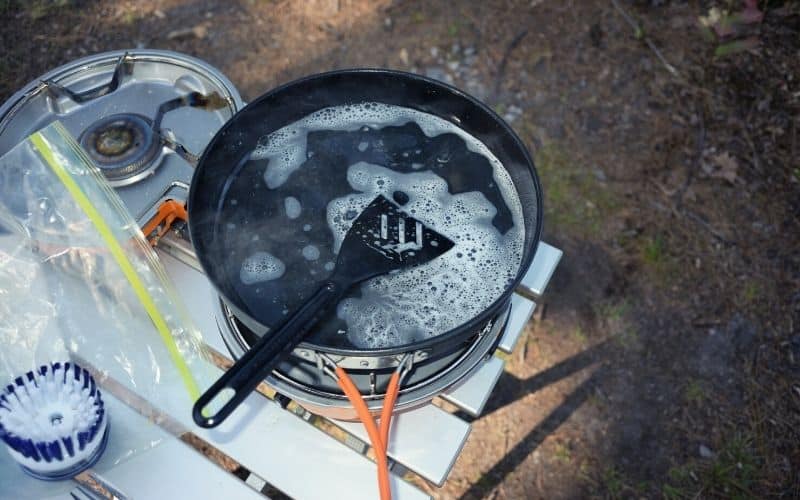 7. Plan Ahead and Prepare
There are a lot of variables to consider before heading out for a DCing adventure. You need to know if there are fire restrictions or burn bans in place, if you are allowed to bury waste or need to bring wag bags, and if you need a permit to camp where you'd like. And that's just the tip of the iceberg.
To succeed outdoors, you should always plan ahead and prepare. You can plan everything from meals to day activities to water resupply locations. The more prepared you are, the better the experience will be for you and for nature.
Happy Camping!
There's something special about driving down a dirt road and finding a free and private place to spend the night. Dispersed camping provides a unique way to get outside and immerse yourself in nature.
We hope our guide to how and where to disperse camp inspires you to get out there the responsible way.
Are you a DCing enthusiast? Let us know in the comments and don't forget to share this with your friends!