A good saw is an essential survival tool every backpacker should have in his/her travel kit. With the exception of an axe, there's no easier way to chop up wood for a campfire or build a temporary shelter than with a reliable saw. Luckily for modern campers, there's a plethora of saws on the market that are lightweight, easy to pack, and strong.
In this article, we'll go over some tips for using a saw and reveal five camping saw brand names to keep in the back of your mind when shopping.
Editor's Choice
Corona Razor Tooth Folding Saw
The Corona Razor Tooth Folding Saw is an extremely tough, versatile, and convenient saw perfect for beginning hikers. Corona's Folding Saw gets its power from a high carbon steel blade and very long teeth. Both of these design features help users achieve deep and aggressive cuts with every pull stroke.
In addition to sawing through big logs with ease, the Corona Folding Saw excels at lighter tasks like pruning and cutting small branches. The curved design and ergonomic handle make the Corona very easy to maneuver even in awkward angles.
At only 12 ounces, it's very easy to carry the Corona around with you either in your travel sack or attached to your belt. Plus, Corona gives you the option of choosing from one of three blade lengths (7, 8, and 10 inches) depending on your needs.
Anyone who is in the market for one of the strongest and most convenient foldable saw has to check out Corona's product.
Best Folding Saw
Gerber Freescape Camp Saw
People who want the efficiency of a bow saw plus the convenience of a folding saw must check out this folding bow saw. This product was designed to compress easily into a foot long, inch thick rod that can be opened to form a bow saw design that accepts 12-inch blades.
The main pro with the Gerber Freescape Camp Saw is that it will help you conserve energy in the woods. Due to the comfortable design of the Gerber Freescape Camp Saw, you can accomplish more tasks on your campsite in less time than with a standard folding saw.
Any experienced campers who expect to do a lot of sawing at their campsite will get great use out of this folding camp saw. The unique design makes this folding/bow saw convenient to carry around in a pack and, once you get the hang of it, easy to assemble.
Benefits & Features of Backpacking Saws
Camping handsaws are ideal for chopping up wood for campfires and shelters at more precise angles. In addition to these common bushwork tasks, campers could use their saw to fell small trees, cut off tree limbs, and clear away any fallen trees on their path. Plus, camping saws are every gardener's best friend thanks to their ease of use when pruning.
Further Backpacking & Camping Reading
Three Main Types Of Saws
The three major saw designs in the camping world are bow saws, folding saws, and pocket chainsaws. Out of these three, the C-shaped bow saw is by far the strongest, but it's also the heaviest and hardest to pack. By contrast, the folding and pocket chainsaws are easier to pack, but often less stable, than a bow saw.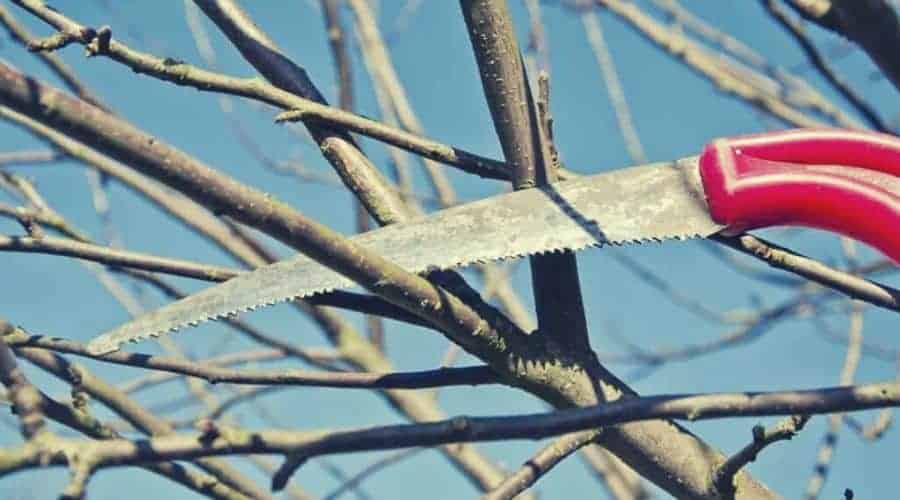 Advantages Of Folding Saws
Campers usually opt for pocket chainsaws or folding camp saws because they are more convenient to carry around and work with. Folding saws are especially useful for cutting up branches at weird angles, completing quick bushwork chores, and pruning.
All folding saws are designed to be compact and to safely fit inside your pocket when not in use. Most of these saws have a locking system or attached cord so you won't have to worry about the blade accidentally opening up.
Uses Of Pocket Chainsaws
Like folding saws, pocket chainsaws were made to be a lightweight and convenient choice for campers on-the-go. While these hand-powered pocket chainsaws are usually lighter and sometimes stronger than folding saws, they are more difficult to use for pruning work or cutting down branches at awkward angles. Pocket chainsaws are long cords with sharp teeth attached to them, which makes them great for felling small trees.
Why Every Hiker Needs A Good Folding Saw
In our opinion, folding saws are the best option for hikers as they marry lightweight with the required functionality to handle their primary tasks. Not only do these saws tend to be the safest and most convenient, they are often used by pro campers to quickly tackle a wide variety of bushcraft tasks. A strong and versatile folding saw can easily become a lifelong camping companion.
What's A TPI?
A saw's "teeth" refers to the spikes on the front of the blade. In between each tooth there are tiny spaces known as a "gullets." The standard way manufacturers measure the number of teeth on a blade is by the inch and is often listed as "teeth per inch" (TPI).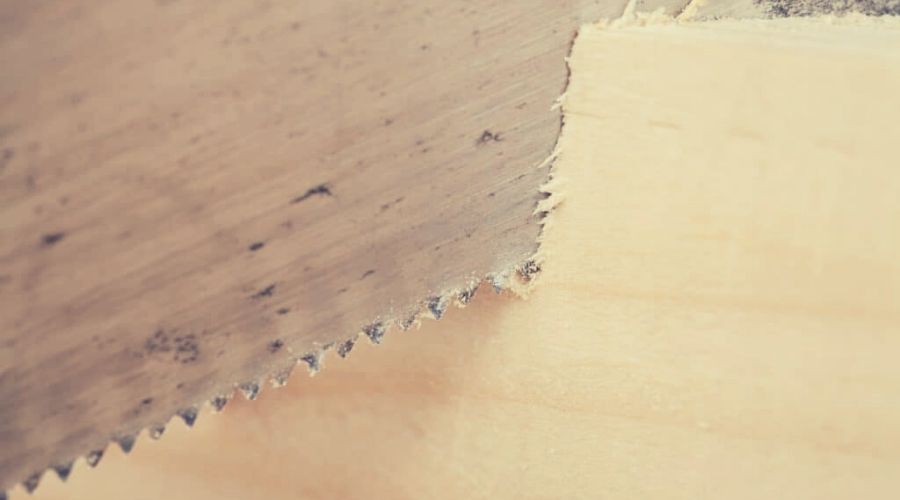 Blades with a higher TPI count tend to produce a smoother cut. However, since there are less gullets in high TPI saws, these blades won't cut through wood as fast as lower TPI saws. This is because the gullets are larger on low TPI saws, which allows each tooth to penetrate deeper into the wood. Of course, since there's such a great amount of space between the teeth in low TPI saws, the cut you get in the end will be rather coarse.
Saws that have larger teeth are usually better at cutting down soft trees at a faster rate. By contrast, blades with a medium amount of teeth are favored for people who do a lot of bushcraft activities and deal with more hardwood trees.
Professional woodworkers often prefer high TPI saws because of the smooth finish they give off. As a hiker, you don't need to prioritize high TPI counts unless you find working with a high TPI saw more comfortable. Not only will higher TPI saws slow you down, they also have a greater tendency to burn wood if you don't know how to use them correctly.
Curved Versus Straight Edge Blades
Another thing to consider when looking into saw blades is whether they are curved or straight edge. Hikers who are planning on dealing with a ton of thick logs on their journey would probably be better suited for a sturdy straight edge saw. On the other hand, if you're more interested in pruning work on thin branches, then you should pick up a curved saw. Typically, curved saws are better choices for beginners due to their ergonomic design.
Keep Your Saw Blade Clean And Dry
If you're going to buy a camping saw, then you need to get into the habit of regularly cleaning it. Dull and dirty blades not only cut worse than clean blades, they can also more easily burn wood and are more likely to cause accidents.
To get a better cut and improve your safety in the wild, it's imperative to use some kind of oil to prevent your blade from rusting. A few of the more common products used for this purpose include WD-40 and gun oil.
If you're using a saw with a wooden handle, you're more likely to have to contend with rusting where the blade meets the handle. Whenever you see rust accumulating in this area, it's a good idea to take off the handle and clean it out with sandpaper or steel wool. For maintenance, it's a great idea to boil some linseed oil and spread it all over your handle to prevent dirt from accumulating.
Sharpening Saw Blades
In addition to cleaning, it's important to sharpen saw blades from time to time. First, find a place where you can easily see your saw blade and clean it off thoroughly. Once you're ready, take out a triangular file that fits your saw's blade. It's best to start near the handle as you begin to stroke each of the teeth with your file.
While filing the blade's teeth, ensure they are all approximately the same length and have the same amount of spaces between them. It's also important to inspect whether or not any of your teeth are bent while sharpening your blade. Bent and uneven teeth can greatly diminish your blade's strength.
Safety First
No matter what skill level you're at, you should never neglect basic safety when using a saw.
Always be careful where you place your hands when sawing. A firm grip on the branch is a good idea, but keep that hand at least a foot or more away from the working saw blade.
Before you leave for the wilderness, take a good look at your saw's blade. If anything seems out of place such as bent teeth, rust or a wonky handle, then make sure to get it fixed or replaced rather than risk using it on the trail.
No matter how much preparation we put into our saw safety, sometimes the unexpected happens. In the case of an injury out in the wild, be sure you're prepared with a outdoor first aid kit in your travel pack.
Ethics of Sawing: Leave No Trace
Before we get into the saw reviews, it's important to mention the "Leave No Trace" campaign that was created by organizations like the Pacific Crest Trail Association.
All seven of the "Leave no Trace" guidelines were designed to preserve the wonders of the backcountry for future generations by encouraging modern backpackers to be more eco-conscious.
For the purpose of this article, the most important principle to consider is #5: "Minimize campfire impacts." The founders of "Leave No Trace" encourage campers to break off dead wood by hand if at all possible to reduce your impact on the wild. They also encourage campers to use all the fuel on their campfire until the wood turns to ash before adding any more.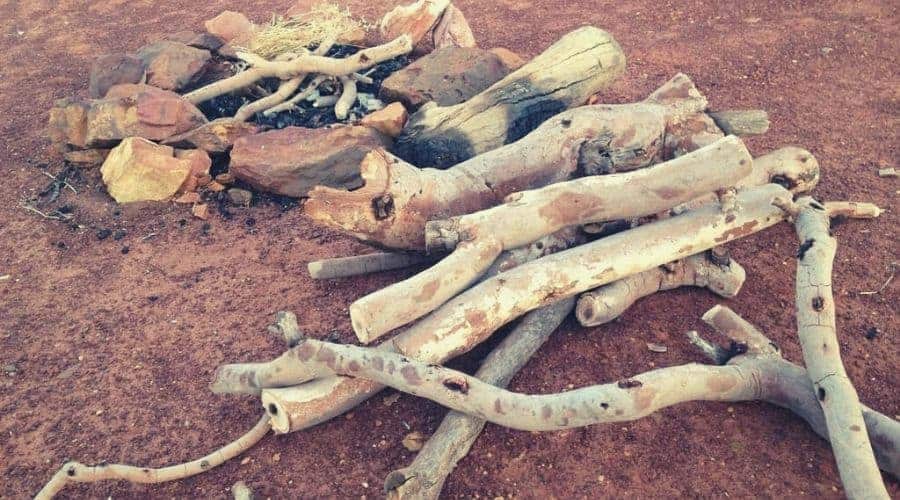 Bottom line, just remember while sawing that you're having a big impact on the environment. Plan well in advance before going on a hike and try to only take what you need from Mother Nature.
Best Backpacking Saws: The Results
Bahco 396-LAP Laplander Folding Saw
Sale
Bahco 396-LAP Laplander Folding Saw, 7-1/2 -Inch Blade, 7 TPI
General purpose folding saw with an 7-1/2 -inch blade, 7 teeth per inch, for…
XT Toothing, 7 TPI. Blade is specially coated for rust protection and low…
Two-component plastic handle for perfect grip, with leather strap.
Specially designed for wildlife enthusiasts, hunters, and campers
Equipped with safety lock for both lock-in and lock-out
The Bahco 396-LAP Laplander is an easy to pack folding saw designed and manufactured in Sweden. This saw has a 7 ½-inch straight edge blade with a protective black coating. In total, this saw measures 9 inches. Regarding weight, you'll only add about 14 ounces to your travel sack with one Bahco 396-LAP.
The Bahco 396-LAP's blade has a TPI of 7, which makes it quite aggressive against a wide variety of surfaces. Although these teeth are rather small, you can use them to cut both forwards and backwards. This feature will dramatically cut down the amount of time you spend cutting logs at your campsite.
If you're only looking for convenient limb cutting, however, you might want to search for another saw with a slightly curved blade. The Bahco 396-LAP's straight edge blade and one angle locking position make it more difficult for tasks like pruning.
One of the nicest features of the 396-LAP Laplander is that it has a button on the side you can use to lock the blade into position. Not only does this increase the saw's stability while sawing, but this button also keeps you safe by securely locking the blade in its closed position.
All in all, the 396-LAP Laplander is a very convenient and safe folding saw for both beginners and pros. Campers who purchase this saw, however, need to be willing to learn how to use a straight edge blade correctly. In our view the best camping saw on our list.
PROs

7 TPI blade cuts both forward and back.
One of the longer folding saw blades at 7 ½ inches.
Push button lock superb for safety and stability.
Made in Sweden.

CONs

Straight edge blade not great pruning work.
At 14 ounces, this is one of the heavier saws on our list.
Smaller teeth not as aggressive as other folding saws.
Silky Folding Landscaping Hand Saw POCKETBOY 130
Silky Professional Series PocketBoy Curved Blade Folding Saw 130mm Large Teeth (726-13)
The curved blade coupled with pull-cut technology results in the fastest cutting…
5-inch (130mm) Blade length, 6.8 teeth per inch teeth configuration, taper…
Impulse Hardening: The teeth of the blade are heated instantly and hardened and…
Each PocketBoy comes with a hard plastic belt case. Product applications include…
WARNING: Beware of thinner, non-Professional blades that are made for the…
The 130 in this Silky Pocketboy Saw's name refers to the 130mm of cutting surface you'll get with the saw's taper-ground chrome-plated blade. For those who aren't familiar with the metric system, 130mm translates to roughly 5.1 inches. Speaking of the blade, the company Silky Saws makes all of its Pocketboy 130 folding saws using Japanese SK4 high carbon steel.
Each Pocketboy 130 has a TPI of 8.5, which helps it produce a very smooth cut. All of the teeth are pulse hardened to increase their durability and cutting power.
There are two locking mechanisms on the Pocketboy 130 to help you saw at different angles. You could either lock the blade straight or lock it slightly tilted upwards. Locking the blade tilted up is helpful if you're sawing closer to the ground because it helps prevent injury to your knuckles.
Without the locking mechanism, however, Pocketboy 130's handle does a good job protecting your hands. Each Pocketboy 130 handle has a rubber grip with an ergonomic palm swell at the bottom.
If the Pocketboy 130's design doesn't meet your expectations, Silky offers a wide variety of other sizes in the Pocketboy line. There are Silky blades that go as long as 6.7 inches and TPIs that range between 6.8 and 16.9.
As for weight, the Pocketboy 130 weighs 5.64 ounces out of its case and 7.7 ounces in the case. Even in the case, Pocketboy 130 is one of the lighter options on our list.
Campers who don't mind using a shorter and more aggressive sawing stroke will enjoy the Pocketboy 130's durability and strength out in the wild.
PROs

7.7 ounces in case.
Limited lifetime warranty.
You can lock the blade straight or with an upward edge.
Japanese made high carbon steel blade.

CONs

Short blade length at 5.5 inches.
Gerber Freescape Camp Saw
"Best Folding Saw "
Sale
It's hard to classify the Gerber Freescape Camp Saw because it has features of both a folding saw and bow saw. In it's closed position, the Freescape is locked in place in a thin one-foot rod that you have to open carefully into a bow saw shape. This design is particularly useful for campers who want to easily transport all the strength and comfort advantages of a bow saw to their campsite.
The full dimensions of this survival saw when it's unlocked are 14.7 x 6.6 x 1.1 inches and it accepts any 12-inch blade. As for weight, the Gerber Freescape Camp Saw will only add 1.1 pounds to your camp sack. Designers made it possible to use 4 pivot points with this saw to increase user comfort.
The Gerber Freescape takes a bit of time to learn how to safely pull out and attach. The Freescape isn't as safe as traditional folding saws to attach, especially because you need to put the 12-inch blade to a loop. It's highly recommended you wear gloves and slowly hook the blade into the loop to avoid accidentally cutting yourself. Since the blade points into a plastic coating when closed, however, you don't need to worry about it ripping your travel bag.
Major pros for the Freescape are that it's sturdy and will save you a ton of energy if you have to cut a lot of logs for your campsite. Unlike typical folding saws, the Freescape is designed to feel more like a traditional handsaw, which helps you better angle the saw while working. For those who think they will be working at an established campsite for long hours, the Freescape will serve you well.
The limitations of the Freescape are that it's uncomfortable to carry around, inconvenient to assemble on the fly, and not flexible in awkward areas. You won't be able to carry the Freescape around comfortably in the wild or use it for pruning work.
The Freescape is designed for serious campers who plan on using their saws a great deal in the wild. You shouldn't pick up the Freescape if you're a novice or only need a saw for lighter tasks. The best survival saw.
PROs

Will save you energy if you're working on standard sawing at a campsite.
Feels more stable than traditional folding saws.
Four pivot points for increased comfort.
Rubberized handle for better grip.

CONs

Inconvenient and unsafe to pull out and assemble quickly.
Difficult and awkward to carry in your pocket.
1.1 pounds.
Not great for pruning work.
Corona Razor Tooth Folding Saw
Best Overall
Corona RS 7041 Razor Tooth Folding Saw, 7-Inch Blade , Red
7" blade Ideal for cutting up to 3" diameter branches
Ergonomically designed co-molded handle covers blade in folded position; with…
Easy to latch blade lock prevents injury
Blade made of High Carbon Japanese SK5 steel with exceptional hardness and…
Blades with up to 6 teeth per inch adds greater opportunities to cut wood limbs…
Corona's folding saw weighs about 12 ounces and has a blade that measures 7 inches. If you don't want a saw that long, Corona also manufactures saws in the 8 and 10-inch ranges.
The blade on this saw is curved and made out of high carbon steel. This combination of a curved design and the incredibly tough high carbon steel help the blade's teeth dig deeper on each pull stroke. While this blade's design is ideal for pruning work, it will also serve you well for cutting down larger logs in the wild.
To protect this blade against wear-and-tear, manufacturers heat treated the blade and sealed it with a chrome finish. All of the teeth on the Corona Folding Saw have also been triple-ground and impulse-hardened to help them withstand even the toughest woods.
As for the grip, it's designed with a plastic injection-molded non-slip black cover as well as a hand stop for safety. Speaking of safety, there's a lock button on the handle to hold the blade in place whether it's in use or closed.
One negative about the Corona Folding Saw's design is that the teeth only cut on every pull stroke. Some campers prefer their blade's teeth to work both on the push and pull strokes to save time. However, since the Corona is made with such high-quality steel, you most likely won't notice a difference in strength when you're using this folding saw.
The Corona Folding Saw is a great saw for beginners and advanced hunters to have thanks to its portable lightweight design, curved blade, and powerful high carbon steel. The bottom line? This is the best backpacking saw out there by a country mile!
PROs

Strong high carbon steel used to make the blade.
Curved blade design ideal for pruning work.
12 ounces.
Three blade lengths available.

CONs

The blade's teeth only dig into wood on pull stroke.
Corona's larger teeth take some getting used to.
Nordic Pocket Chainsaw
Best Value Saw
Nordic Pocket Chainsaw is designed with one steel chainsaw blade that users attach to two webbed handles. This chain measures 36 inches when extended, but it can be stored in a pack of no more than 5 inches. As for weight, the Pocket Chainsaw will only add 6 ounces to your travel pack.
Since it's 32 inches long, you'll be able to stand a good distance away from whatever tree of log you're working on. This makes working with the Sportsman Pocket Chainsaw a good option for people who are most concerned about safety.
There are two links between each of the Sportsman Pocket Chainsaw's heat-treated steel teeth. While the teeth cut bi-directionally, you might experience a bit of unintentional binding when using the Sportsman on harder pieces of wood.
People who purchase a Sportsman Pocket Chainsaw get a convenient travel pouch they can loop around their belt. You'll also get a small fire starter you can stuff into the pouch with your chainsaw.
Manufacturers recommend using a 5 x 32 inch chainsaw file for sharpening. Unfortunately, a sharpening file is not included with this saw.
Beginning campers can't go wrong with the Sportsman Pocket Chainsaw. This lightweight, affordable, and powerful chainsaw is safe, affordable, and extremely easy to carry around on a camping trip. Our top tip for best pocket chainsaw.
PROs

Extremely light at only 6 ounces.
5 inch packing size.
Customers get a lifetime warranty.
Measures 36 inches when extended.

CONs

Tooth on every third link increases chances of unintentional binding.
Not as flexible or strong as a folding saw.
Best Value Saw
Nordic Pocket Chainsaw
Anyone looking for a great value play in the camping saw world should take a peek at Sportsman Pocket Chainsaw. At only 6 ounces, this is one of the lightest and most compact camping saws you'll ever find. When you take it out of its 5-inch packing case, this bushcraft saw measures an impressive 36 inches. This long length along with the Sportsman's heat-pressed blades make it a lot easier for you to fell trees from a safe distance.
Another selling point for the Sportsman Pocket Chainsaw is that you'll get a handy fire starter with your purchase. This tiny fire starter can easily be placed in the provided traveling case with your pocket chainsaw.
Hikers looking for an affordable pocket chainsaw that can take down trees and efficiently slice logs should test out the Sportsman Pocket Chainsaw.
Outdoors Gear Guides
If you enjoyed our review of the best camp saws, then check out our other outdoors gear guides: