When Theodore Roosevelt visited North Dakota in 1883, he was struck by the beauty of the landscape. The rugged and wild badlands inspired him to fight to preserve our natural lands and create our first national parks. To this day, ND is known for its unique landscapes and dramatic scenery.
Uncover the perfect way to experience the Peace Garden State with our camping guide. We'll cover 10 of the top campgrounds, their facilities and amenities, and give you the lowdown on what to do in the area.
1. Theodore Roosevelt National Park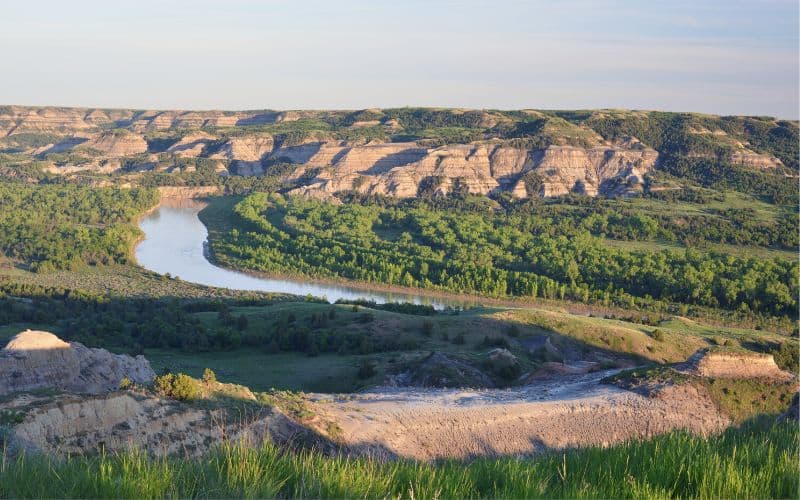 Imagine waking up to spectacular views of North Dakota's badlands, the 'painted' canyons, and striking rock formations. At Theodore Roosevelt National Park, you can. There are two established campgrounds within the park, Cottonwood and Juniper Campgrounds.
Between the two campgrounds, 126 sites can accommodate tent and RV campers, although there are no hookups. Half the sites are first-come, first-served, and half require a reservation. You must have a reservation to use the sites for bigger groups and people traveling with horses.
If you plan to backpack and camp out in the 70,446-acre national park, make sure you stop by one of the visitor centers and fill out a free backcountry permit.
No matter where you stay in the park, you'll have access to hundreds of miles of hiking trails and the chance to see wild horses, bison, deer, antelope, coyotes, and eagles. In other words, Theodore Roosevelt National Park is one of the greatest ways to experience North Dakota.
2. Turtle River State Park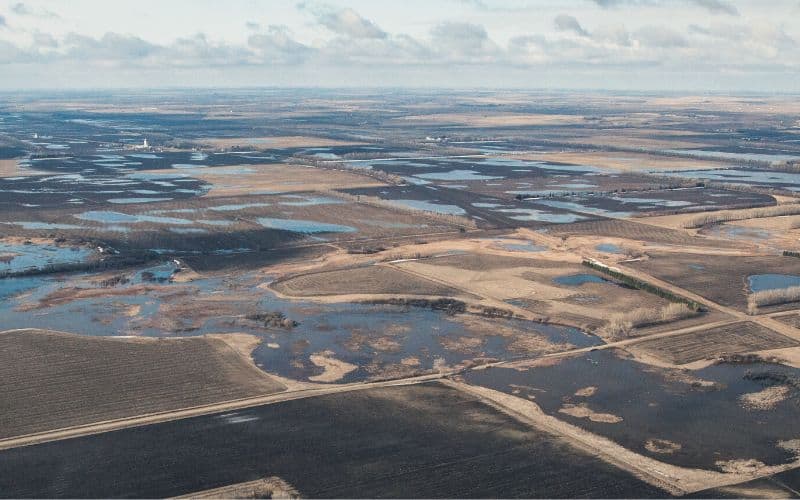 Turtle River State Park is only a half-hour drive from Grand Forks and provides year-round recreation opportunities, including hiking, mountain biking, cross-country skiing, and fishing. Enjoy shaded picnic areas and the peaceful sounds of the meandering Turtle River.
For overnight adventurers, Turtle River State Park has 94 campsites. There are 65 modern sites with water and electricity, 26 primitive sites, and 3 group sites. All campers can use the showers, flush toilets, and dump stations.
There is a sledding area and a warming hut for brave winter campers. For those who don't want to rough it out, the park also has a few cozy Woodland Cabins with private showers and air-conditioning.
Plan your camping trip around one of the park's many activities and events, like Halloween in July or Art in the Park, and enjoy true backcountry fun without driving too far.
3. North Park Campground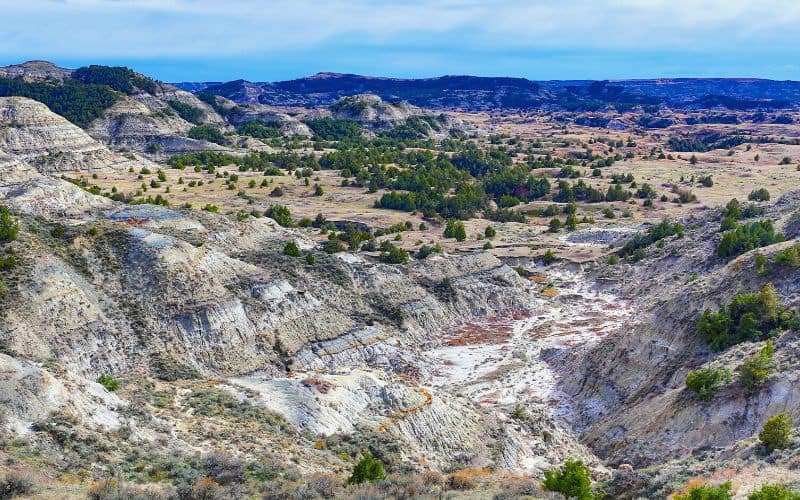 North Park Campground is the perfect place to park your RV or travel trailer after a long day on the road. The campground is tucked away from highway noise. There are a variety of spacious full-hookup, pull-thru sites, and a few spots for tent campers and adventure cyclists. Registered campers can use the laundry facilities and hot showers.
North Park Campground makes an ideal home base to explore the beauty of North Dakota. Within a couple of hours of the campground, you can visit the Camel Hump Lake and Cedar Lake Wildlife Management areas or go canoeing in the Patterson Lake Recreation Area.
The campground is forty minutes from Theodore National Park and twenty minutes from the Little Missouri National Grasslands and state park. The campground has nightly and weekly rates, so stay a while and enjoy!
4. Beaver Lake State Park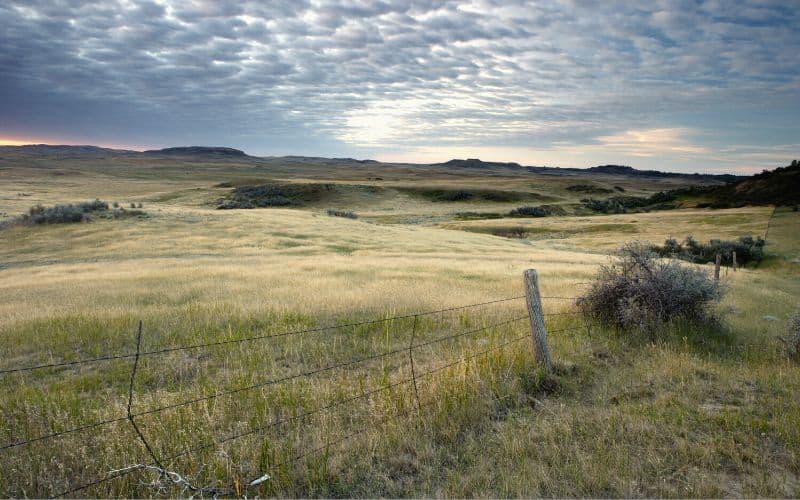 Relax with some waterfront camping in the heart of the American Prairielands. Camping at the park is convenient and easy, with 33 tent or RV camping sites.
The campground has both modern and primitive campsites that are well spaced out for a private experience. Three seasonal camping cabins can accommodate five people each. Campers have access to showers, flush toilets, and an RV dump station.
From your campsite, you can take a refreshing swim in the lake and dry out on a peaceful swimming beach. Or use the maintained boat ramp to get out on the water and do some fishing or just bask in the beauty of the day. A trail network is open to hikers and bikers and travels through wooded ravines, rolling plains, and past wildflowers and native grasses.
Campers at Beaver Lake State Park enjoy a quiet respite from the noise of everyday life.
5. Grahams Island State Park, Devils Lake
When you think of North Dakota, you probably don't think of island camping, but Grahams Island State Park in Devils Lake feels like an all-inclusive island resort destination.
The campground has almost two hundred sites for tents and RVs. There are full hook-ups, water and electricity, primitive sites, and four camping cabins. There's a dog park, horseshoe courts, a swimming area, and a playground, and also a gas pump, bait shop, and activity center.
And there is always something fun to do. Spend the day catching rainbow trout from the lake. (The campground has a fish cleaning station.) Go for a swim or check out the volleyball court. Hikers will be satisfied to walk miles of pristine lakeshore through ash and oak woodlands. Keep an eye out for waterfowl and other wildlife.
Pro-Tip: Grahams Island State Park is a popular area. (You'll see why.) Reserve your camp spot up to 95 days in advance.
6. Icelandic State Park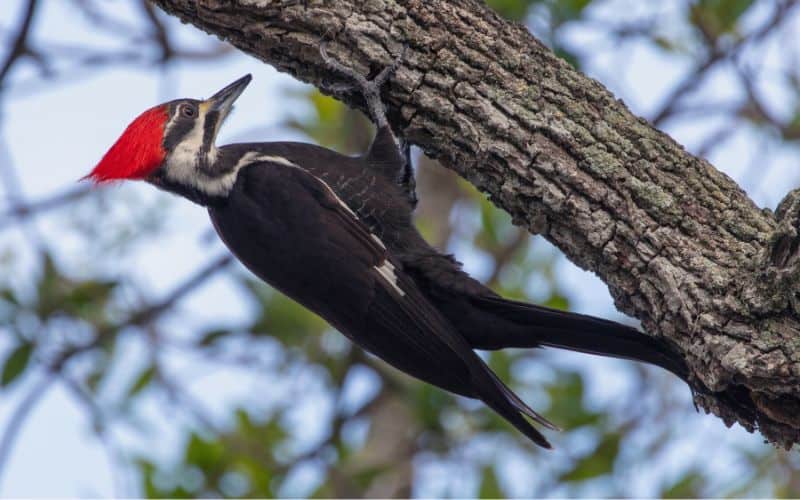 Get a sense of North Dakota's rich pioneer history at Icelandic State Park. The park houses several restored historic buildings like the Akra Community Hall and Hallson Church. The Pioneer Heritage Center features programs and exhibits about North Dakota's homesteaders.
The best way to experience the park is by camping there. Choose from primitive and modern campsites, group sites, or air-conditioned cabins. All sites and cabins are a short distance from hot showers and flush toilets.
The state park is also home to North Dakota's first nature preserve. From your campsite, use the 3.5-mile trail network to ramble through the sanctuary. Keep your eyes peeled for rare birds like the Pileated Woodpecker and Western Wood-Pewee.
If hiking isn't for you, you can rent canoes, kayaks, and stand-up paddle boards and spend a day on the beautiful Lake Renwick. Whatever your preferred outdoor activity, Icelandic State Park is sure to have something for you.
7. Lake Metigoshe State Park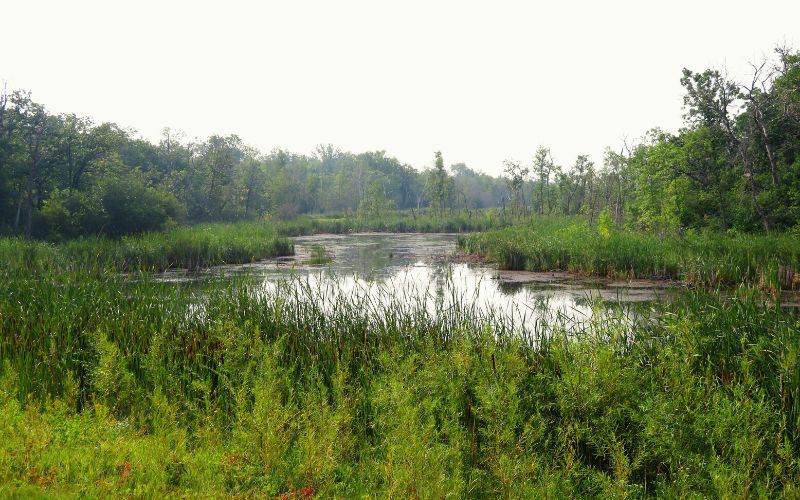 Metigoshe is an Ojibwe word meaning "clearwater lake of scrub oaks." You'll have breathtaking views of the "clearwater " from your campsite, which is perfect for swimming, fishing, and canoeing.
The state park maintains 127 campsites and lodges, cabins, and yurts. For campers in primitive sites, there are toilets and showers. Additional park amenities include two playgrounds, four fishing docks, and a boat ramp. Canoe and kayak rentals are available, as well as a swim beach.
If you prefer land-based activities, the park has 12 miles of hiking trails. Wander through the beautiful habitat to see a wide variety of animals and birds not seen in other parts of the state. You can get a plant and bird checklist from the park office and keep track of how many you can spot.
The Outdoor Learning Center provides education for people of all ages. Upcoming events include an outdoor skills improvement class and a fishing rod-building workshop.
8. General Sibley Park & Campground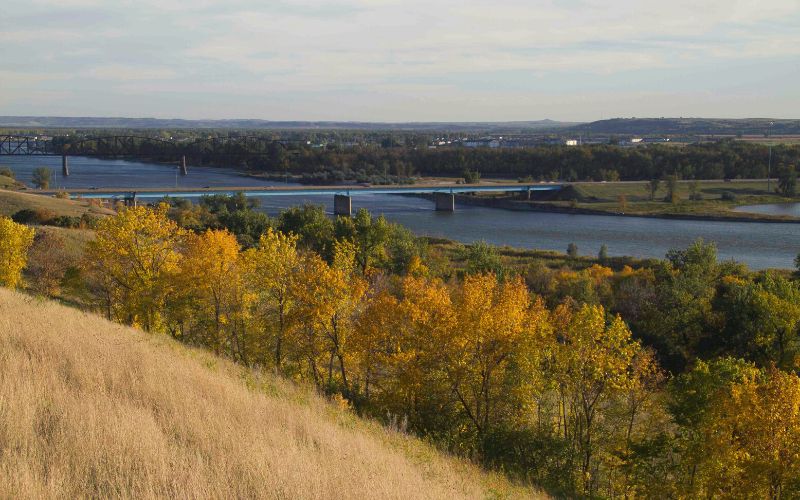 Did you know you can go on a great camping trip in the city? General Sibley Park and Campground are located just 10 minutes from downtown Bismarck. The park includes full-hook-up RV sites and a tent camping area, and there is never a shortage of things to do.
You don't even have to leave the park to enjoy an 18-hole disc golf course, playground, amphitheater, and historical and interpretive walking paths. Bring the whole family and join one of the park's many events like Family Storytime, yoga, and movie nights.
If you venture out, you will find lots more to do. You can visit the Bismarck Heritage Center, the state Capitol, or the Dakota Zoo. All this and more are accessible from the General Sibley Campground.
9. Sheyenne National Grassland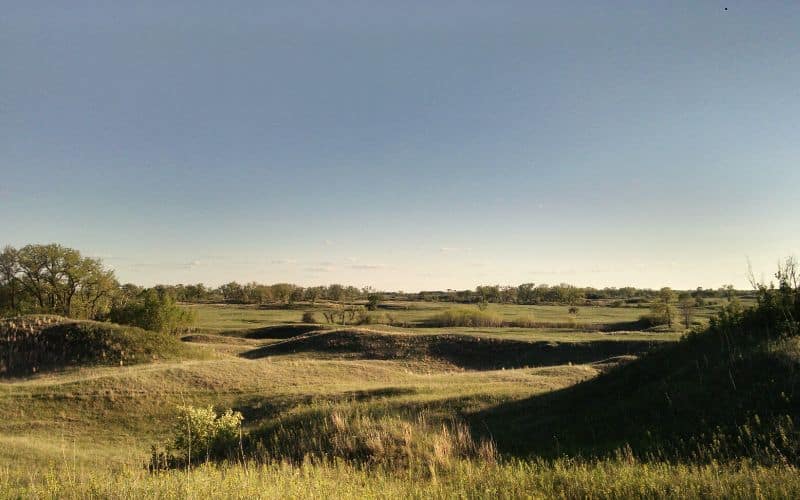 Sheyenne National Grassland only has primitive campsites, but what it lacks in amenities, it makes up for in one-of-a-kind scenery. Located in southeastern ND, the Sheyenne National Grasslands have some of the last tallgrass prairies in North Dakota. The grass can reach heights of three to eight feet and are home to prairie dogs, grouse, and Coopers Hawks, to name a few.
Explore the towering grasses, captivating valleys, tranquil rivers, and rolling sand dunes from the Hankinson Hill Campground. There are 15 sites, some shaded, some out in the open. If you end up without shade, don't worry, the night sky is incredible.
10. Little Missouri State Park
Little Missouri State Park is located in the western half of North Dakota and offers visitors awe-inspiring views of the state's most rugged landscape. The Little Missouri River cuts a dramatic path through the majestic plateaus and buttes of the Badlands under an ever-changing sky. Long story short, you don't want to miss out on this state park!
Campers can choose from 35 camp spots, most of which have electricity, although there are also primitive sites. The park caters to horseback riders with eighty-one corrals and a round pen. For human campers, there are vault toilets and pay-to-use showers.
From your campsite, it's a short walk to quiet picnic areas and over 45 miles of picturesque hiking trails. Remember, the trails are open to horseback riders – give them the right of way and watch your step.
Best Camping in North Dakota: Happy Camping!
North Dakota is full of wild and beautiful landscapes and scenery. From the famous Badlands to its many lakes and rivers, the Peace Garden State inspires visitors from across the globe.
We hope our guide to the best camping in North Dakota has inspired you to hit the great outdoors and see for yourself. If you enjoyed this article, let us know in the comments, and don't forget to share with a friend!