The question of whether to plump for a bivy bag or go for a tent is one that's sure to have crossed the mind of any lightweight adventurer.
Both bivvies and one-person tents can allow you to shed plenty of ounces from your pack weight. However, both options bring different things to the table. The decision over which is best for you will come down to your priorities – Livability? Packability? Waterproofing? Pitch time? – and how you plan on using your shelter.
To help you make this decision, we look at the pros and cons of using either option for your backpacking adventures.
Key Takeaways
Tent for livability –Tents provide more shelter, space, and comfort
Bivvies for packability – Bivy sacks are more lightweight and packable than tents
Wet-weather performance – Most bivy sacks and one-person tents are waterproof
Choosing a Bivy Bag or a one-person tent
First Things First: What Is a Bivy Bag?
Bivvy bags (also "bivy bags", "bivy sack", "bivouac sack" or "bivi"), are waterproof liners intended to keep your sleeping bag dry. A bivvy sack is made from durable, waterproof nylon and slips over your sleeping bag to provide protection from the elements. They are lightweight, compact, and have a very minimalistic design.
Who Uses Bivy Sacks?
The traditional bivy sack was used by early mountaineers and rock climbers to provide a lightweight emergency shelter. They needed something that was fully waterproof, would fit on small rock ledges, and ultimately offered the lightest weather protection.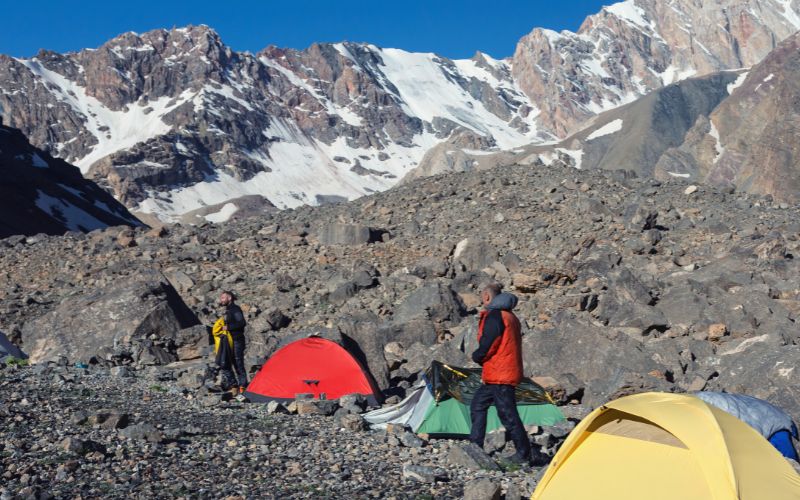 Although their bivvy bags were waterproof, they weren't breathable. Moisture and condensation build-up leads to wet sleeping bags, wet clothes, and so on.
However, things have changed. With the rise of lightweight backpacking, bivy sacks are more popular. They are used by bikepackers, thru-hikers, mountaineers, big-wall rock climbers, those looking to camp in snow caves, and ounce-counting backpackers.
Why Choose a Bivi Bag Instead of a Tent?
Generally, bivvy bags are lighter, smaller, and easier to carry than tents. If you're a bikepacker or an extreme minimalist and still want a comfortable night and robust weather protection, a bivi is the way to go.
Rather than being built entirely from nylon, the contemporary bivi is built using two layers. The bottom layer is designed to prevent any water from seeping up into your bag. It is therefore made from durable nylon, similar to tents.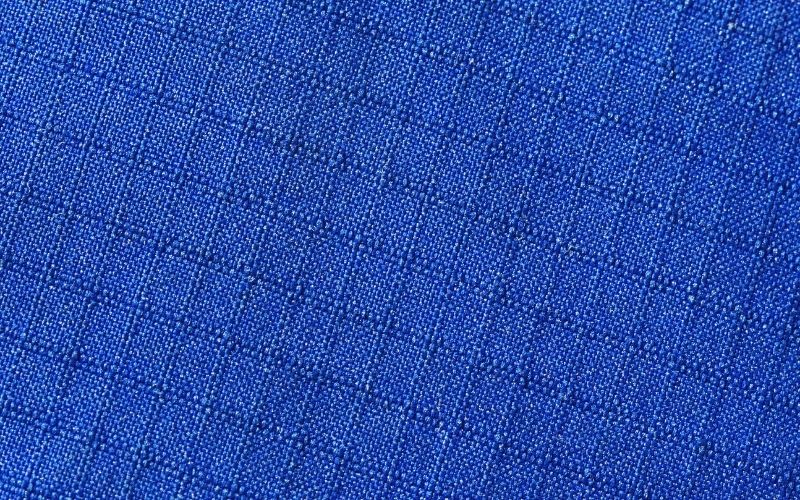 The top layer can be made from Gore-Tex to offer maximum waterproofness and breathability (consider this if you're from the United Kingdom or the Pacific Northwest!). Though more durable, these are heavier and more expensive.
Alternatively, the top layer can be made with a ripstop nylon fabric and is treated with a waterproof coating. This type of bivy sack makes for a lighter and cheaper option, but it may not always withstand heavy rain.
When it comes to stealth camping, a bivy bag is the best option. They take seconds to set up and their small footprint means they fit anywhere. Campsite possibilities are nearly endless. A small hill can be enough to hide you from people. Moreover, while they are sold in various colors, the most popular green ones make bivvies hard to see.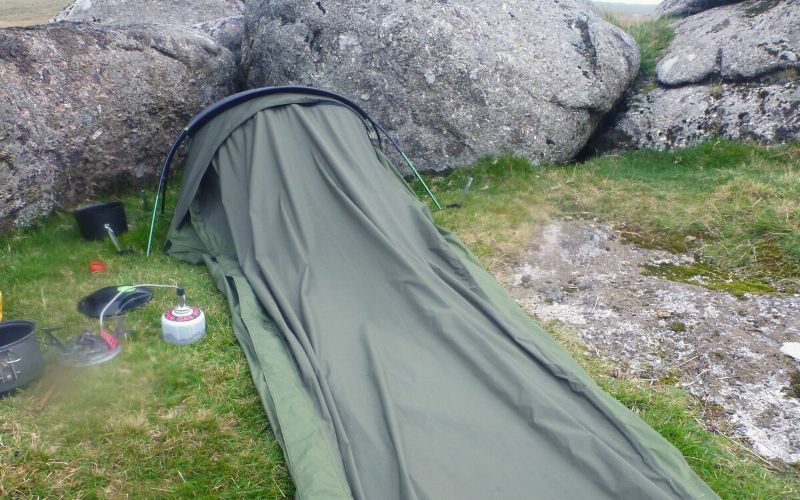 Since a bivi bag provides a very snug fit, it can add up to ten degrees of warmth to your sleeping bag.
There are two types of bivvy bags.
The first is really just a 'sack' that you slip into. The most basic of these sacks features a drawcord to cinch up the area near your head, while more expensive and versatile models will have a zipper-fastened mosquito net and a rain flap to keep you fully dry.
Our favorite sack-style bivi is the Sierra Designs Backcountry Bivy. This sack weighs just 13.6 ounces, performs well in all weather conditions, and boasts the kind of high-quality construction we've come to expect from the Sierra Designs over the years.
The second type of bivi features one or two poles, but is still more compact and lightweight than a one-person tent. Assembled near the top of your bivvy bag, they are designed to elevate the bag from your face. They offer extra head space which tapers down at the waist – crucial if you don't like confined spaces. Unlike a one-person tent, however, you can't sit up in them.
Our favorite bivi with poles is the Outdoor Research Helium. This sack is fully waterproof, comes with an integrated bug net, and is far more spacious than its peers, yet weighs just 16.3 ounces.
Note: The poles are far smaller and more lightweight than those used for tents, and the bivvy bag can still be slept in without using them.
Bivy Vs Tent: A Head-to-Head Comparison
Weight & Packability
Simply put, if you're looking to save weight and don't have much gear, bivy sacks are your best option. Not including an additional tarp (if your bivy sack is not waterproof or you want extra protection), the weight of bivi bags ranges from 4 ounces to 2 pounds. The average is 1 pound, which is still lighter than the lightest tents.
Bivies add very little weight and space to your total pack, too. Models without poles can pack up to half a liter (think about your favorite Nalgene and cut that in half). Even bivi bags that come with a pole can be packed down tiny.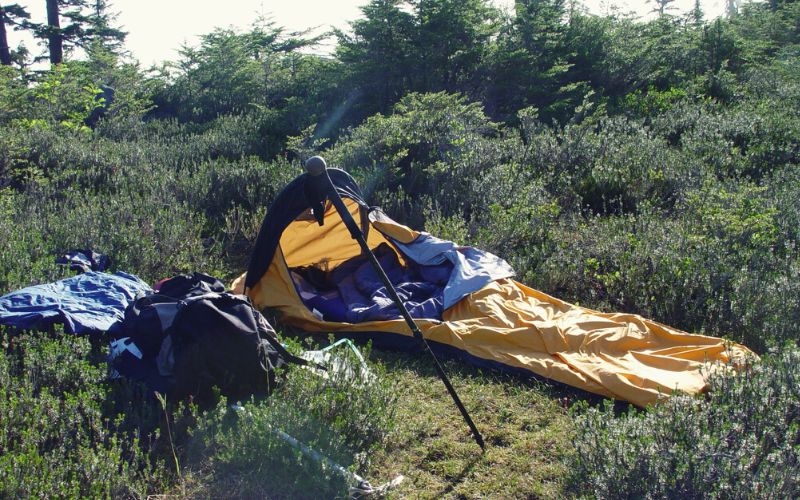 Livability
With your mat and sleeping bag inside the bivi, things get really tight. Depending on the size and construction of your bivi (poles or no poles), it might be hard to fit gear, hiking shoes, and your backpack inside.
Tents offer more space to do anything: sit up, change, cook, organize your backpack, play games, roll around… anything.
Bivi bags may hardly take any time to set up and will help you squeeze into those narrow backcountry spaces, but a small tent will provide much more comfort for the weight penalty. If you're traveling for a few days, this is especially true.
Another common problem with bivi bags is that they condensate much more than tents. Depending on the outside temperature, the way you sleep, and the material of the bivi itself, you are likely to experience condensation to a certain degree.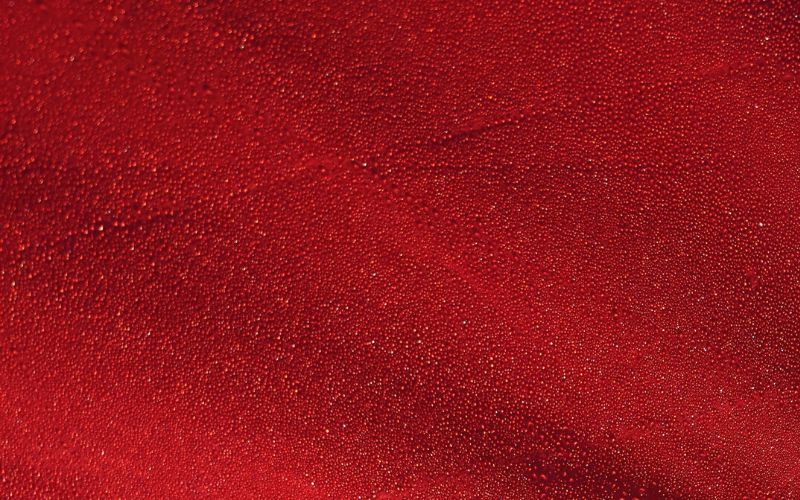 Since your sleeping bag touches the inside of the bivi it is more likely to get wet. If you're on a multi-day trek and have no opportunity to dry your sleeping bag, this is a nightmare and can potentially be dangerous.
It's hard to set up a 'home away from home' without establishing any walls. A bivi experience comes with the drawback of having no privacy. Other than sleeping, everything you do is exposed to the elements and those around you. Setting up a little nook is special. And, when it's raining outside, a tent's extra space is perfect, especially when shared with friends.
What about the elements? Well, a tent provides better protection from rain and bugs. Tent material is often more water resistant than bivvy nylon. Most tents also come with a vestibule, which is a great way to keep wet gear out of your tent.
When it comes to bugs, if you don't have a bivy sack with a mosquito net, you're exposed to them all night. If you're in insect territory, you're in for an itchy war, rather than sleep.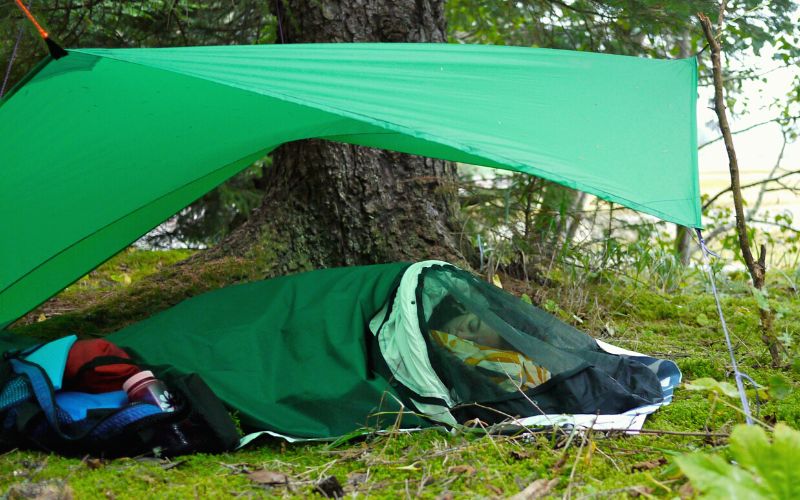 Features
Tents often have far more features than bivvies do. They have at least one vestibule to store wet gear, a small internal roof to store small items you need access to, and additional pockets along the interior wall . . .all of which adds convenience.
Although there are new design innovations, bivi sacks have always been as minimal a sleeping shelter as one could imagine. When looking for a bivi, however, there are a few features to consider.
Full-length zippers along the side make getting in and out of the bivi easier, which has long been a make or break for bivi users. The awkward wriggling to get in and out of a top-access bivvy bag is a nightmare. Additionally, since it also gets warmer in a bivi due to body heat being trapped within the nylon-coated sack, opening these zippers allows you to control the airflow.
As mentioned above, a bivi with one or two small poles allows you to have more space for your head and curb claustrophobia. A mosquito net is another handy feature that gives you the option of opening the hood to boost airflow without having to worry about bugs. Needless to say, this feature is a game-changer on warm nights.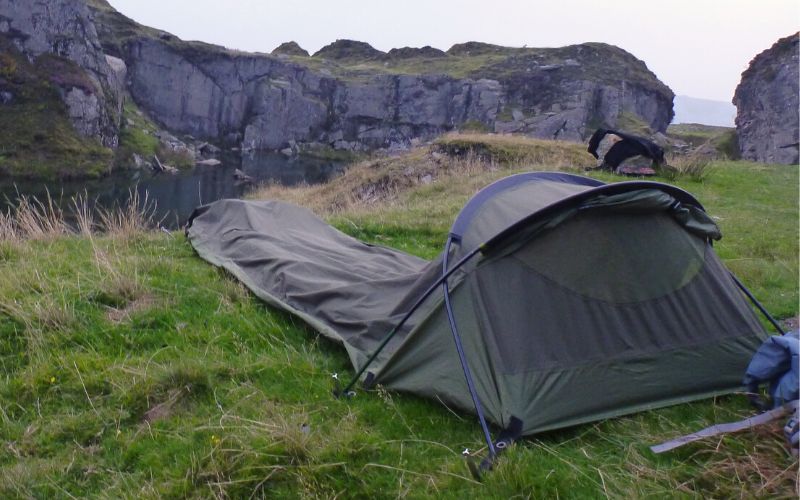 One clear advantage of bivy camping is that being easier to pack and taking up less room, it can easily be brought onto planes. Tent poles often have to be checked, and for many, this is the only thing they have to check. If you hate waiting at baggage claim and want to get into the hills as fast as possible, a bivvy is the way to go – even if you do need a tarp!
Cost
If we're looking for a tent that is similar in weight, size, and packability to a bivvy sack, then the price will be at least twice as much. The price gap between tents and bivvy sacks is slowly getting smaller, granted, but bivvy sacks are still much cheaper.
The Verdict
The choice of bivy vs tent largely comes down to circumstance and personal preference. If you're camping with a friend or a significant other and you want to set up a shared space, then a tent is the way to go. You'll have extra room, privacy, and more shelter.
However, if you're solo camping, want to save time setting up camp, aim to pack as light as possible, and love being closer to nature, then a bivvy will offer you a better overall experience!
There is no right or wrong. So long as you stay safe and dry, then you're bound to enjoy your time outside.
If you liked this article or know someone who is debating this important issue for their next camping adventure, then feel free to share! Drop a comment or question in the box below.