With the advent of ever-more-reliable GPS units and the rise of phone navigation apps, in recent years, the altimeter watch has seen its stock go steadily and seemingly irrevocably south.
While an altimeter is by no means something that can be relied upon as a stand-alone navigational tool, it is still a highly useful instrument to have in your hiking toolkit, particularly when used in combination with your topographic map and compass.
Below, we offer a short guide to help you understand where and when a barometric altimeter can be a hugely valuable resource and how to go about using one. Indeed, we recommend having several fallbacks when it comes to navigation, and there are some great GPS watch for hikers with an altimeter function, which can, in certain circumstances, be a lifesaver.
What is an Altimeter?
Very simply, an altimeter is a device that determines your altitude/elevation above sea level (Altimeter being derived from altitudo, the Latin for elevation).
Types of Altimeters
There are two forms of altimeter, barometric and GPS.
A barometric altimeter determines the atmospheric pressure of your current location and uses this to calculate your approximate location above sea level. This is based on a simple rule of nature – that atmospheric pressure decreases as altitude increases. This is the method used in ABC watches.
A second method uses GPS location to determine your elevation. Your attitude is pinpointed by multiple satellites in the same way it will plot your lateral location. GPS watches will either use GPS and/or barometric pressure to determine your elevation.
1. Learn the Basics
Altimeter watches and most other devices calculate altitude by using barometric pressure. While this means that they can be very accurate in most conditions (to within 10 feet, in some cases), it also means that fluctuations in barometric pressure caused by changing weather systems can interfere with readings.
To counter this issue, and the essential prerequisite to effective use of an altimeter, you should re-calibrate your ABC watch regularly when hitting the trails. In addition to resetting it to the correct altitude when setting off from the trailhead, you should also do so when reaching reliable spot elevations marked on your maps such as cols, saddles, peaks, ponds, summit, or pronounced turns in the trail if the reading given on your device is inaccurate.
2. Orientate by Altitude
When hiking in low visibility, after dark, or in featureless terrain (wide slopes, for example), finding your bearings can be tricky. Knowing your rough whereabouts, however (for example, which side of a mountain you're on, which spur, or which trail), knowing how high you are should allow you to pinpoint or at least narrow down your whereabouts.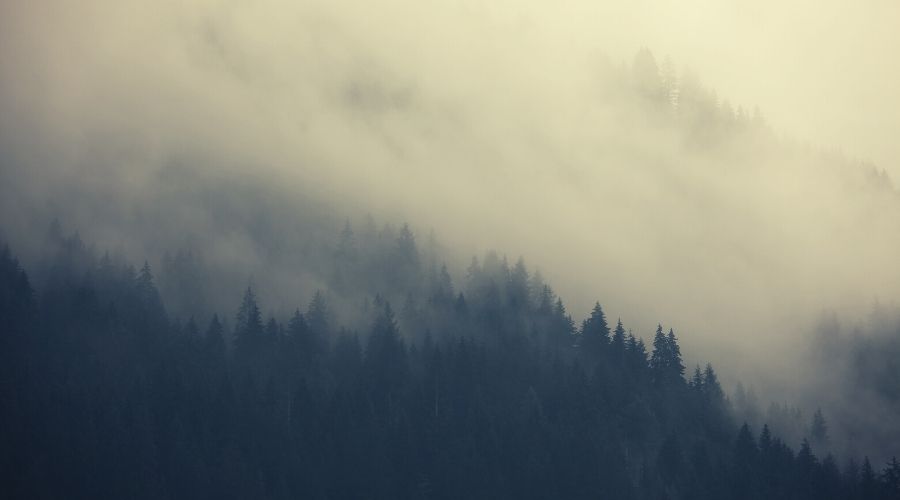 3. Calculate Trip Times by Your Ascent Rate
The ability to determine your rate of ascent can come in very handy for both pre-trip planning and time management out on the trail.
Concerning the latter, you might be on a summit push and have already decided upon, say, a 4 p.m. turnaround time to avoid descending in the dark. Should your rate of progress be too slow, then you can use the ascent rate taken from your altimeter to decide whether or not to turn back if you think proceeding will put you at risk of benightment. There are not many experiences more nerve-shredding than navigating by the stars down a steep mountain.
With regard to pre-trip planning, the ascent rates taken from previous trips will allow you to plot routes more accurately and avoid biting off more than you can chew in terms of overall ascent.
4. Find Trig Points in Ascent or Descent
When navigating in low visibility, having an altimeter can come in particularly handy for identifying "trig points"—that is, points on the trail or in the terrain at which you wish to deviate from your course.
If, for example, we know from our map that there is a deviation in the trail at 1,350 feet elevation but are unable to make out any of the topographical features on the map that might tell us we're at or near that juncture, by keeping an eye on our altimeter we will know when it is approaching, we should be keeping an eye out for it and, importantly, if or when we have already passed it.
Likewise, we might be descending a slope and know there is a sudden drop at a certain height below us that we need to detour around. In such circumstances, we can take a spot-height reading from our map (using contour lines) of a position somewhere safely above the drop, descent to that height, then change course to steer clear of the danger.
5. Use Contouring to Traverse
When hiking off-trail, in bad weather, and/or in low visibility, one of the most effective ways of navigating to safety is by using "contouring"—that is, using the contour lines on your map to traverse a slope along a safe, hazard-free bearing at a steady altitude until it is safe to ascend or descend.
Contouring without an altimeter is undoubtedly feasible. Still, anyone who has ever tried it will know that it is not the easiest of skills to master, with most of us tending to gravitate downwards on the slope (and then, most often, overcompensate by re-climbing the slope once we suspect we've done so). With an altimeter, this problem can be easily avoided by taking a quick check of your altitude every so often to ensure you remain on course.
Reaching the Summit
We hope you've enjoyed our article, and now have a better understanding of how pressure changes with elevation, and how altimeter watches or other devices can be a great accompaniment to your standard maps and compass. If you've got any stories or comments, we'd love to hear about them in the comments below.