Waterproof vs Water Resistant: What's the Difference?
Waterproof and water-resistant tend to be used interchangeably by most people, but there is an difference – find out what that is with our guide.
Looking to understand the difference between Waterproof & Water-Resistant?
You're in the right place! In this guide, we will be covering the following:
What is meant by waterproof
What is meant by water-resistant
How each are rated
When the backcountry boffins first started differentiating between water-resistant and waterproof a few decades ago, many of us suspected a trick or at least an over-fussy and finicky distinction that could, for most of us, be politely ignored.
In the interim, the boffins have been exonerated, and their fussiness revealed as symptomatic of the huge strides that have been taken in outerwear technologies in recent years. We slowly, and some of us with tails between legs (this writer included), realized that the distinction made was not only a valid one for scientific reasons but also one that was pivotal to getting our hands on the correct clothes to wear hiking.
To help you do the same, this article will bring you a short-and-sweet guide to the difference between water-resistant and waterproof garments.
Water-Resistant Clothing
Water-resistant fabrics do precisely as their name suggests, that is, resist water to lesser or greater degrees. Compared to waterproof varieties of garment, these products are less capable of preventing saturation from rainwater.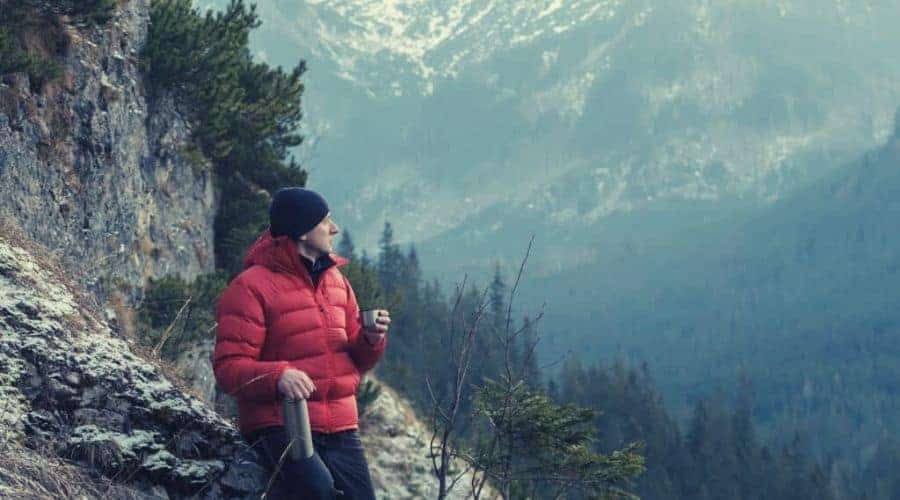 Unlike waterproof jackets, the ability of water-resistant varieties to repel moisture relies entirely on a durable waterproof repellent (DWR) coating that is applied to the outer fabric during production. This coating prevents water absorption by a process described in more detail in our guide to DWR waterproof coatings. In a few words, this coating (sometimes also referred to as a "lining") causes water to bead up on the garment's surface and run off before saturating the fabric.
Suitable for light rain showers
Generally less expensive
Don't have taped seams
Treated with a DWR finish but don't have a waterproof membrane
Ratings
DWR ratings are determined by the percentage of fabric with no water sticking to it following a simple spray test. For example, if the DWR rating is 80, then 80% of the fabric was water-free after the spray test. A second figure indicates the garment's performance in the same spray test after a number of washes. For example, a rating of 90/20 tells us that the fabric maintains a 90-point rating (being 90% water-free in the spray test) after 20 washes.
80 points/10 washes — The bare minimum for classification as DWR in most outerwear
80 points/20 washes — The typical DWR rating for most water-resistant garments
80 points/50+ — Exceptional water repellency, usually used in either very high-end waterproof products or garments which lack a waterproof membrane and rely only on DWR for water resistance
As you may have guessed after so many washes you will have to reapply a DWR coating with a DWR detergent such as Nikwax.
Waterproof Clothing
Waterproof garments usually combine a DWR coating on the outer fabric, fully taped seams, and a built-in membrane lining such as those described in our article on waterproof and breathable fabric (Gore-Tex, eVent, HyVent are a few of the most popular varieties).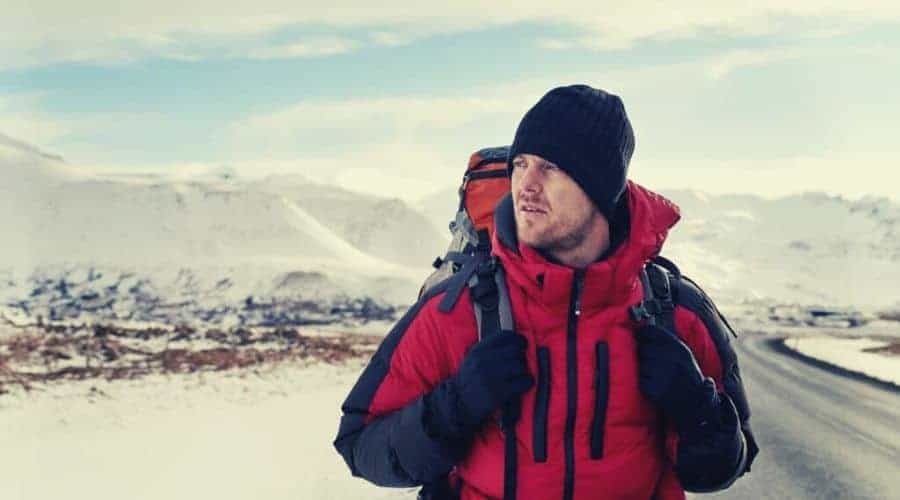 A membrane lining is an incredibly thin film or sheet of material with literally billions of microscopic holes which are too small for rainwater to penetrate but large enough for water vapor molecules (from sweat) to pass through in an outward direction. This membrane assists breathability and forms a second, more impermeable barrier after the DWR outer.
Suitable for heavier rain
Use a waterproof fabric membrane (such as Gore-Tex, eVent, or HyVent)
Outer layer treated with DWR (Durable Water Repellent) finish
Taped seams
Generally more expensive
Ratings
The waterproof capacity of any garment is quantified by hydrostatic head ratings, which are covered in more depth in our guide What is Hydrostatic Head?​ The legal minimum hydrostatic head rating for classification as a waterproof garment is 1,500mm, which we'll take as a starting point for the summary below.
1,500mm — 5,000mm = Can deal with only very light rain and, at that, not for sustained periods. Most commonly found in jackets intended for "casual", everyday use than in performance models.
10,000mm = Suitable for light rain showers but liable to leak at pressure points where the straps of your backpack are in contact with the jacket (the shoulders, back, and belt area). Jackets with this rating often focus more on breathability than on waterproofing, as exemplified by Polartec Neoshell.
20,000mm = Capable of dealing with heavy rain showers and seen by some manufacturers as the max waterproofing capacity required.
30,000mm = Garments with this rating provide solid waterproofing in even the heaviest downpours, but occasionally at a cost to breathability. This HH rating is used in jackets and rain pants for hiking in extreme conditions, such as eVent's DV Expedition models.