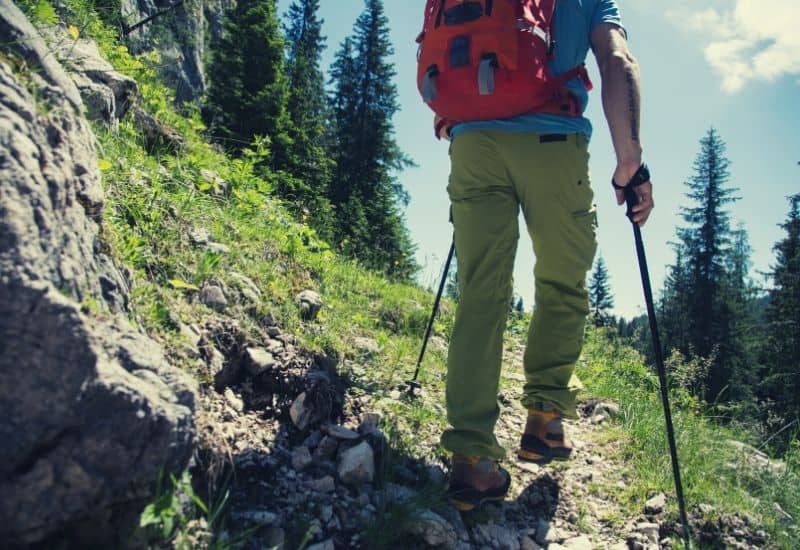 Related reading: If you didn't find what you were looking for and are willing to pay a little more for a quality pair of hiking pants then check out our main guide.
The 7 Top Affordable Hiking Pants
The Best Cheap Hiking Pants: How To Choose
Below, we've put together an overview of the most important things to look for as you shop for your next pair of affordable hiking pants.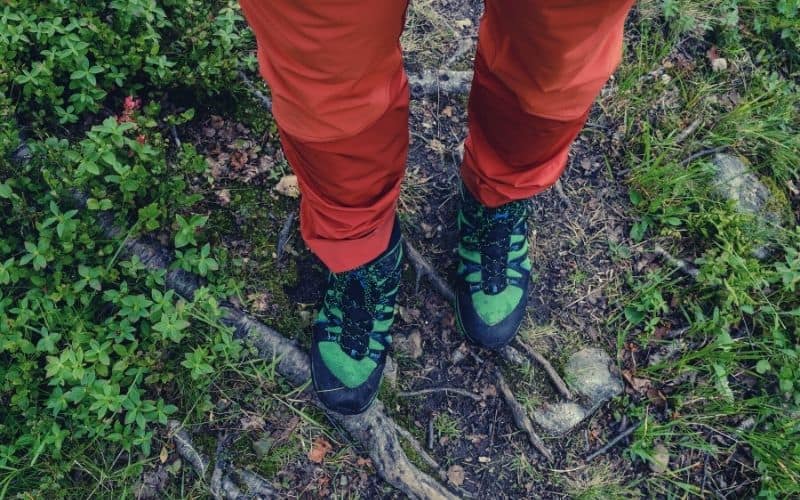 Price
If you're reading this article, chances are pretty high that the price of your hiking pants is a top concern. The good news is that it is possible to find affordable pants for trekking and outdoor adventure—if you know where to look.
As far as price goes, we should note that you often get what you pay for when it comes to outdoor clothing.
Does that mean you should spend your life's savings on your next pair of pants? Of course not. But, it does mean that you'll want to adjust your expectations appropriately as you shop.
In particular, budget-friendly hiking pants are usually made with cost-effective materials like nylon/elastane blends. There's nothing wrong with these materials, of course (more on them and their many features in a bit). But they won't provide the same amount of stretch and breathability you often find in higher-priced models with softshell materials.
Nevertheless, there's great value to be had in a set of cheap hiking trousers if you're okay with the fact that budget trousers lack some of the premium features found on pricier models.
Materials
As we've mentioned, the majority of affordable trekking trousers are made with a select number of different materials. The most popular materials include nylon, polyester, and spandex/elastane, and you'll find that most of the trousers on this list boast a blend of these materials.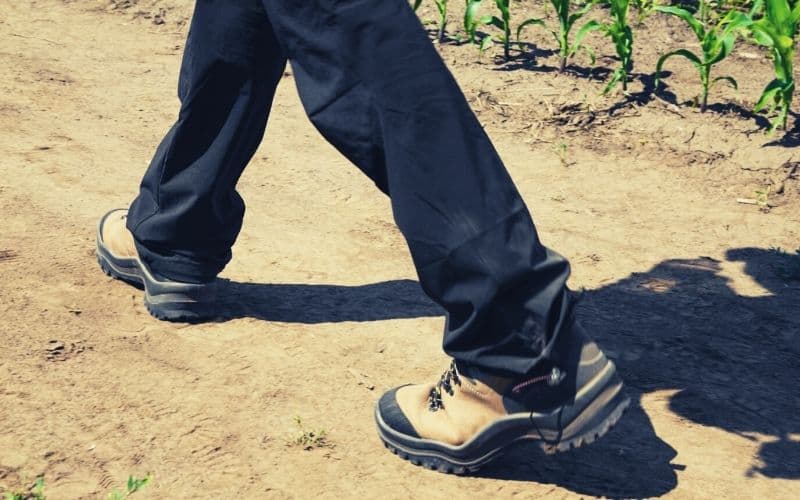 Some of the most common blends are 94-7% nylon and 3-6% elastane, but anything made with nylon/polyester and some spandex for added stretch is ideal.
The benefit of these abrasion-resistant fabrics is that they offer a good mix of value, durability, and performance, by which we mean flexibility and mobility, breathability, and the ability to dry quickly and wick moisture away from your body.
Generally speaking, the most flexible options are those with higher elastane content, like the OR Ferrosi, while the most durable are heavier models made with nylon, which is just a fraction tougher, but also less breathable, than polyester.
If you're hiking in hot weather, it's also wise to pick a pair of hiking pants with a high UPF sun protection rating – anything from UPF 40 to UPF 50 will suffice for most in even the sunniest conditions.
Water Resistance
If you spend enough time in the mountains, at some point, you'll get caught out in the rain. In these situations, having water-resistant trousers is ideal.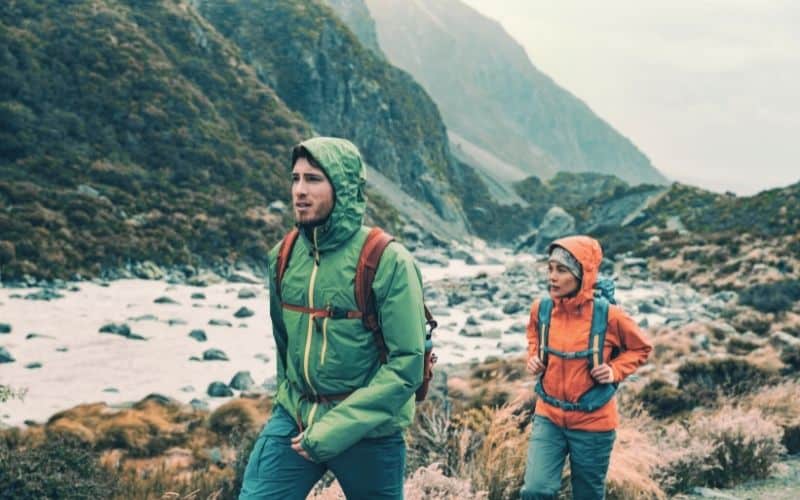 Thankfully, many trousers are now made with durable water repellent (DWR) coatings, which offer superb short-term weather resistance. These durable water repellent treatments are great because they don't add weight or bulk to your gear and let you carry on hiking without having to stop and put on your rain pants.
Do keep in mind, though, that DWR treatments need to be reapplied every few months. They're also not going to do much for you in a torrential downpour (you'll need waterproof trousers for that). But, for damp conditions, DWR-treated trousers are ideal.
Fit & Comfort
Fact: A pair of hiking pants isn't going to do you any good if they don't fit you properly. As a result, the fit of your trousers is of the utmost importance for your comfort on the trail.
When it comes to fit and comfort, there are a few key features that are worth looking for. These include:
Stretchy Fabrics – As you can imagine, the stretchier the material, the more comfortable your trousers will be on the trail. This is particularly true when it comes to elasticized waists. And if your hikes typically involve lots of ascent, the stretchier, the better, because stiffer materials will inhibit your stride.
Articulated Knees – Trousers with articulated knees have pre-bent legs that are designed to contour to the natural shape of your body. This design provides a greater, freer range of motion as you hike.
Gusseted Crotch – A crotch gusset is a diamond-shaped piece of material that connects the two pant legs of your trousers in the crotch area. This makes it easy to move your legs when walking uphill and provides more comfort in the area of the groin.
Last update on 2021-10-16 / Affiliate links / Images from Amazon Product Advertising API