Quiet Camping Generator Options
Lightweight Camping Generator Options
High Powered Camping Generator Options
How to Choose a Generator for Your Camping Trips
Type: Conventional, Inverter, or Solar
Conventional generators (aka "gas generators") are the most widely used generators today. They run on gas, diesel, or propane that power a motor attached to an alternator to produce electricity.
Inverter generators use advanced electronic circulatory and powerful magnets to produce electricity. They produce fewer emissions than gas-powered generators and are generally very quiet. An inverter generator will produce AC power and then convert it into DC power, allowing for long-term power storage.
Solar generators produce clean, renewable energy with the help of solar panels. You can even run them indoors since there are no emissions. The downside is a lower energy output than other types of generator.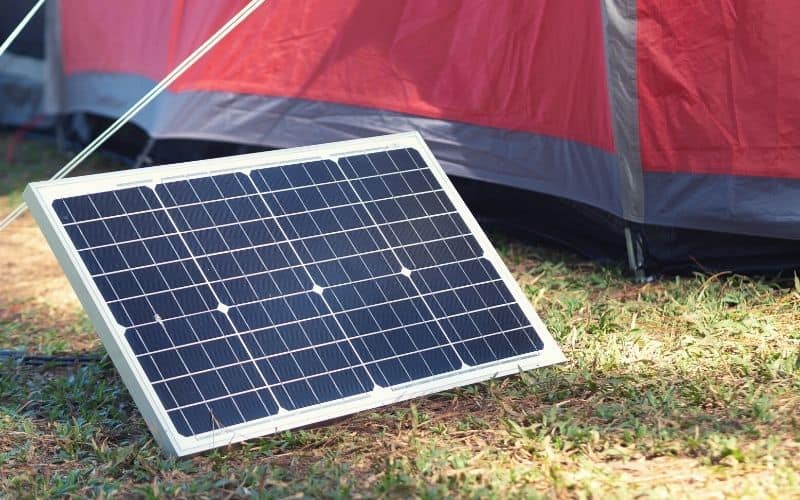 Power Output
Power output is measured in watts. The higher the wattage, the more energy you'll have to power your devices. When choosing, you want to make sure the energy output matches the energy consumption of all your equipment and gadgets.
A power output of 3,000 watts should suffice for most campers, while campers that don't use an air conditioner can scale down to around 2,000 watts. If you want to power multiple electronics at a time, make sure you check the surge/peak power performance.
Remember, as the power output goes up, so do the noise and size levels.
Portability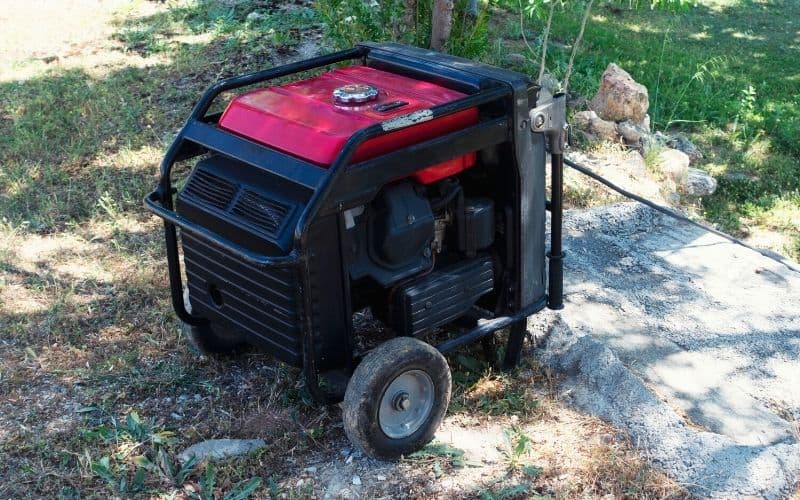 For camping, you want to look for a small, portable generator that's easy to load into your car or RV. The bigger the device, the more juice you'll get for powering your stuff, but it will come at the cost of portability. Large generators do have wheel kits and handles to enhance maneuverability.
A good starting point is to look for a device that weighs between 50 and 70 lbs.
Noise Level
A portable generator for camping should hum along at a gentle 45dB to 70dB. To give you a comparison, a normal human conversation measures in at 60dB, while a vacuum cleaner clocks in at 70dB.
When choosing your device, be sure to pick a quiet model since many campgrounds won't allow noisy generators. Look for noise-reducing features built into the design of the mufflers and casing.
Fuel Type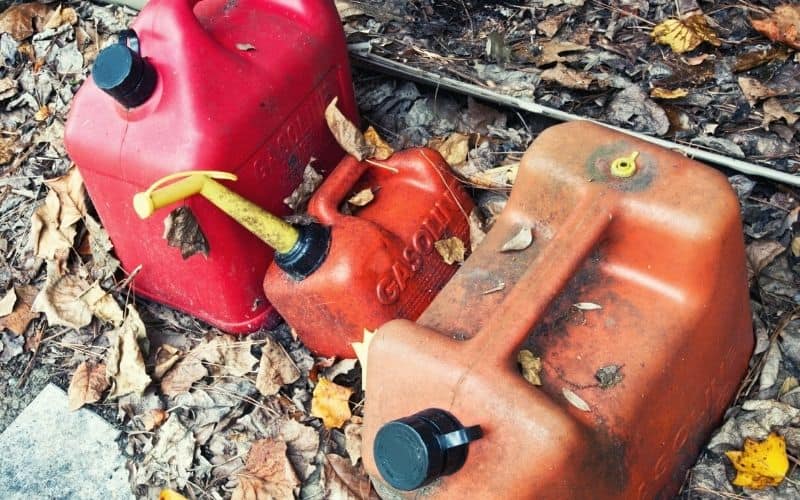 Conventional generators run on gasoline. This is a popular choice since gasoline is so readily available. You might run into problems with the exhaust fumes, so bring a long extension cord to keep your device away from your campsite.
Generators that run on diesel are much more fuel-efficient, but you will have a hard time finding one that's small and portable enough for camping. Diesel generators are quite durable and require far less upkeep and maintenance than other generators.
For the most reliability and convenience, choose a dual fuel portable generator. These can run on both gas and propane, allowing you to choose your fuel based on your needs.
Fuel Tank Size
The exact runtime of your generator will depend on its fuel tank size and wattage. Depending on their size, portable generators can hold anywhere from 1 to 12 gallons of fuel. On average, you can expect to get between 9-11 hours of continuous runtime from a standard portable generator, and even more from dual fuel or propane models.
Number of Outlets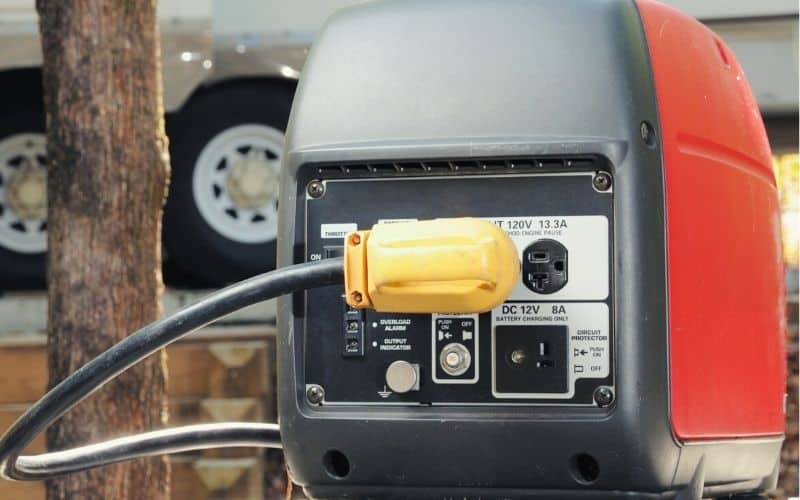 Double outlets are commonly found on portable generators and each one supplies 120 volts. Each generator comes with different types of outlets, so make sure the generator you're purchasing has the right type of outlet to power your devices. In general, the bigger the generator, the more outlet combinations it will provide.
Warranty
Generators require regular maintenance. Choosing a model with a warranty can save you from expensive repair bills down the road. The type of warranty your generator holds will depend on the manufacturer and model.
Whichever generator you choose, make sure you understand the kind of servicing facilities that are available in case your generator requires maintenance or repairs.
Best Portable Camping Generator: The Verdict
If you're on the market for a portable camping generator, you can't go wrong with the power and convenience of the Champion 3800-Watt. But if you choose any of the other generators for camping on our list, you won't be disappointed!
We hope this guide and our portable generator reviews have offered some clarity on choosing the best camping generator. If you've still got some questions looming, don't hesitate to ask them in the comments below!