If you're visiting Colorado, the number of hikes to choose from can be overwhelming. Even if you live in Colorado like we do, there are too many hikes to choose from.
Well, there are worse problems to have!
Boulder, Colorado is an outdoor mecca. Located a short drive south of Rocky Mountain National Park, this city sits on the foothills of the Rocky Mountains and has endless options for hiking adventures.
To help you narrow down the options and find the best trail for you, we've selected fifteen of the best in the area for hikers of all fitness levels and levels of ability and experience.
Whether you're looking for a serious adventure on all-day wilderness expeditions or you're looking for some hiking suitable for all the family, this list has something for you.
1. Flatirons Vista Trail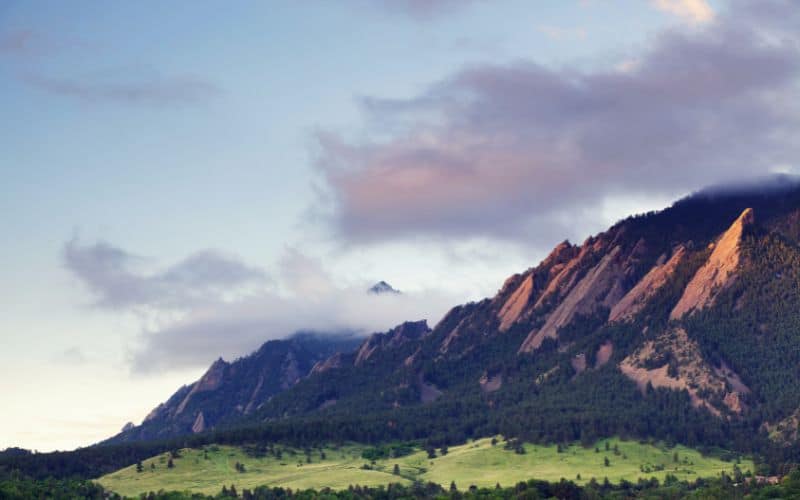 Length: 3.5 miles
Elevation Gain: 285 feet
Type: Loop
Difficulty: Easy
The Flatirons Vista Trail is a relatively flat and very popular trail that follows a loop through a meadow.
The trailhead is near Eldorado Springs, just south of the city. On this trail, you have constant views of the Flatirons without the elevation gain of actually hiking the Flatirons. This trail is also an ideal section to warm up or cool down at the beginning or end of a longer hike or trail run.
From the Flatirons Vista Trail, you have several options to extend your hike farther.
2. Bear Peak Summit Hike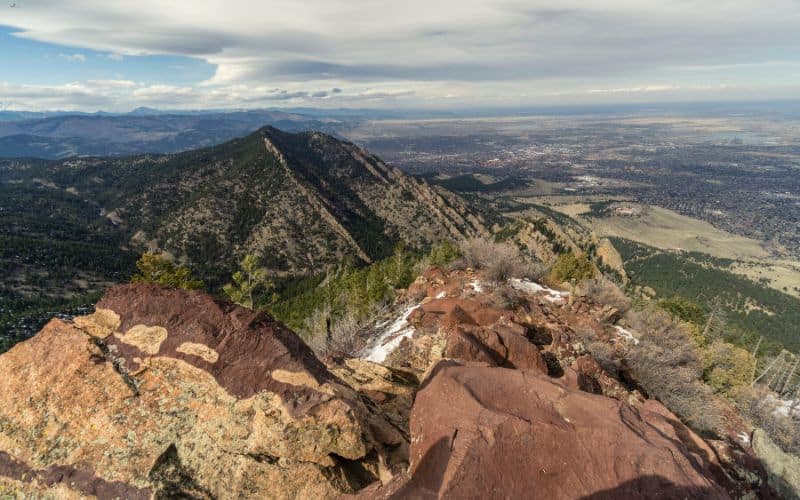 Length: 5.0 miles
Elevation Gain: 2,673 feet
Type: Out & Back
Difficulty: Hard
Hike to Bear Peak via the Shanahan Trail to see what the foothills of Boulder are all about. This classic hike has a lot of elevation gain, and it goes up quickly, so be prepared. It's an out-and-back hike, though, so you can always turn around before the top if need be. That being said, getting to the top does provide rewarding views!
This moderate distance hike climbs through Ponderosa Pine forest at the beginning. But with the elevation gain, you'll quickly see the trees thin out. You'll encounter some giant stairs and plenty of switchbacks before the rock scramble to the top.
You can also reach Bear Peak from the south via the longer Shadow Canyon Trail. Hiking Bear Peak from this side would be an 8-mile out-and-back hike. While you're on Bear Peak, you can also hike a short distance farther to summit South Boulder Peak.
3. Rattlesnake Gulch Trail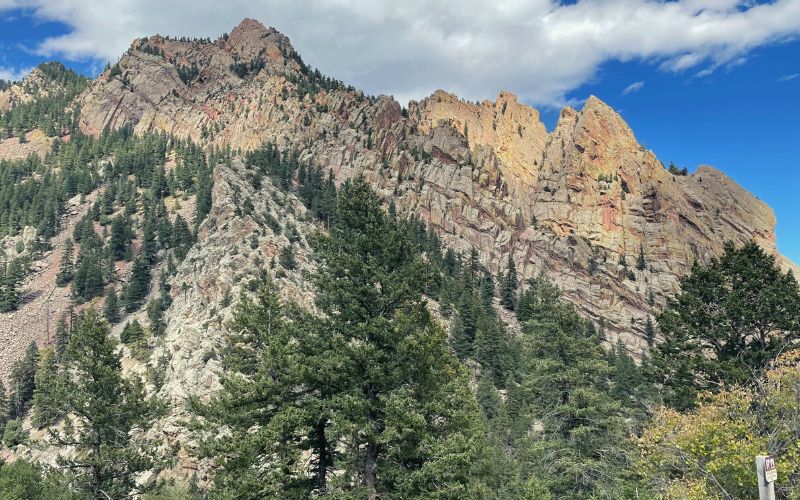 Length: 3.6 miles
Elevation Gain: 951 feet
Type: Loop
Difficulty: Moderate
The Rattlesnake Gulch Trail is a popular trail located in Eldorado Canyon State Park, just south of the city. As soon as you turn onto Eldorado Canyon road you'll be surrounded by dramatic, striated rock walls. Once you're hiking the Rattlesnake Gulch Trail, you'll get views of the massive canyon walls around you and Colorado's eastern plains behind you.
The hike climbs up to an overlook of the Continental Divide. Bring your camera because these views are stunning. Before you get to the top, you'll pass remnants of the historic Crags Hotel. This Hotel was built in 1908 but burned down five years later. 
You do have to pay an entrance fee to get into Eldorado Canyon State Park. And, the park is very busy on weekends. However, there is a shuttle you can take from town to avoid having to wait for a parking spot at this state park.
4. Wonderland Lake Loop Trail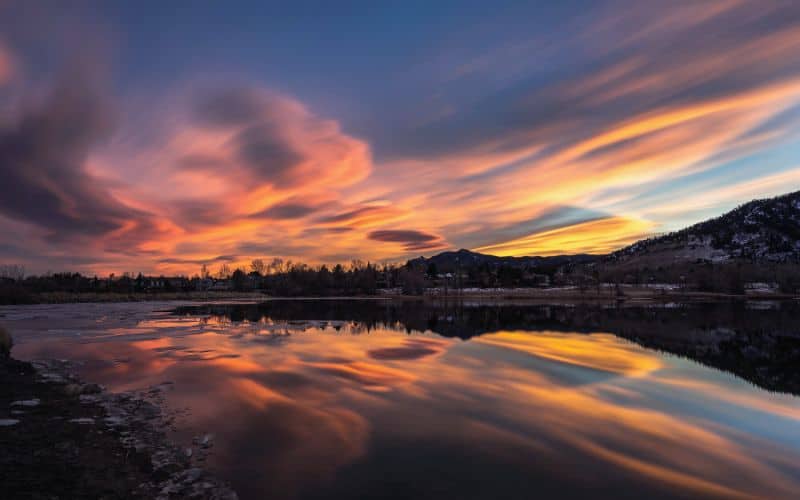 Length: 1.8 miles
Elevation Gain: 88 feet
Type: Loop
Difficulty: Easy
Wonderland Lake Loop Trail is just under 2 miles long and is not a very strenuous hike. The trail mostly follows a wide gravel path and is stroller-friendly. So, you can bring the whole family on this hike in north Boulder. The trail loops around Wonderland Lake and is great for bird-watching. You'll likely see a lot of deer on your hike as well.
This trail is accessible all year, but in the winter we recommend bringing some microspikes. There will be snow on the trail if it has fallen recently.
5. Mount Sanitas Trail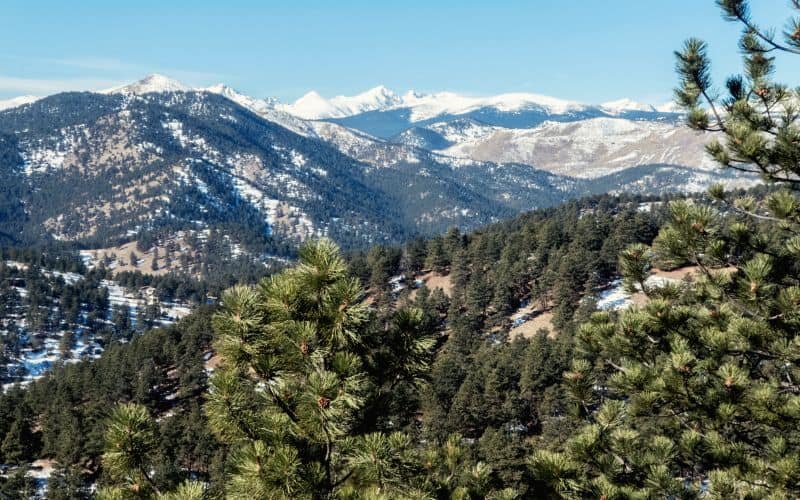 Length: 3.2 miles
Elevation Gain: 1,256 feet
Type: Loop
Difficulty: Hard
The Mount Sanitas Trail is a must-do for everyone who lives in Boulder or anyone visiting the Colorado Front Range. You can walk to the Mount Sanitas trailhead from downtown Boulder– it's a short distance up Sunshine Canyon Road. It's a short hike, too, but expect to be challenged – you'll be climbing 1,000 feet per mile on the way up!
Since this is so close to the city, it's a very popular trail. If you go on a weekend, we recommend walking to the trailhead because it fills up with cars quickly. If you do drive, though, there's more parking down the road if the small parking lot at the trailhead is full.
This trail is rocky and challenging. Good boots or hiking shoes are recommended. At the top, you'll be rewarded with views of the city below and other mountains to the north and west. Also, be sure to bring some trekking poles, because the way down is no joke!
6. Eldorado Canyon Trail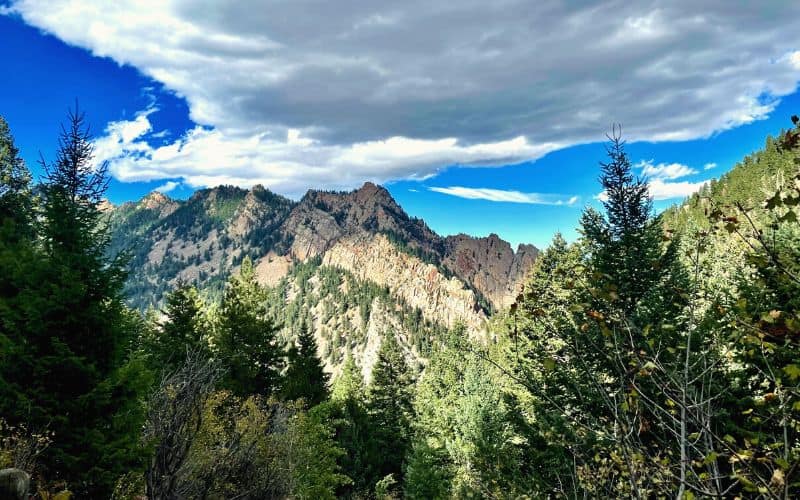 Length: 6.6 miles
Elevation Gain: 1,994 feet
Type: Out & Back
Difficulty: Moderate
The Eldorado Canyon Trail is another Eldorado Canyon State Park trail that we recommend. If you can, plan your trip to hike the Eldorado Canyon Trail during the week. Sometimes it's so busy here that you can't even get into the park during the weekend.
Once you've made it to the park, look out for the parking area. It's pretty small and easy to miss. You can also park further down the canyon and walk up Eldorado Canyon road to where the trail starts.
The trail itself follows one side of the canyon, steadily climbing and then descending. It ends at South Boulder Creek, which is a good place for a dip in the summertime. At the end of this trail, you can connect with the Walker Ranch Loop trail if you want a longer hike, too.
7. Picture Rock Trail, Heil Valley Ranch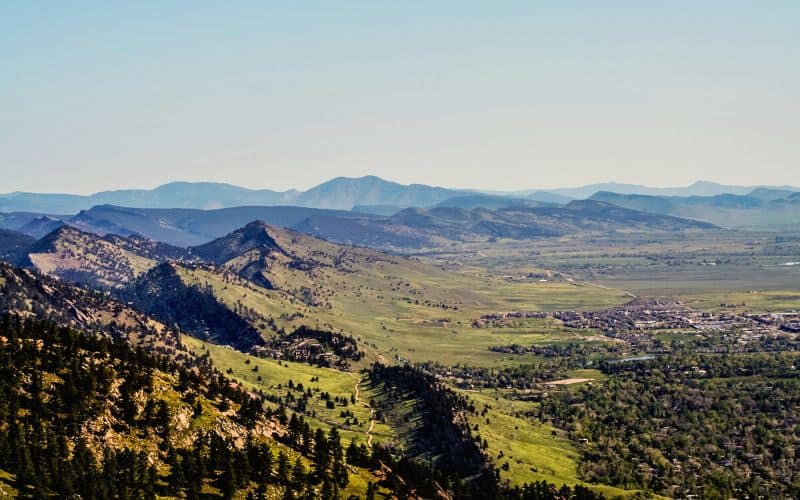 Length: 9.8 miles
Elevation Gain: 984 ft.
Type: Out & Back
Difficulty: Moderate
Heil Valley Ranch is a Boulder County Open Space park that features a large network of trails popular with hikers, mountain bikers, and trail runners. Unfortunately, some of Heil Valley Ranch was affected by the Calwood Fire in 2020 and is still closed for restoration. One of our other favorite trails in this area, the Lichen Loop Trail, will hopefully be reopened soon.
The Picture Rock Trail is a shared trail and is very popular for both hiking and mountain biking. Don't wear headphones on this trail so you can hear those bikes coming! You'll hike through gently wooded areas over rolling hills. All the while, you'll have spectacular views of the Colorado Front Range.
8. Red Rocks Trail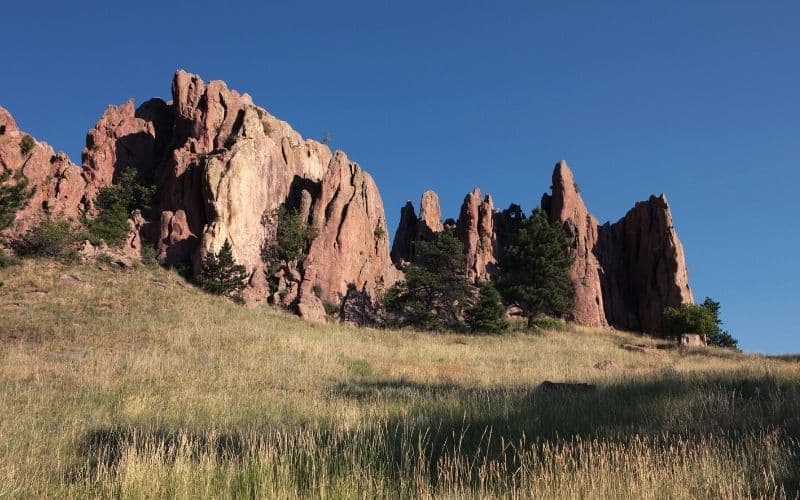 Length: 1.1 miles
Elevation Gain: 344 feet
Type: Loop
Difficulty: Moderate
The Red Rocks Trail is short and sweet. This short hike just outside downtown leads to some cool red rock sandstone formations. Along the way, there are plenty of rock outcroppings, boulders, caves, and more to explore. You'll see rock climbers scaling towering sandstone cliffs and plenty of other hikers, too.
This trail sits at the beginning of Boulder Canyon. This canyon is very popular and features plenty more hiking trails to explore.
From the Red Rocks Trail, you can extend your hike to include climbs up to Reflection Point and Anemone Point. Or, just take your time on the main loop. Be sure to give yourself some extra time for scrambling around on the countless rock features in the area!
9. Isabelle Glacier Trail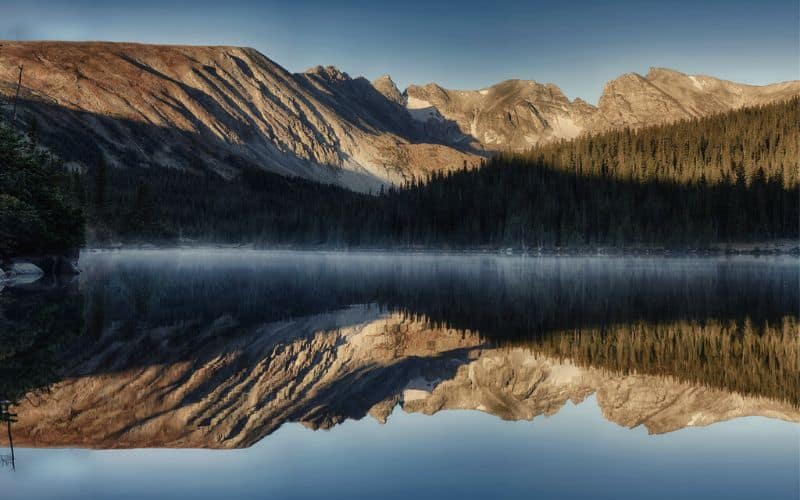 Length: 8.4 miles
Elevation Gain: 1,660 ft
Type: Out & Back
Difficulty: Hard
The Isabelle Glacier trail is an 8.4-mile out-and-back hike in the Brainard Lake Recreation Area. Brainard Lake is west of the city, just south of Rocky Mountain National Park. You'll have to pay to enter the Brainard Lake Recreation Area.
This hiking trail starts at the Long Lake trailhead. You'll pass Long Lake, then Lake Isabelle as you climb up a valley towards the Continental Divide. You won't quite hike to the divide on this hike, but when you get to the top you'll be looking straight at it.
There is a small lake near the end of this trail. This is a great place to stop for lunch and admire the Rocky Mountains and their jagged granite cliffs all around. If the weather is warm enough, this is also ideal for taking a dip. But this water was snow and ice until recently, so be prepared for a cold plunge!
10. Bobolink Trail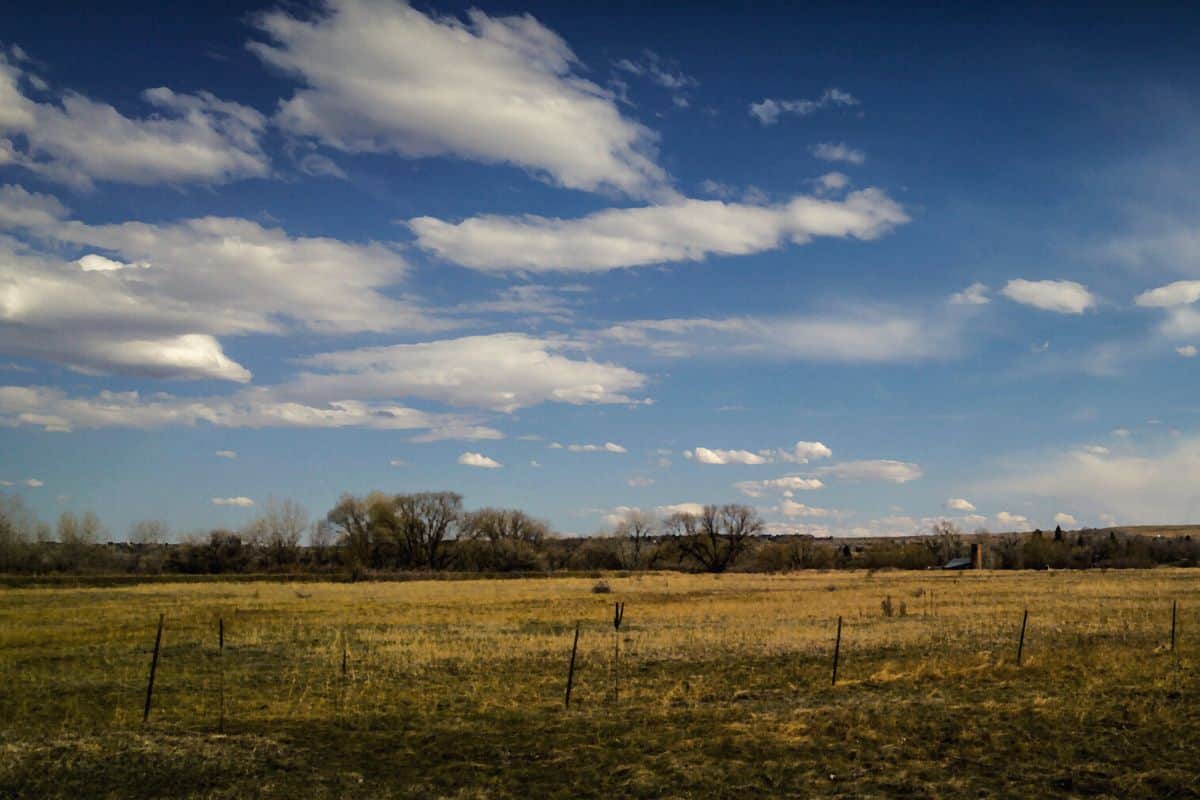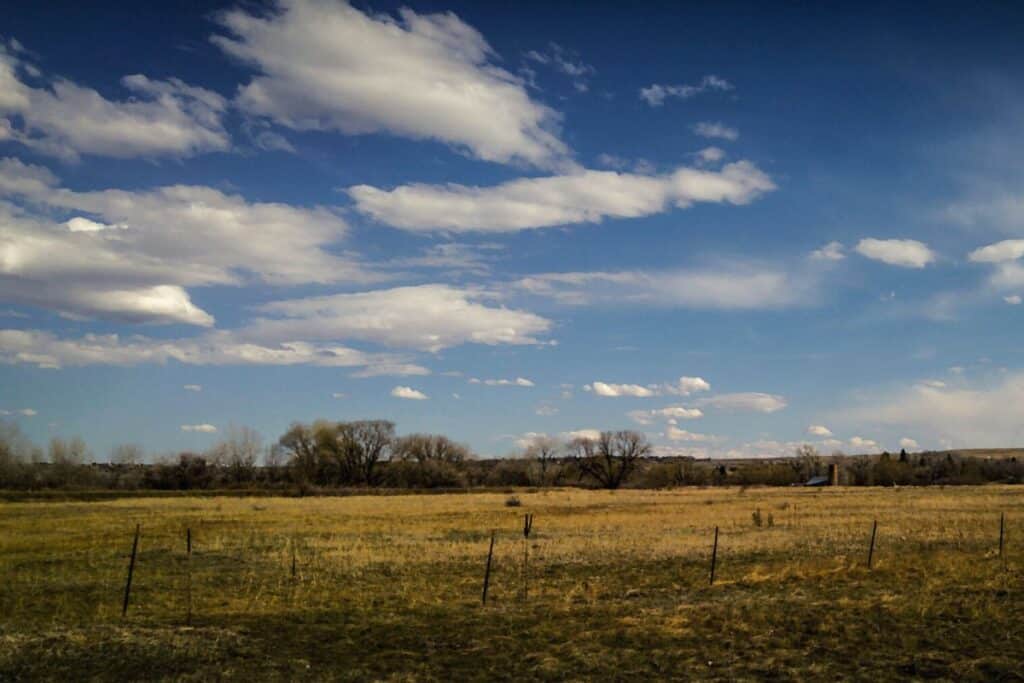 Length: 2.5 miles
Elevation Gain: 49 feet
Type: Out & Back
Difficulty: Easy
Another one of the best family-friendly hikes near Boulder is the Bobolink Trail.
This trail sits in east Boulder, between the Boulder Community Center and the Baseline Reservoir. It is just two and a half miles long and is mostly paved. The trail is also wheelchair accessible. This is a great hike to take your dog since you'll pass by the city off-leash dog park.
This hike is a great one for the fall, where you'll be able to catch lots of fall colors. It can be pretty hot during the summer, but there is enough shade to keep you cool enough. Bring your bug spray, though, because there are usually lots of mosquitoes near the creek in this area.
11. Boulder Mesa Trail (South Segment)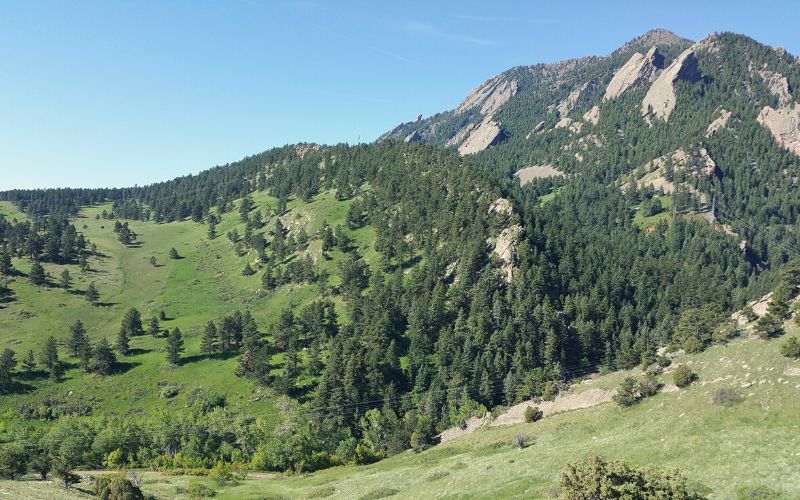 Length: 13.2 miles
Elevation Gain: 2,631 feet
Type: Out & Back
Difficulty: Moderate
The Boulder Mesa Trail is a moderately difficult hike that stays on relatively smooth terrain most of the way.
The route follows the closest ridgeline to the city without actually doing all the elevation gain and loss it takes to hike the ridge. You'll parallel several prominent peaks as you follow this trail. At the beginning of the hike, you'll be twisting along the Shadow Canyon Trail, which also leads up to those peaks, so you can easily extend the hike if desired.
This is also a great option to turn an epic out-and-back hike on the Boulder Skyline Traverse into a loop. This way, you can take the BST trail over five iconic Boulder area mountains. But instead of hiking back over all those peaks a second time, you can take the Boulder Mesa Trail. It'll be smooth sailing back to the South Mesa Trailhead, where you started.
12. Boulder Creek Trail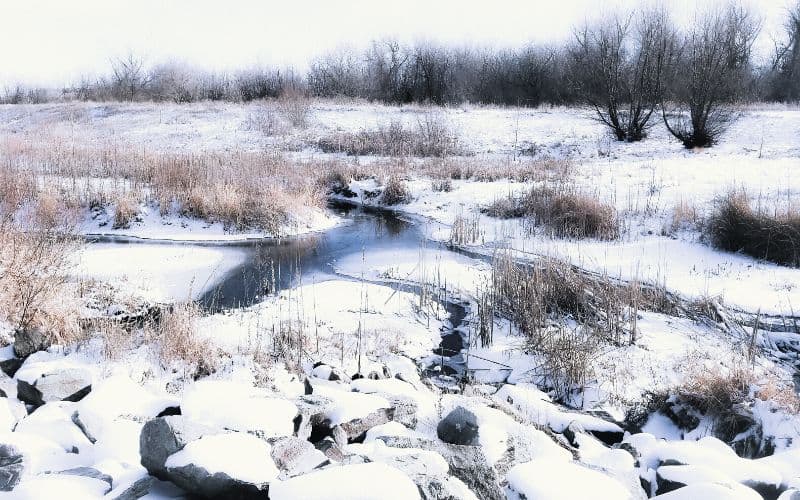 Length: 8.8 miles
Elevation Gain: 88 feet
Type: Point-to-Point
Difficulty: Easy
The Boulder Creek Trail, also known as the Boulder Creek Path or Boulder Bike Path, is a mostly paved recreational trail that runs through the city.
This trail is very popular with swimmers and college kids who want to party on the water in the summertime. Boulder is a very fit community, and you'll be reminded of it every time a bike zooms past you. This is also a very popular route for bike commuters to use on their way to and from work.
You'll get countless beautiful views looking up at the mountains ahead of you coming west. There are several spots to stop along the creek for a picnic or a dip.
13. Green Mountain Summit Hike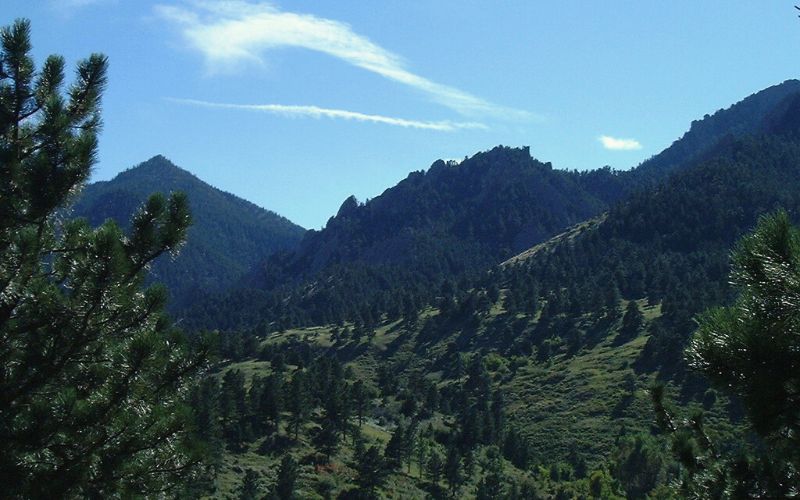 There are two ways to get to the top of this prominent Boulder mountain.
Green Mountain West Ridge Trail
Length: 4 miles
Elevation Gain: 721 feet
Type: Out & Back
Difficulty: Moderate
This hiking trail to the summit follows the Green Mountain West Trail to the top of the mountain. You'll start at a small trailhead along Flagstaff Road, where you'll inevitably see a road cyclist or two grinding up the pavement. The trail to the top of Green Mountain from the west side is short and doesn't have that much ascent.
Green Mountain Loop
Length: 6 miles
Elevation Gain: 2,641 ft
Type: Loop
Difficulty: Hard
You can also hike to the summit of this mountain via the Green Mountain loop trail and Chautauqua trail.
Summiting from this side is longer and involves more ascent. However, this will be a loop hike, so you'll see more diverse scenery. You do have to pay to park at the Chautauqua Park trailhead, though. Chautauqua Park is also very busy on the weekends and in the evenings, so if you're looking for solitude, we recommend hiking this mountain from the west side.
14. Royal Arch Trail via Chautauqua Trail, Chautauqua Park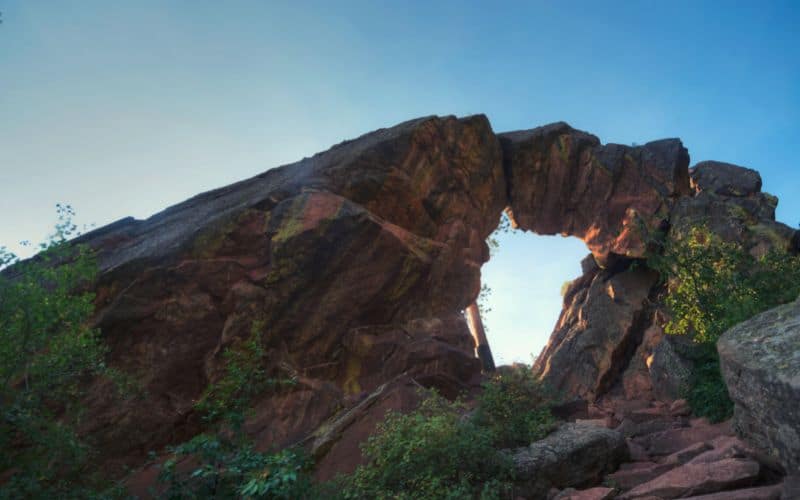 Length: 3.5 miles
Elevation Gain: 1,394 feet
Type: Out & Back
Difficulty: Hard
The Royal Arch trail also starts in Chautauqua Park. From the trailhead, you get a mile or so of smooth trail before it gets very steep to Royal Arch. Again, this one is very busy. Nevertheless, the Royal Arch hike is worth tolerating the crowds just to see the truly impressive rock formation at its end!
15. Arapahoe Pass Trail and Lake Dorothy Trail, Indian Peaks Wilderness, Bald Mountain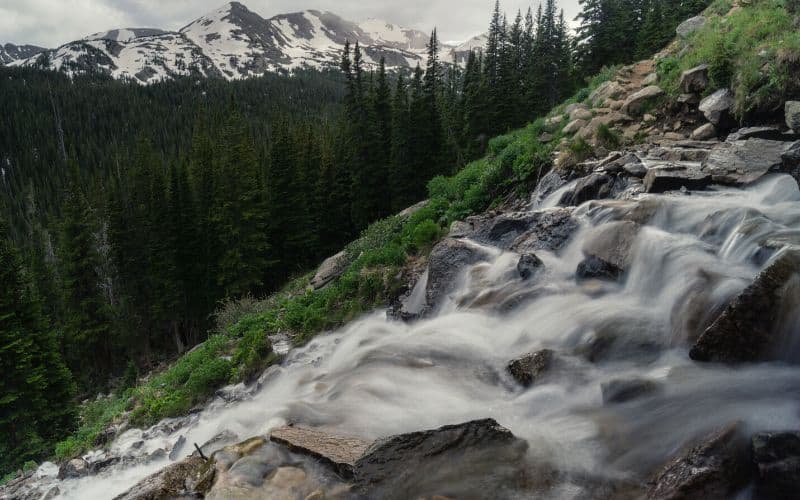 Length: 7.1 miles
Elevation Gain: 1,942 ft
Type: Out & Back
Difficulty: Moderate
The Arapahoe Pass and Lake Dorothy Trails are just two of the best hikes near Boulder in the Indian Peaks Wilderness.
This trail begins at the 4th of July Trailhead, at the end of the unpaved 4th of July road. If you don't have a high clearance vehicle, we suggest parking at the Hessie Trailhead. There is also a free shuttle that runs all summer long that will take you to the Hessie Trailhead.
From either trailhead, which both sit below Bald Mountain and the Bald Mountain Scenic Area, you can explore all of Indian Peaks Wilderness. The Arapahoe Pass Trail leads to Lake Dorothy, a beautiful alpine lake. We recommend hiking up to the Continental Divide from the lake. It's not much farther, and you'll get views of Winter Park and the many surrounding peaks.
You can find lots of other strenuous hikes in this area. We recommend checking out Devils Thumb, Lost Lake, Jasper Lake, Woodland Lake, the King Lake Trail, and the Diamond Lake trails as well. You'll see Ponderosa Pine Forest, towering granite peaks, alpine meadows, and plenty of stunning rock formations.
Best Hikes Around Boulder: Happy Hiking!
The Boulder area is home to enough awesome hiking trails to keep you happy for at least a lifetime. In the above guide, we hope we've helped you single out the most unmissable of the bunch so you can make the most of your time in the "People's Republic"!
We hope you like this guide to the best hikes near Boulder. Did we miss your favorite? Leave us a comment below!