Your rain gear is still intact. So why are you getting wet?
When it comes to the great outdoors, not only is soaked gear no fun at all (for all the obvious reasons), it also weighs you down, causes your clothes to irritate your skin, and may even lead to hypothermia. 
Out in the wild, it's imperative that you stay as dry as possible. In this guide, we'll show you how it's done, even when your rain gear seems to be leaking.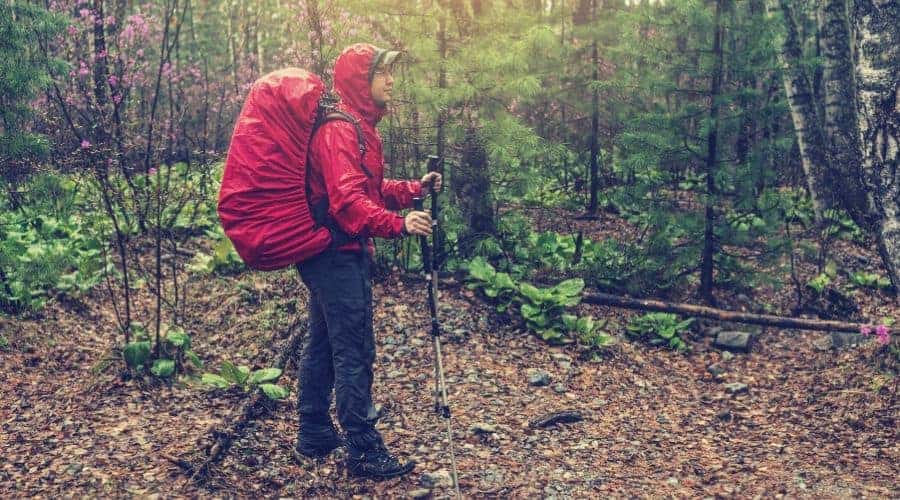 What Does "Wet Out" Mean?
Before diving into how you can reduce the damaging effects of your rain gear wetting out, let's first define what the term means. It happens when moisture inside the waterproof layers builds-up due to the degradation of the Durable Water Repellent (DWR) coating.
During foul weather and when rain lands on your outer shell, most of the droplets should slide off, with very little water penetrating through. However, as your gear gets older, its water resistance goes into decline. And if the DWR coating has seen better days, water seeps through the surface and stays there.
This can lead to several problems. Firstly, things will get a little bit soggy. With the "first line of defense" provided by the DWR coating not doing its job, H20 will build up on the waterproof membrane until eventually sneaking through. When this happens, your gear is "wetting out."
Secondly, it can hinder the internal membrane's ability to breathe. So while hiking, your sweat will get trapped inside, making you feel damp, icky, and cold. This also causes the uncomfortable feeling of your rain jacket clinging to your skin. In worst-case scenarios, this can even lead to hypothermia.
Thirdly, "wetted out" gear is heavy gear. All that moisture soaked and trapped in the garment will wear you down and make hiking even more strenuous.
How to Prevent or Mitigate the Effects of Wetting Out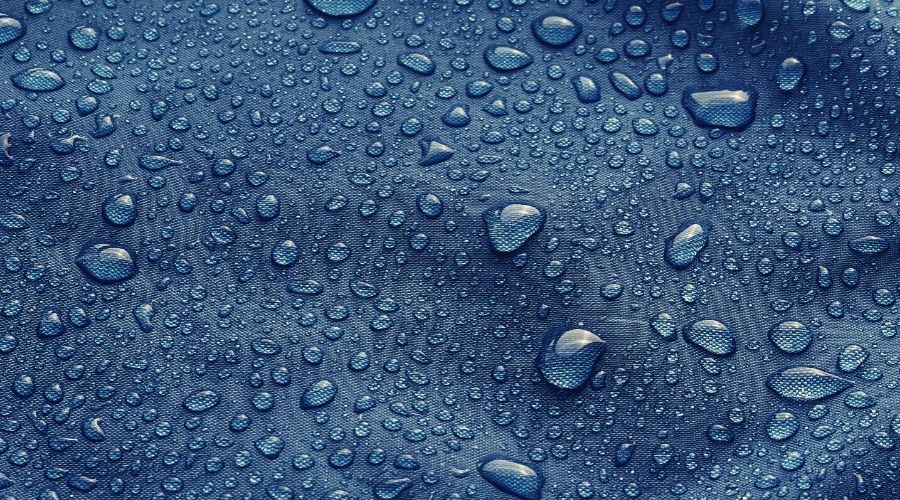 You can't, of course, ever expect to be 100% dry when it's raining outside. But you can do something about your gear wetting out.
Clean and re-waterproof your gear: Use a technical wash or treatment for your rain gear. This restores some of the DWR coating and helps with breathability. All you have to do is place the treatment in the detergent dispenser and machine wash your gear. Just make sure that the care label indicates that it's alright to do so.
Layer up: Use a smart layering system to keep yourself warm if you notice your jacket's wetting out. Make sure that both base layers and mid-layers are breathable and high-wicking. Mid-layers can also help keep your skin dry, especially if they're softshell.
Vent out the hot air: As we sweat it out on the trails, our bodies produce hot air, which, of course, causes us to perspire. Unzip your pockets to let the body heat out. Some jackets also have zippers at the armpits and holes at the back to provide additional ventilation.
Replace your gear: Even the best water-resistant gear eventually has to be retired at some point. If a technical wash can't rescue it anymore, then it's time to go shopping.
It All Comes Down to How You Take Care of Your Gear
In reality, there's no surefire way to ensure your waterproof rain gear remains waterproof forever. But if you understand the basics of your gear and know how to care for it properly, you can improve its effectiveness, lengthen its lifespan, and prevent 'wet out'.
So how about you? Do you have any favorite rain gear that has served you for a very long time? Tell us how you take care of it in the comments below.