Best Water Purification Tabs by Category
Taste: AquaMira Water Treatment Drops and P&G Purifier of Water Packets
Effectiveness: Potable Aqua Chlorine Dioxide Tabs and Katadyn Micropur MP1
Processing time: Rothco Chlor-Floc US Military Water Treatment Tablets and Aquatabs Purification Tablets
Best Water Purification Tablets: Out Top 7 Picks
Dangers Of Drinking Water In The Wilderness
Hikers who want to go on treks that last a few days or longer will need to rely on natural water sources to keep themselves hydrated. Stuffing bottles of purified water into your backpack can get heavy fast, so the only practical option is to carry a purification system that will allow you to stay hydrated by sourcing H2O from streams, lakes, and creeks.
Let's start with the bottom line: simply grabbing your canteen, filling up, and drinking straight from the source should never be considered an option. In any wild water source, countless microorganisms could make you very sick (or worse) if not potentially kill you. The most common in hiking contexts are Cryptosporidium and Giardia.
Common Camping Protozoa: Cryptosporidium And Giardia
Two protozoan names all campers should be aware of are Cryptosporidium and Giardia. Both of these pathogens are common in untreated water and usually originate from human or animal feces. If you get either of these protozoa in your system, then you will experience severe gastrointestinal issues like diarrhea or vomiting.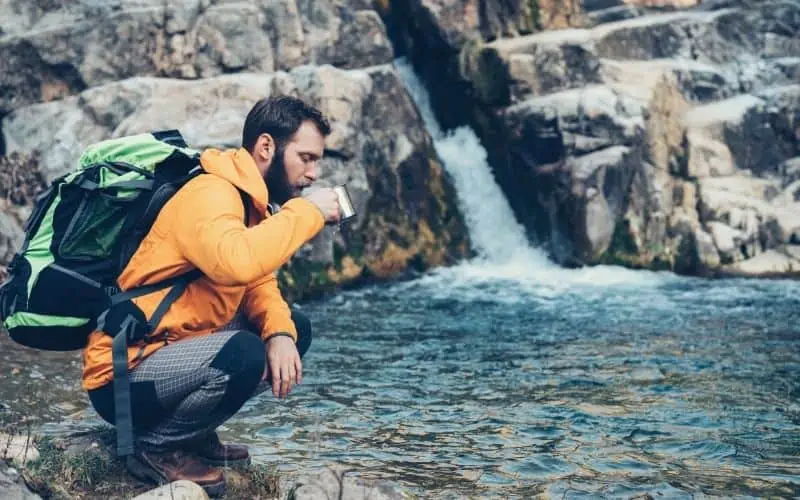 According to the US Centers for Disease Control and Prevention (CDC), most iodine and chlorine tablets are ineffective against Cryptosporidium, but they are somewhat effective against Giardia. Chlorine dioxide, however, is good at killing Cryptosporidium and even better at eliminating Giardia.
If you can't boil your H2O, the CDC recommends running it through a filter and using a purification tablet to produce the safest drinking water possible.
Types Of Water Purification Methods: Filters, Purifiers, And Boiling
Besides tablets, the two most popular means of purifying wild water include boiling and portable filters.
Boiling is usually considered the most effective method of killing harmful pathogens, but it has its drawbacks as well.
The most obvious drawbacks to relying on boiling water are that it takes time (both to bring it to a boil and then waiting for it to cool down again) and you'll need to carry a stove and fuel with you. If you are going to boil water just be sure to keep it at a rolling boil for at least one minute to thoroughly kill off harmful pathogens.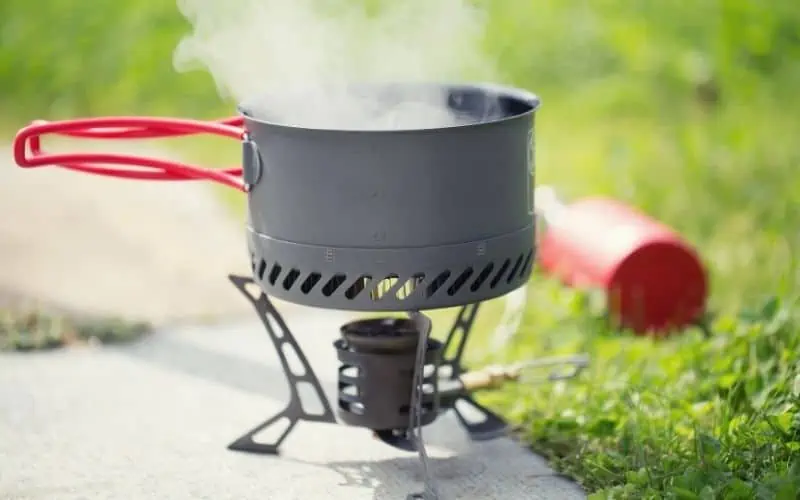 Portable water filters, on the other hand, are devices that use cartridges to capture sediment and water-borne bacteria. These are not to be confused with purifiers, which rely on chemicals or UV lights that can kill off more strains of bacteria and viruses. Some filters come with activated charcoal to help improve the taste.
A few of the major filter and purifier designs include pumps, gravity filters, bottle filters, and squeeze filters. All of these filters have their pros and cons, but the major cons are that you'll most likely have to do field cleaning and carry a bulkier device in your backpack.
The major cons associated with purification tablets are that they can take a long time to purify water and can leave a strong chemical aftertaste. Iodine treatments can also cause health problems in some people. On the positive side, however, purification tablets are the easiest to pack, easiest to use, and the most inexpensive method of purifying water available.
Why Do You Need Tablets That Purify Water?
A pack of tabs is an easy way to prevent yourself from serious ailments when drinking from untreated sources. Many purification tablets now on the market can get rid of over 99.9 percent of harmful pathogens, and some even have flocculation capabilities. Flocculation means these tablets can draw down sediment to make your water clear.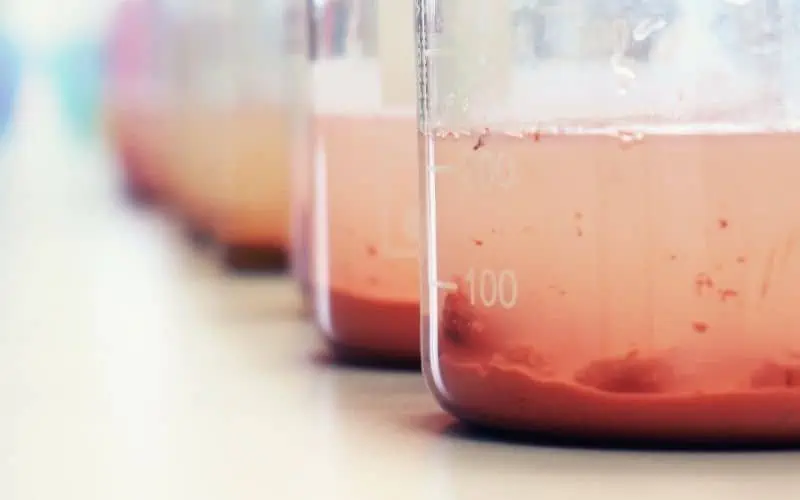 Different tablet brands vary in what they can and cannot eliminate, so be sure to read the manufacturer's details carefully before purchasing any product. It should be noted, however, that they generally can't get rid of pollutants and man-made chemicals.
Hikers who are concerned about weight will be happy to know that most packs weigh only a few ounces. One jar/sheet of water purification tablets will certainly take up less space in your backpack than a few full bottles of clean H2O, a stove, or a filter.
How Do Water Purification Tablets Work?
Most brands use one of three chemicals as their active ingredient: iodine, chlorine, or chlorine dioxide. These three chemicals are effective against bacteria and viruses found in wild water. There are many debates in the outdoors community as to which chemical works best, but you have to decide for yourself what will be most effective for your situation.
The Iodine Vs Chlorine Dioxide Water Purification Tablets Debate
Some hikers claim chlorine-based tablets are better than iodine because several tests have proven iodine can't completely kill the pathogen Cryptosporidium. Also, iodine can cause serious health issues in people who already have thyroid disorders. If you're going to use iodine tablets, be sure to never use them for longer than a few days in a row.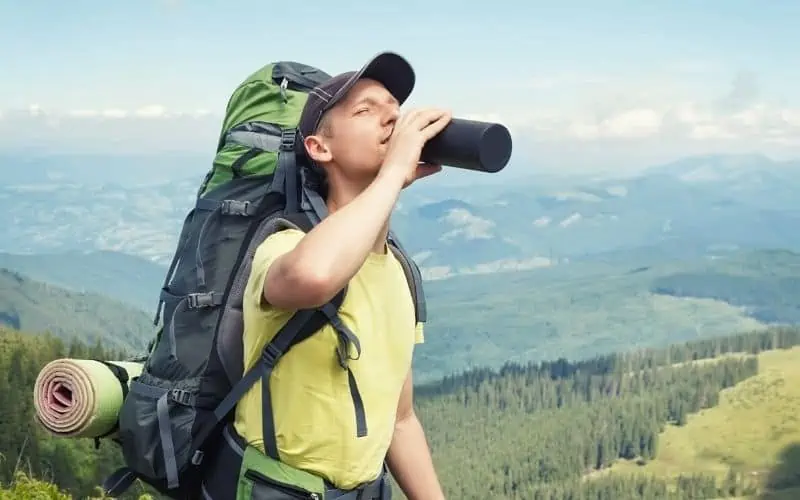 On the flip side, a few campers argue that iodine is a better option than chlorine because of the toxicity associated with heightened chlorine exposure. Some studies suggest people who drink chlorinated H2O as their primary source of hydration have higher risks of cancer.
Drinking Water In The Wild
All the products featured above have slightly different instructions, so it's important to read the label thoroughly and follow the manufacturer's suggestions. There are, however, a few general rules that most follow:
Fill a liter bottle with H2O (preferably taken from a flowing, not stagnant, source)
Drop one tablet (or two) into your drinking bottle
Put the lid back on, but leave it slightly open so oxygen can escape the bottle
Let your bottle sit for 5 minutes
After 5 minutes, place your forefinger on the top of the loosened cap and shake your bottle for 1-2 minutes
Lastly, let it sit for at least another 30 minutes before drinking
Again, the above instructions are a standard technique for using water purification tablets. Always follow the specific instructions on your product's label for the best results.
What To Do If The Chemical Taste Bothers You?
One complaint many campers have about tablet-purified water is the nasty taste. If the taste is a serious issue for you, there are taste-neutralizing tablets or flavored tablets and drops on the market to improve the flavor. Many tablets, however, only work for iodine and contain the chemical Tetraglycine hydroperiodide as an active ingredient.
A few higher-priced brands have odor-fighting chemicals in them. As always, look at the manufacturer's details to see if your tabs will get rid of the nasty taste or smell associated with iodine or chlorine.
Best Water Treatment Tablets: The Verdict
Just in case you're still undecided, let's have a little recap to help you out.
After much testing and deliberation, our standout favorite tabs are the Potable Aqua Chlorine Dioxide. These tabs are tasteless, highly effective, and offer great value for money.
If you need to process a little more of the wet stuff, then we recommend the AquaMira Treatment Drops. The packaging for these drops is a little bulky and it takes a little time to get the purification process underway, but each pack can treat in the region of 30 gallons of the wet stuff.
So, how did you like our article? If we missed anything or you have any questions, let us know! And if you'd like to share this post with your friends, please do!