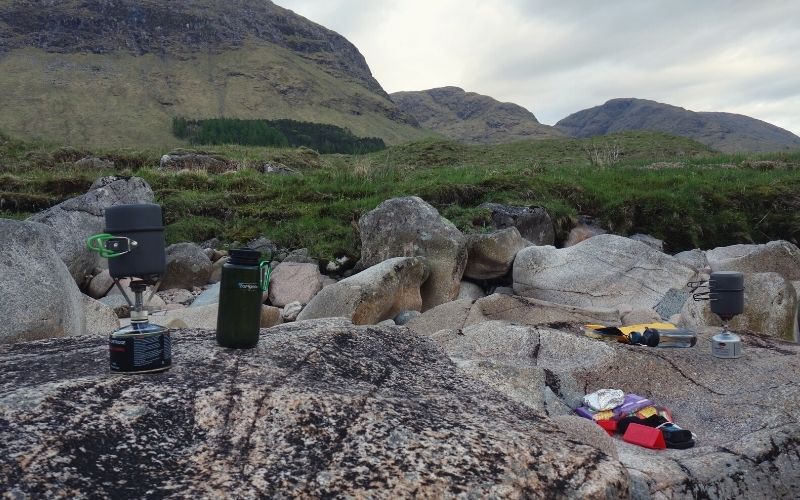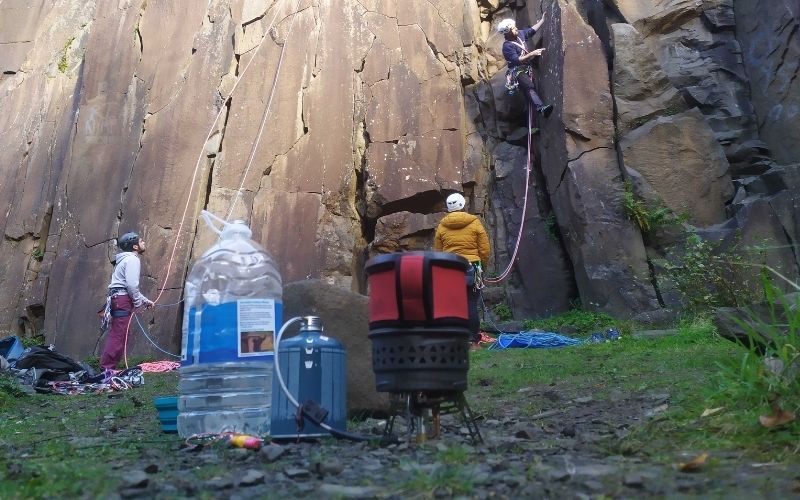 This Year's 9 Top Backpacking Stoves Reviewed
How to Choose the Best Backpacking Stove for Your Adventures
Backpacking Stove Fuel Types
The term "stove" is pretty much a catch-all umbrella term that encompasses a wide variety of backcountry cooking systems. Below, we've added a short explainer of each type of system, per fuel type used, to help you choose the most suitable option for your needs.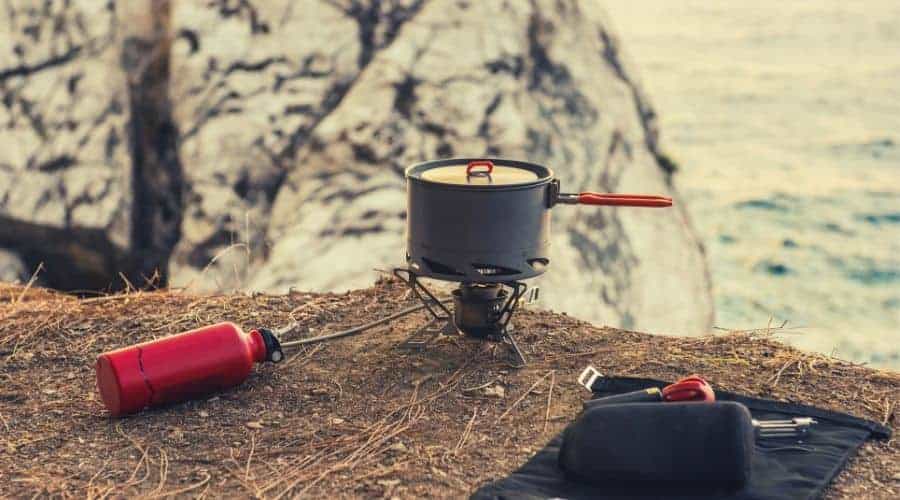 Canister Stoves (Isobutane/Propane)
There are a total of three types of canister stoves: screw-on, remote (aka "hose-fed"), and all-in-one systems, all of which usually run on isobutane and/or propane.
Screw-on and remote canister stoves are a popular choice with backpackers owing to their light-weight, quick boil times, user-friendly design, and tiny packed size.
These stoves consist of a simple burner that screws onto the top of a propane or isobutane fuel canister. Once attached, you simply turn the dial to release the fuel, light up with a match or push-button ignition, then begin cooking.
While not as fuel-efficient as all-in-one systems, canister stoves are far lighter and usually much cheaper, too. They're also far more efficient than solid-fuel stoves and alcohol stoves.
Remote canister stoves connect the canister to the burner via a gas hose. Because these stoves are closer to the ground, they are usually more stable and burn better in windy conditions than screw-ins. On the downside, remote hose-fed systems are usually much bulkier and heavier.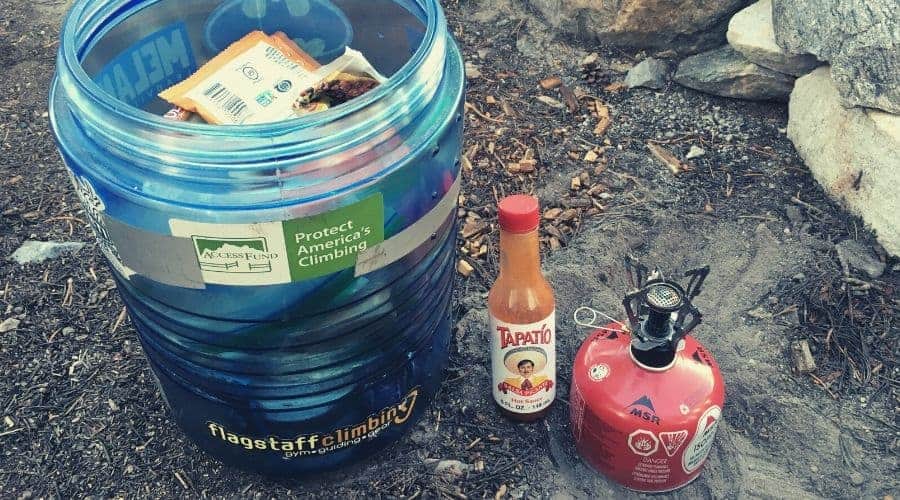 All-in-one systems consist of a pot, burner, and heat reflector that attaches to the canister. Because they enclose the burner, these models heat faster with less fuel, making them the most fuel-efficient of the bunch.
The main downside to all canister-powered stoves is that the isobutane and propane fuel that they run on is expensive. The canisters are also heavy and bulky, and can't be refilled, meaning they're not the most eco-friendly option either. Isobutane and propane are also poor performers at altitude or in cold weather, and finding compatible canisters overseas can be tricky.
In our review, there are 3 integrated canister stoves (Jetboil Flash, MSR Windburner, Jetboil MiniMo), 1 remote canister (MSR WhisperLite), and 4 non-integrated canister stoves (MSR PocketRocket2, BRS 3000T, Soto Amicus, and Primus Essential Trail).
Liquid-Fuel Stove
Liquid-fuel stoves aren't the speediest option available, but their fuel efficiency and awesome cold-weather performance mean they're great for longer trips and winter camping.
They're also often a more suitable choice for trips overseas (finding compatible canisters for canister stoves is often a struggle in Asia, South America, and parts of Europe) and perform better at high altitudes than other fuel types.
Most liquid-fuel stoves run on white gas, kerosene, LPG, or unleaded gas. These fuels are less expensive than isobutane/propane, but burn a little hotter, meaning you'll go through fuel a bit quicker.
One of the most appealing things about liquid-fuel stoves, for some, is that – unlike canister stoves – the bottles used with a liquid-fuel system can be refilled, thus reducing waste from spent fuel canisters.
The only downsides to liquid-fuel stoves are that they tend to be heavier and bulkier than other canister stoves, and also require regular cleaning and maintenance.
The MSR WhisperLite is the only liquid-fuel stove on the list. It is also compatible with different fuels, such as autogas, kerosene, and white gas.
Alcohol Stoves
These run on denatured alcohol and are particularly popular with thru-hikers and ultralight backpackers because they're affordable, lightweight, easy to use, and very hard to break!
Fuel for this type of backpacking stove is also easily sourced and can usually be found in hardware stores or even in gas stations.
There are, however, several trade-offs for all of the above. Alcohol stoves don't have any temperature control, cook slowly, and perform poorly in windy conditions, even with a windscreen. They also can't be used in areas/campsites that prohibit open fires.
Solid-Fuel Stoves (ESBIT)
These are simple, ultra-compact, and lightweight stoves that use small spirit tablets that resemble standard domestic firelighters. While smokeless and energy-efficient, ESBIT fuel is often hard to find, pricey, prohibited in many national parks, and can be toxic if used in areas that aren't well ventilated.
The tabs also excrete an unpleasant smell and are prone to leaving residue at the bottom of the pot.
Wood-Burning Stoves
This is the most basic kind of stove on our list. Using one entails doing things the old-fashioned way – gathering dried leaves, sticks, pinecones, and other deadwood materials and throwing these in the device as fuel.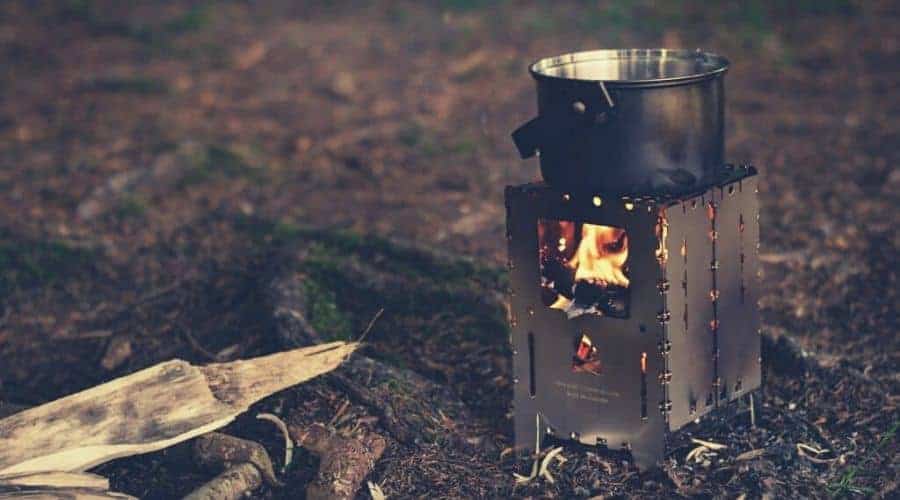 While this has its benefits (no need to purchase or pack fuel!), boil times are lengthy, there's no simmer control, and your foraged fuel is sure to leave grubby soot marks all over your cookware. As with ESBIT and alcohol stoves, the use of wood stoves is prohibited in many national parks and wilderness areas.
The only wood-burning stove system on our list is the Solo Stove Lite, which is lightweight and compact enough for multi-day trips but takes 8-10 minutes to boil a liter of water.
Integrated or Non-Integrated Canister Stove?
Of all the backpacking stove types listed above, canister stoves are by far the most popular among backpackers, primarily because they're convenient and easy to use. The difference between non-integrated and integrated systems in terms of weight and performance, however, is vast.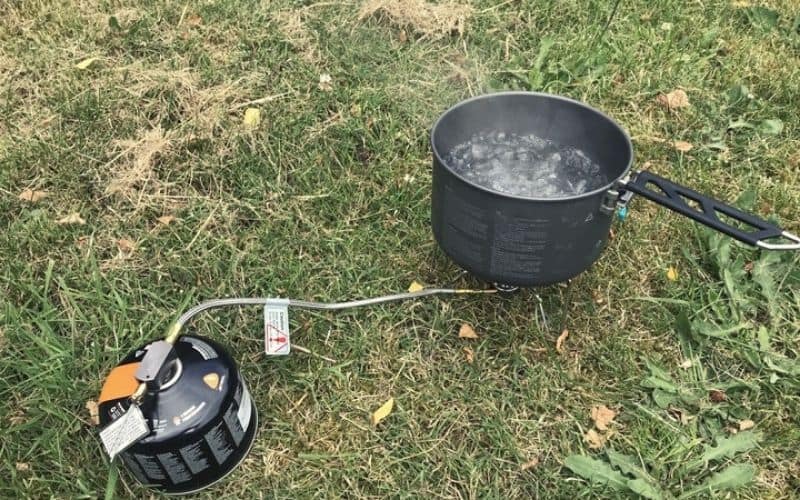 Below, we've added a brief overview of the advantages and drawbacks of both types of systems to help you decide which is most suitable for your needs.
Integrated Canister Stove System
Includes everything needed for meal prep/boiling – a burner, heat exchanger, and pot
More efficient than other systems, consume less fuel
Some have built-in handles that allow you to use them as a mug
Often lack simmer control, meaning they're good for boiling water and cooking dehydrated meals, but not for more complicated culinary endeavors
Examples: Jetboil Flash, Jetboil MiniMo, MSR WindBurner.
Non-Integrated Canister Stove System
These consist of a burner only, meaning you'll have to buy your cook set/pot and windscreen separately
More versatile because you have the option to choose the size of pot you need
Lighter and more compact than integrated systems
Heat exchanger is not included
Less stable and less efficient because the flames are exposed to the wind (using a windscreen or parking your *ss upwind of the burner helps!)
Usually made of stainless steel or titanium – stainless steel is cheaper, titanium is lighter and has a higher strength rating
Examples: MSR PocketRocket2, BRS 3000T, MSR Whisperlite, Solo Stove Lite, Soto Amicus, Primus Essential Trail.
Water Boil Time and Fuel Efficiency
Judging a stove's performance requires looking at both how long it takes to boil water and how much fuel it takes to do so. After all, if it brings water to the boil lickety-split but burns through crazy amounts of fuel in the process, then you're going to have to carry lots of extra fuel if you plan on preparing any more than a few cups of coffee on your trip.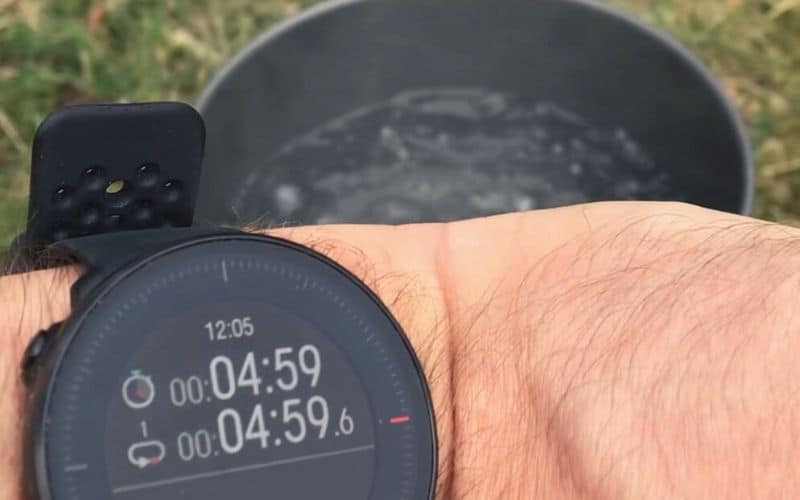 As a general rule, integrated stove systems boil water quicker than the rest of the bunch, and alcohol or wood-burning stoves are the slowest. The Jetboil Flash, for example, can boil 1 liter of water in 3 minutes and 20 seconds, whereas the Solo Lite – our review's only wood-burning stove – will require around 10 minutes of patience before enjoying your morning brew.
The speediest boiler in our review, the BRS 3000T, boils 1 liter of water in under 3 minutes but is a far poorer performer than the Jetboil Flash or MSR Windburner when there's any semblance of wind.
Alcohol and kerosene take considerably longer than other fuels to boil. The MSR WhisperLite, for example, can boil 1 liter of water in 3.5 minutes when running on white gas but takes almost 4.5 minutes when running on kerosene.
Burner Power: BTUs
The output or power of stove systems is measured in BTUs (British Thermal Units). This refers to the amount of energy required to heat 1 pound of water by 1 degree Fahrenheit, and the higher the figure, the stronger the stove's output will be.
BTUs give you a general idea of how effective a backpacking stove system will be. However, they should not be taken as the sole indicator of power or efficiency, because size and wind resistance will also come into play.
This is demonstrated by the Soto Amicus canister stove, which has a rating of 11,000 BTUs but also one of the slowest boil times (4 mins 42 secs), and the Primus Essential Trail, at only 8,600 BTUs can boil water in 3 mins and 30 secs.
Weight and Packability
The importance of this metric largely depends on what kinda camping you tend to do. If the answer's car camping, then the weight and packed size of your stove aren't likely to be such big issues. If you plan on backpacking, thru-hiking, or remote backcountry camping, however, then keeping weight and bulk to a minimum is likely to be a top priority.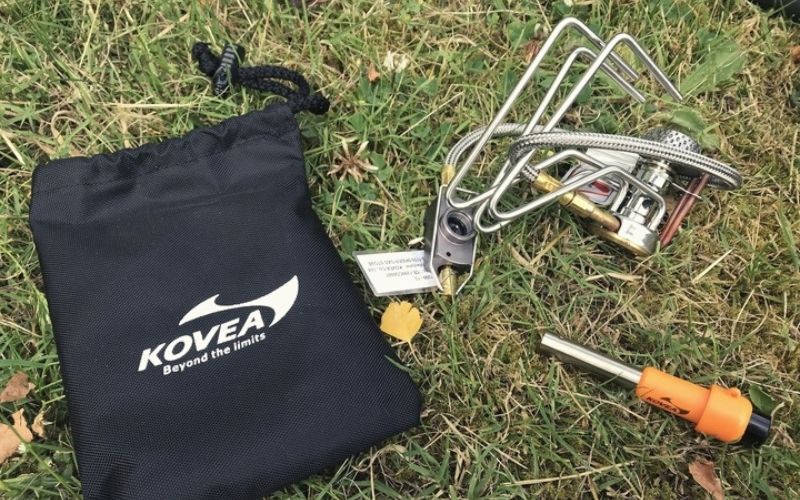 Bear in mind, however, that there's often a trade-off between weight savings and other desirable attributes such as power, wind resistance, and convenience.
The lightest backpacking stoves (usually alternative-fuel stoves or folding camping stoves) typically offer the least wind protection, aren't the most fuel-efficient, and of course, don't include the pot you'll put your fluids/eats in. On the other hand, heavier all-in-one systems are generally best in windy conditions, fuel-efficient, and have an integrated pot for your grub/drinks.
The lightest stove we reviewed was the BRS 3000T, a non-integrated system that weighs a piddly 1oz. The MSR WindBurner, which is an integrated system, weighs the heaviest at 15.5oz
It's also worth bearing in mind that while integrated stove weight includes the overall weight of the burner, pot, and heat exchanger, the weight of non-integrated models refers only to the weight of the stove/burner. It is therefore wise to factor in the added weight of a pot (and windshield) before deciding to buy.
Simmer Control
This refers to the ability to regulate the stove's output, which fussier campers might need when working on more elaborate or complex culinary creations.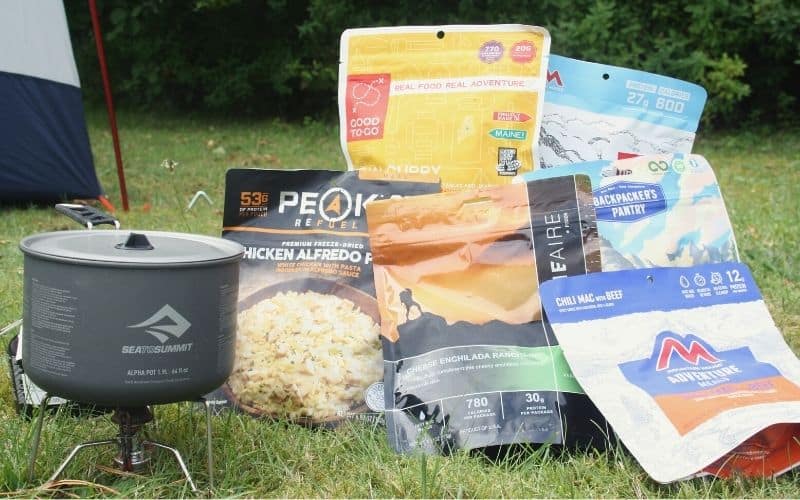 Most screw-on and hose-fed stoves offer simmer control via the gas-release dial on the burner. With all-in-one systems, on the other hand, there's a fifty-fifty split between those that have and those that don't.
In our review, the following stoves have simmer control: MSR PocketRocket 2, BRS 3000T,
Jetboil MiniMo, MSR WindBurner, Soto Amicus, and the Primus Essential Trail.
Wind Protection
No factor impacts more on a stove's efficiency than the wind. Even when there's barely a breeze the wind can direct the force and heat of the flame away from your pot. As such, wind protection is all-important when picking your stove.
Integrated systems are by far the best performers in windy conditions because they are designed with the burner enclosed within a heat exchanger that traps excess heat and delivers it directly to the pot.
With non-integrated systems, you can buy a separate windscreen that both blocks out the wind and reflects the heat from the flame, which can seriously improve cooking time. However, even with separate windscreens, non-integrated systems are still usually less effective in the wind than integrated systems.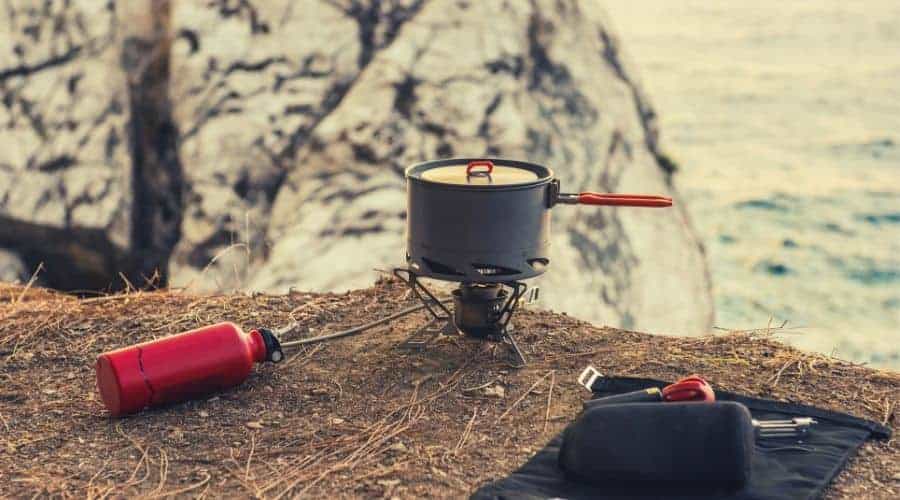 Finally, because hose-fed canister stoves sit lower to the ground, they're usually more stable and better performers in windy conditions than screw-on models.
NB: Using a windshield with a screw-on canister stove isn't recommended as the shield can reflect heat onto the canister, which could cause it to explode.
Cooking at Altitude and in Cold Weather
Another important factor to take into consideration when choosing a stove is when and where you plan on doing your camping. Certain types of fuel perform better in particular conditions than in others.
In sub-zero conditions, isobutane and propane often fail to vaporize, meaning they're unable to travel from the canister to the burner, and at high altitudes, gas canisters can depressurize. In both cases, you'll be left with either a very weak flame or no flame at all.
If you plan on hiking at higher elevations or in winter conditions we recommend opting for a stove that runs on white gas or other liquid fuels. These are the most effective and reliable options in both situations. The only liquid-fuel stove on our list is the MSR WhisperLite.
Integrated Ignition System
Aka "push-button" or "Piezo igniter", this means the stove has a built-in button that ignites the flame when pushed, thereby saving you the hassle of carrying and using matches. As you can imagine this is especially handy in wet and/or windy conditions. While this may add to the overall weight of the device, it's so convenient it's well worth having regardless.
In our review, the Jetboil Flash, Jetboil MiniMo, and Soto Amicus have integrated ignitions.
Stability
A backpacking's stove's stability is determined by the width and design of the pot supports, and in the case of canister stoves, the use (or absence) of canister supports. Stability is especially important if you're using larger pots to cook for a group and when you're doing your cooking in windy conditions.
All of the integrated stove systems in our review (the Jetboil Flash, Jetboil MiniMo, and MSR WindBurner) have tripod leg supports that provide a solid base for the canister. And because the burner locks onto the pot and canister in these systems, they are by far the most stable of the bunch.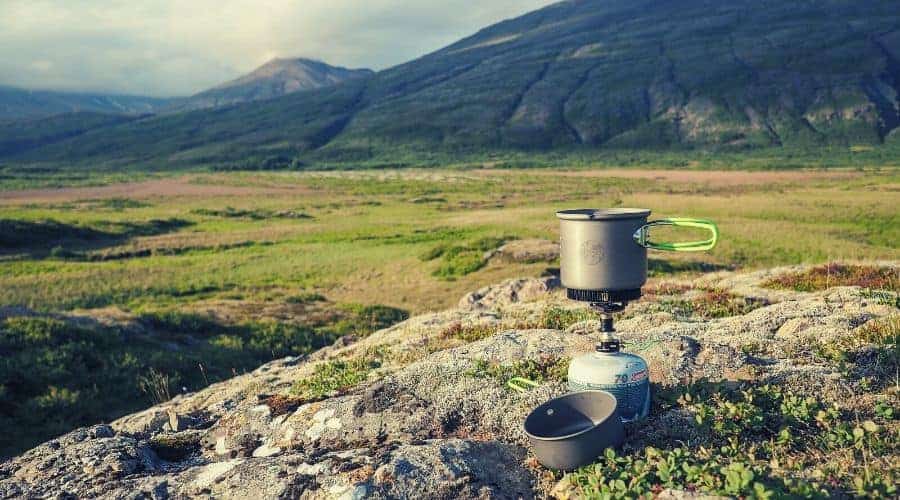 The next most stable options are remote (aka "hose-fed") systems like the MSR WhisperLite, which sits lower to the ground than screw-on canister models and uses a robust tripod stand to support the burner.
Screw-on stoves are generally the least stable option, mainly because the pot isn't locked onto the burner and sits on top of the leg supports where it's exposed to the wind and liable to slide off. Given this, the wider the leg supports are, the more stable the system will be.
The non-integrated systems in our review that have pot supports wide enough to support larger cooking vessels are the MSR PocketRocket 2, Soto Amicus, and BRS 3000T.
Last update on 2021-10-23 / Affiliate links / Images from Amazon Product Advertising API