The 9 Best Long-Sleeve Hiking Shirts
Characteristics to Look For in Lightweight Long-Sleeve Hiking Shirts
When shopping for lightweight, long-sleeve hiking shirts, these are the most important factors to take into consideration:
Weight
"Lightweight" long-sleeve hiking shirts should weigh under 10 ounces. If it weighs any more than this, ask yourself what added features it offers – zippered pockets, water resistance, a hood, better sun protection, insect-repellent treatments etc. – and if these add-ons are worth the extra weight.
For day hikes, the weight of your shirt isn't so much of an issue, though heavier shirts do tend to offer a little more insulation and are typically less breathable due to the density of the fabric. If you're backpacking and plan on carrying multiple shirts to change into along the way, however, then choosing lighter models could bring a significant – and welcome! – reduction in overall pack weight.
Shirt Fabric
The most common hiking shirt materials are merino wool and synthetics like nylon or polyester.
Merino Wool
Merino wool is one of the most popular materials used in hiking duds, and with good reason.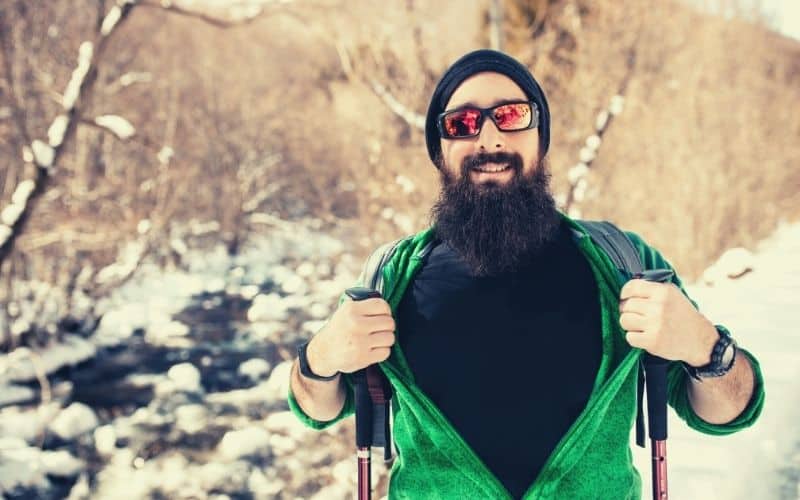 Although pricey, it's very comfortable, breathable, moisture-wicking, dries quickly, and has natural antimicrobial properties that keep it smelling fresh. The natural fibers also allow your body to adjust to different conditions, providing insulation in cold weather and helping to keep you cool when temps are high.
The only downside to merino wool, beyond the price, is that it isn't as durable as synthetic materials. If durability's a concern, look for merino products that are blended with a higher percentage of nylon or polyester to add toughness to the yarn.
Synthetics
The two most common synthetic fabrics used in long-sleeve hiking shirts are polyester and nylon.
Polyester
Polyester isn't quite as durable as nylon, but it dries a little faster, is highly breathable, and wicks moisture away well.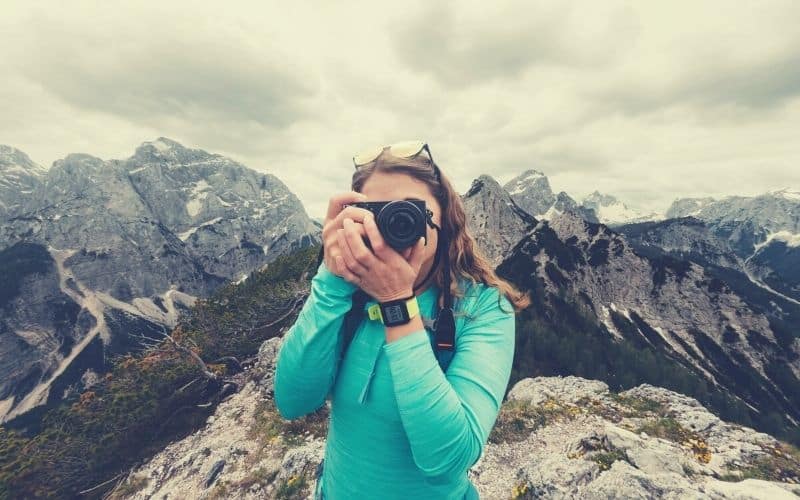 Nylon
Nylon is breathable, quick-drying, moisture-wicking, and a fraction more durable than polyester. On the downside, it's a little stiffer and often not as comfortable. Some brands word around this by adding elastane or spandex to give the fabric a little more stretch and mobility.
Cotton
Although comfortable, cotton isn't a good choice for the great outdoors. It's not the most durable, is slow to dry, isn't high-wicking, and loses all breathability when soaked in sweat.
Antimicrobial Properties
Antimicrobial fabrics are, essentially, odor-resistant ones. They work by killing or preventing the growth of bacteria and other microorganisms that can cause clothes to stink after a sweaty day on the trails.
Merino wool is naturally antimicrobial, so remains smelling fresh long after synthetics start producing a pong. Some synthetic shirts, like that Odlo Blackcomb, use anti-odor treatments in the fabric, but it's worth noting that these usually wear off after a certain number of washes.
UV Protection
One of the main benefits of shirts with long sleeves is that they provide full upper-body coverage and, thus, better protection against the sun's UV rays than their short-sleeve siblings. Some fabrics, however, provide better UV protection than others thanks to the density of the weave or specialized treatments. This is quantified by the fabric's UPF (Ultraviolet Protection Factor).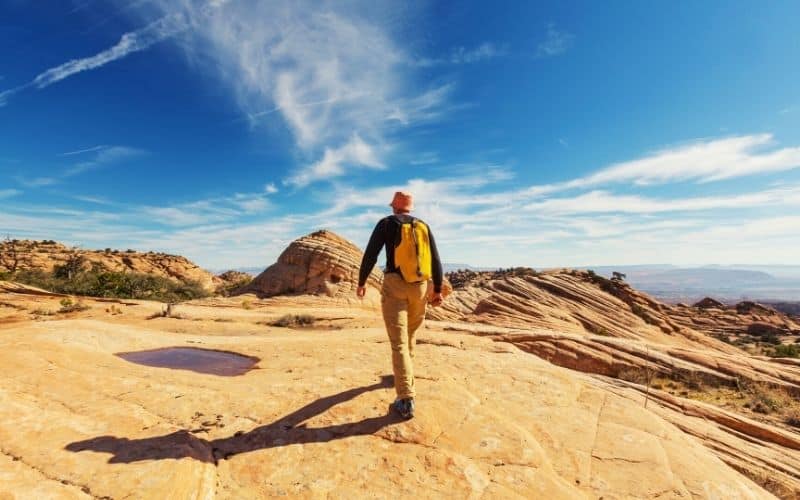 If you plan on hiking in sunny climates, we recommend choosing a hiking shirt with a UPF rating of 20 to 50+. Those at the lower end of the scale will suffice for most buyers on low-level hikes in three-season conditions, while those in the 40-50+ range are a better bet for hikes at altitude.
Last update on 2021-09-17 / Affiliate links / Images from Amazon Product Advertising API