Introductory Guides: Thru-Hiking 101
Are you considering a thru-hike? Looking for first-hand insight into the planning, gear, and mindset necessary for completing a thru-hike? We'll help identify popular routes for your first thru-hike, likely obstacles you may encounter along the way and valuable insight into trail culture.
Looking for a Thru-Hiking 101 Guide?
You're in the right place! In this guide, we will be covering the following:
What is Thru-Hiking?
The 3 Big US Thru-Hikes
The key challenges you face on a Thru-Hike
How to plan for a thru-hike
Are you considering a thru-hike? Feeling ready for a transformative, physical, mental, and emotional experience while spending an extended period of time amongst nature? Maybe, you're just curious about what goes into the planning and executing of a big thru-hike.
Regardless of how or why you arrived here, rest assured, that you have found the right resource for everything thru-hiking. Continue reading below, where we will give you first-hand insight into the planning, gear, and mindset necessary for completing a thru-hike.
We'll, also, help identify popular routes for your first thru-hike, likely obstacles you may encounter along the way, and valuable insight into trail culture gleaned straight from those who have been there before.
Do
Research your intended route and learn as much as you can from previous hikers
Prepare yourself mentally and physically
Budget for your hike
Minimize the gear you pack so that your pack is ultralight
Hike your own hike – know your goals
Don't
Ignore your body on the trail
Forget to anticipate weather/temperature changes – 6 months is a long time
Carry more than you need
What is Thru-Hiking?
In its simplest form, thru-hiking is a long distance hike from one point to another, typically, requiring numerous weeks or months on the trail in order to successfully complete. These hikes can range anywhere from a couple hundred miles in total length to those that span over 2,000 miles from start to finish, as with the famed Appalachian or Pacific Crest Trails.
Typically, a thru-hiker will average between 8-20 miles per day in order to keep in line with reasonably respected completion times. Due to the higher mileage and extended period of time away from civilization, thru-hikes require, considerably, more planning.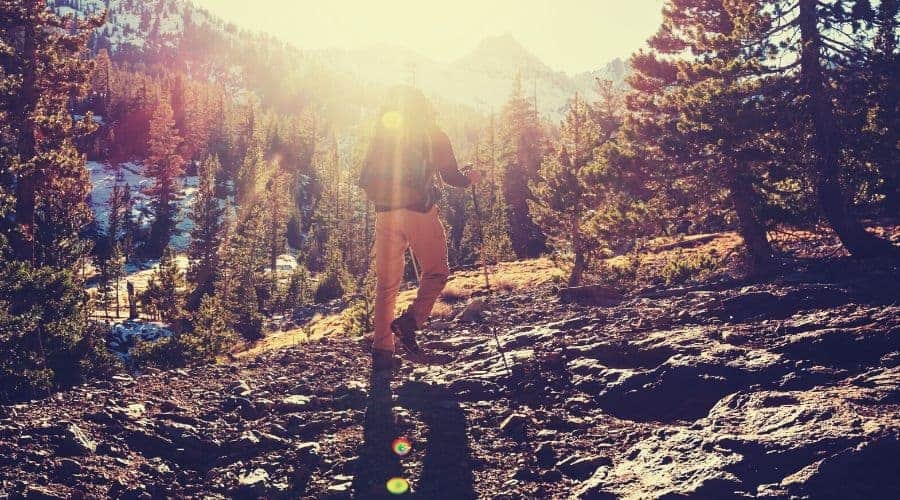 The penalty for a few extra pounds of pack weight may not matter much on a trip lasting 2-4 days, but for someone hiking hundreds of miles over many weeks it can be the difference in success or failure. In addition to packing effectively, thru-hikers must coordinate their plan for replenishing food throughout their intended route.
It is not reasonable to carry a food supply that will last much more than 7-10 days. As a result, most long distance hikers will need to identify several locations near the trail (towns, grocery stores, post offices) where they might be able to refill their food inventory, before continuing along to the next destination. This creates an, entirely, new level of planning and logistics coordination with which many backpackers are unfamiliar.
​Further reading: Learn ​​how to pack a backpacking backpack correctly, pick up some backpacking tips before you go, and make sure you have a good backpacking gear checklist.
The Triple Crown of Hiking in the US (and beyond)
Amongst the seasoned thru-hiking community, three long distance trails have emerged as the ultimate objectives. They represent everything valued by a prospective thru-hiker: incredible terrain diversity, a unique culture to the trail, impressive overall mileage, and numerous challenges to overcome. Successfully completing any one of the three is a monumental accomplishment.
The 'triple crown', as it is affectionately known amongst the most accomplished thru-hikers, consists of the Appalachian Trail (A.T.), the Pacific Crest Trail (P.C.T.), and the Continental Divide Trail (C.D.T.).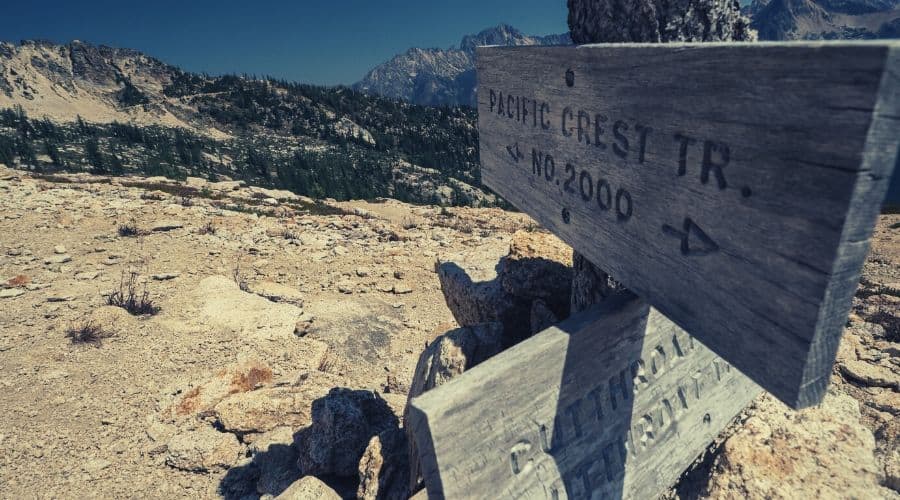 While many dream of completing just one, some thru-hikers spend their lives chasing the ultimate triple crown goal of successfully completing all three thru-hikes. As you can imagine, the commitment and resources necessary to make a goal that large obtainable keep those who have achieved it in very small company.
Appalachian Trail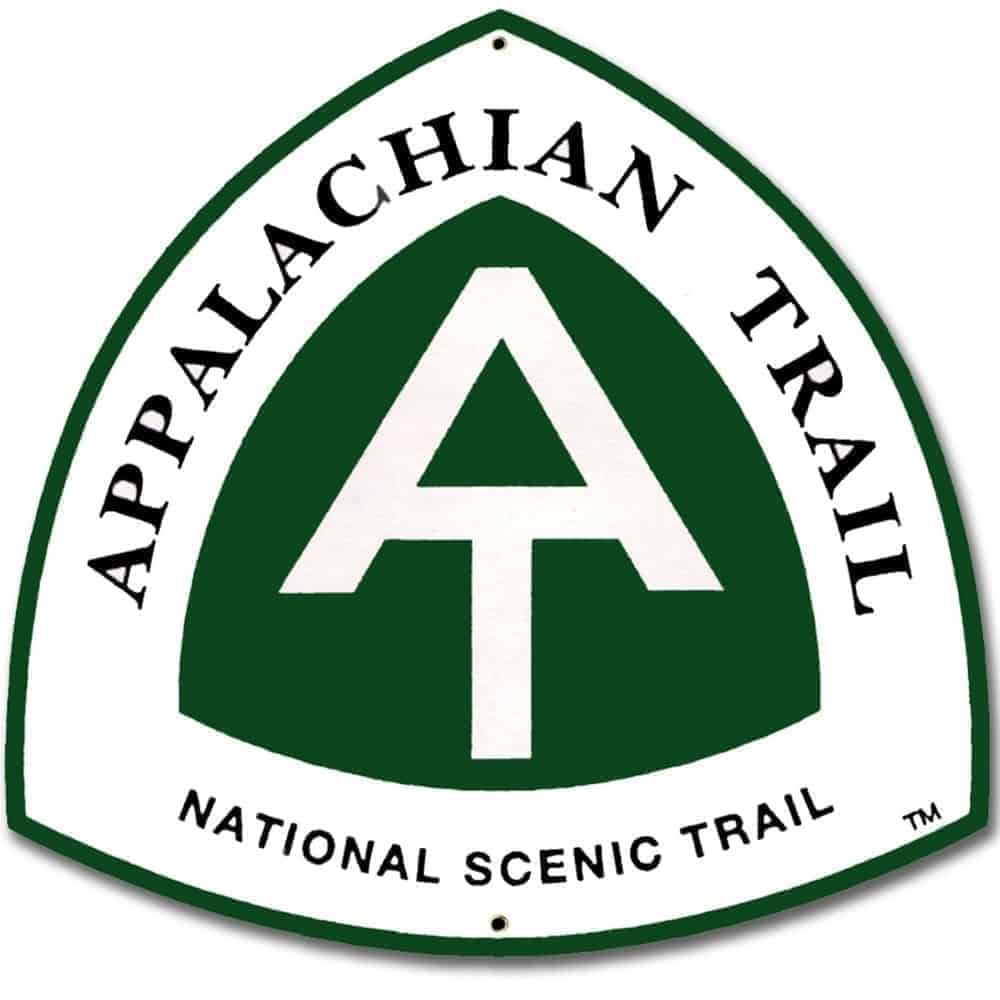 The Appalachian Trail is the longest, hiking-only trail in the world and it, rightfully, serves as the first and only objective for many thru-hikers. Spanning from Georgia to Maine, it covers over 2,100 miles through the entire Appalachian Mountain Range.
It is popular as a first thru-hike, partly because of its notorious history and culture, but also because the trail is well marked, seldom ventures far from civilization, and features less elevation and weather change when compared to its western counterparts.
2,190 miles
464,500 ft. of elevation gain/loss
14 states
4-6 month commitment for most thru-hikers
Pacific Crest Trail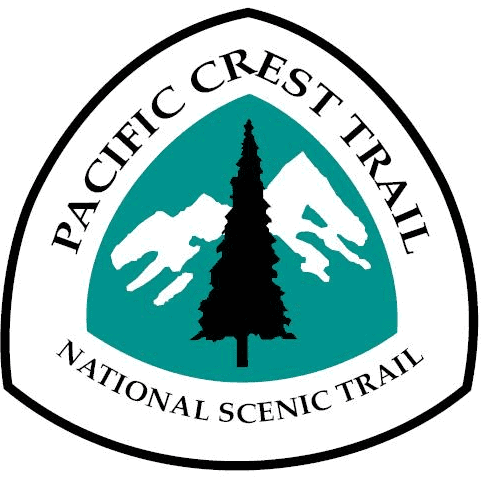 Connecting the United States' Mexican and Canadian borders through the Sierra Nevada and Cascade mountain ranges is the Pacific Crest Trail.
While less popular than the A.T., the PCT is generally considered a harder hike. It features longer mileage, significant elevation changes, greater expanses of wilderness, and seldom crosses a road, limiting hitchhike options into nearby towns. Snow-covered terrain is, often, encountered at higher elevations and adds another challenge with which to contend.
2,650 miles
900,000+ ft. of elevation gain/loss
Horseback and hiking permitted
California, Oregon, and Washington
5-7 months average hike time
GoatManMike has an excellent guide on how to plan a PCT hike.
Continental Divide Trail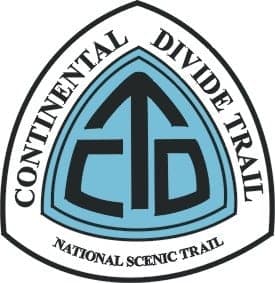 The granddaddy of thru-hikes, the C.D.T. will challenge even the hardiest of hikers. As with the other two, it is designated as a National Scenic Trail. It is, however, the only one to surpass 3,000 miles in length and features the highest elevations and most remote regions, while traversing through 5 states from Mexico to Canada along the Continental Divide.
3,100 miles
Total elevation change: approx. 800,000 ft.
5 states (New Mexico, Colorado, Wyoming, Montana, Idaho)
​5-8 months expected for completion
Other Notable Trails
The Long Trail – Vermont, USA
Affectionately known by Vermonters as the footpath in the wilderness, this 272-mile footpath makes its way across the Green Mountains and Vermont's highest peaks on its way to Canada.
John Muir Trail – California, USA
A wonderful adventure through the High Sierra backcountry featuring high elevations and a noticeable, alpine feel to much of the hike. At 210 miles, this trail can be completed in a couple weeks by most hikers.
International Options
The West Highland Way – Scotland
A great option for those wanting to experience the joy of an international thru-hike, without needing to quit their career and spend 6 months on the trail. The trail follows ancient roads as it meanders for 96 miles from northern Glasgow all the way into the Scottish Highlands. Most complete the hike in 7-10 days, although ultra runners have been known to tackle the trail's entirety in less than 24 hours.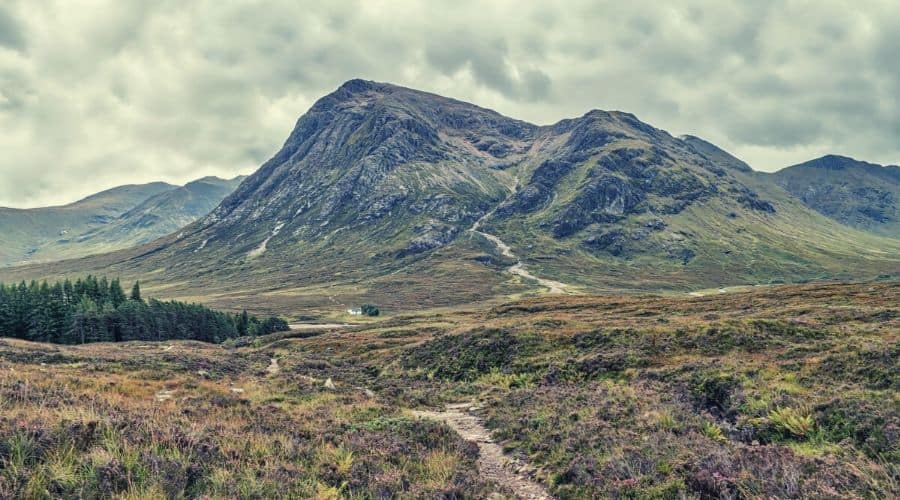 Camino De Santiago – Spain
Follow the footsteps of many before you on this route with vast, medieval, European history. There are numerous routes from which to choose for your pilgrimage, all ending at Santiago de Compostela. This is a popular route, and destination for many across the globe. Expect to see many other people, bicyclists, and horses along the way.
Thru-Hike Challenges
I've noticed that many prospective thru-hikers focus, almost exclusively, on the many challenges of planning their thru-hike (how do I get time away from my job/career, how much will it cost, what gear do I need, etc) and not enough on the challenges that will be present once they are actually on the hike. Recognizing and preparing for the physical, mental, and financial challenges you will endure is one of the most important steps you can take to ensure success.
Physical
Physical ailments and injuries are, probably, the leading cause of thru-hikers stopping short of their intended goal. Consider for a moment what you are asking of your body before beginning a long distance thru-hike.
You will be hiking 10+ miles every day through undulating, rocky, rooted, mountainous terrain, including stream crossing and scrambles. Your feet, ankles, calves, quads, and knees will be under constant stress and will, likely, require constant attention to keep healthy and capable of moving forward.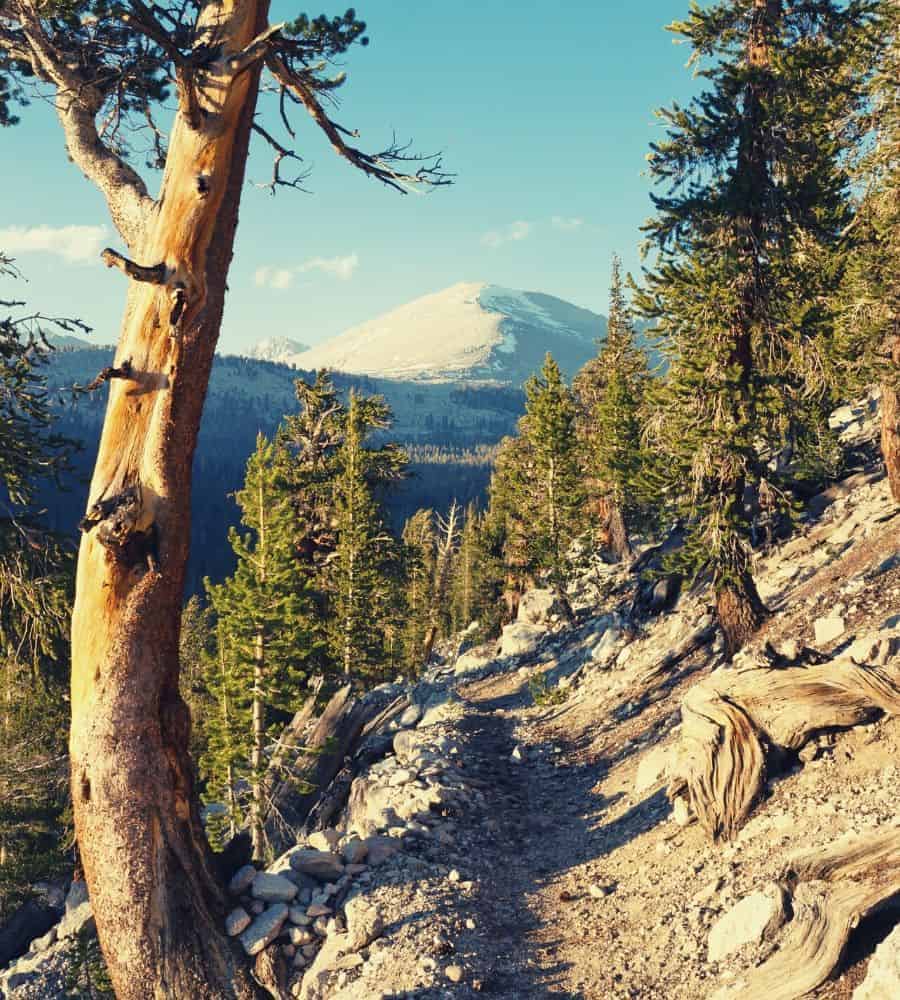 Don't forget the strain placed upon the upper body either. Spending 6 hours or more each day with 25+ lbs on your back can lead to shoulder soreness and lower back pain. I have experienced fungal infections on numerous occasions, where my skin breaks out in a rash, precisely where my packs' shoulder straps are positioned. The sweaty skin underneath pack straps can be difficult to dry out on long hikes.
Mental
Are you a good conversationalist? That's good because, as a thru-hiker, you'll be talking to yourself a whole lot! Seriously, the very nature of setting out on a hike like this will result in personal reflection and conflict like you have never experienced. Without many of the distractions that exist off the trail, there's a good chance you'll find yourself analyzing every aspect of your character, relationships, and purpose while on this planet.
We'll admit that this is one of the greatest allures of long-distance hiking. Making sure that you are ready for this journey of self-discovery, however, will go a long way towards your emotional stability and happiness while on the trail. There has never been a thru-hiker that has completed a significant hike without a certain degree of mental toughness. Find the source of yours and get ready to use it.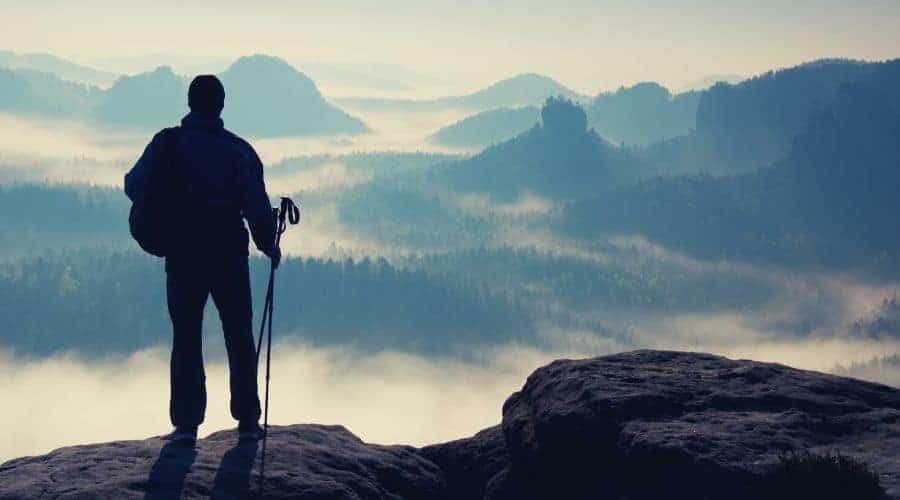 Financial
Budgeting is an important aspect of thru-hiking. While there are some common guidelines for what it will cost ($2/mile) to complete a thru-hike, it varies for every individual. Your food choices on the trail, along with your comfort level in regards to lodging, are two of the biggest contributors to what your trip will cost. Here are the main areas where we find ourselves spending money on the trail:
Food:
Expect to purchase groceries every 10-14 days
Allow for multiple 'splurge' meals throughout your hike at restaurants in town
Lodging:
Most hikers prefer a comfortable bed and a warm shower at a hotel/hostel every 2- 3 weeks
Know beforehand how important this is to you and how it affects your overall budget
Gear:
Expect to make some gear changes as your hike progresses – new shoes, a lighter stove, replacement hiking poles, etc.


Planning a Thru-Hike
Selecting a route
Research everything you can find (there's a lot) on a given hike to determine whether it will be a good fit for you. Also, make sure to match your intended route and expected pace to your personal goals and available time commitment. If you know that 5-7 months in nature is what you're ultimately seeking, don't select a thru-hike that takes most people 1-2 months to finish. This may leave you feeling unfulfilled.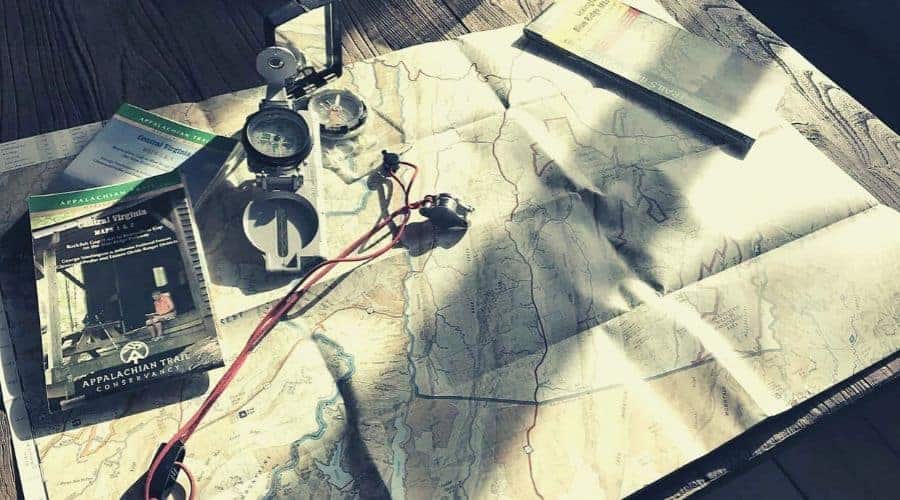 Maps and Compass
Also, be realistic about your pace after you've selected a route. Look at the average miles/day of those that have completed that trail and be honest with your experience and fitness level.
Training
Your body will begin to condition itself to daily hiking within the first few weeks of your thru-hike. Jumpstart this process by completing several, smaller hikes, preferably with your full pack, in the 6 months leading up to your thru-hike objective. This can be a great way to condition your body while, also, identifying key gear changes that need to me made before you start.
Resupply logistics
A significant portion of your time planning a thru-hike will be addressing the ways you plan to resupply gear and/or food throughout your hike. Here are some common strategies: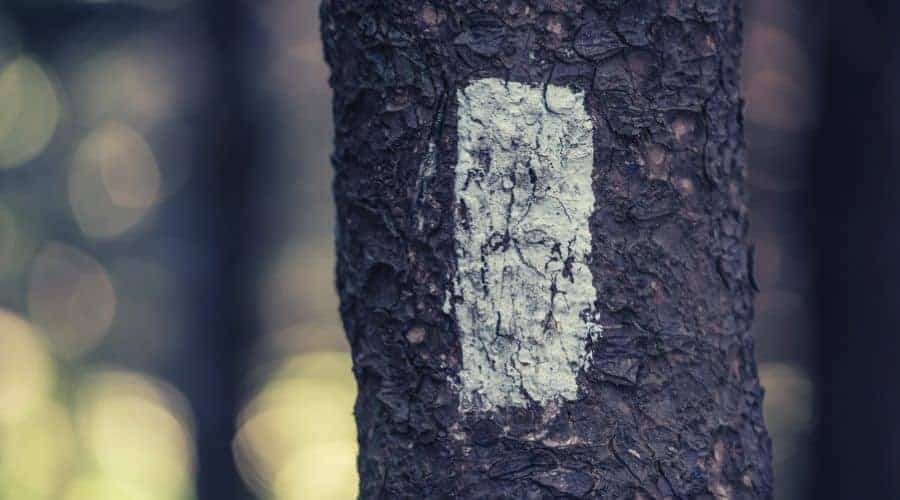 Shipping a pre-packed resupply box to yourself
Many hikers will schedule boxes filled with gear and/or their favorite food to arrive at post offices locations along the trail (usually towns nearby), who will then hold the box until they arrive. This is the only way to guarantee that you'll have exactly what you want and you'll never have to experience the disappointment from hiking 75 miles to the next grocery store only to discover that they don't carry your favorite energy bar or chocolate.
Buying groceries
More experienced hikers tend to forego the cost and extra planning necessary for shipping multiple boxes, in favor of just buying groceries along the way. This is a great way to keep costs down and adapt your menu to how your feeling in the moment.
*WARNING: buying groceries immediately after hiking 100's of miles is a dangerous endeavor. Stick to your budget and remember that you will have to carry everything you buy.
Friends/Family Care Packages
Some hikers will coordinate for family members to meet them at critical resupply points. Others will leave post office addresses and their planned itineraries with friends who can then surprise them with food and other personal effects. The anticipation of what might be waiting at the next post office is enough to get many hikers through some difficult miles.
Food and Water
Serious thru-hikers will, actually, calculate daily caloric intake when planning menus for their nutrition while on the trail. At the very least, you should have a solid understanding of what makes for a good backpacking meal plan.
You will, also, want to bring a way to filter and/or treat water that you collect during your hike. I've heard of some hikers choosing not to bring one, although it's not worth the risk in my opinion.
Thru-Hiking Gear
Minimize. Minimize. Minimize. The importance of hiking light on a thru-hike cannot be stressed enough. Lightweight backpacking has numerous benefits, even for shorter trips, however, long distance journeys are where the minimalist mindset really pays off. Critique every piece of gear you plan to bring.
Backpack strategy
There are two schools of thought regarding the best backpacking pack to bring for a long distance hike. Comfort oriented packs, like popular versions from Osprey, include multiple straps, attachment points, integrated frames and thick padding where it's needed. These packs maximize organizational potential and strap comfort, however, they usually weigh 3-5 lbs.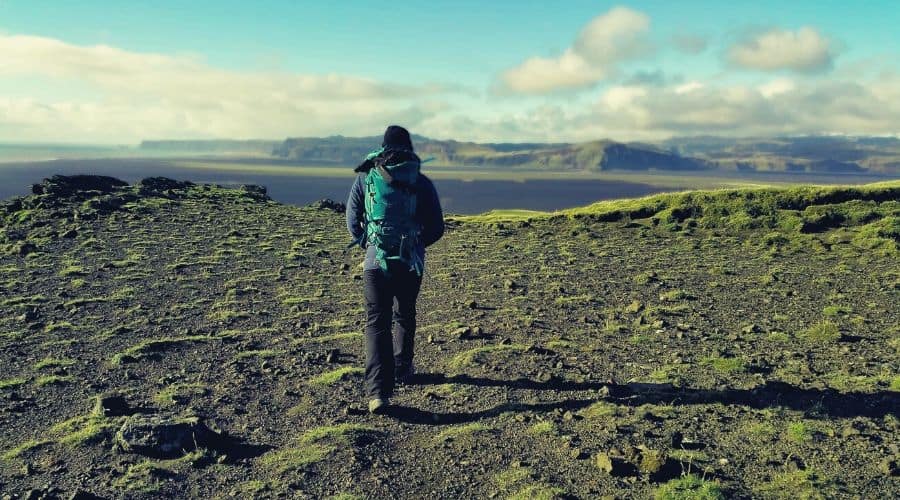 Loyal minimalists will look for streamlined packs such as the ULA Circuit that forego the 'bells and whistles' seen in the above packs and instead feature a simple, ultralight design. These packs require precise packing to provide the necessary rigidity that would normally be provided by internal frame packs.
Shelter
There are numerous shelter options available to thru-hikers. Generally, tarps or hammocks will be the lightest, with tents providing the most privacy and separation from nature each night.
Ultralight tents are a great way to reduce weight on the trail but their durability will be the sacrifice. Utilize a footprint for greater protection and carry repair patches for potential tears.
Trekking poles
These are, definitely, not an item to skimp on when accumulating gear for a thru-hike. A quality set of hiking poles, and the skills on how to use them properly, will increase your chances of a successful hike.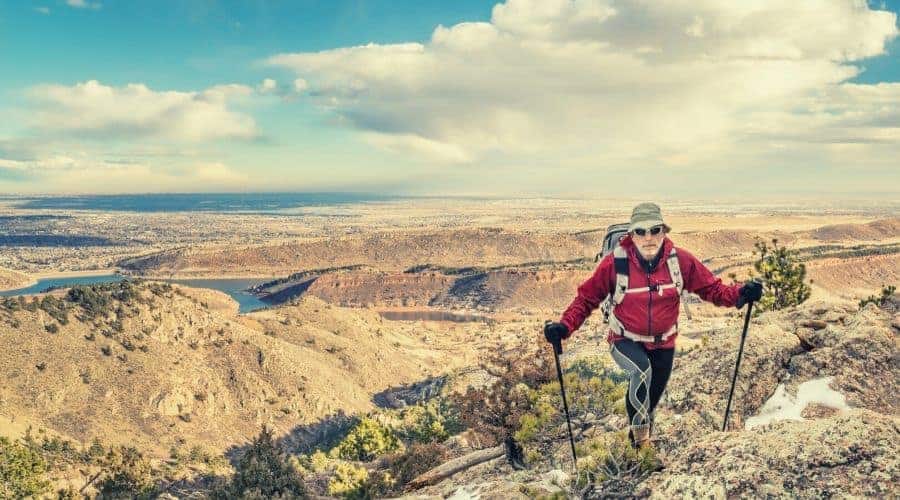 Miscellaneous gear
When bringing together all the smaller, miscellaneous gear items for your hike, seek out items that have multiple uses. Familiarizing yourself with 'The Big 4' and the ways in which you can minimize weight with each will, also, go a long way to arriving at a comfortable pack weight.
Thru-Hiking Culture, Community & Trail Speak
Culture and community
Once you set out on your first thru-hike, you will be earning acceptance into one of the most unique and eclectic communities found within the outdoor world. Thru-hikers forever share an unspoken bond of understanding and appreciation for time spent in the wild. This bond is enough to transcend cultural and socioeconomic differences and it's capable of making people you didn't even know weeks earlier feel like lifelong friends.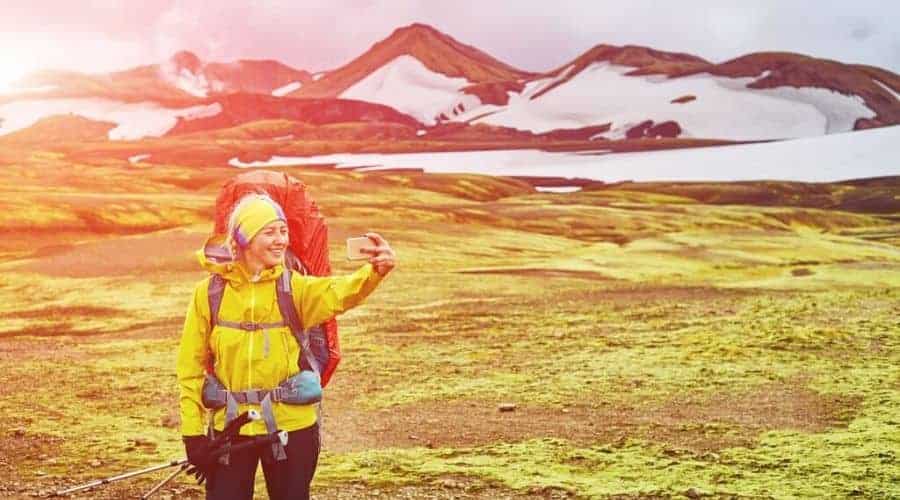 This community's reach, however, extends far beyond the bond shared amongst hikers out on the trail. In fact, there are towns along every major long distance trail that have become so infatuated with the stories and the people that hike through them, that there very identity is woven into the trail's existence. Trail angels from these towns, commonly, seek out ways to help hikers. Many, even, cater businesses towards them, only expecting an honest story or a chance to relive their own hiking memories in exchange. I think most thru-hikers would agree that once this community takes a hold of you, there's really no letting it go.
Trail names
You may have noticed by now that many thru-hikers choose to forego their given birth name while on the trail, in favor of something a bit more creative. Whether it's a commitment to shedding a previous personna or just a fun way to remember everyone you meet, this decision is entirely yours. Some choose their trail name before they start hiking, while others let it develop as their hike progresses.
Trail Speak
If you're planning to join this community as a new thru-hiker, you better learn to speak the language right? Don't worry, we've got you covered with a trail dictionary of sorts, featuring the latest lingo to help you fit right in. Now, where you going SOBO or NOBO?
Trail magic: a surprise item, often food or a cold drink, that appears on the trail
Trail angel: Someone who helps a thru-hiker in an impactful way – Could be feeding them a meal, housing them for a night, or giving them a ride into town
Cowboy Camping: no tent, just throw out your pad and sleeping bag under the stars
NOBO: A hiker heading northbound on the trail
SOBO: One heading in a southbound direction
Flip-Flop: A strategy where a hiker completes half of the trail, gets a ride to the other end, and then starts hiking back to where they stopped in order to complete the full thru-hike
LNT: used when referring to Leave No Trace Principles
Grey water: dishwater
Zero day: A rest day, where no mileage is covered
Slackpacking: Hiking without a pack, commonly seen when a motorist offers to transport a hiker's pack to a trail intersection farther along so that they can enjoy a day hiking with no pack
Yo-Yoing: Completing one full thru-hike of the entire trail, turning around and heading in the opposite direction for another. Craziness level=high!
The Green Tunnel: A way used to describe the A.T. because of its long stretches through eastern forests