We've been ultralight backpacking for 1000s of miles. The main gear lesson we've learned in that time? Lighter is better!
You don't have to have the newest, lightest gear to have awesome outdoor adventures, of course. However, putting together a gear list that helps you make your load a bit lighter is something we're sure your back, legs, and most of the rest of you will be grateful for!
Whether you're gearing up for a 2,000+ mile epic thru-hiking adventure or going out for a simple weekend wander, perfecting your ultralight gear setup will allow you to go farther and faster. You'll have fewer injuries and cuss a whole lot less, too.
To help you achieve this blissful state of being, in this ultimate guide we'll cover everything you need to know to shave pounds off your pack!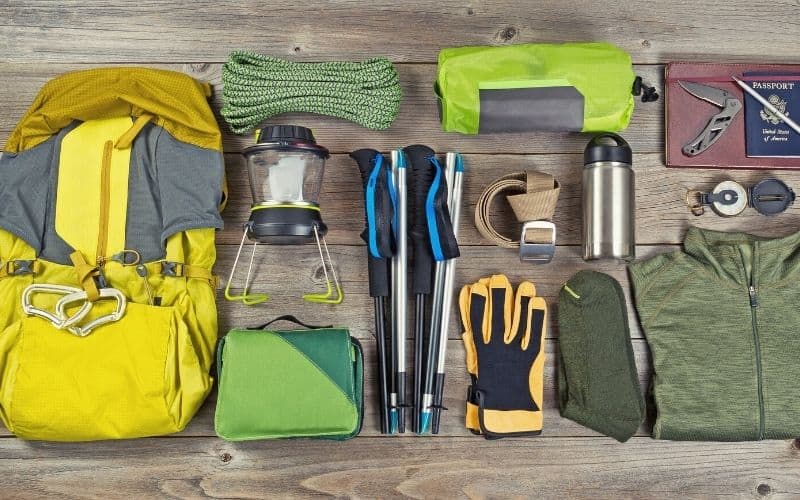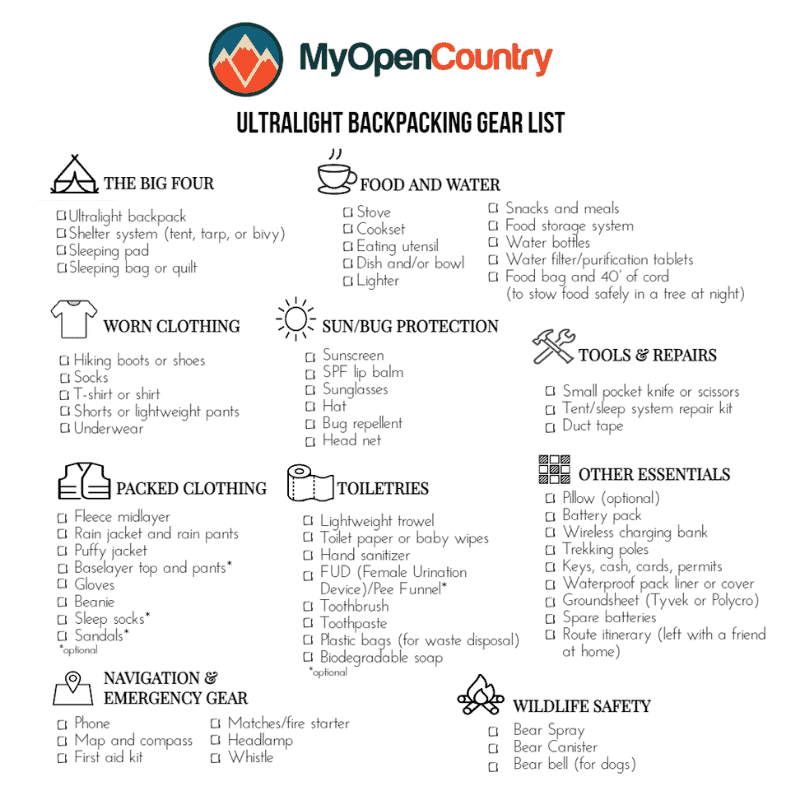 The Essentials for UL Backpacking
The Big Four: Backpack, Shelter, Sleeping Bag, and Sleeping Pad
As the most substantial items in your backpacking kit, your big four are going to impact your overall base weight the most. This is where you should focus to make your pack as light as possible. The big four are also the most expensive items in a backpacking setup. Do your homework before you make any purchasing decisions.
Backpack
Even though it's listed here first, you should wait to buy a backpack until you know exactly what's going in it. This way you'll know what volume pack you need.
Most ultralight backpackers will use somewhere between a 30 and 50-liter pack. Ultralight packs in this size range between about 1 to 2 pounds. Most of these still have a hipbelt and minimal internal frame. The lightest of the lightweight packs will only have shoulder straps, and no frame at all.
We're big fans of the Hyperlite Mountain Gear 2400 Southwest Pack, a lightweight, durable pack with a frame and hipbelt.
Most packs have a DWR coating. If you're anticipating gnarly weather, however, carrying a lightweight rain cover is a good idea.
Shelter
First things first. Before choosing what shelter to get, you'll have to decide what type of shelter system to go with.
A tarp is the lightest, most packable, and most affordable option. Bear in mind, however, that a tarp won't provide any bug protection – you'll at least need a head net.
Our favorite tarp is the Six Moon Designs Deschutes tarp. This shelter has a door, so you'll get 360-degree storm protection, but no floor.
If you need bug protection and want to be able to pitch your tent on rock, choose a freestanding tent like the Nemo Hornet Elite.
Freestanding tents are the heaviest kind of backpacking tent. However, they're the easiest to use and most versatile. They're great if you want to leave your tent set up at base camp while going on day hikes, if you don't use trekking poles, or if you're bikepacking.
Trekking pole tents, or non-freestanding tents, are a nice compromise between the ultra-minimalist tarp and heavier freestanding tents.
These tents are usually single-walled, meaning they don't have a separate rainfly and bug net. They're held up by the same hiking sticks you use to walk with and tension created by your tent stakes and guylines. They provide good protection from bugs and storms, and they're generally easier to use than a tarp.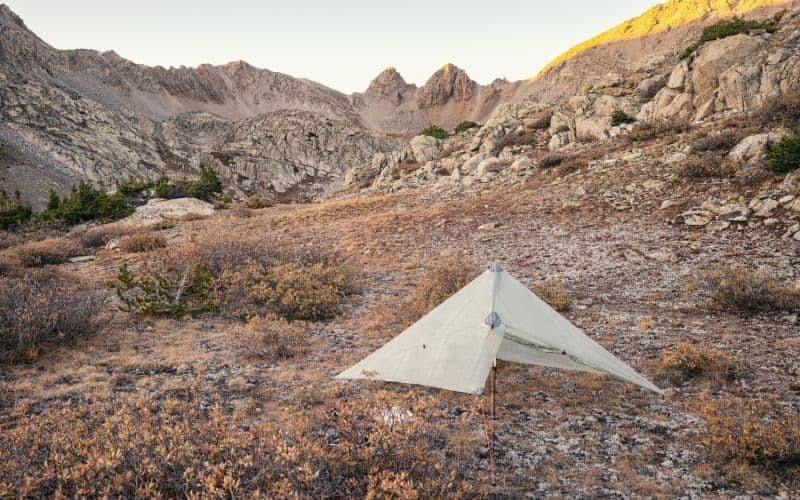 One of our favorites of this kind is the Tarptent Aeon Lithium. It's pricey, but it only weighs 17 ounces. For a fully-enclosed one-person shelter, that ain't bad. Plus, the Dyneema Composite Fiber material it's made of is unparalleled in stormworthiness and is surprisingly durable.
You'll also want a groundsheet like a lightweight polycro ground cover, especially if you're using a tarp.
Sleeping Bag
Your sleeping bag will be what keeps you warm on cold mountain nights. A lot of ultralighters will opt for a quilt over a bag. Quilts can be up to a half pound lighter than an ultralight bag. And more importantly, quilts are generally less expensive than ultralight sleeping bags because they have no zipper, which means they're easier to sew.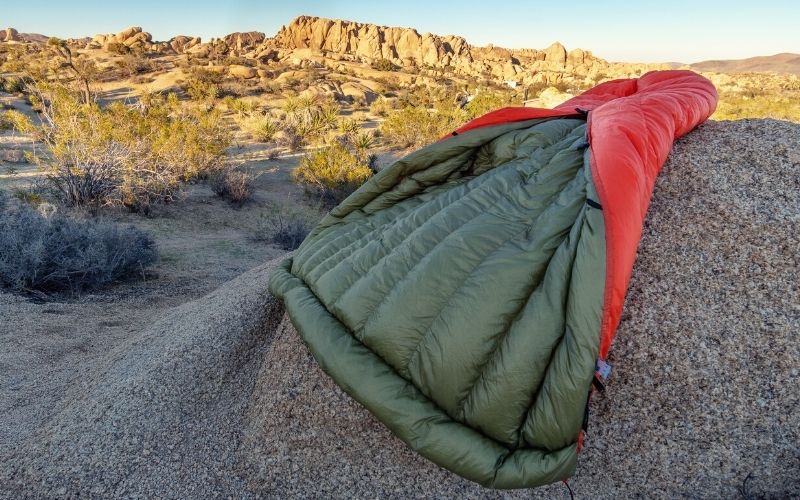 The only downside to quilts is that they have no material on their underside, so you'll be relying on your sleeping pad to insulate you from the ground.
We think the Enlightened Equipment Revelation is a great choice for an ultralight quilt. And for those not ready to ditch the zipper, our top recommendation is the REI Magma 30.
Whether you choose a sleeping bag or quilt, down will work better than synthetic insulation for most applications. Down compresses more than synthetic insulation. Given that your sleeping bag or quilt is the bulkiest item in your kit, there are serious space savings to be made.
Packability is important here. Using a waterproof stuff sack with a down bag is a great option for wet-weather backpacking.
Sleeping Pad
To round out your sleep system, you'll need a sleeping pad. This is responsible for keeping you comfortable while you sleep on the hard ground and insulating you from underneath. Our favorite inflatable sleeping pad is the Thermarest NeoAir Xlite. For other options, check out our buyer's guide for the best sleeping pad for backpacking.
Inflatable pads generally have the highest R-value (the value used to measure the pad's thermal resistance or insulation). The Xlite has an R-value of 4.2. But, you'll need a patch kit for your inflatable pad, because it isn't going to insulate much if it's punctured!
Some UL hikers prefer closed-cell foam pads, like the Nemo Switchback, over inflatables.
Foam sleeping pads can't be punctured, but most don't find them as comfortable as inflatable pads. They aren't as warm, either. Closed-cell foam pads usually have an R-value of about 2, which is unlikely to provide enough insulation in the shoulder season. Foam pads don't pack down as small, either, so you'll likely have to strap yours to the top of your pack.
Worn Clothing
Trail Running Shoes
A lightweight pair of trail running shoes with a wide toe box is a great gear choice for ultralight backpacking. Trail runners are lighter than hiking boots or shoes, and they breathe better. More breathable means less sweaty feet, which means fewer blisters!
When walking all day, especially in hot weather, your feet tend to swell. This is why a wider shoe is best for backpacking. The peeps here at My Open Country are all huge fans of the Hoka Speedgoat. They come in wide sizes, are oh-so-comfortable, and can last well over 500 miles.
Everyone's feet are different, so be sure to break your trail runners in to make sure they fit comfortably before wearing them on a backpacking trip.
Socks
A good pair of thin wool socks will stink the least at the end of a backpacking trip. Most people bring only 2 pairs of socks, one to wear and extra socks to sleep in.
Our favorites? These lightweight merino hiking socks from Darn Tough.
Shirt
Wear a shirt that you find comfortable. You'll be wearing this all day and maybe all night as well. Synthetic materials will dry the quickest and wool will keep you warmer as you sweat. Avoid cotton or rayon as these perform poorly when wet. A shirt with a high UV protection factor, like REI Co-op Sahara Long-Sleeve Shirt, is recommended for summertime backpacking.
Running Shorts
Running shorts are great because they dry quickly and are comfortable in warm weather. They're also easy to put layers over. And since they dry so quickly, shorts double as your swimsuit bottoms. Good thing, because ultralight means you aren't bringing extra clothing, and that lake looks prime for a dip!
Packed Clothing
Down Jacket
A good lightweight backpacking gear list always includes a down jacket or synthetic insulation puffy jacket. This piece of clothing will have the highest warmth-to-weight ratio of any in your kit and is great for hanging out on chilly summits or on cold nights.
Down jackets will pack smaller, but you can use a synthetic puffy as an active layer since it will still insulate when it gets wet from your sweat. Whatever you choose, make sure it has a hood if you're using a quilt.
Our favorite down jacket is the Enlightened Equipment Torrid Jacket, which weighs just 8.4 oz.
Wind Breaker
Though not essential, a windbreaker is a versatile active layer that you can quickly take on or off. An ultralight wind jacket only weighs a couple of ounces (less weight than some pairs of socks!). Using a windbreaker will also make your rain jacket last longer since you won't be using the layer you rely on to keep you dry to block the wind.
We like the Patagonia Houdini as an ultralight and packable layer. This jacket's so small it will even fit in a hip belt pocket.
Rain Jacket
Rain gear is not one category in which we recommend you go all out to save weight. Even if the forecast calls for nothing but blue skies, you should still bring a waterproof jacket along – storms are unpredictable in wilderness areas far away from weather stations and, as we all know, weather forecasting ain't an exact (and reliable) science!
Choose a jacket that is as light as possible while still providing good weather protection. Breathability is important, but nothing that will keep you dry in a downpour is going to excel in this metric. For this reason, look for storm worthiness first and foremost.
We like the Outdoor Research Helium and Arc'teryx Zeta SL, both of which are very lightweight and packable.
Rain Pants
Waterproof pants are great in cold, wet conditions, but incredibly sticky in warm weather. Look for pants that have ankle zips so you can easily take them off or put them on without removing your shoes or boots. Another warm-weather rain gear option for your legs is a rain skirt. These provide much more breathability than pants, and are incredibly fashionable!
To keep your pack weight down, consider using wind pants, such as the EE Copperfield, instead of waterproof pants. These will work as a warming layer for your legs, but aren't waterproof.
Long Underwear
Long Underwear is nice to keep you warm and cozy while you're sleeping. Look for long underwear that is as light as possible while still being comfortable. You'll mainly be sleeping in these so they'll be on your back all day.
Sleeping in tights also helps to keep your down sleeping bag clean. And a clean bag means a warmer bag. Remember, dirty, oil-covered down won't insulate as well.
Gloves
Gloves are nice for chilly mornings and at night. Get gloves that will allow you to use your hands. That is, ones that are dexterous and, ideally, touch screen compatible, too, because you might want to use your phone to check your GPS location or take a picture while wearing them.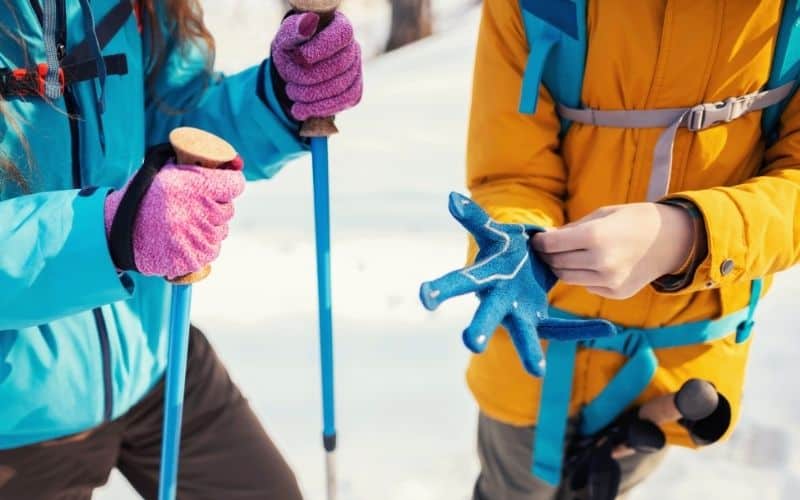 Beanie
A lightweight fleece beanie is great for keeping your noggin warm when the temperature drops. Our favorite is the REI Polartec.
Cooking System & Kit
A hot meal is nice at the end of the day and on chilly mornings. Get a backpacking stove that either burns isobutane or alcohol as fuel, as these are the most weight-efficient.
Round out your cook kit with an ultralight pot between 500-1000 ml and a lightweight eating utensil, like a spork. Make sure your pot has a lid–that will help you conserve fuel. We think the Toaks Titanium 750 mL pot is a great choice.
Isobutane stoves, also known as canister stoves, are light, efficient, and easy to use. However, the canisters can be hard to come by in some areas and they're very loud. We've used the same MSR Pocket Rocket 2 for hundreds of nights on the trail and it's never done us wrong unless you consider the fact that it sounds like a rocket ship.
Alcohol stoves are cheap, you can make them yourself, and they're very quiet. With an alcohol stove, you can find fuel anywhere that sells denatured alcohol or yellow Heet. That means you can find fuel just about anywhere there's a gas station.
However, alcohol stoves don't boil water as fast as canister stoves and they're not allowed in areas with an active fire ban. If you're hiking the Pacific Crest Trail or somewhere equally as dry, therefore, you shouldn't plan on using an alcohol stove.
Grub
Food and water are going to be the heaviest things you carry with an ultralight setup. For food, try to only pack food that is at least 100 calories per ounce to keep your total weight down.
You'll need about 3000 calories of food per day. The more dense bars, nuts, dried fruit, and chocolate you can pack (and eat!), the less your food will weigh. If you're good about carrying high-calorie foods, you can likely get away with slightly under 2 pounds of food per day.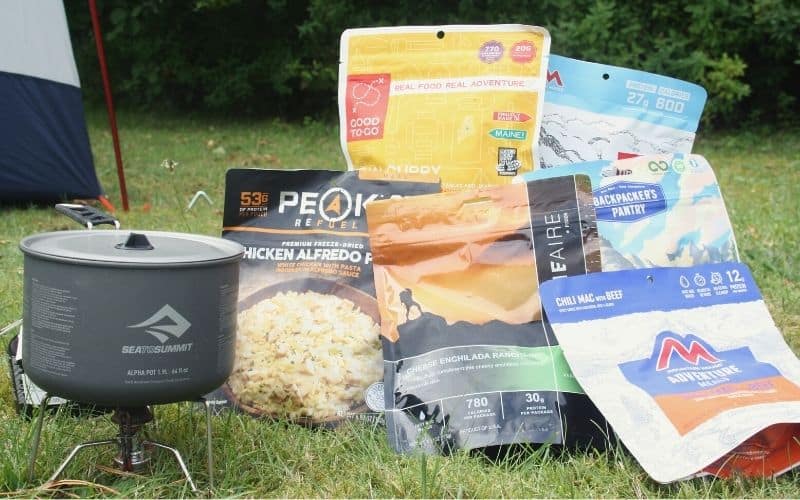 Food Storage
As far as food storage goes, you'll want a lightweight and strong food bag that fits up to 5 days' worth of food. We think the Granite Gear Air Zippsack is great because it's cube-shaped and zips open from the top. This allows you to see all your food when you open up the bag.
A lot of people also like DCF food bags because they're lighter, but you'll have to dig around in that vertically oriented bag to find those peanut M&Ms.
When storing your food at night, use an Ursack if camping in bear country. They're the lightest and most packable bear-resistant food storage option available. Do note, however, that Ursacks aren't allowed in places that require a hard-side bear canister.
You can also do a bear hang with your food, but a good bear hang can be difficult to do properly in places without the right kinds of trees.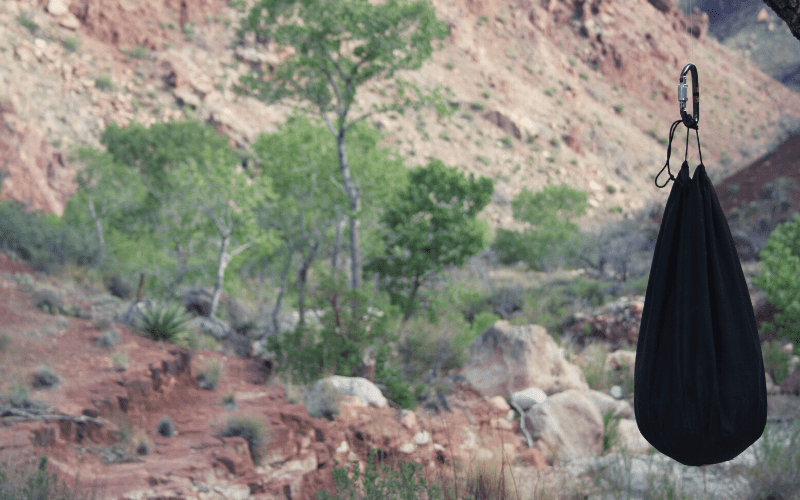 Water Storage and Filtration/Purification
Using a lightweight water bottle with standard 28 mm threads and a Sawyer Squeeze water filter is the easiest way to store and filter water. This kind of water filter threads on the top of the water bottle, so you can just scoop water into the bottle and filter as you go.
Using clear plastic water bottles stored in your pack's side pockets makes the water easy to access and allows you to quickly see how much you have. Some people like the convenience of drinking from a hydration bladder, but it isn't as convenient when you have to pull it out of your pack to refill it.
Tech and Gadgets
Even though you'll be in the wilderness, technology can enhance the experience. Load GPS maps onto your phone to navigate, but be sure to bring paper maps and a compass for backup. Bring an SOS beacon or a Garmin Inreach Mini, which allows you to send and receive messages from anywhere and call for help if sh*t goes south.
Some optional technology that's really nice to have are headphones and a camera (though you can opt to just use your phone for pictures and listen to birdsong!).
To keep everything charged, pack a portable battery pack. Something with 10,000 milliamps will give you 2-3 charges on a standard phone. This should last you at least 5 days if you're using your phone in airplane mode and not taking a lot of videos. The Nitecore 10000 MaH power bank is less than 6 ounces and has quick charge capabilities.
First Aid Kit
This one's important, but don't go crazy with the first aid supplies either. You can buy a first aid kit, or assemble one yourself. You should definitely have clean gauze squares, some tape (leukotape is a magical multi-use medical tape), antibiotic ointment, and antibacterial wipes at a bare minimum.
Toiletries
To stay fresh out there, bring a toothbrush, toothpaste or tooth powder, dental floss, and hand sanitizer. Cut down a bamboo toothbrush for maximum weight savings. Don't bring soap, even biodegradable soap – it's extra weight and is bad for wild waterways.
Trekking Poles
Every ultralight backpacking gear list should include trekking poles. They can save you from taking a spill during water crossings, keep your joints happier, and even double as tent poles.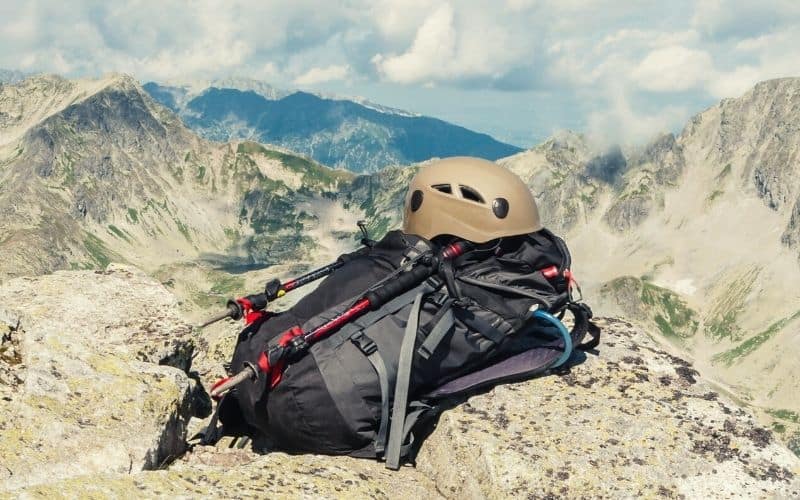 Carbon fiber trekking poles are the lightest and strongest option available. Be sure to get adjustable trekking poles so you can fit them exactly to your height. Folding trekking poles like these are easier to pack away when you don't need them, but generally don't have as wide of a range of adjustability.
Ultralight Backpacking Gear List: Checklist of Essential Items
Ultralight backpack
Waterproof pack liner or cover
Shelter system (tent, tarp, or bivy)
Groundsheet (Tyvek or Polycro)
Sleeping pad
Sleeping bag or quilt
Pillow (optional)
Stove
Cook pot
Eating utensil
Lighter
Food and meals
Food storage system
Water bottles
Water filter
Puffy jacket
Baselayer tights
Fleece mid-layer (cold weather only)
Gloves
Beanie
Rain jacket
Rain pants or wind pants
Sunscreen
SPF lip balm
Sunglasses
Hat
Sleep socks
Trekking poles
Phone with GPS maps
Map and compass
Headlamp
Battery pack
Small pocket knife or scissors
Tent/sleep system repair kit
Wireless charging bank
First aid kit
Matches or emergency fire starter
Toothbrush
Toothpaste
Lightweight trowel
Toilet paper or baby wipes
Hand sanitizer
Pee funnel with pee cloth (optional for women)
Benefits of Ultralight Backpacking
Travel faster and further
Makes going uphill much easier
Fewer injuries
Save your shoulders and legs (and be the envy of fellow trail goers with huge packs)
More room for eats and water
A small, ultralight pack can be brought as your "personal item" on those cheap airlines that charge for carry-on luggage
Ultralight Backpacking Tips
Lighter gear isn't always the answer, sometimes you just have to bring less stuff
Dental floss can double as thread if you need to do any field repairs. Pack a single needle somewhere safe to use with floss
Save weight by bringing fewer stuff sacks – your backpack is one big stuff sack already
Use a website like Lighterpack to digitally organize all your gear
Ultralight gear can be expensive and it's hard to know what works for you without trying it out, so buy used. There is an ultralight community on Reddit for buying and selling used ultralight gear.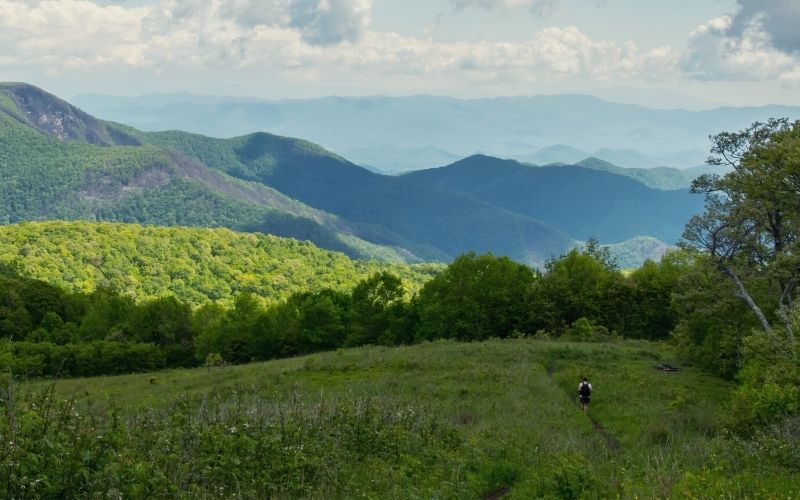 Conclusion
We hope this guide helps you substantially reduce your pack weight. Most importantly, we hope it helps you get out there and have some fun UL outdoor adventures!
Did we miss any of your favorite pieces of gear? Have a question? Leave it in the comments box below. As always, if you liked this article, feel free to share it with a friend!