The Pelican State has a wide range of interesting habitats to check out, including swamps, beaches, ragged bluffs, hardwood forests, and rolling hills. On hikes near the Gulf, you'll likely get to see some classic swamp creatures, including the American alligator. There are also many fantastic bird-watching areas and a variety of other wildlife.
Plan for mosquitoes, heat, and high humidity. And remember to check park status before heading out, as hurricane damage has previously closed some areas.
Read on to find our favorite trails that Louisiana has to offer!
1. Backbone Trail, Kisatchie National Forest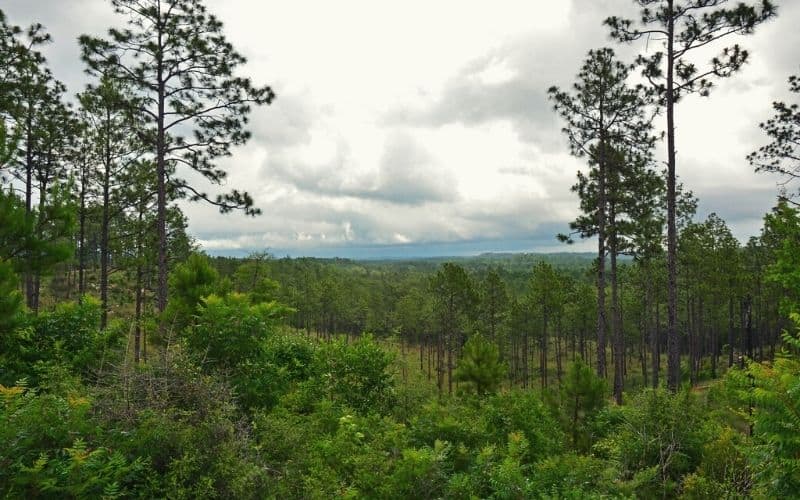 Type: Out and back
Length: 15.2 miles
Difficulty: Moderate
In the state's only national forest, this route in Kisatchie National Forest will take you through unexpected Louisiana landscape, including rocky terrain and sandstone ridges. You'll put in about 1,000 feet of total elevation gain and enjoy a couple of water crossings along the way.
To extend your adventure along the Backbone Trail, settle down at one of the primitive campsites in the area and head on out to explore a number of side routes, including the popular Caroline Dorman Trail.
RELATED READING: For more great outdoor adventures check out the best camping in Louisiana.
2. Caroline Dormon Trail, Kisatchie National Forest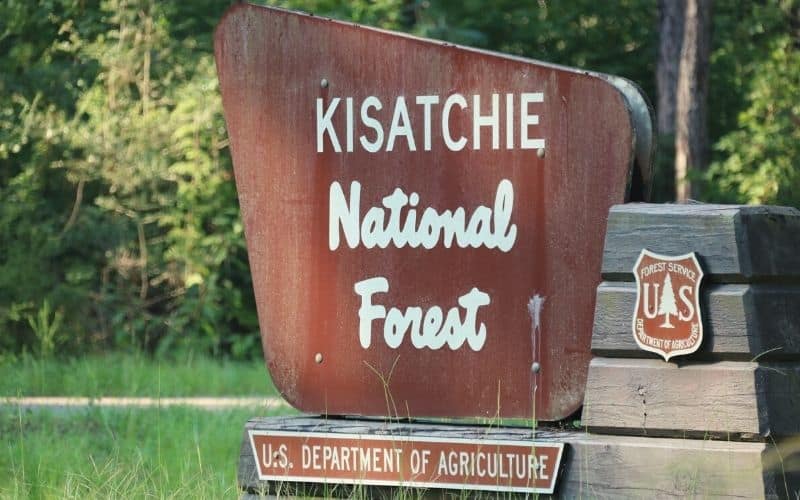 Type: Point-to-point
Length: 10.5 miles
Difficulty: Moderate
Hikers, horse riders, and mountain bikers all love the Caroline Dormon Trail in Kisatchie National Forest, and for good reason. Just a few hours northwest of New Orleans, you can find wildflowers in the spring and cross several small streams as this scenic point-to-point trail meanders through the pretty forest.
Although there's only approximately 500 feet in elevation gain, the Caroline Dormon Trail gets its moderate rating due to its length. It ends at a campground in the Kisatchie Bayou Recreation Complex, so make it an overnight adventure and head back out the next day. Also, watch out for overgrowth and downed trees.
3. Wild Azalea Trail, Kisatchie National Forest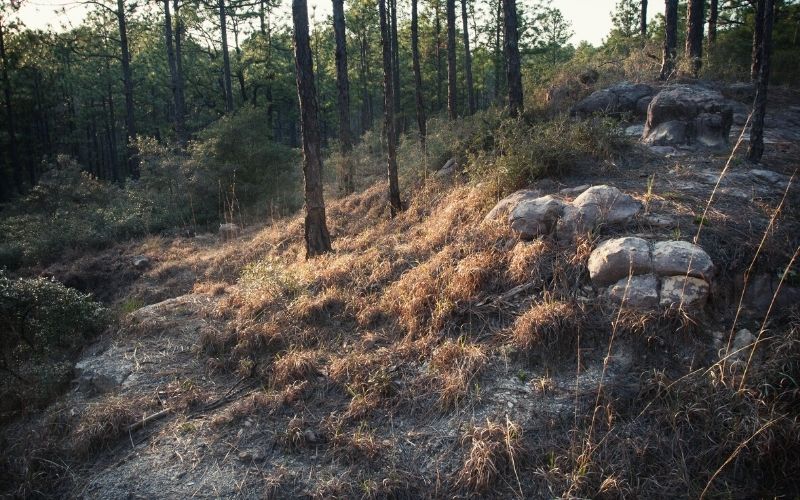 Type: Point-to-point
Length: 31 miles
Difficulty: Moderate
The Wild Azalea Trail is Louisiana's longest hiking trail. It starts at Woodworth town hall and winds its way through some classic southern scenery. The track ends at the awesome little Valentine Lake Recreation Area. You can shave off a couple of miles by starting at Castor Plunge Road.
You'll enjoy rolling hills, beautiful scenery, and might even spot some wild horses. As you trek up and down the hills, you'll cover more than 1,800 feet in elevation gain.
Created by an outpouring of community interest, the amazing scenery along the Wild Azalea helped designate it as a National Recreation Trail.
4. Grand Isle State Park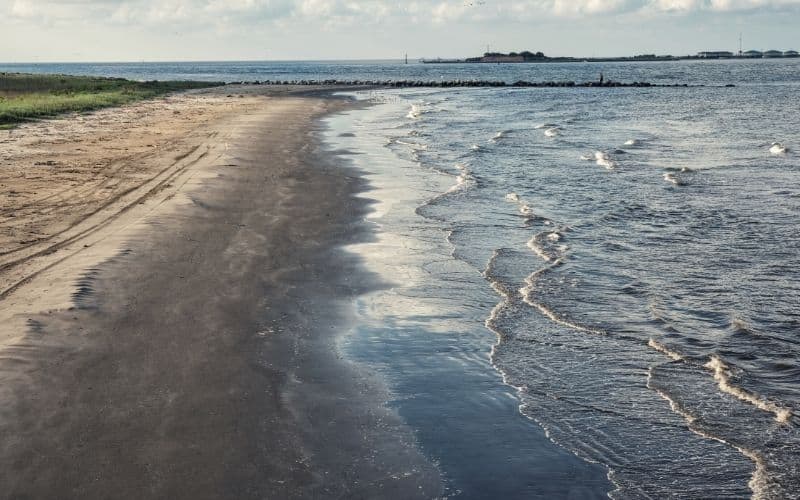 Type: Loop
Length: 2.5 miles
Difficulty: Easy
Grand Isle State Park is at the tip of a beach ridge created by waves from the Gulf. Here, an expansive network of inland channels connects to the bayou tributaries of the Mississippi River.
Bring your binoculars for some fantastic birding opportunities. A 2.5-mile path is the Grand Isle State Park's only route, but with the nearby Grand Isle Birding Trail, that's all you'll need!
Numerous songbirds, wading birds, shorebirds, raptors, and waterfowl call the area home. In spring, approximately 100 species of migratory birds take shelter here. Various habitats to explore include salt marshes, sand dunes, and oak and hackberry forests.
5. Cane Bayou Trail, Fontainebleau State Park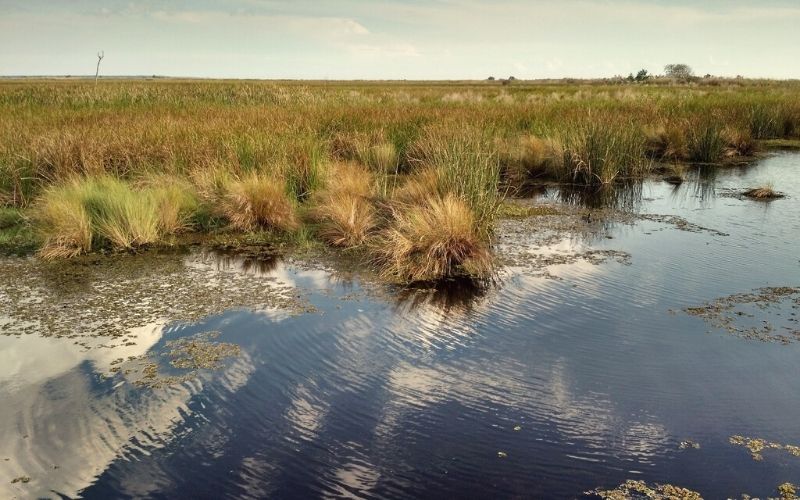 Type: Out and back
Length: 3.7 miles
Difficulty: Easy
The 2,800-acre Fontainebleau State Park is located on the north shore of Lake Pontchartrain. This nature trail begins and ends at the visitor center, next to the brick ruins of an old sugar mill built in 1929 by the same man who named the nearby town, Mandeville.
On this easy route, you'll head out to the trail's namesake, Cane Bayou. Along the way, watch out for mud, bugs, spiders, and snakes (some are venomous). Check out the Alligator Marsh Boardwalk trail for some ideal Louisiana wildlife viewing while you're in Fontainebleau State Park.
6. Monkey Trail, Eddie D. Jones Park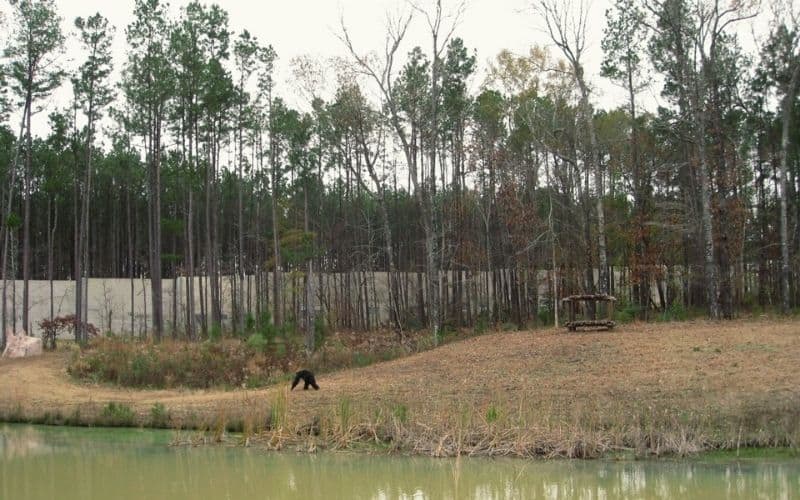 Type: Loop
Length: 10 miles
Difficulty: Moderate
One of the most unique hiking trails in the state is the Monkey Trail loop at Eddie D. Jones Park. The track circles Chimp Haven, a 200-acre chimpanzee sanctuary operated by a nonprofit of the same name. You'll enjoy the juxtaposition of walking through pine forests while hearing the sounds of the jungle. The path can be a bit rough though, so wear sturdy hiking shoes. 
The park boasts more than 12 miles of rugged mountain biking routes and 10 miles of paths for horseback riders. EDJ Park is also home to an 82-acre Veterans Cemetery.
7. Trail C, Tunica Hills Wildlife Management Area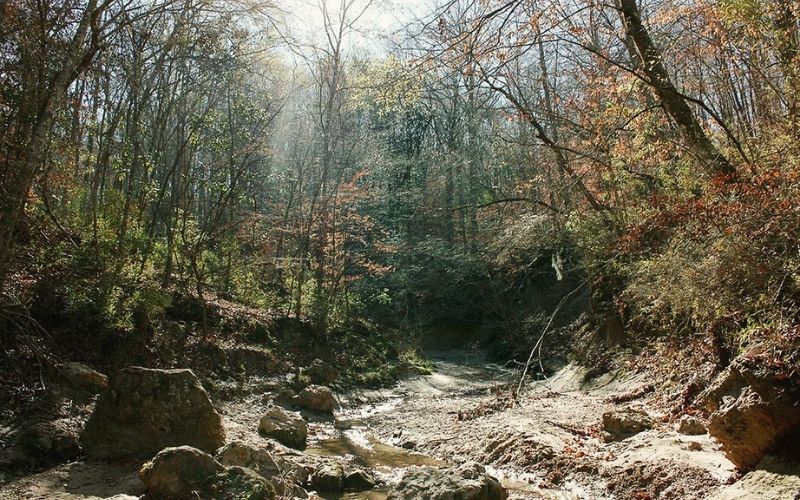 Type: Loop
Length: 3.6 miles
Difficulty: Moderate
Nature lovers will enjoy scenic landscapes and fascinating wildlife off the beaten path at Tunica Hills. Among the hills, blufflands, and ravines, you'll find a unique habitat home to animals and plants not found elsewhere in Louisiana.
Several species of resident and migratory birds utilize Tunica Hills WMA, including some rarely seen elsewhere in the state, like the worm-eating warbler and the Coopers hawk. Other animals you might spot include eastern chipmunks, rabbits, snakes, and maybe a black bear.
The area is also home to at least 20 rare plants, including two that haven't been found anywhere else in the Gulf state. There are a few steep hills, including as you descend into the creek bed, so go carefully.
8. Walker Branch and Wetland Loop, Louisiana State Arboretum Tour, Chicot State Park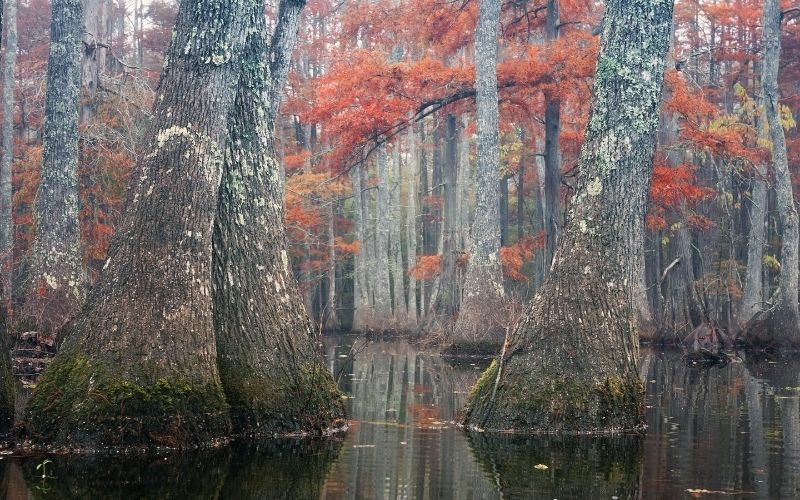 Type: Lollipop
Length: 2.6 miles
Difficulty: Easy
Located on Lake Chicot in central Louisiana, the 6,400-acre Chicot State Park includes the Louisiana State Arboretum and several miles of paths with varied topography. For this hike, start at the nature center and take Walker Branch to the Wetland pathway, where you'll cross a vernal pool and loop back.
You can also join a naturalist for a guided arboretum tour hike to learn more about the local plants and animals. Another option is to extend your trip by backpacking around the Lake Chicot Loop Trail.
9. Bayou Coquille Trail, Barataria Preserve, Jean Lafitte National Historical Park and Preserve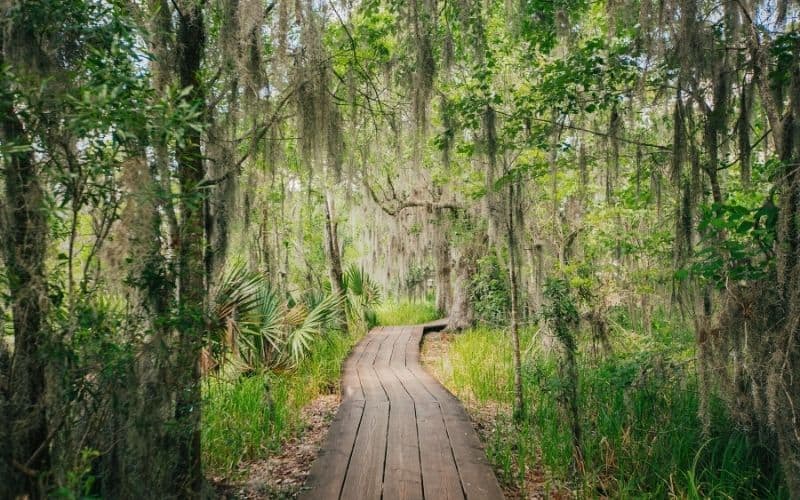 Type: Out and back
Length: 1 mile
Difficulty: Easy
There are some incredible trails at Barataria Preserve, and Bayou Coquille packs a lot of highlights into a short walk.
The BCT is a boardwalk and packed gravel trail. Along the way, you'll see giant live oaks, an American Indian shell mound, and the "Monarch of the Swamp" (a 600-year-old bald cypress tree). Continue to Marsh Overlook and you'll get a view of downtown New Orleans and a panorama of the marsh from a raised platform.
Stroll Barataria Preserve trails and you'll find the area is literally crawling with reptiles and amphibians, including alligators, tree frogs, turtles, green anoles, and water snakes. The hardwood forest, swamp, bayous, marsh habitats are also home to armadillos, swamp rabbits, minks, nutria, and 200 species of birds.
10. River Loop Trail, Tickfaw State Park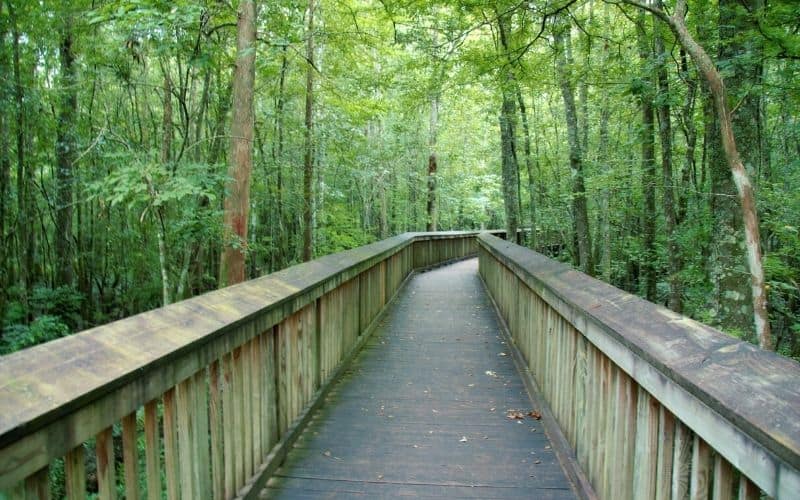 Type: Loop
Length: 2.2 miles
Difficulty: Easy
This almost completely flat loop at Tickfaw State Park is an easy day hike just over an hour's drive from New Orleans. Tickfaw State Park has more than a mile of boardwalks that pass through four ecosystems, including cypress swamp, bottomland hardwood forest, and the Tickfaw River.
The River Loop features views of the river, swamp scenery, and hardwood forest. Be on the lookout for birds, alligators, snakes and other reptiles, and some small forest mammals. Step carefully, the area is known to get muddy.
11. Wetland Walkway Boardwalk Trail, Sabine National Wildlife Refuge
Type: Loop
Length: 1.5 miles
Difficulty: Easy
This easy, wheelchair-accessible route at Sabine NWR near Lake Charles is perfect for anyone looking to see some wildlife. The boardwalk is built over a freshwater marsh and includes observation decks, informational signage, and interpretive materials along the way.
Wildlife you might see include alligators, wading birds, waterfowl, rabbits, armadillos, muskrat, nutria, nesting birds, and migrant songbirds. You'll also enjoy a beautiful view of acres of grassy marsh from a raised observation tower.
12. Couturie Forest, New Orleans City Park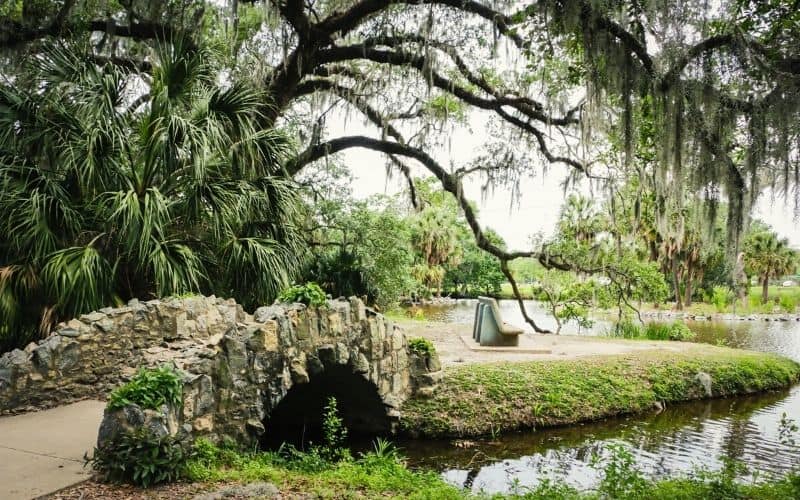 Type: Loop
Length: 1 mile
Difficulty: Easy
Last, but definitely not least, is the Couturie Forest path at 1,300-acre New Orleans City Park. This urban park is an escape from the surrounding city, and within is Couturie Forest, a 60-acre woodland area filled with native trees, waterways, and local wildlife.
The historic park (founded in 1854) is home to the world's largest collection of mature live oak trees, some more than 800 years old. At a whopping 43 feet above sea level, Couturie Forest also boasts New Orleans' highest point of elevation, Laborde Mountain.
Best Hiking in Louisiana: See you There!
Whatever you're looking for in the Bayou State, you're bound to have an adventure with our guide to the best hiking in Louisiana!
If you have any questions, connect with us using the comment box below. And be sure to bookmark this post for your next trek in Louisiana!