We know you've heard all about Mississippi's southern charm, delicious Cajun cuisine, and thriving music scene, but what about its unrivaled natural beauty?
Mississippi is home to some stunning and varied landscapes, including silent woodlands, saltwater marshes, rocky bluffs, and over 100 miles of coastline. One of the greatest ways to experience the beauty of it all is through its campgrounds!
In our guide, we've featured all the campgrounds that should top any camping enthusiast's bucket list. So whether you're camping in a tent or RV, alone or with friends, our guide has something for every taste and budget.
1. LeFleur's Bluff State Park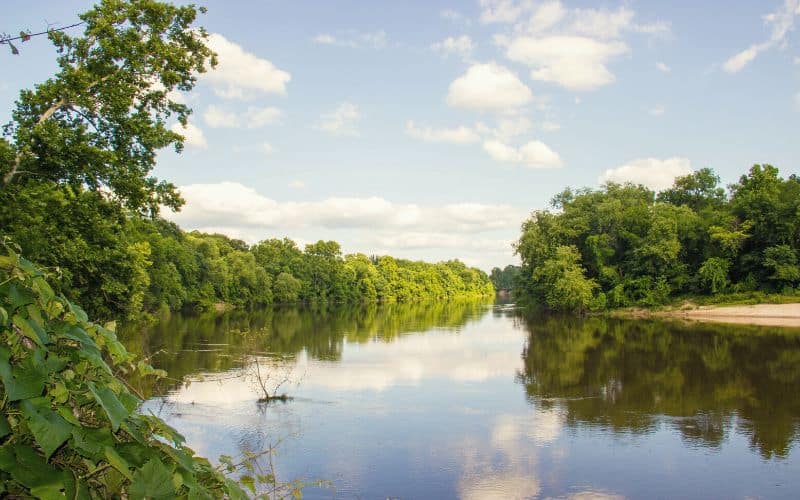 Named after Louis LeFleur, a French-Canadian explorer that once established a trading post on these same grounds, LeFleur's Bluff State Park offers a welcome natural reprieve in the heart of Jackson.
The park features fishing, picnic spots, playgrounds, nature trails, a 9-hole golf course, and a driving range. The Mississippi Museum of Natural Science and the Mississippi Children's Museum are both located in the park making it a wonderful spot to visit with the whole family.
At LeFleur's Bluff State Park, you'll also find 28 sites available for tent and RV camping. Each site has full hookups. Centrally located around camp there is a dump station, picnic shelters, and a bathhouse with hot showers.
Ten shaded, primitive spots are also up for grabs. The primitive spots are first-come, first-serve while the camping sites are available for advanced reservations.
2. Buccaneer State Park, Waveland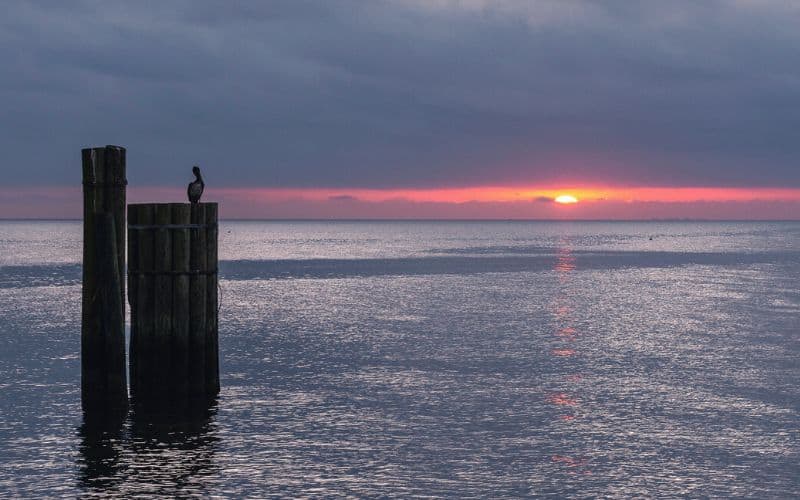 Buccaneer State Park is found on the banks of the Gulf of Mexico and it's a natural setting rich with history. Pirates and smugglers were once active in these waters. In fact, just a short distance from the park you can even visit the old pirate house of the famous French buccaneer, Lafitte.
These days, Buccaneer State Park is home to a variety of fun attractions, like a 4.5-acre waterpark, nature trails, playgrounds, Jackson's Ridge Disc Golf, and Castaway Cove swimming pool.
There are also many attractions just a short drive from the park, including NASA's Stennis Space Center, the Aquarium of Americas, and the World War II D-Day Museum.
A great way to check out all these sites is to stay directly in Buccaneer State Park Campground. There are 200+ full-hookup sites and primitive camping. Camp amenities include bathhouses with hot showers, picnic pavilions, a recreation center, and a camp store.
3. J.P. Coleman State Park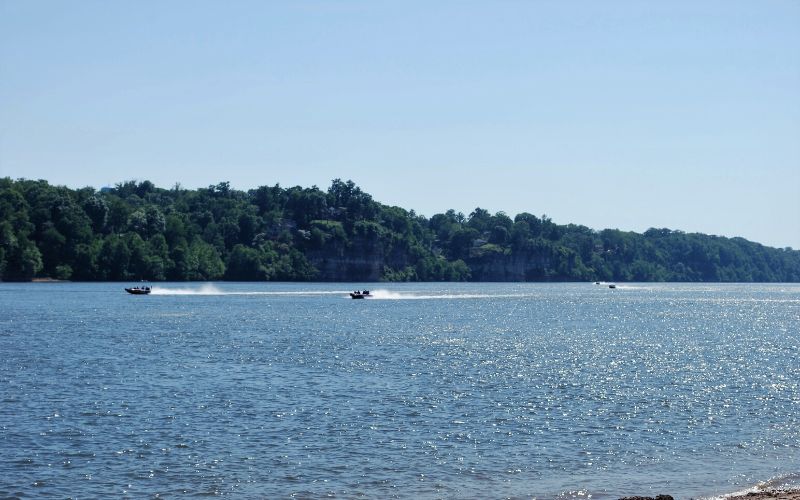 Sitting on a bluff perched high above the Tennessee River, J.P Coleman State Park is a popular camping spot for anyone that loves water sports. Visitors will find unrivaled opportunities for sailing, water skiing, swimming, and fishing for smallmouth bass.
If you love hiking, there's also plenty of opportunity to explore the untamed wilderness that surrounds the banks of Pickwick Lake.
There are 69 RV and tent sites, 9 primitive sites, 20 cottages, and 3 cabins available. The campgrounds offer a variety of recreational activities and facilities, including a visitor center, marina, boat launch, swimming pool, miniature golf, picnic tables, and grills.
4. Davis Bayou Area/Gulf Islands National Seashore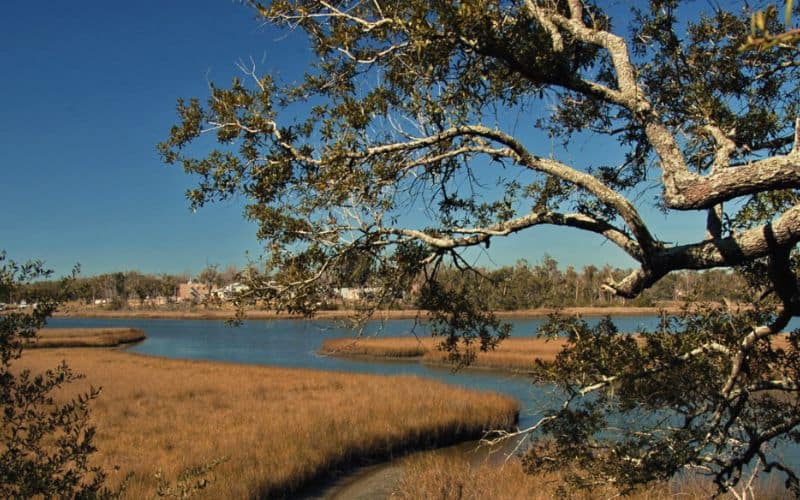 Few places in Mississippi are as gorgeous as the Davis Bayou Area. This coastal refuge is part of the Gulf Islands National Seashore and features ample opportunities for swimming, boating, hiking, or simply dipping your toes in the Gulf of Mexico.
Davis Bayou is home to many of the park's most popular barrier islands, such as Horn, East Ship, Petit Bois, and West Ship islands. Many of these islands can be reached by boat where you can enjoy swimming, fishing, and birdwatching.
The park is also home to the Davis Bayou Trail, a 2-mile long nature trail that takes you through a coastal forest and over two bayous. Keep an eye out for gators and other reptiles!
The Davis Bayou Campground is nestled amongst live oaks and pine trees and features plenty of shaded and spacious sites next to a saltwater marsh. This small and quiet campground has 52 full-hookup sites available for both tent and RV camping. Amenities include flush toilets, showers, drinking water, and a dump station.
5. Paul B. Johnson State Park, Geiger Lake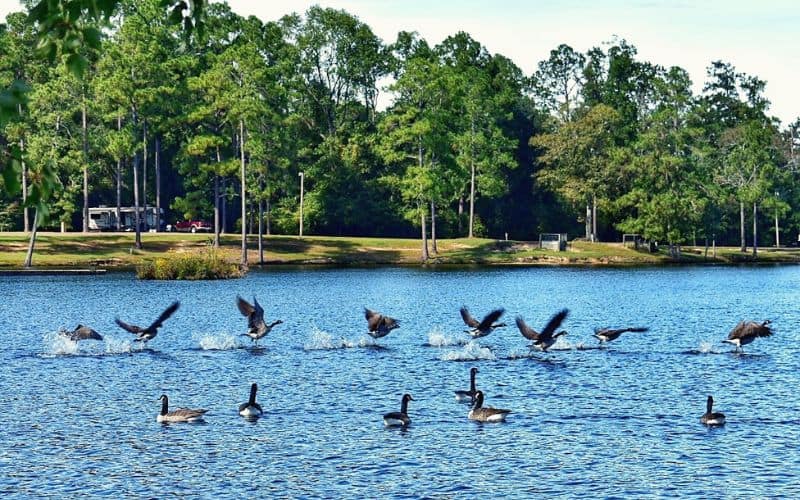 Paul B. Johnson State Park is located in the heart of Mississippi's Pine Belt. Here you can walk amongst the majestic live oaks and pine trees, play disc golf, or enjoy a dip in Geiger Lake.
There are several options when it comes to staying overnight. The park offers 125 RV campsites, 25 primitive tent campsites, 16 cabins, 3 cottages, and even a group camping site.
There are plenty of recreational activities to keep you busy at Paul B. Johnson Campground. A visitor center, picnic pavilions, disc golf, playgrounds, a splash pad, and nature trails are all available for some wholesome family fun.
6. Little Black Creek Campground & RV Park
Situated on a pristine 640-acre lake, there's plenty to do and see at Little Black Creek. Activities include fishing, swimming, hiking, kayaking, and just kicking back and relaxing with your family and friends along the stunning lake!
Little Black Creek Campground offers both tent and RV camping with full hookups. However, our favorite part of this campground is its rustic cabin rentals. These fully-furnished cabins sit lakeside and feature everything you need to camp in comfort.
On site, you'll find a camp store and plenty of day rentals including golf carts, kayaks, canoes, and disc golf.
7. Percy Quin State Park, Lake Tangipahoa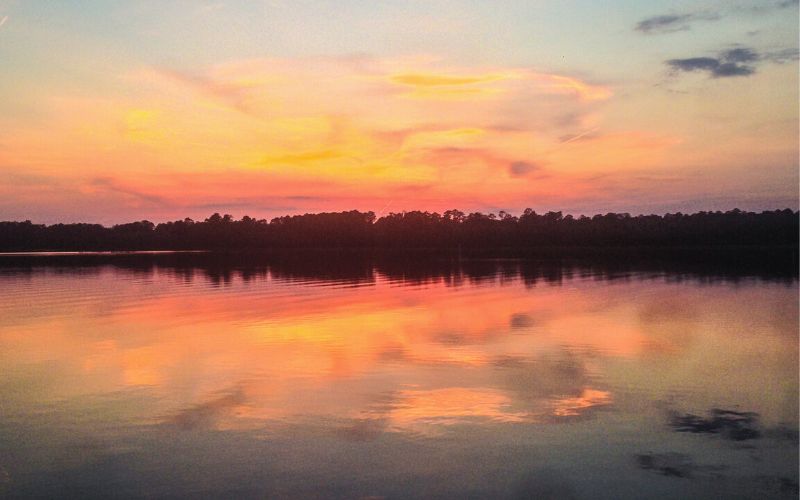 Located just 1 and ½ hours away from New Orleans, Percy Quin State Park is the perfect place to go camping if you love fishing or on-the-lake activities.
In fact, Lake Tangipahoa is renowned for its gentle waters and plenty of catfish, crappie, and large bass mouth. Anglers will find a boat ramp with a courtesy pier and a fish cleaning station.
The park hosts 100 RV sites, 22 primitive spots, and 27 lakeside cabins. Facilities available include picnic tables and grills, playgrounds, a tennis court, a game room, a swimming pool, and a visitor center.
8. Sun Roamers RV Resort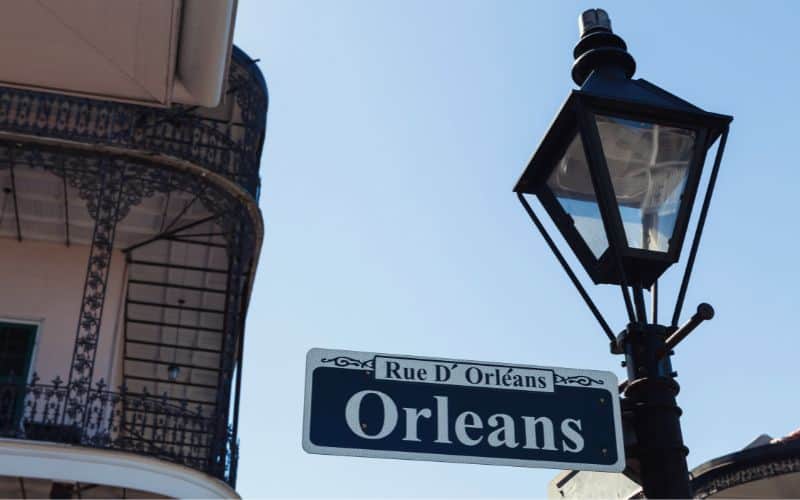 Whether you've got kids in tow or you're just young at heart, you'll appreciate all the fun attractions and amenities Sun Roamers RV Resort has to offer.
Thanks to its convenient location, New Orleans and some of Mississippi's top beaches are less than an hour away. Locally you can check out Picayune's historical downtown area or stay around camp and enjoy the Olympic-size swimming pool, the clubhouse, or the fishing pond.
Spacious camping sites for primitive and non-primitive camping are available. You can also rent rustic cabins and RVs.
9. Tishomingo State Park, Tishomingo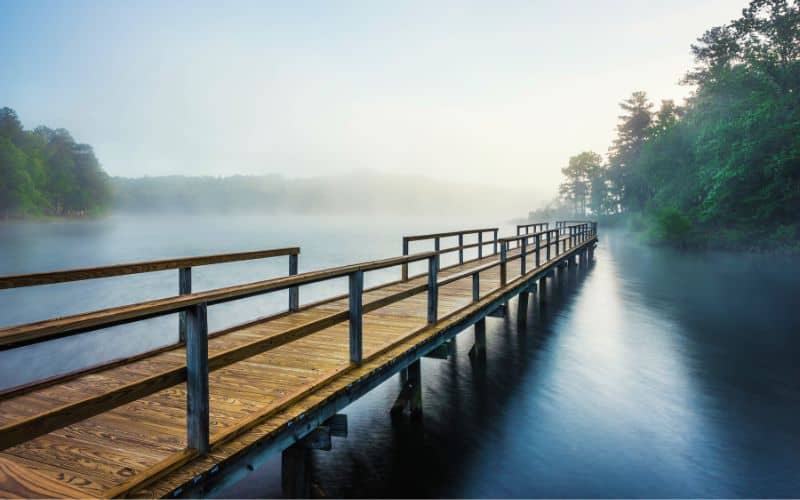 Tishomingo State Park is an outdoor lover's paradise steeped in rich history and wild beauty. Archeological digs of the area have found evidence that Paleo Indians inhabited these lands as early as 7,000 B.C.!
The park offers a unique landscape you won't find anywhere else in Mississippi. Massive boulders and rock formations pepper the landscape and fern-filled crevices filled with wildlife are waiting around every corner.
The park offers 62 RV campsites, 6 cabins, 1 cottage, and a primitive campsite area. Campground amenities and facilities include a picnic area with tables and grills, disc golf courses, playgrounds, a multi-use field, a volleyball court, and a swimming pool.
Best Camping in Mississippi: Happy Camping!
There you have it! We hope you've enjoyed our guide to the best camping in Mississippi. From sandy beaches to coastal forests and saltwater marshes, Mississippi truly has it all. There's no better way to enjoy the wild beauty of the Magnolia State than to get out there and pitch or park! 
If you have any questions about camping in Mississippi, just let us know in the comments below. We'd be more than happy to help you plan an amazing adventure!