Believe it or not, Nebraska is full of breathtaking scenery. You can explore winding hiking trails to towering bluffs, paddle picturesque rivers, and lakes, and find world-class fishing in the same state.
To appreciate the beauty of the Cornhusker State, however, you have to stay in the right place. In this guide, we'll cover the top eleven campgrounds in Nebraska. We've included spots for RV camping and tent camping, and also provide information on the amenities and facilities at each campground, and offer tips on what to do while you're there.
1. Indian Cave State Park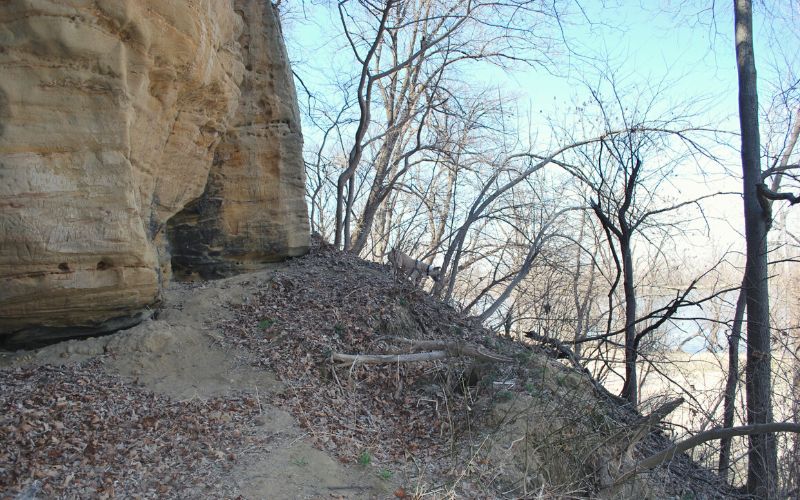 It can take multiple days to truly appreciate the grandeur of Indian Cave State Park in southeast Nebraska. Luckily, the park has a gorgeous campground on the banks of the Missouri River that makes a great base for exploring!
The campground has 30 and 50-amp sites for RV travelers and various primitive sites for tent camping adventures. All the sites have grills and ground-level fire rings, and tent campers can access showers, electrical hookups, and potable water hydrants.
RV and tent sites alike have access to the park's 3,052 acres of rugged land, including 22 miles of hiking and biking trails. If you prefer water-based activities, the park has a boat ramp into the river for floating or fishing activities. There are also playgrounds and picnic areas.
Be aware that the modern camping sites are only available May through October, and reservations are required all year round. Make sure to plan ahead, and when you enter the park, register everyone in your party.
2. Mahoney State Park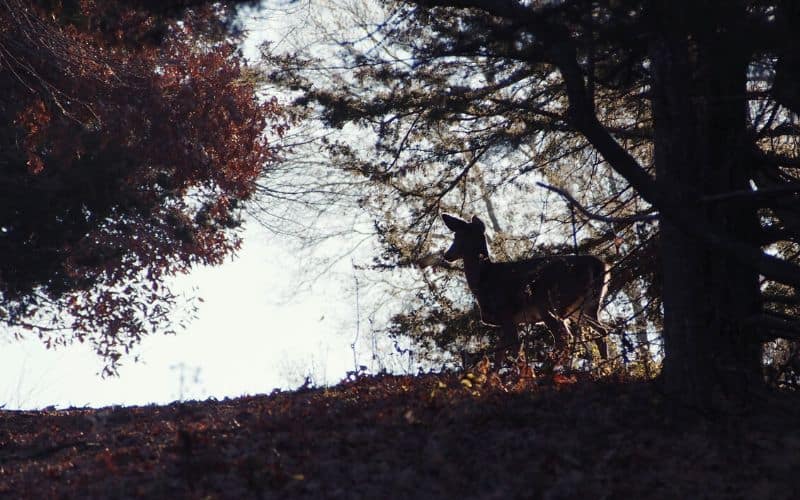 Mahoney State Park is conveniently located halfway between Nebraska's two biggest cities, Lincoln and Omaha.
This state park truly has something for everyone in the family, including a waterpark, indoor rock climbing wall, and high ropes course. If you prefer spending time in nature, the park also offers a variety of hiking and biking trails, fishing (and fish cleaning stations), picnic tables, and a native plant conservancy.
The best part is you don't have to go any further than the campground for a great place to stay. There are two campgrounds within the park, Little Creek and Lakeside, on the banks of Owen Marina Lake. Between the two campgrounds, there are over 150 different sites, including full hook-up, electric-only, and electric-plus sites.
No matter where in the campground you stay, there are centrally-located showers, modern latrines, and drinking water. There is also a laundromat and a dump station. For less camping-inclined parties, there are cabins and lodge rooms.
As you can imagine, Mahoney State Park is a Nebraskan favorite and hugely popular, so make reservations well in advance to ensure you get a spot.
3. Platte River State Park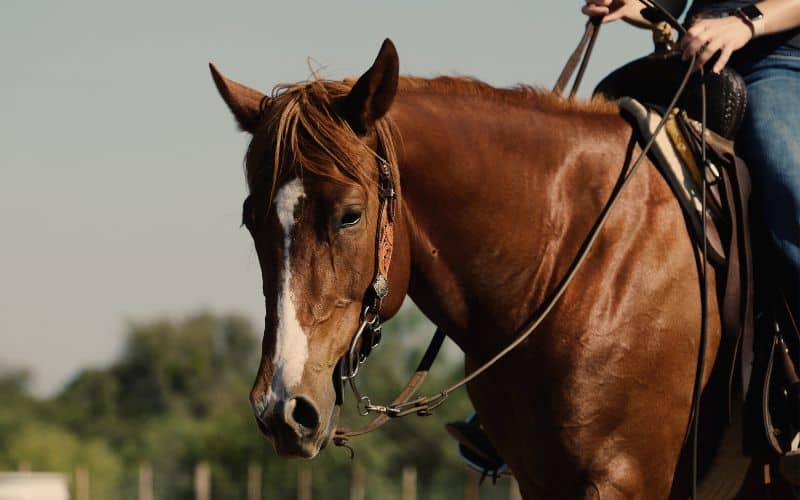 Just down the road from Mahoney is another popular eastern Nebraska destination, Platte River State Park. Visitors to this state park have access to miles of trails, waterfall hikes, and an interactive creek filled with insects, fish, reptiles, and aquatic invertebrates.
Without leaving the park, you can go canoeing, bird watching, mountain biking, horseback riding, and fishing. There's a horseshoe ring, an archery arena, tennis courts, and a spray park. In other words, there's no shortage of recreational activities.
The park maintains a quiet and spacious modern campground that includes everything from primitive tent sites all the way to full-hookup spots for RV travelers. There are rustic and modern cabins, and the park even has four wooden-floor teepees.
Take advantage of the modern campsite facilities, including showers, restrooms, a playground, a fenced dog park, and picnic tables. Sites are about half and half reservation only and first come, first serve, but if you want a teepee, we recommend booking ahead.
4. Chadron State Park, Nebraska National Forest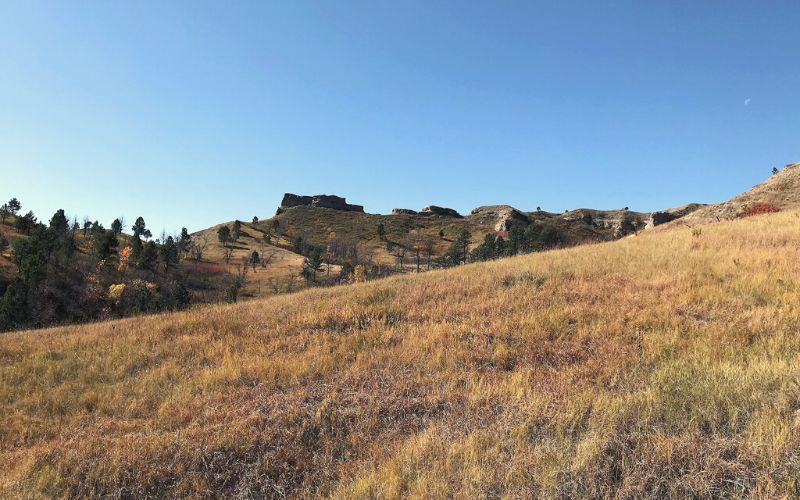 Home to Nebraska's pine ridge, Chadron State Park is an outdoor enthusiast's dream come true. The 972-acre park and surrounding national forest have over 100 miles of hiking and mountain biking trails of all difficulty levels.
Camping at the park is as easy as driving up, registering, and paying at a self-service lockbox. Campers can choose from sixty-one different sites and cabins, all of which feature grills and picnic tables. From your site, you won't be far from the showers, laundromat, or playground.
You also won't be far from the park's swimming pool, complete with a gorgeous overlook of pine ridge. While you're visiting Nebraska's oldest state park, don't forget to check out the archery range, catch trout from Chadron Creek, and go on horseback trail rides.
Deluxe RV sites are limited, but there is a dump station and at least 20 electric sites for RV campers. Tent campers have the option of sheltered sites. And everyone has the chance to explore some of Nebraska's most unique and stunning landscapes!
5. Windmill State Recreation Area
Right off Interstate 80, Windmill State Recreation Area is popular with travelers and road trippers. The park is easy to get to but still feels secluded and quiet, so it's a great place for a little R&R in nature.
Besides several antique and restored windmills, the oldest of which was built in 1880, the recreation area is best known for its chain of manmade ponds.
The six ponds, totaling 14 water surface acres, provide exceptional fishing. Anglers of all ages can catch crappie, largemouth bass, yellow perch, channel catfish, common carp, and even rainbow trout. Fish from shore, electric or non-motorized boat, or from the recreation area's handicap-accessible fishing pier.
If you didn't bring your fishing tackle, you can still appreciate the water from a hiking trail or cool off at the swimming beach.
The recreation area features a small, thirty-three-site campground perfect for one or multiple-night stays. There are RV and primitive sites, updated latrines, and two shower facilities. Get the most of the park's features right from your campsite.
Before you head toward the recreation area, be aware that half the sites are reservation-only, and half are available on a first-come, first-served basis.
6. Niobrara State Park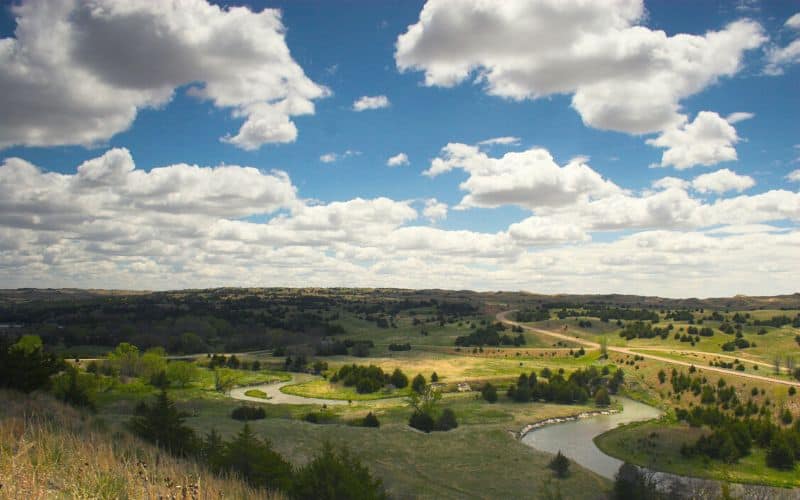 Camp guests at Niobrara State Park get an intimate look at one of Nebraska's most beautiful areas. Located at the confluence of the Niobrara and Missouri Rivers, this state park has no shortage of outdoor recreational activities, either.
For RV camping, there are electric and electric plus sites, fill and dump stations, and a WIFI hotspot. Grassy tent sites are further away but have the luxury of waking up to views of the confluence and rolling hills covered in native grasses.
From any campsite, you can visit the Interpretive Center to learn about the area's ancestral inhabitants. Then try wildlife watching along one of the park's 14 miles of hiking trails. You might spot wild turkeys, white-tailed deer, and bald eagles. From there, you can use the swimming pool or have a picnic at one of the park's many sheltered areas.
Electrical sites are available by reservation. All the other sites are first-come, first-served.
7. Prairie Oasis Campground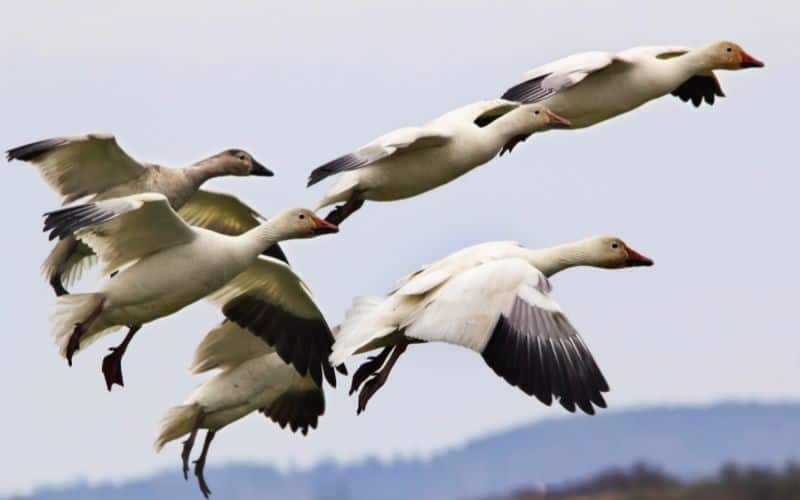 Prairie Oasis Campground caters to RV and travel trailer campers. All sites are pull-thru and include free WiFi, modern restrooms, showers, and a dump station. Camp hosts Todd and Patty also offer a fully furnished camping cabin and seven tent sites. Most sites have their own fire pits and picnic tables.
If you're planning a staycation, the campground has badminton and volleyball courts, free paddleboat rentals, horseshoes, and ladderball. If you're venturing beyond the campground, check out the Kirkpatrick Basin North Wildlife Management Area, a 356-acre grassland and wetland perfect for birdwatching.
From the campground, you are only a few miles from the York Area Children's Museum, Lee's Legendary Marble Museum, and the Junction Motor Speedway.
Reservations are not required but are recommended, especially if you want to visit the oasis on a weekend or holiday.
8. Pawnee State Recreation Area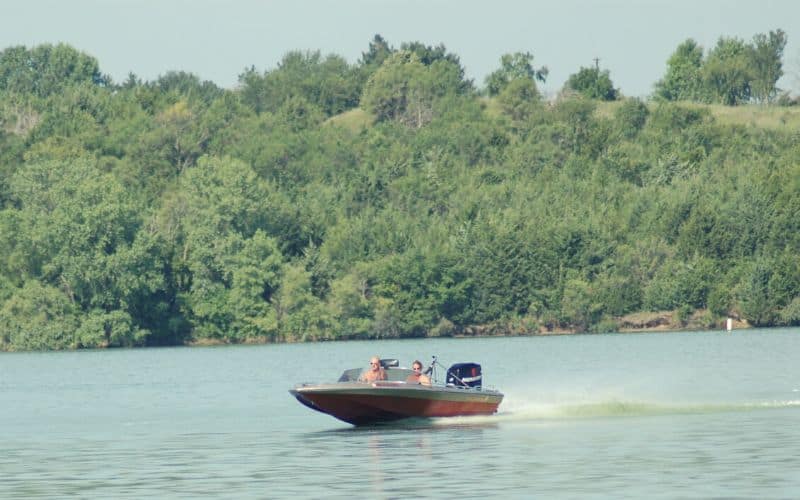 If you like fishing, sunbathing, and lakeside camping, Pawnee State Recreation Area is the perfect location for you. The 2,544-acre recreation area houses the second-largest lake in the Salt Valley, as well as three boat ramps, 225 grills, 53 picnic tables, and a fish cleaning station.
There are 45 camping sites within the park, ranging from 50-amp camping pads to primitive tent sites. All campers can use the restrooms, showers, and water fill station. Likewise, all campers can use the recreation area to reconnect with nature.
From your camping site, you can walk to two different swimming beaches or head to the lake to catch bluegill, walleye, white bass, and largemouth bass. Explore six miles of trails or try archery at the shooting ranges. You can also take any kind of watercraft out on the lake – sailboats, canoes, kayaks, motorboats, or jet skis.
Only a few sites are available by reservation. Most are first-come, first-served. Because things can get busy here in peak season, have a backup place to stay in case the campground is full.
9. Double Nickel Campground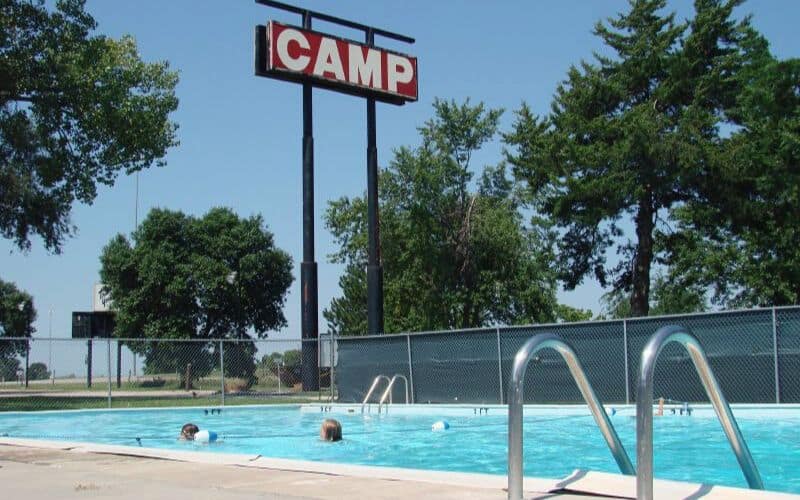 Double Nickel Campground is the perfect spot for a family staycation. Set up your tent or RV and settle into this cozy, family-run campground. There are 47 RV sites, all full hook-up, and the campground also offers shady tent sites and clean restrooms and showers. If you want to bring your furry friends, the campground has two large dog parks.
The folks at Double Nickel Campground cater to family fun with Saturday Crafts for Kids, outdoor movie nights, a playground, and a pool. There's an arcade, horseshoes, mini golf, a basketball court, and free wifi. In other words, you won't have to set foot outside the campground to find endless entertainment.
But you can. Double Nickel is a few miles from the Smith Creek Recreation Area, where visitors can hike, bike, fish, and view wildlife. You're also only a few miles from the Sandy Meadows Golf Course and the Wessels Living History Farm.
Spots fill up fast, so make your reservation as early as possible.
10. Ponca State Park
Ponca State Park is a haven for migrating birds and unique wildlife. The park's preserved wetlands and forested hills make it an incredible place to immerse yourself in Nebraska's natural beauty.
The park has three different campgrounds and as many ways to stay. You can park your RV or travel trailer at one of the electric plus sites. There are basic and primitive sites for tent campers, cabins, and ten Tentrrs, or large, fully-equipped canvas glamping tents.
From April-October, the state park maintains restrooms and showers. Fire pits, grills, and a playground are available all year round.
While at the campground, you can participate in one of the park's many outdoor educational programs. For example, the park offers programs on cultural history, outdoor skills, stewardship, and guided bird-watching tours.
You can also strike out on your own along 22 miles of trails that lead to breathtaking vistas and bluff overlooks, boat on a non-channelized portion of the Missouri River, or swim in the new aquatic center.
Similar to most Nebraska state park campgrounds, some sites require a reservation, but most are available in order of arrival.
11. Louisville State Recreation Area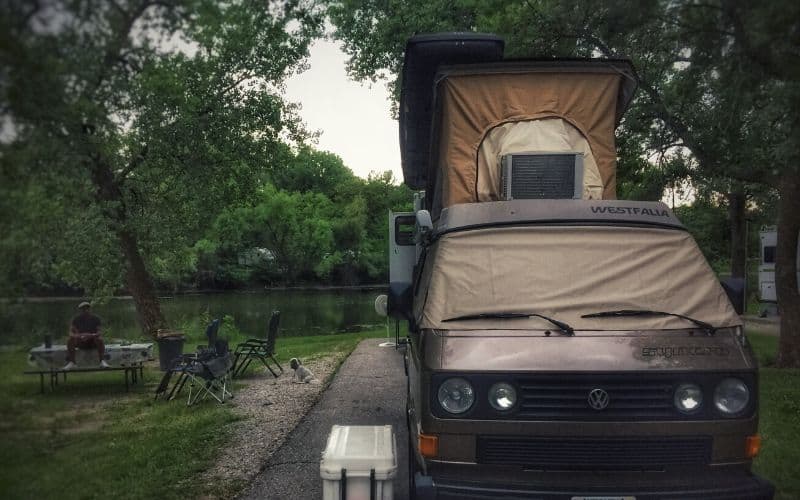 Eastern Nebraska's Louisville State Recreation Area makes it easy to enjoy the great outdoors, whether you prefer to get your kicks on land or on the water.
The best part about staying in Louisville SRA is all the recreational activities.
Within the recreation area, visitors will find five sandpit lakes perfect for fishing, boating, and swimming. Visitors and campers can rent canoes, waterbikes, and kayaks for a quiet day on the lakes. Hike through tall cottonwood trees on the banks of the Platte River. For more excitement, try the swimming beach and the brand-new floating playground on Lake #2.
With 223 sites, there are plenty of options for every type of camper. For RV camping, there are a few full hookup sites and many electric sites, ranging from 20 to 50-amp. There are primitive camping sites and hike-in sites for tent campers.
All sites, even hike-to sites, have access to showers and bathrooms. Use the camp convenience store to buy bait, tackle, and treats like ice cream. There are also picnic tables, grills, and a playground. Don't forget about the cabins and Tentrr's if you're looking for a little more luxury.
Electric and Tentrr sites require a reservation. For all other sites, check availability and register at the park office.
Other Nebraska Campgrounds
In this post, we've tried to highlight what we believe to be the best campgrounds in Nebraska. There are, however, plenty of other campgrounds in the state that we highly recommend: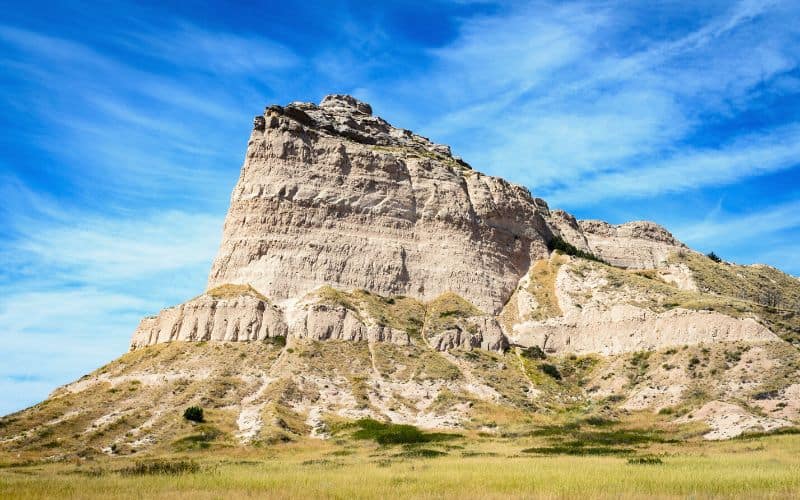 Best Camping in Nebraska!
Nebraska's beautiful landscapes and picturesque scenery will draw you in and make you want to stay awhile. We hope our guide to the best camping in Nebraska makes that a little easier and inspires you to pack up your camping gear and find your next favorite camping spot.
If you found this article helpful, let us know in the comments below. And don't forget to share this with your camping partners!