There's a reason why Louisiana is known as the "sportsman's paradise!"
Louisiana's unique landscape was carved out by the Mississippi River. As rushing water filled with rocks and sediments flowed towards the Gulf of Mexico, it carved out Lousiana's one-of-a-kind landscape of coastal marshes, serene bayous, and massive deltas.
From wetlands and waterfalls to rolling hills and rugged terrain, Louisiana is filled with epic places! One of the best ways to explore this fascinating landscape is by camping out and seeing it for yourself.
1. Lake Claiborne State Park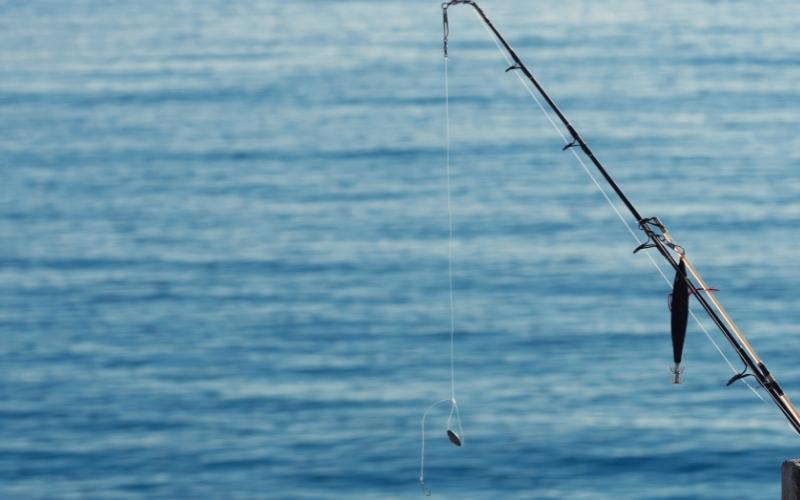 Take your pick: swimming, fishing, boating, disc golf, hiking, water skiing, and camping – Lake Claiborne State Park has it all!
Lake Claiborne is located near Homer, Louisiana. It's the perfect spot for a camping trip on the water. There's a sandy beach for swimming and a 6,400-acre lake for fishing. In fact, anglers won't want to forget their rods because the lake is brimming with largemouth bass, bluegill sunfish, channel catfish, black crappie, bream, white perch, and more!
There are plenty of camping options available to suit all tastes. Glamping tents, rustic cabins, 87 premium full-hookup sites, no-hook-up sites, and primitive camping spots are all up for grabs.
2. Yogi Bear's Jellystone Campground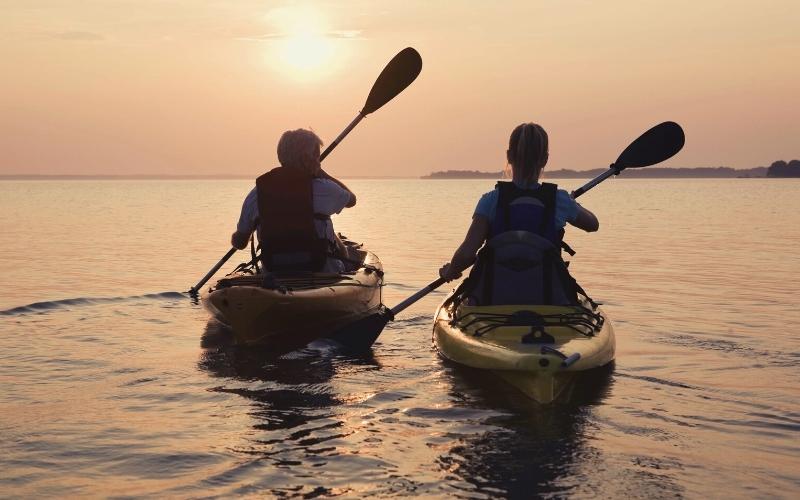 Yogi Bear's Jellystone Campground is a family-oriented campground in a beautiful woodland setting. This "camp resort" is absolutely jam-packed with fun activities and comfort-enhancing amenities.
In and around the camp, you'll find two swimming pools, two lakes with fishing, canoe, and kayak rentals, playgrounds, mini golf, and both a baseball and basketball court. There's a camp store well-stocked with everything you might need during your stay and other facilities like laundry, a recreation center, and a game room.
There's plenty of choice in how you stay. There are 10 different lodging options, depending on the size of your family. With over 450+ campsites also available, you're sure to find a special campsite to call your own!
3. Cajun Palms RV Resort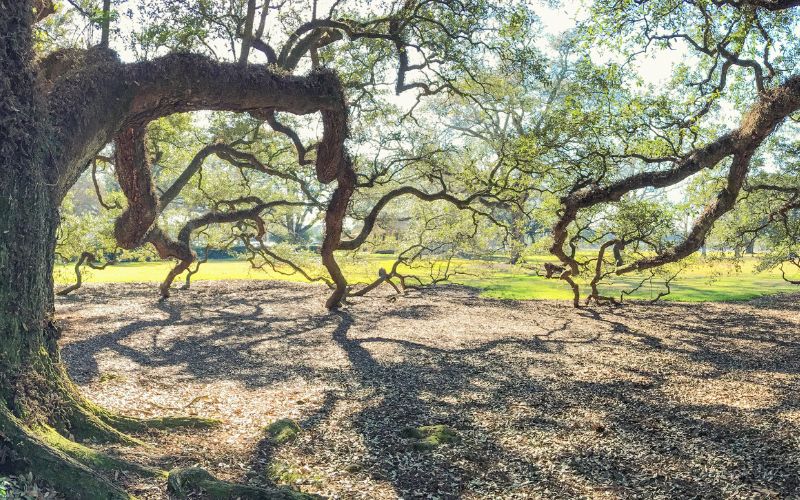 If you're looking for a family-orientated RV Park near Henderson, check out the Cajun Palms RV Resort. With over 450+ RV sites with full hookups and 65 fully-furnished cabins, they can accommodate every type of camper (or glamper!)
Cajun Palms is so filled with attractions it almost resembles an amusement park! There is a water zone, 3 swimming pools, 2 huge waterslides, mini golf, an indoor theater, and much more.
There are also plenty of facilities to make your stay more comfortable. On-site food options, a swim-up bar, a camp store, a fitness center, and laundry facilities are available around camp.
There's plenty to do in the surrounding area as well. The Lafayette Science Museum, Acadiana Park Nature Station, and the Sky Zone Trampoline Park are all within 2 miles of the resort.
4. Poverty Point Historic Site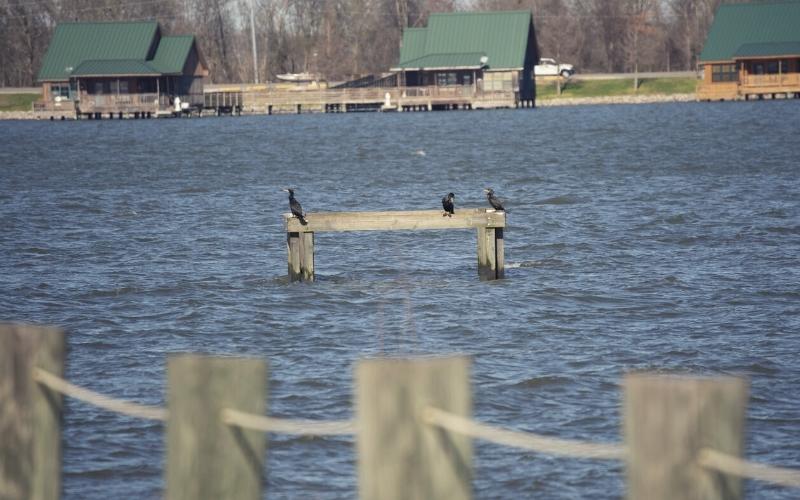 Poverty Point Reservoir State Park is a good choice for campers looking to spend a vacation on the water. The park gets its name from the Poverty Point Historic Site – an archaeological site created by indigenous people over 3,400 years ago!
The man-made lake at Poverty Point offers plenty of opportunities for water sports like fishing, swimming, and water skiing. In the northwest corner of the lake, you'll also find The North Marina Complex and its fishing pier, boat launch, and swimming beach area.
The lake also provides a scenic background to enjoy the waterfowl migration each spring and fall. Depending on the season, visitors will see cormorants, ducks, geese, and pelicans.
Campers can choose from waterfront cabins, spacious lodges, and RV spots with water and electricity hookups. Near the campsites, there's a water playground for kids, perfect for cooling off from the summer heat.
5. Jimmie Davis State Park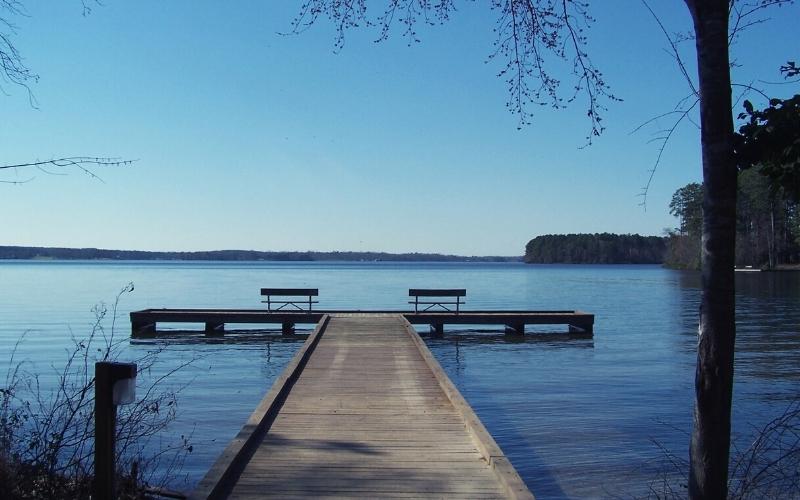 Jimmie Davis State Park is located on a peninsula on Caney Lake, near Chatham. The park includes a scenic lake, two boat launches, and a fishing pier.
The waters of Caney Lake are exceptionally clear, making it a wonderful spot for swimming, fishing, or boating. Thanks to the park's unique geography, you're never more than a stone's throw from the water.
Surrounding the park is a hilly, upland forest, providing hikers and mountain bikers with plenty of pretty scenery to explore. Other nearby attractions include the Eddie G. Robinson Museum in Grambling and the Ruston Farmers Market.
Visitors can spend the night in a lakeside cabin, group lodges, or RV camping.
6. Indian Creek Campground and RV Park
Indian Creek is a beautiful and secluded campground and RV park nestled within a pine forest. You can spend the day relaxing by the pool, fishing at Indian Creek Lake, or visiting one of the many attractions in the local area. New Orleans is just 65 miles away with all its shopping, dining, and attractions.
There are 170+ tent and RV sites at Indian Creek Campground, many with full hookups. There are also glamping cabins and primitive campsites up for grabs. Campground facilities include paddle boat and canoe rentals, a swimming pool, a sun deck, 2 playgrounds, and a game room.
7. Chicot State Park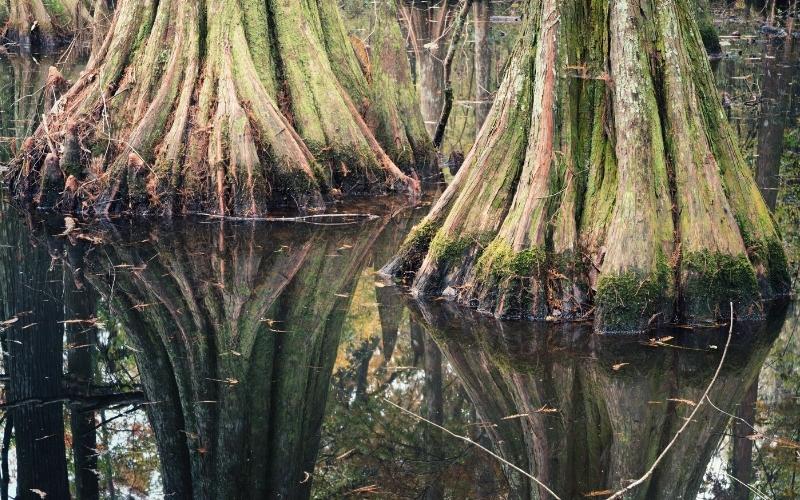 The cool, clear waters of Lake Chicot make an epic backdrop for any camping trip! Whether you love on-the-water sports or hiking down nature trails, Chicot State Park has it all.
An easy and relatively flat hiking trail encircles the lake, with many primitive campsites along it. For those looking for a thrill, there are plenty of mountain biking trails winding through the hardwood forest around the campground.
In South Landing, you'll find glamping cabins and a group camp, along with picnic areas, a water playground, a boat launch, and a fishing pier.
In the North Landing, there are tent camping sites along with one primitive, group-camping area with fire pits. There are fewer facilities here, but you'll still enjoy getting on the water via a boat launch and fishing pier. A scenic road links both the North and South Landing together. Nearby, you'll also find the Louisiana State Arboretum, which offers guided educational hikes.
8. Grand Isle State Park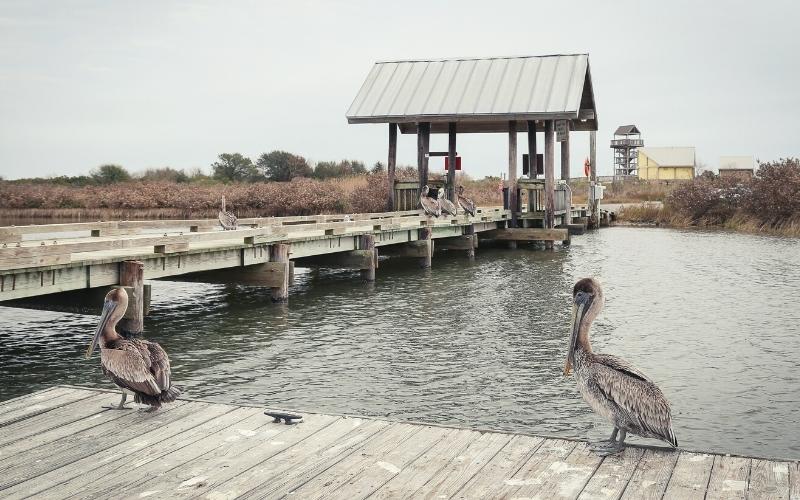 Located on the Gulf of Mexico, Grand Isle State Park offers gorgeous, beachside campsites. This is one of the only Gulf-side beaches in Louisiana, so you need to visit if your idea of camping is lounging on the beach while getting a tan and enjoying water-based recreational activities.
At Grand Isle, you'll find some amazing and varied wildlife both above and below the waves. Some of Louisiana's most productive fisheries are found here and migratory birds of all feathers are a regular sight.
Visitors at Grand Isle can enjoy both glamping tents and full-hook-up, pull-thru sites. There are 14 elusive beachfront campsites up for grabs, so book early! One site is ADA-compliant.
9. Reunion Lake RV Resort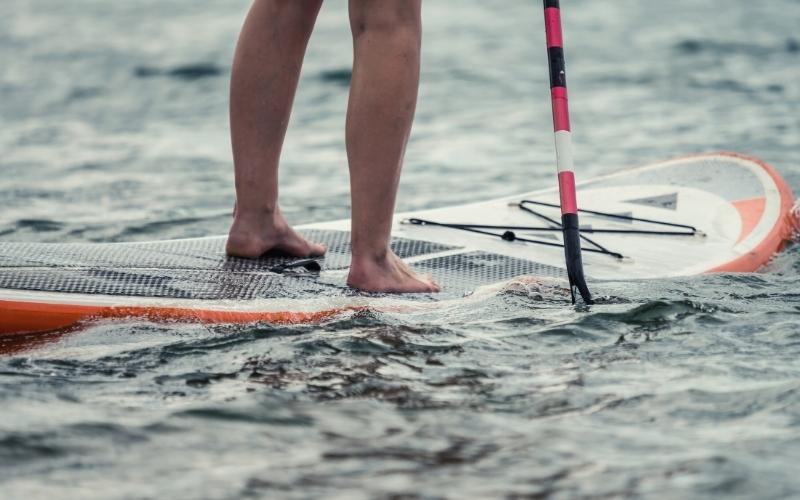 Reunion Lake is an RV resort located between Baton Rouge and New Orleans. This luxury resort is close to many attractions, historic sights, swamp tours, and scenic byways.
At Reunion Lake RV Resort, you can enjoy premium lakeside RV camping or lakeside cottages. The resort is jam-packed with fun amenities and facilities including a Lazy River Tiki Bar, an adults pool with a swim-up bar, an outdoor theater, and scheduled activities and live events.
You can also enjoy a fun day on nearby Reunion Lake. On-the-water activities include fishing, paddle boarding, and kayaking.
10. Kisatchie Ranger District Wilderness Area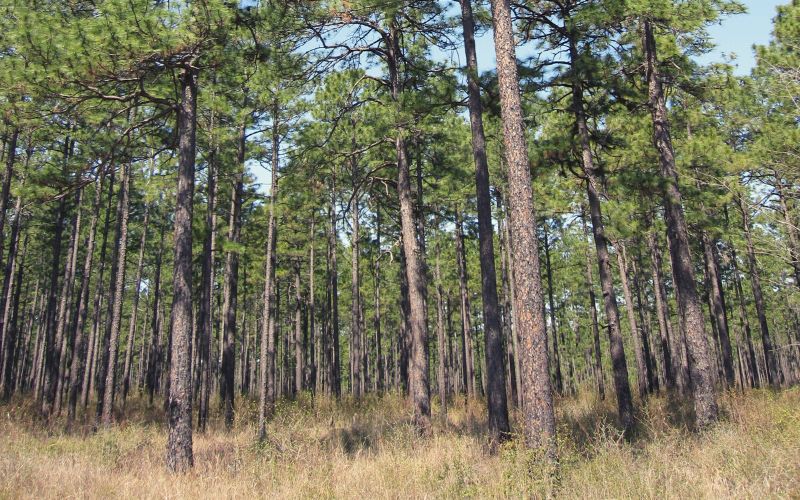 The Kisatchie Ranger District Wilderness Area in Kitsatchie National Forest is the only national forest in Louisiana. The forest includes over 40 developed recreation sites and 400 miles of developed nature trails for hiking, mountain biking, and ATVs.
The area is known as the "Little Grand Canyon" by the locals, so that should give you an idea of how breathtaking the landscape is! While rather unusual for Louisiana, you can take in the views from the large sandstone bluffs peppered throughout the area.
The Kisatchie Ranger District is home to 10 campgrounds. Each of the 5 Ranger Districts offers a wide range of camping experiences. The Kisatchie Bayou Recreation Complex is one of the most popular campgrounds and it provides easy access to trails, fishing, and boating.
11. Lake Bruin State Park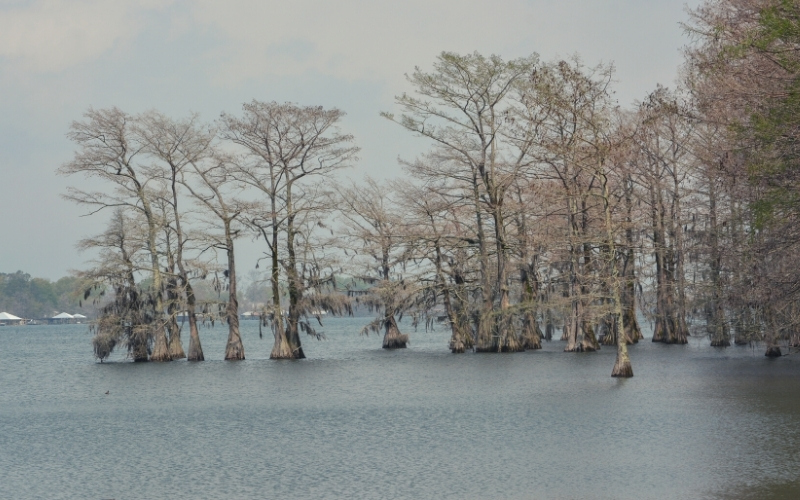 Less than a mile from the Mississippi River, Lake Bruin State Park has earned a reputation for its spectacular freshwater fishing and on-the-water sports like boating and water skiing.
The Lake has a fascinating geographical history. It's called an "oxbow lake". This means that it was once a bend of the Mississippi River, but accumulating sediment managed to cut off this bend from the rest of the river and created the lake that exists today.
Visitors have plenty of options. There are 36 campsites with water and electric hookups and 12 premium spots with prime locations and pull-thru sites. Other facilities include a boat launch, boat shed, covered pavilion, and a bathhouse.
12. Abita Springs RV Resort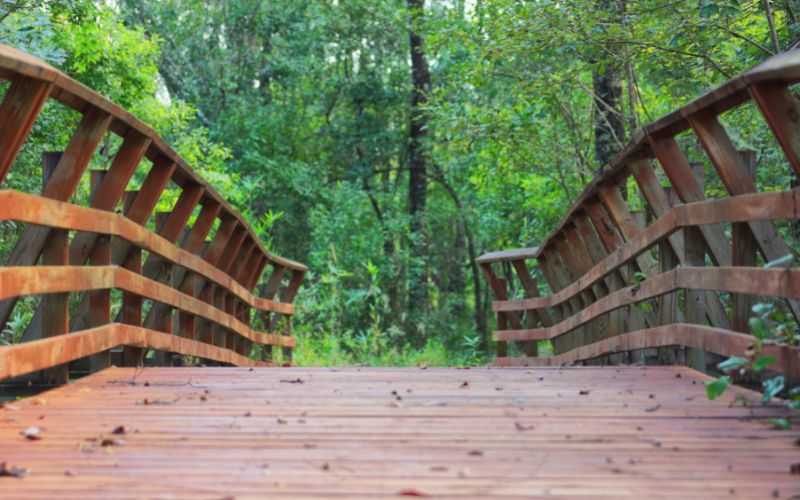 Surrounded by tall pine trees, Abita Springs RV Resort promises a family vacation filled with fun. Whether it's spending time at the large clubhouse or just lounging poolside, you'll never run out of things to do and see around camp.
Abita Springs offers both full-hookup RV sites and cabin rentals. Amenities and facilities around camp include free Wi-Fi, a large clubhouse, a library, laundry facilities, and a playground area.
Outside the resort, there are plenty of walking trails and lake fishing. You'll also find attractions like swamp tours, The Abita Mystery House, and UCM Museum. New Orleans is just a 45-minute drive away if you're up for a night on the town!
13. Tunica Hills Campground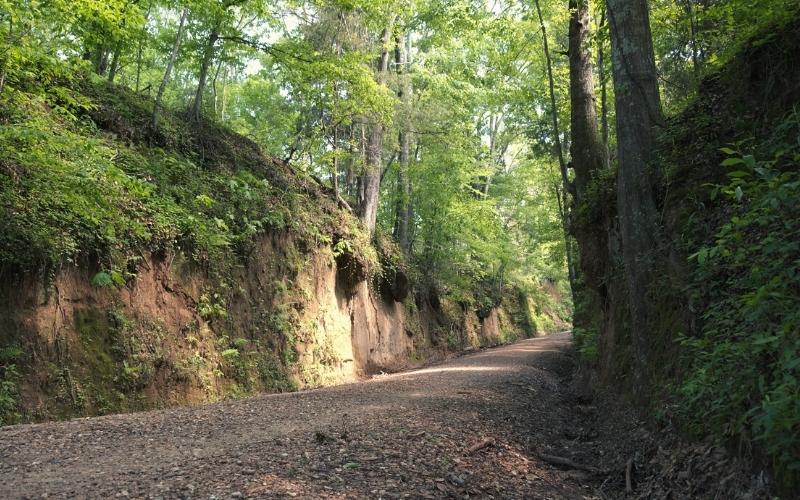 Tunica Hills Campground is a clean, quiet, and spacious campground located just 15 miles from St. Francisville in the Clark Creek Nature Area. The Tunica Hills area is known for its beautiful hardwood forests, especially its huge oak trees. You can see the beauty for yourself on four hiking trails that wind through the area.
Tunica Hills campground offers twenty tent campsites. Each site has a tent pad, picnic table, and firepit with a cooking grate. Half the sites have electricity. Facilities around the campground include a bathhouse with hot showers and a community pavilion.
If "roughing it" isn't your thing, there are also four rustic cabins available for rent. For a truly unique experience, try booking the completely refurbished rustic sheep wagon turned into a fully-furnished cabin!
14. New Orleans West KOA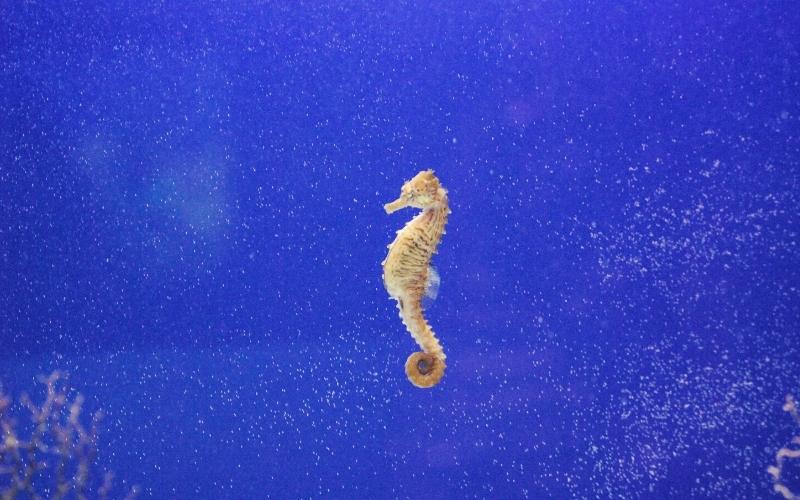 At the New Orleans West KOA, you can enjoy the best of both worlds! The campground is located in a serene setting with trees where you can relax and recharge your batteries. Once you're ready to hit the town, the French Quarter is close by with all its amazing food, jazz, and wild times!
Accommodations include cabin rentals, and RV and tent camping. Like all KOAs, you can expect a camping experience filled with fun activities and convenient amenities. Around the camp, you'll find a recreation center, laundry facilities, a camp store, and a dog park.
There are plenty of world-class attractions nearby, including the Audubon Zoo, the Audubon Aquarium of the Americas, and The National WWII Museum.
15. Bogue Chitto State Park Campground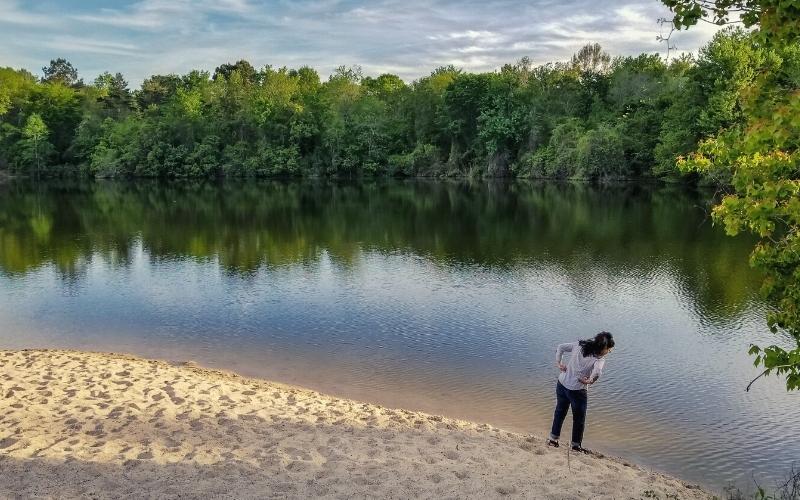 Camping at Bogue Chitto State Park is an experience like no other! The scenic river that flows through the park creates one of the most diverse natural habitats in all of Louisiana. Expect to see streams, swamps, hardwood forests, upland forests, and rolling landscapes.
Another fascinating landmark you can visit near the camp is Fricke's Cave. Despite its name, Fricke's Cave resembles a gorge where you can spot sandstone spires created by water erosion. Boardwalks allow you to enjoy the spires from afar since they are too delicate to walk on.
Overnight visitors will find glamping tents, RV and tent camping sites, and a primitive camping area. Amenities are minimal – just potable water, public restrooms, picnic tables, and fire rings at each site…all the more reason to shut off your phone and enjoy the peace and quiet of nature!
16. North Toledo Bend State Park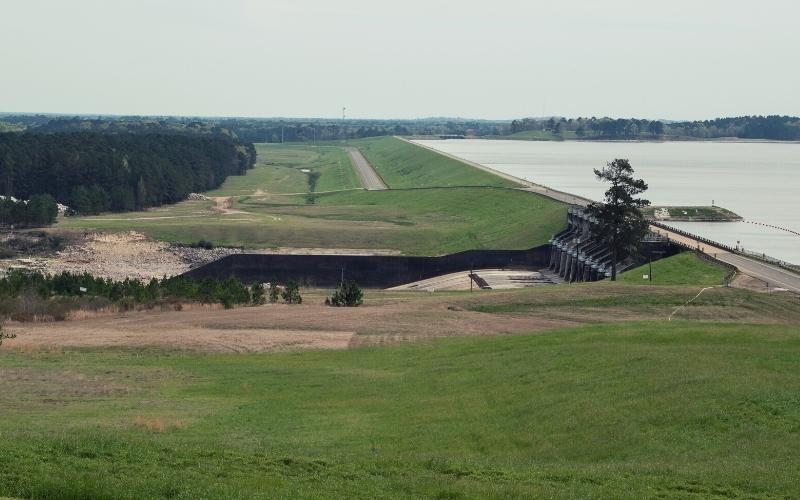 Toledo Bend Reservoir is so massive it looks like a freshwater ocean and is so big it covers about a third of Louisiana's western boundary. And the lake is so popular amongst anglers that Bassmaster Magazine named it the #1 bass fishery in the country.
While the fishing is good at Toledo Lake, so is everything else! The woods surrounding the lake are filled with hiking and biking trails, many of which provide panoramic views of the lake. The campground itself also offers a swimming pool and a water playground for kids.
Accommodations at North Toledo include deluxe cabins, tent camping, and RV spots.
17. Fullerton Lake Campground
The Fullerton Lake Recreation Complex is a pristine, beautiful Gulf wilderness area rich in history. It was once the site of the historic Fullerton Sawmill and community. You can hit the Fullerton Trail to check out the old ruins and foundations of what was once the largest sawmill operation in the South.
Camping is available for both tents and trailers. Facilities are pretty bare-bones, just picnic tables, potable water, and a shared bathhouse. But what this campground lacks in fancy amenities it more than makes up for in peace and quiet!
Best Camping in Louisiana!
From the cypress groves and rolling hills of the north to the sandy beaches and coastal towns of the south, Louisiana has it all! We hope our guide on the best camping in Louisiana has provided all the inspiration you need to plan your next trip.
Ready to head on down the bayou for the ultimate camping adventure? Don't forget to let us know which campground you picked before you go! Feel free to share this article with all your camping pals, too!