Want to sleep under the stars but not on the floor? Try glamping! Glamping allows you to enjoy the beauty of nature without having to bring a sleeping bag or tent.
The Lone Star State is the ideal location for a glamping trip. Texas is filled with more natural beauty and biodiversity than people realize, and you don't have to tough it out in an off-grid campground to experience it.
There are a variety of amazing glamping accommodations available in Texas, ranging from fancy tents and yurts to luxury cabin rentals.
Ready to enjoy the more luxurious side of camping? Then continue reading to discover what glamping delights Texas has to offer!
1. Skybox Cabins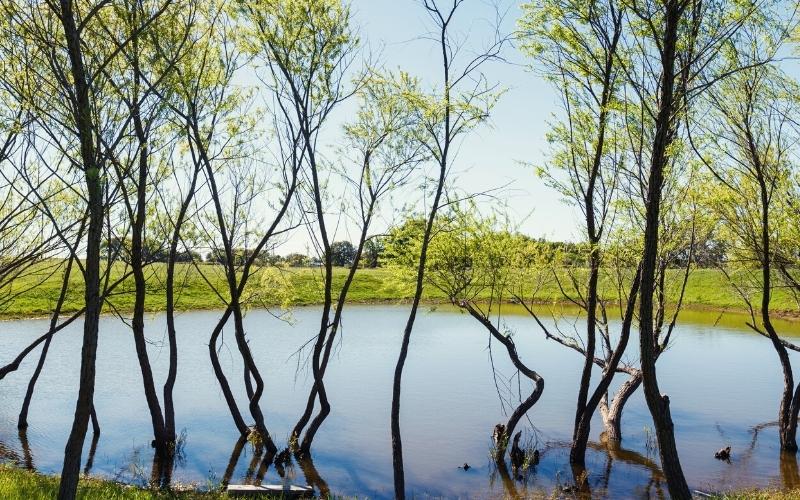 At the very top of Texas Hill Country lies the beautiful, 50-acre property known as Skybox Cabins and its luxury treehouse rentals. Hidden amongst the commanding oaks and cedars, you'll find treehouse-inspired cabins with charming names like "The Nest" and "The Birdhouse."
Each cabin is fully furnished with everything you need to enjoy a complete glamping experience. This includes kitchenettes, indoor/outdoor dining areas, fire pits, and plenty of wrap-around porches to enjoy the stunning views.
The area surrounding SkyBox Cabins is Texas Hill Country at its best. Big Rocks Park is just around the corner and it makes a fine place for cooling off from the Texas heat. Other outdoor activities include fly fishing, swimming, paddleboarding, and kayaking.
If you're camping with kids, nearby Dinosaur Valley State Park will delight and mesmerize with its authentic dinosaur tracks.
2. Living Waters on Lake Travis, Spicewood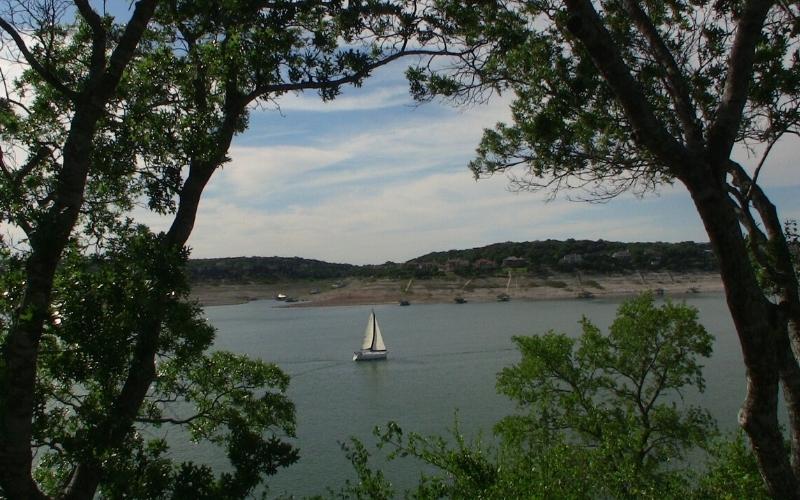 Living Waters on Lake Travis offers a number of romantic lakeside cabins and bungalow rentals. Thanks to its off-the-beaten-path location in a quiet corner of beautiful Texas Hill Country, Living Waters is perfect for those looking to escape the crowds and enjoy some lakeside tranquility.
There are many ways to enjoy your stay at Living Waters. Treat yourself to a stay at "La Casa de Joy", a beautiful 1-bed, 2-bath waterfront luxury home or keep it simple with "The Bunk", their eco-friendly and minimalist cabin. You can add plenty of optional on-site activities to your stay including couples massages and yoga sessions.
Adrenaline seekers can get their fill at the nearby Lake Travis zip lines or at Waterloo Adventures, a floating water park.
3. Geronimo Creek Retreat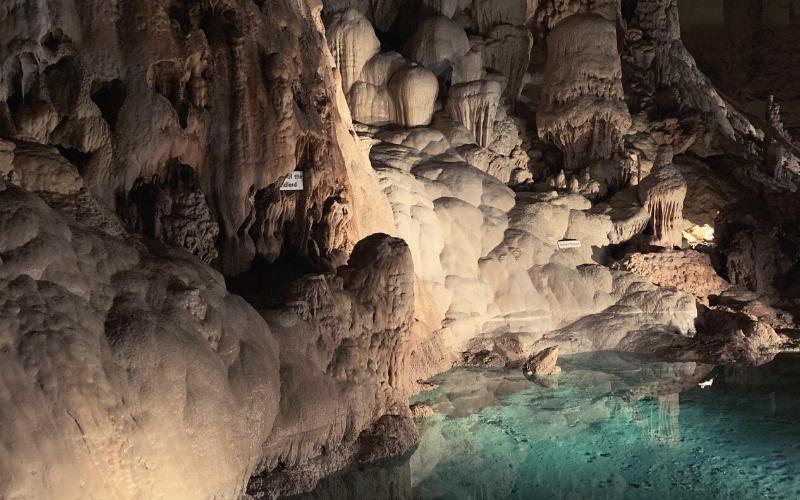 Geronimo Creek Retreat is a premium Texas glamping destination located less than 15 miles from New Braunfels and situated on the banks of tranquil Geronimo Creek. This spring-fed body of water provides visitors with private access to on-the-water activities like swimming, fishing, paddle boarding, and kayaking.
The glamping tents and cabins available for rent each feature smart TVs and WiFi, a fully-furnished kitchenette, a private bathroom and shower, and a fire pit. The resort itself has plenty of common areas to keep you busy like a game room, an outdoor hot tub, a basketball court, and volleyball beach.
The area around the Geronimo Creek Retreat is known for its beautiful public parks and family-friendly attractions like the Schlitterbahn waterpark. Less than an hour away from the park you'll also find the largest underground attraction in Texas, the fascinating Natural Bridge Caverns.
4. River Road Treehouses, New Braunfels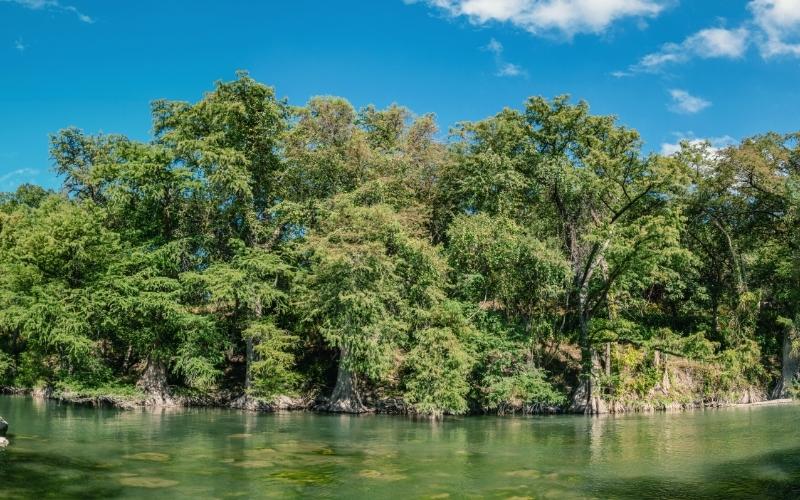 At River Road Treehouses, you can skip the tent altogether and rent a fully-functioning treehouse. Each rental offers plenty of fancy amenities like air conditioning, a full kitchen and bath, high-speed WiFi, and Smart TVs.
Don't let the luxurious treehouses fool you, you'll still enjoy some of the traditional fun of camping. Attached to each treehouse is a large private porch with a charcoal BBQ pit and outdoor dining area.
Glampers at River Road will enjoy a private river park with over an acre of riverfront access. On-the-water activities include swimming, tubing, and kayaking. Anglers will especially enjoy the bounty of the Guadalupe River, which includes specimens of Guadalupe bass, smallmouth bass, largemouth bass, panfish, and multiple species of carp.
5. Son's Blue River Camp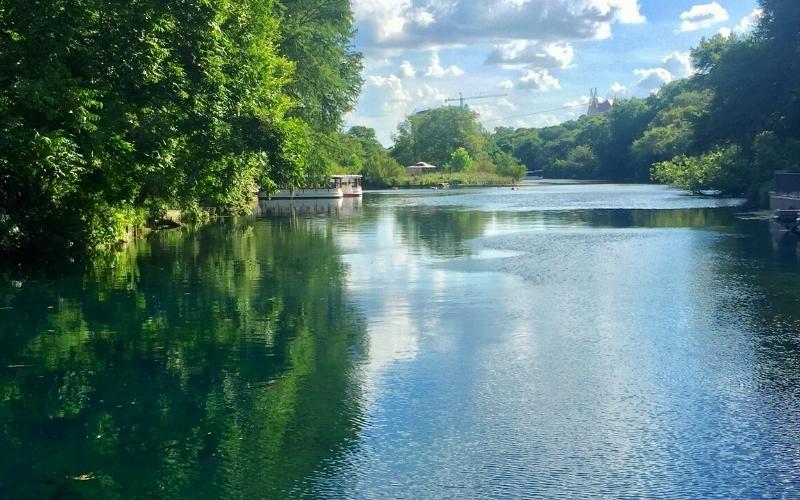 With its palm leaf cabanas, year-round sunshine, and gravel beach, Son's Blue River Camp is one of the most must-visit locations for glampers in central Texas. Located on the shores of the famous San Marcos River, you'll enjoy an abundance of warm sunshine and fresh air at this family-oriented resort.
Son's Blue River offers everything from minimalist log cabins to fancy glamping tents. Both cabin and glamping tent rentals offer all the conveniences of home. This means air conditioning, comfortable furniture, and water and electricity. Overnight tent camping spots are also available if you want to pitch your own tent.
Don't feel like staying overnight? You can rent a riverside cabana and enjoy private river access just for the day!
Activities around the camp include swimming, fishing, paddleboarding, tubing, and a convenient shuttle service up and down the river.
6. Walden Retreats Hill Country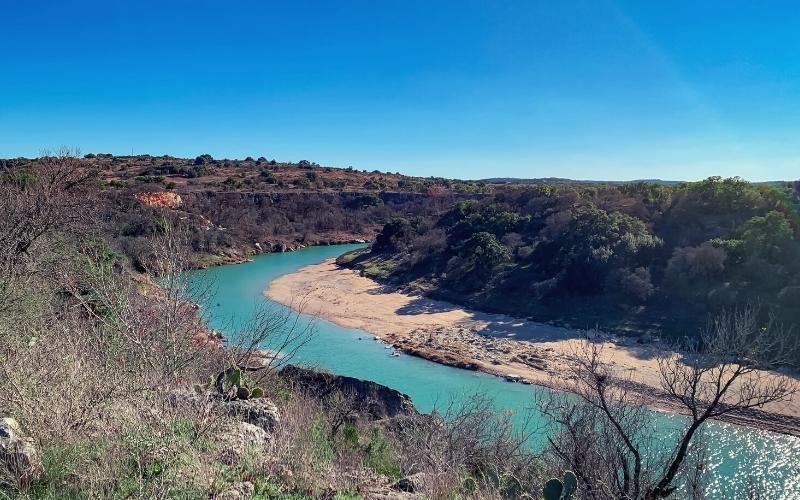 Located on a sprawling 96-acre stretch of rugged Texas wilderness, there is no better place to plan a glamping adventure than Walden Retreats. Camp in ultimate comfort in one of their canvas safari tents with each one overlooking the beautiful Pedernales River and perfectly designed to blend at-home comfort with traditional camping fun.
With over 16 award-winning wineries in the area and the first and oldest bourbon distillery in the state, it's safe to say you'll have plenty to do. Pedernales Falls is also located nearby and this unique section of the river offers many opportunities for hiking, swimming, bird watching, and tubing.
If you want to get a taste of big city livin' during your trip, both San Antonio and Austin are less than an hour away.
7. Cypress Valley Canopy Tours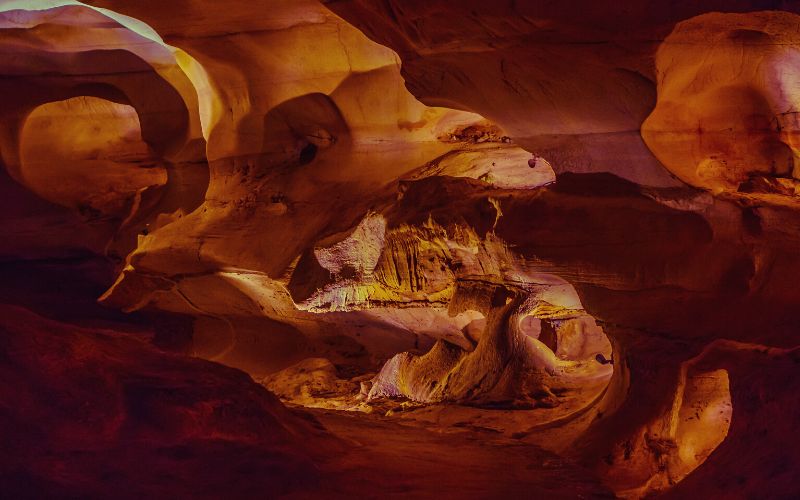 If you make only one glamping trip to Texas, let it be at the Cypress Valley Canopy Tours. Nestled amongst the ancient cypress trees that line the valley, you'll find this enchanting resort and its magical treetop cabins.
Each luxury treehouse offers plenty of comfort-enhancing amenities. These include heated/air-conditioned bedrooms, a spacious private bathroom, a kitchenette and dining area, a private deck with lovely views, and creekside deck chairs.
Whether you visit as a couple or a group, there's plenty to see and do in the surrounding Cypress Valley area. On-site you'll find both a lakeside pool and a small lake, while the hiker's paradise that is Muleshoe Bend Park and the fascinating Longhorn Caverns are just down the road.
8. El Cosmico, Madra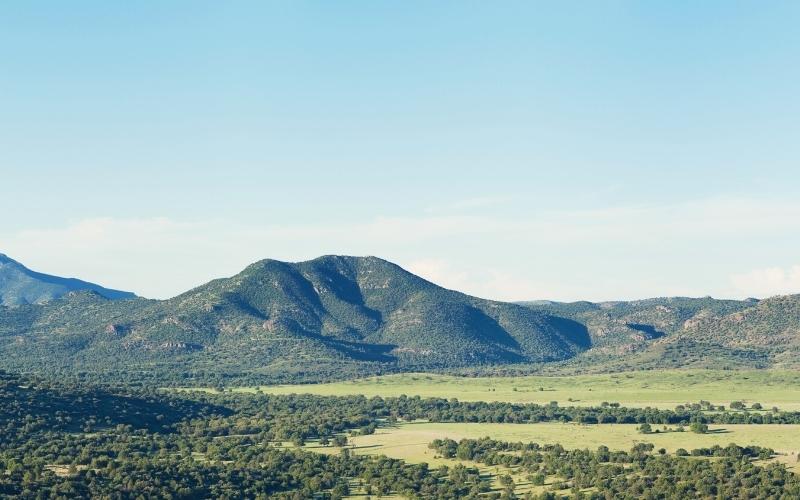 If you're looking for a truly unique, and sometimes bizarre, glamping experience, try El Cosmico. This fascinating glamping destination is found in Marfa, a rural Southwest town at an altitude of 4,800 feet. In the summer, plan for the high-altitude sun, and in the winter expect temperatures to drop below freezing. 
El Cosmico offers accommodations for all camping tastes. Choose from any of the teepees, yurts, vintage trailers, or safari-style tents available – each comes with a comfortable bed, basic lighting, and a charging station. The trailers also feature air conditioning and outdoor seating and dining areas.
The Marfa region is well-known for the sheer amount of natural and man-made wonders located within its borders. Plan to stay for a while because you'll have Big Bend State and National Parks, McDonald Observatory, Chinati Hot Springs, and the Davis Mountains to visit!
9. Big Bend Glamping (near Big Bend National Park)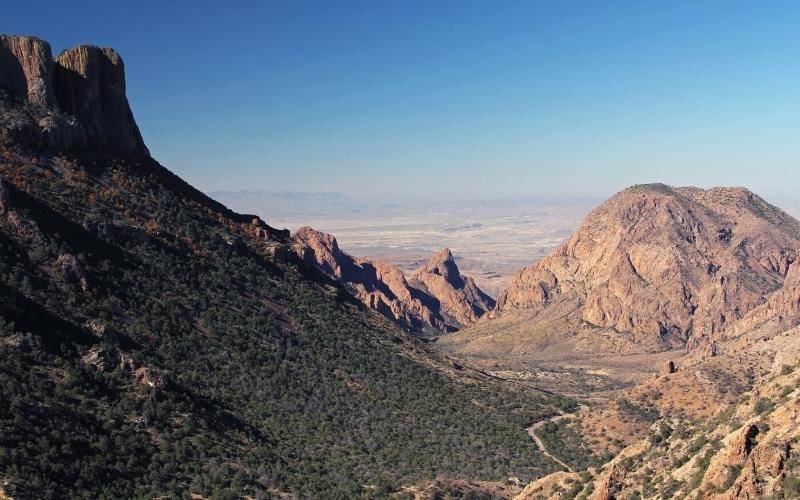 Big Bend National Park was once a rugged and inhospitable region that could only be reached via miles of dirt road. Now paved roads render the park accessible to nature enthusiasts and it is one of the most popular parks in all of Texas. Visit Big Bend for hiking, mountain biking, wildlife viewing, historic sites, and camping. 
If you don't want to rough it in a tent, try the glamping experience at Big Bend Glamping. Big Bend provides an eclectic collection of glamping cabins, teepees, and trailers for rent. 
While the accommodations might be warm and inviting, don't expect too many fancy amenities to go with them. Big Bend Glamping is an off-grid campsite, which means you won't find any water or electricity and will need to bring a book or a friend for company.
10. Sinya on Lone Man Creek, Wimberley
Sinya on Lone Man Creek is a cozy glamping getaway for two. Situated atop a ridge overlooking Lone Man Creek, Sinya features an authentic South African safari tent fully furnished with at-home comforts like a decadent claw-foot bathtub and luxury linens.
The accommodations aren't the only magical thing at Sinya! Enjoy the fresh, Hill Country air from any one of the five furnished outdoor seating areas or head creek-side where you can swim, fish, kayak, or practice yoga.
After a day of camping fun, you can enjoy a hot shower or a soak in the private hot tub all from the privacy of Sinya's back deck.
11. Collective Hill Country, Wimberley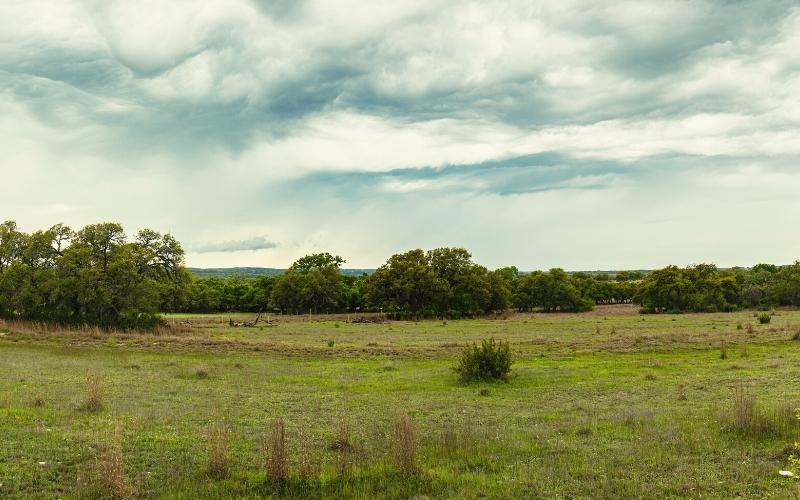 Smack in the middle of Hill Country is the charming town of Wimberly and the Collective Hill Country ranch. This rustic glamping destination hosts beautifully decorated tents each featuring an en-suite bathroom, wooden stove, working electricity, and Wi-Fi.
At every site, you'll be surrounded by expansive skies, native plant life, and the gently rolling hills of Texas Hill Country. The on-site restaurant at nearby Three Peaks Lodge offers ranch-to-table meals and a complimentary breakfast to each guest.
Other on-site activities include yoga, mediation classes, hiking, biking, and horseback riding.
12. Lighthouse Resort and Marina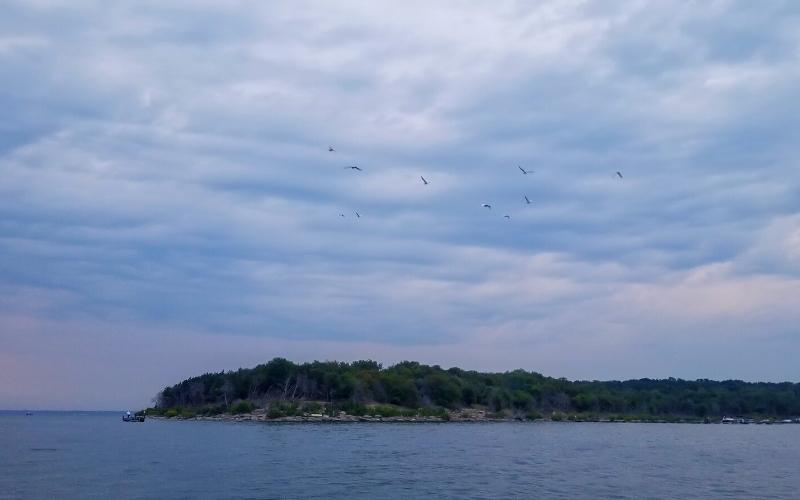 Situated on the shores of Lake Texoma, Lighthouse Resort and Marina is the perfect lakeside getaway for anglers, families, or water-sport enthusiasts.
Open year-round, you'll find a number of on-the-water recreational activities here. This includes boat and pontoon rentals, a fishing dock, water skiing, and wakeboarding. You'll also enjoy beautiful sunsets over Lake Texoma!
Lighthouse offers everything from RV sites and basic cabin rentals to 6-bedroom waterfront homes. All cabin rentals are furnished with everything you need to camp in comfort, from linens and towels to outdoor fire pits and dining areas.
Sites both on the water and in the woods are available, allowing you to camp in your preferred style. On-site facilities and amenities include a fuel dock, general store, and boat rentals, and the resort offers a long list of activities, from yoga sessions to SUP lessons.
13. Davis Ranch Retreat
Longing for a camping trip in beautiful central Texas? Skip the hassle of pitching a tent and rent a rustic ranch house, cozy cabin, or even a treehouse!
Davis Ranch Retreat is a 40-acre retreat located in the heart of Texas. Since this is a real, working ranch, expect to see everything from longhorn cattle to turkeys and hens scampering around the grounds. On-site amenities include an outdoor swimming pool and a communal fire pit. The historic towns of Smithville and Bastrop are also less than 25 miles away.
If you're looking for a traditional camping experience, Davis Ranch has that too! Four tent pads are available for rent and each site includes access to a community kitchen, an outdoor dining and grilling area, and even a herb garden for guests.
14. Wahwahtaysee Resort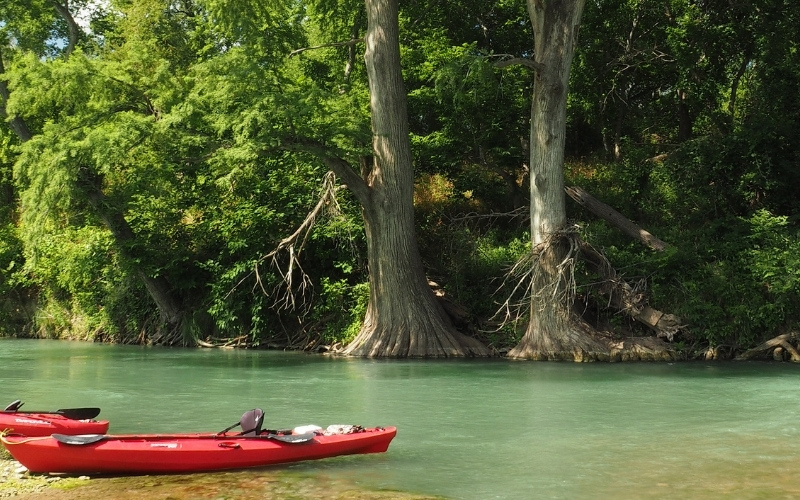 Just 50 miles from Austin, you'll find the Wahwahtaysee Resort. Resting on 100 acres of pristine Texas wilderness, there are endless opportunities to reconnect with nature. Hike, swim or tube down river, try sports like fly fishing or kayaking, or enjoy traditional camping activities like making s'mores around the campfire or stargazing.
Wahwahtaysee Resort's accommodations combine the luxurious elements of a hotel with an authentic outdoor experience. Just 5 glamping tents and a container cabin are available, which means you'll have to book these coveted spots well in advance.
Each site includes amenities like comfortable furniture, luxury linens, air conditioning and heating, as well as a well-stocked kitchenette.
15. Green Acres ATX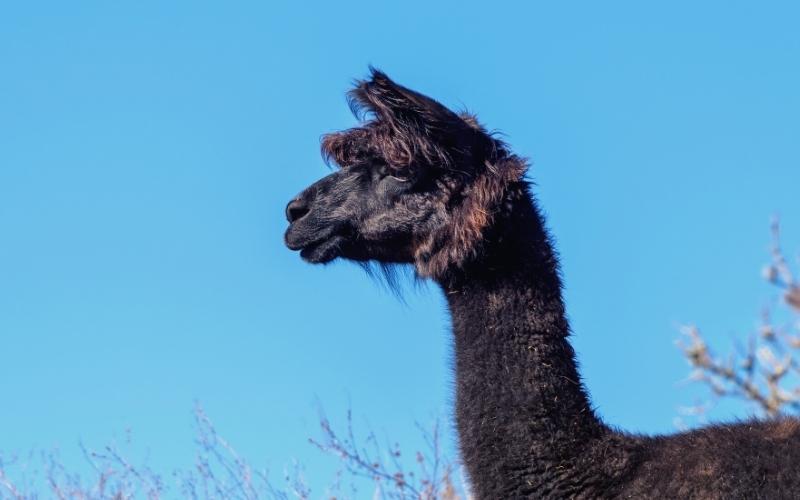 Just a short drive from Austin, Green Acres offers premium eco-lodgings on 25 quiet and remote acres in Bastrop County. Experience the beauty of Texas wildness without the hassle of traditional camping by choosing any of the 5 thoughtfully decorated yurts or the luxury, 700-square foot lodge.
While you might visit Green Acres for the yurts, you'll stay because of the beautiful, rugged wilderness surrounding the property. Go for a hike in the nearby woods, feed the friendly Alpacas, or head to the vintage, on-site barn in the evening for a cookout.
The nearby town of Elgin is less than 10 miles away and it's rumored to have some of the best BBQ joints in all of Texas!
Best Glamping In Texas!
If you're a reluctant camper or simply tired of roughing it on your old camping cot, glamping offers the perfect marriage of camping fun and at-home creature comforts. As the above list has shown, there's no better place to be doing it in than in the Lone Star State!
We hope this guide to the best glamping in Texas has inspired you to plan your own adventure in the Lone Star State. If you have any questions about Texas glamping or camping in general, don't hesitate to holler below!