Whether you're RV camping or tent camping, when hunger calls in the great outdoors you've gotta' eat. But coming up with filling and nutritious meals to feed hungry campers isn't always as easy as it sounds.
Cooking delicious meals at camp starts with a shopping list and meal plan. We've done all the legwork for you by creating a list filled with all the essentials you'll need to create satisfying meals for all the campers in your crew.
Remember, you don't need to bring all the food on our list. Use our meal ideas below and check off the ingredients you'll need as you go!
All the Essentials for Tasty Backcountry Cuisine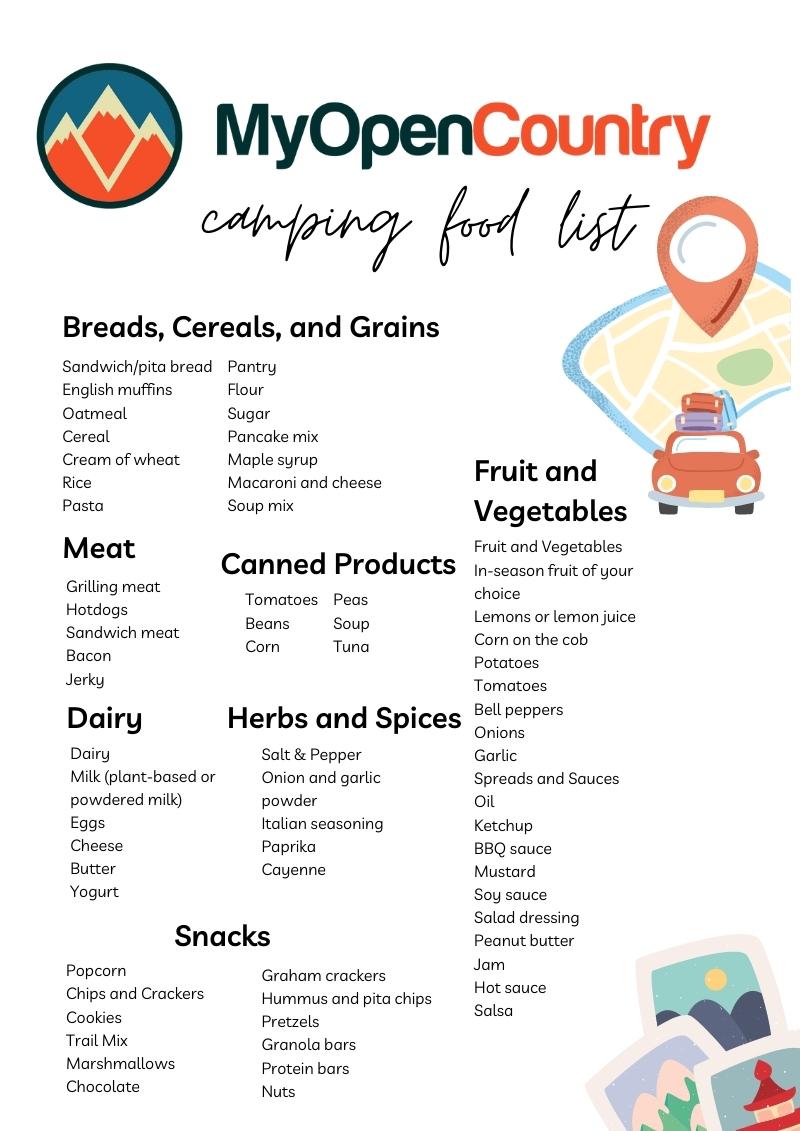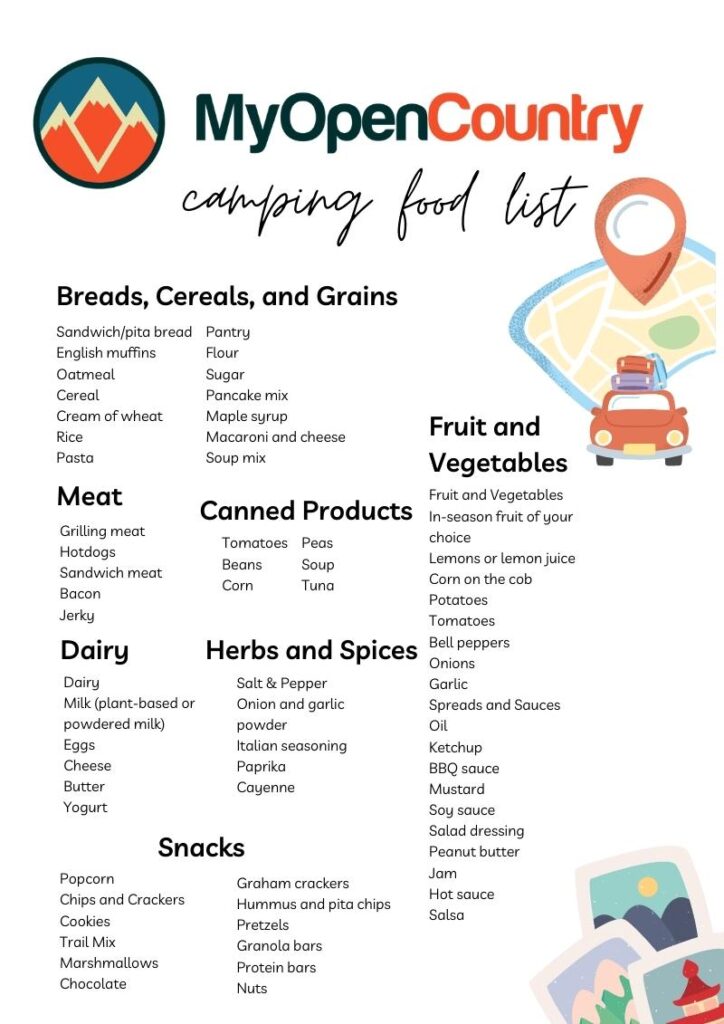 Breads, Cereals, and Grains
Sandwich bread
English muffins
Pita bread
Oatmeal
Cereal
Cream of wheat
Rice
Pasta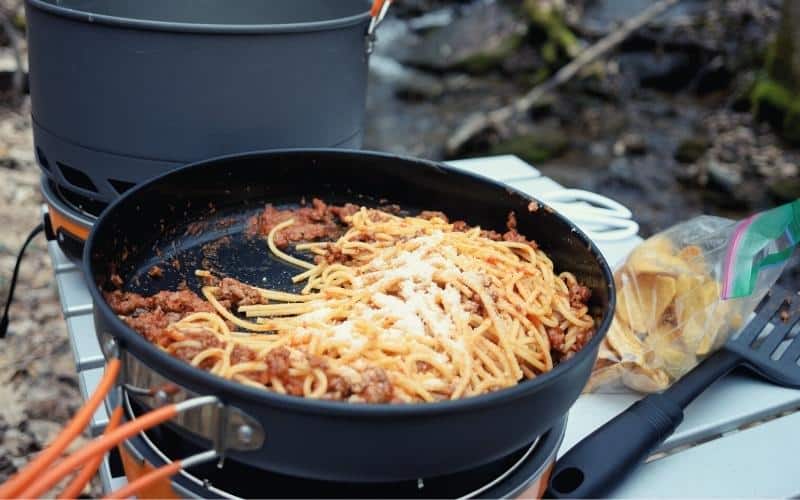 Pantry
Flour
Sugar
Pancake mix
Maple syrup
Macaroni and cheese
Soup mix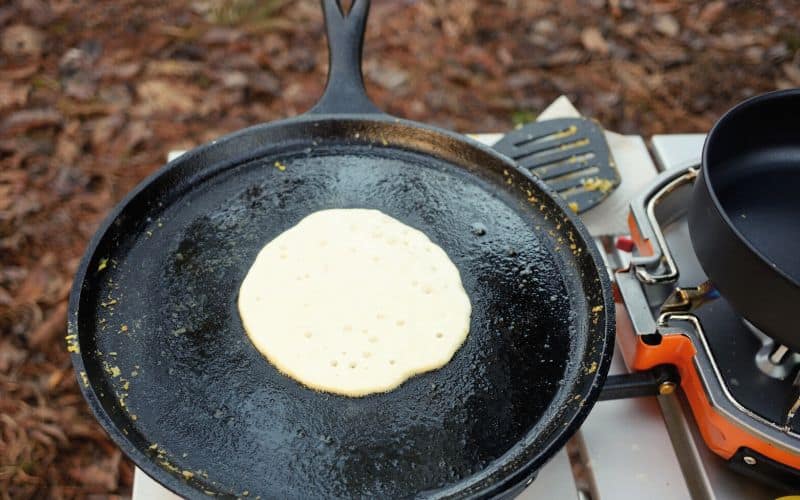 Dairy
Milk
Plant-based milk
Powdered milk
Cream cheese
Cheese
Butter
Yogurt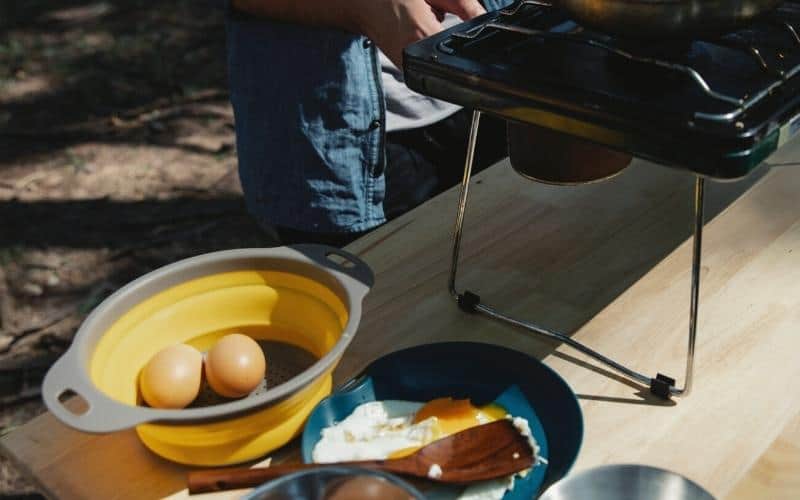 Meat
Grilling meat
Hotdogs
Sandwich meat
Bacon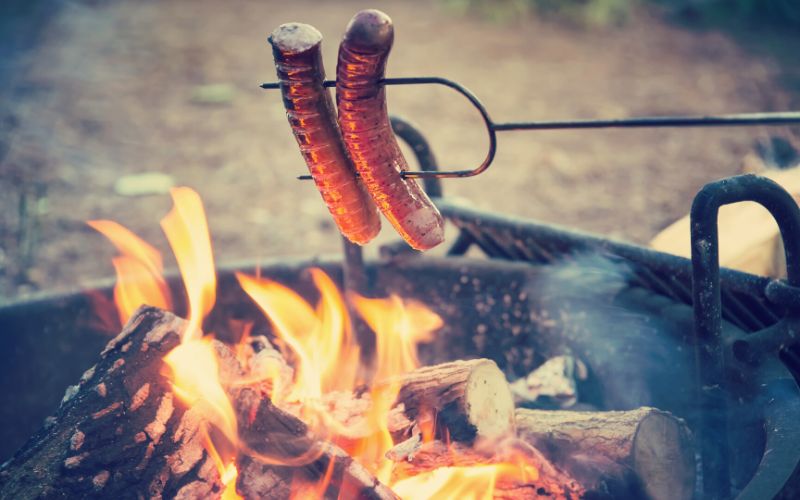 Canned Products
Tomatoes
Beans
Corn
Peas
Soup
Tuna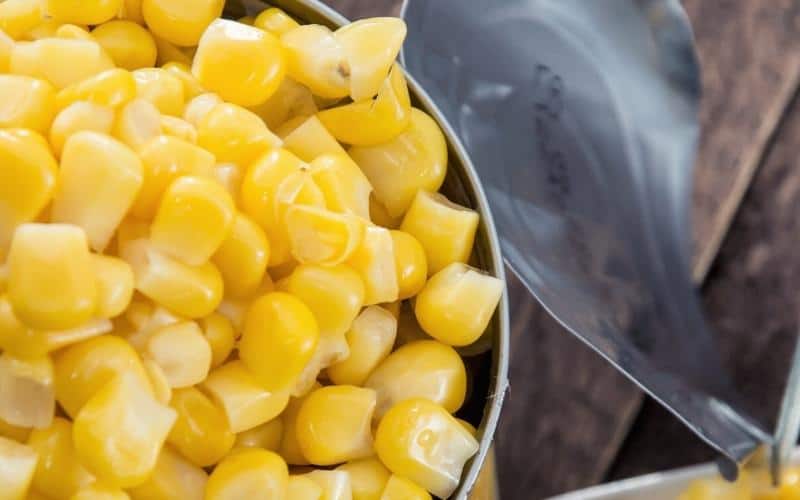 Fruit and Vegetables
In-season fruit of your choice
Lemons or lemon juice
Corn on the cob
Potatoes
Tomatoes
Bell peppers
Onions
Garlic
Spreads and Sauces
Oil
Ketchup
BBQ sauce
Mustard
Soy sauce
Salad dressing
Peanut butter
Jam
Hot sauce
Salsa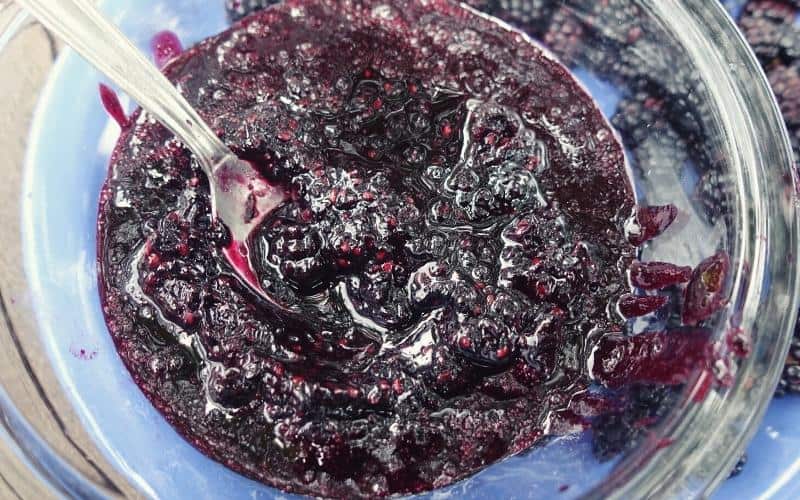 Herbs and Spices
Salt & Pepper
Onion and garlic powder
Italian seasoning
Paprika
Cayenne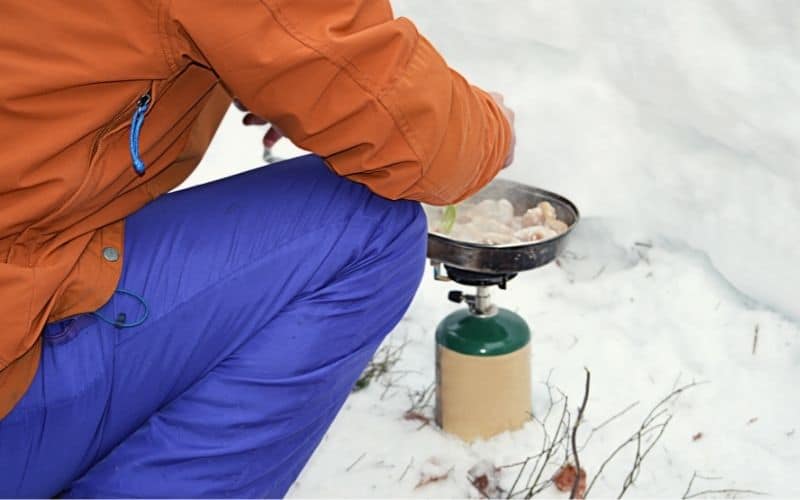 Snacks
Popcorn
Chips
Cookies
Crackers
Trail Mix
Marshmallows
Chocolate
Graham crackers
Hummus and pita chips
Pretzels
Granola bars
Protein bars
Nuts
Dried fruit
Pickles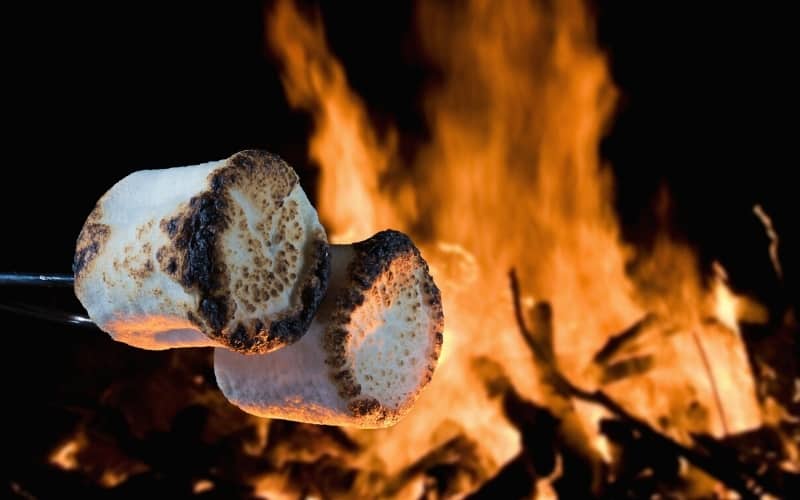 Beverages
Bottled water
Soft drinks
Coffee
Instant coffee
Tea
Hot chocolate
Juice boxes
Beer/wine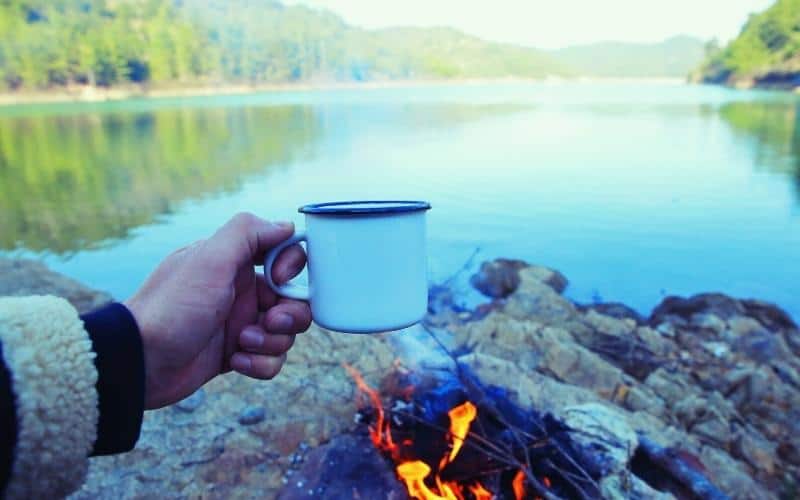 Camping Meals: Breakfasts, Lunches, and Dinners
Breakfast – the most important meal of the day!
Families:
Banana Bread: You can premake banana bread at home but it's surprisingly easy to make in a dutch oven over the fire. Be sure to spread some peanut or nut butter on the top to boost the protein and make it more filling.
Pancakes: It's hard to beat the convenience of pancakes. To make this classic camping meal, simply buy a premade mix or make your own at home. If you use plant-based milk, you won't even have to refrigerate it until opening (just double-check the packaging).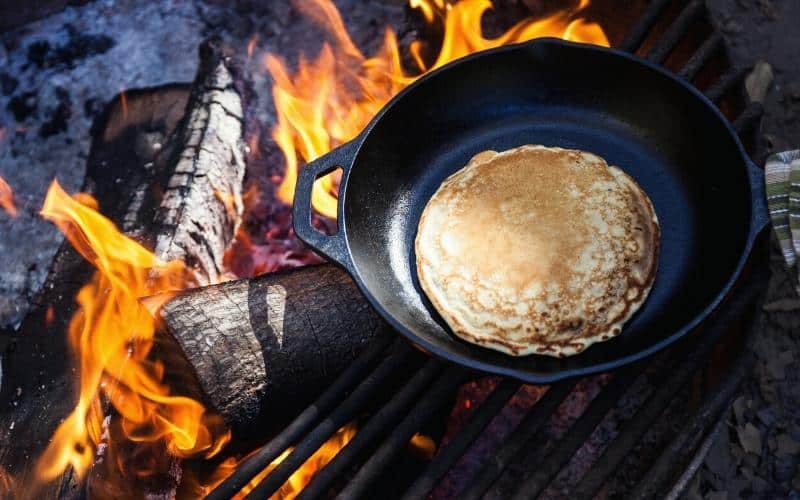 Healthy Eaters:
Oatmeal: Oatmeal is energy-boosting and nutrient-packed – perfect for fueling a long day of outdoor activities. You can either buy instant oatmeal packets or make overnight oats right at your camp. Don't forget to bring healthy toppings like fresh or dried fruit, nuts, seeds, and granola.
Fruit and Yogurt Parfaits: Prepare these at home and pack them in the cooler. Simply layer low-fat yogurt with fresh fruit, nuts, and granola. If the fruit gets brown (like apples) dip them in orange juice first.
Everyone Else:
Scrambled eggs (or tofu): This breakfast of champions is so easy to make at camp. It's a nice way to pack in your veggies too – just throw some chopped vegetables in the pan before adding your eggs or tofu.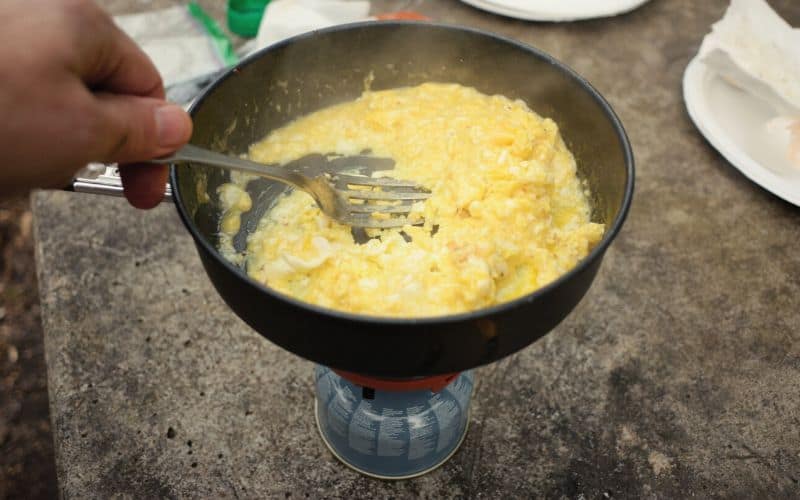 Lunches to Satiate that Midday hunger
Families:
PB&J Sandwiches: Peanut butter and jam sandwiches are classics for a reason. They also make a great lunch of non-perishable staples in case you don't have a cooler or stove. Live a little and throw in some nutella or sliced banana for extra flavor.
Walking Tacos: Kids will go nuts for this flavor-packed lunch. Grab your favorite bag of potato chips, roll the sides of the bag down to make it sturdier, then add nacho toppings like cooked meat, cheese, or chopped veggies. Top with sour cream, grab a fork, and dig in!
Healthy Eaters:
Veggie Wraps: Pack some deli meat, chopped veggies, and your favorite dressing and you can whip up on-the-go veggie wraps. They're both nutritious and filling, and you can use the same ingredients in other recipes like scrambled eggs and grilled kebabs. You can make life easier by making aluminum foil root vegetable packets at home.
Pasta Salad: If you can boil water, you can make pasta salad. This one-pot meal is better when made ahead of time to let the flavors marinate. You even can make a pretty decent pasta salad from just tinned foods like tuna, chickpeas, olives, and artichokes.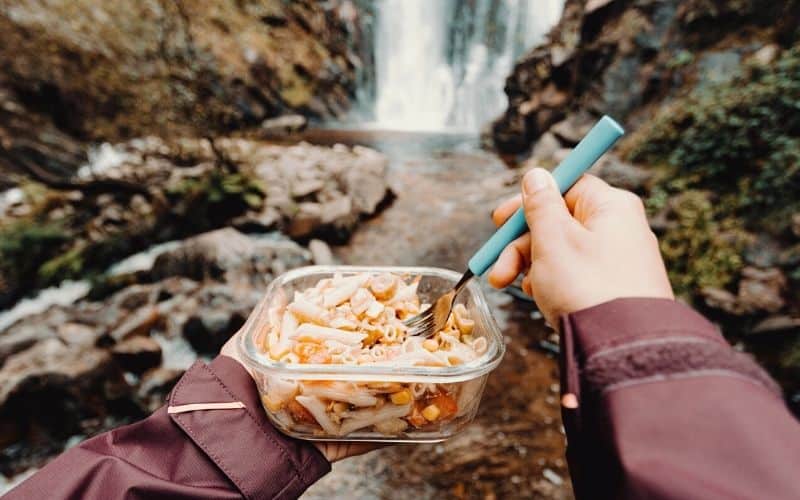 Everyone Else:
Fancy Mac and Cheese: Looking for a quick lunch without the fuss? Try spicing up your usual boxed mac and cheese. Cook your pasta according to the package and then add in extra toppings like grilled sausage, green onion, or jalapenos.
Dinners for Hungry Campers
Families:
Pizza: After a long day of outdoor fun, pizza for dinner hits the spot. It's surprisingly easy to make in a dutch oven, just make sure you bring premade pizza dough. Don't forget tomato sauce, cheese, and other toppings!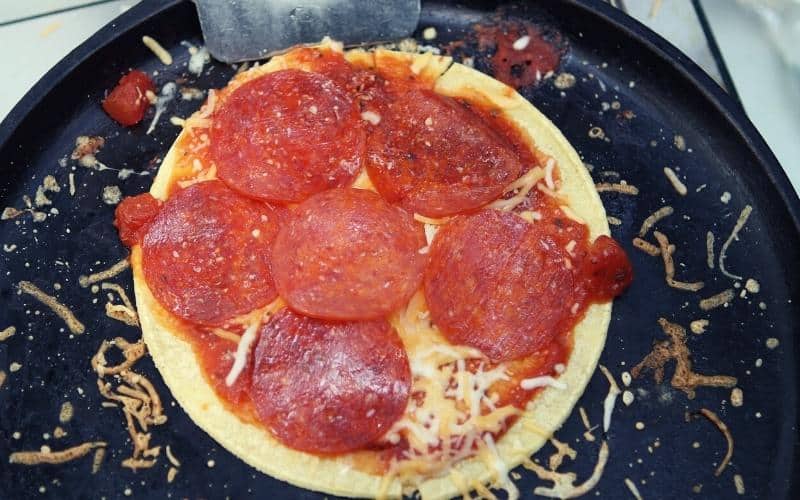 Chili Dip: Chili is a traditional campfire recipe, but it's even better as dip for chips. Place your pan on a grill, add in the chili of your choice and top it with lots of cheese, green onions, and sour cream. Serve with chips while still warm.
Healthy Eaters:
Cajun-Style Foil Packets: Fill a foil packet with shrimp, diced potatoes, corn on the cob, and creole seasoning. Tightly seal your tin foil packet and grill over the stove until your potatoes are cooked through for a Cajun-inspired feast.
Grilled Flatbread: Enjoy all the flavor of pizza without all the calories. Slightly warm flatbread and top it with ingredients like deli meat, mozzarella, fresh tomatoes, and basil. Drizzle with olive oil and serve. A simple dish that the whole family will love!
Everyone Else:
Grilled Kebabs: Grilling kebabs at your camp might take a bit of work but it's definitely worth it. You'll have a hearty and nutritious meal that is easily customizable to fit all diets and preferences. If you've got some vegetarians in your mix, just swap out the meat for cubed tofu.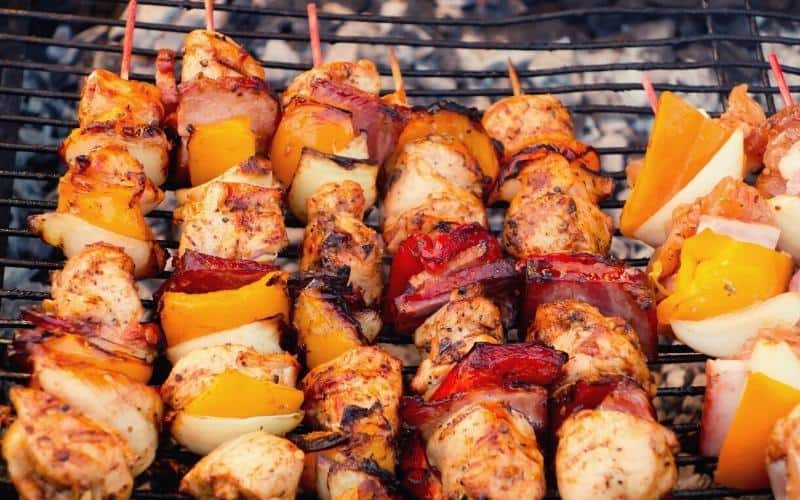 Frequently Asked Questions
What is the best food for camping?
The best food for campers is a mix of food items that can be cooked over a camp stove or campfire and some on-the-go meals and snacks. Pancakes, scrambled eggs, franks and beans, grilled fish, or corn and baked potatoes are popular foods for camping.
If you do not have access to a heat source, bring only food items that don't require cooking like sandwich bread, PB&J, fresh fruit, and trail mix.
How do you keep food fresh when camping?
Letting food get too warm while at camp is not only unappealing, but it can also have serious health consequences. If you're car camping, the easiest way to keep food fresh is to bring a cooler packed with ice. Pack your cooler tightly, keep it out of direct sunlight, and only open it when necessary.
Bon Appetit with our Printable Camping Food List!
Worked up an appetite? Then stoke the fire, print off our ultimate camping food list, and get ready to enjoy all that food! From backcountry getaways to camping out in your own backyard, we're sure these meal ideas will please your entire camping crew.
Did we miss any of your favorites? We'd love to hear all about them in the comments below! And if you'd like to share this post with your friends, please do!