My time in the west had a few notable highlights, but the time spent on the California coast competes for the top spot. The wildlife and plant life were exceptional, and the unique and at times harsh terrain was the ideal accompaniment to the delightful weather.
Although northern California is more my style, the Laguna Coast Wilderness Park is the highlight of my time in southern California. It was the combination of ease of accessibility and the perfect survey of what SoCal has to offer that I appreciated about these trails, but the real gem is the biodiversity of it all.
I'm a sucker for wildlife and nature preserves, and the park is the perfect model for bringing parks and cities together in a perfect meld.
Key Takeaways
Carry water and protection from the sun

Visit the Nix Nature Center to sign their guestbook

Bring the family along for a day outdoors

Dogs aren't allowed

Stick to the trails; the ecosystem here is very delicate!
An Overview of the Park
The 7,000-acre park actually consists of several parks. It's been a standing piece of naturalized land since 1991.
I sure do love history, so strap on your learning helmets, cause we're going there.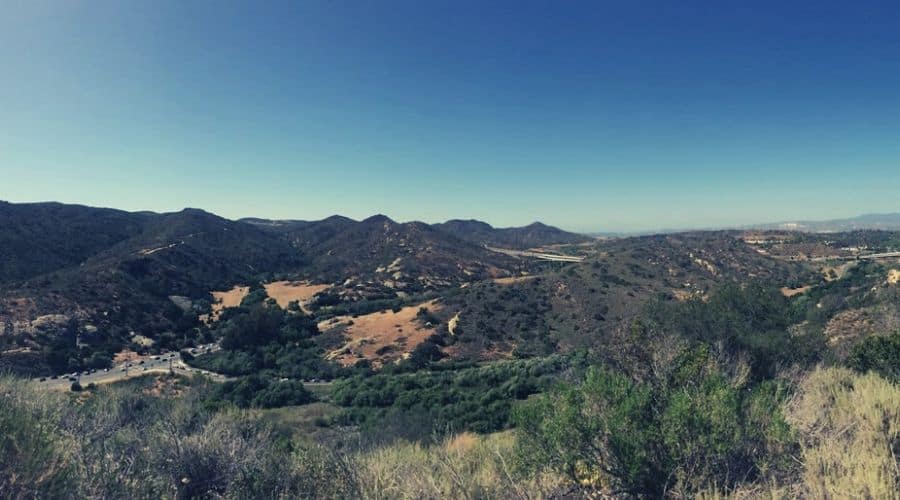 History
Once upon a time, the land that makes up the park was underneath the ocean. When breaking ground on new construction, it isn't uncommon to find millions-of-years-old bones and other critters that lived underneath the sea.
​Human habitation of the area around and including the park dates back to 2,000 B.C. It's an outstanding feeling to experience this preserve in a way that closely resembles what ancient Americans might have seen it as.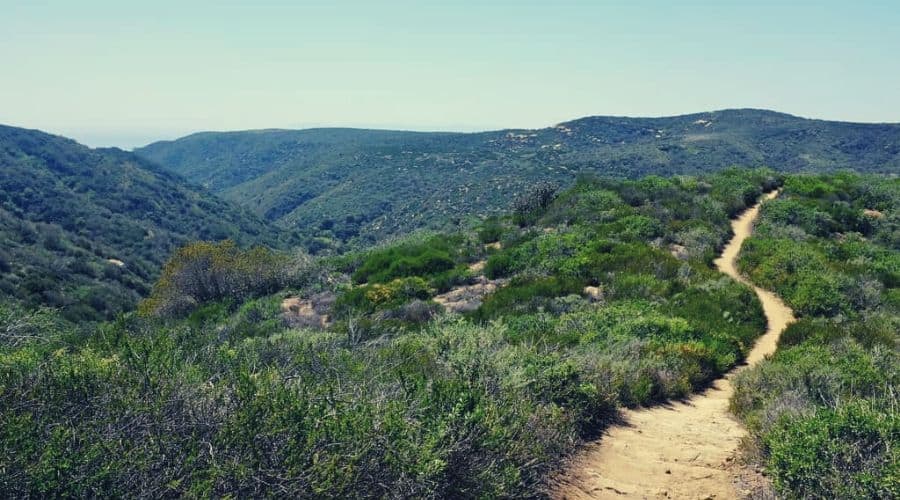 In the 19th century, the park's land was used as grounds for cattle grazing. When the ground turned dry from overuse, and the cattle industry took a nosedive financially the parcels that make up the park today were sold off to the Irvine family.
As the region became tremendously over-developed and natural lands were disappearing by the day, groups of citizens took action and preserved these areas for future generations. In 1991 the Natural Community Conservation Planning nabbed hold of the land and managed to wrangle together three parks to form the park as we know it today.
What Laguna Coast Wilderness Park is Like
Expect to see rolling trails and the scrubby wild grasses and cacti of southern California. Most of the trails are well-constructed and not overly technical, but heavy rainfall can cause washouts that suspend hiking in certain areas.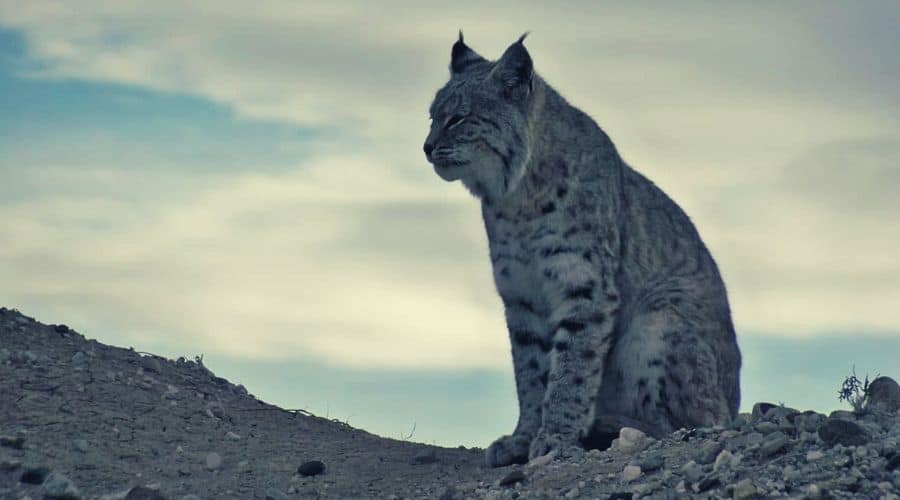 ​Keep your eyes peeled for some of the endangered and protected wildlife that call the park home; birds like the cactus wren and California gnatcatcher. Plantophiles like myself are excited to see the variety of cacti and native grasses that stretch across the landscape.
If you're lucky, you might spot the Laguna Beach liveforever 403, a succulent that grows in thin soils and clings to rock walls and overhangs where nothing else but moss and lichen can grow. It is an endangered plant; you might find it strikingly similar to the familiar hens and chicks that adorn people's home gardens.
Volunteer Here
Volunteering ain't for everyone, but for folks with a bit of time and effort to spare, volunteering at the Laguna Coast Wilderness Park is an exceptional use of your limited free time. Seriously consider it, especially if you're younger or want to make an immediate impact on the environment.
Planning
The park is open from 7 AM until sunset, so keep in mind the daylight hours ahead of you when planning your trip.
No permits are required to hike at the park, but you've got to pay for your parking! It's a scant three bucks to park for the day (the machine takes quarters and dollar bills plus Visa/Mastercard).
​Save yourself that trouble and purchase an OC Annual Parking Pass. I guarantee you'll be visiting the park more than a few times, and the yearly cost of this parking pass pays for itself after a few visits.
Trail maps can be readily found and printed online.
The parks (and parking lots) tend to fill up early on the weekends, so get there at the crack of dawn if you're hiking on a Saturday or Sunday.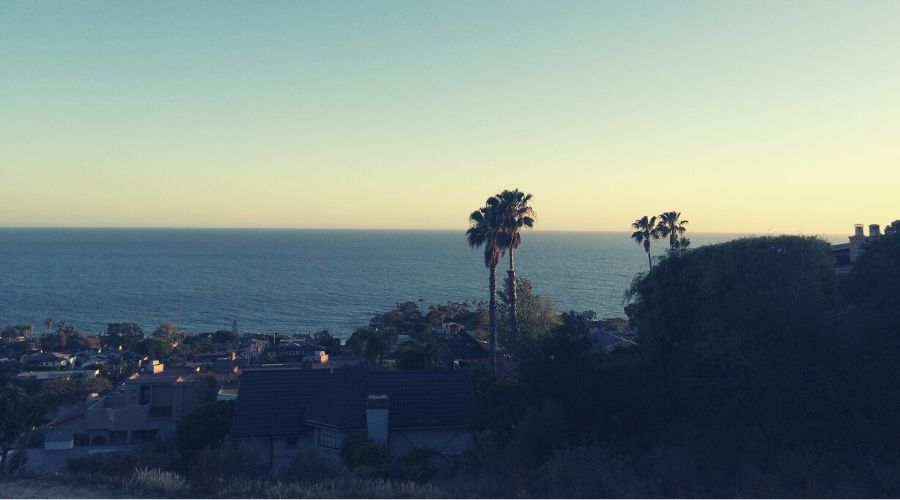 Weather Issues
This is a park in one of the few remaining green belts in Orange County, so you're going to experience some hotter-than-hell temperatures and enough sun to fill up Superman's belly.
Not a comic book fan? Shame on you.
Winter and springtime rains can be an issue that will close trails if conditions become too dangerous. At times the park will suspend hiking activities until trail conditions improve.
Parking and Trail Access
Parking is available on Laguna Canyon Road and costs $3 per day.
Remember when I mentioned thepark consists of three smaller parks under one flag? Those parking areas can be found in each of those individual parks: the James Dilley Greenbelt Preserve, the Nix Nature Center, and the Willow and Laurel Canyons.
Trails are accessible from each of these parking areas.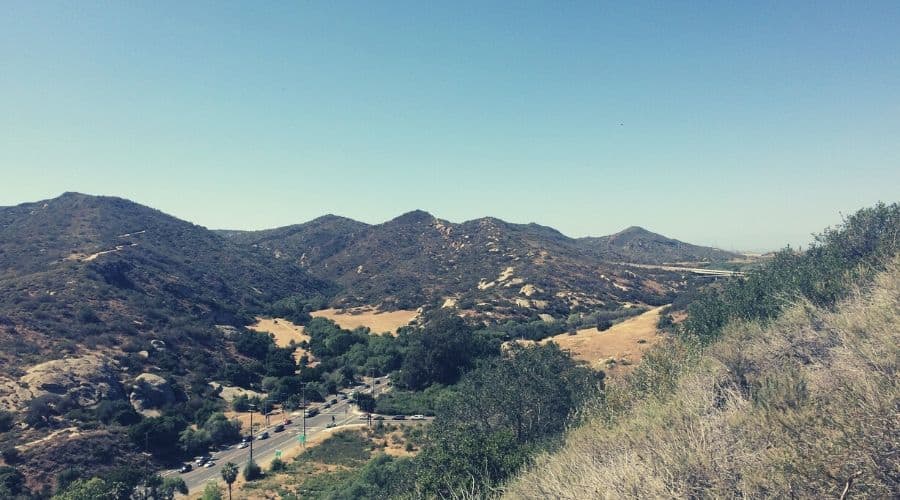 Alternate Entries
Once upon a time, a variety of backdoor entryways allowed visitors access to the park. Nowadays those unofficial trails are being closed off and fenced out in an effort to maintain the wilderness of the park.
Be respectful of the park and its purpose as a wildlife and nature preserve, and avoid blazing your own trails or using ones that have been closed off.
Best Trails
There are over 40 miles of trails available to hikers. We've selected a handful to offer for your consideration.
The Little Sycamore Canyon Loop: 5 miles and beginner to intermediate difficulty. Start your journey at the Nix Nature Center to tackle this trail. Local plant life is exceptional on this trail, but make sure you're protected from the sun.
Willow and Laurel Canyon Loop: 3.5 miles and intermediate difficulty. Follow signage to reach the Willow/Laurel Canyon Loop.
Willow and Laurel Canyon Loop plus the Emerald Canyon Extension: 6.7 miles of intermediate difficulty. If you're looking to add some distance and some sweat to your Willow/Laurel Canyon Loop hike, consider including the Emerald Canyon loop.
The Nix Nature Center Loop: 4.8 miles of intermediate difficulty. Start this relatively easy trail directly at the Nix Nature Center. Friendly and informative park rangers are present to point you in the right direction while simultaneously encouraging children to explore the outdoors.
James Dilley Greenbelt Preserve Loop: 2.6 miles of beginner to intermediate difficulty. Even with the din of background traffic, this trail promises glimpses of natural California. Visit it in the spring to spot various wildflowers in bloom.
Suggested Gear
Even though the trails are relatively non-threatening, there are some basic considerations you should take when hiking here.
Sun Protection
An essential element in any hike, east coast or west, summer through winter. Maintaining adequate sun protection is vital to your health and your continued hiking.
​At the very least a good hat is suggested; while I've used some straw hats in the past primarily for flavor and badass appeal, the Tilley wide-brim hat will consistently get my sole specific hat endorsement. Let's put it this way; I burned through half a dozen straw hats in four years, but I've had my Tilley for three years running.
If you aren't willing to wear long sleeves and pants to protect from sun damage (I won't do it either, so you're in good company), consider a good sunblock. A few bottles of sun protection are cheaper than skin cancer, as my fiancee is fond of reminding me.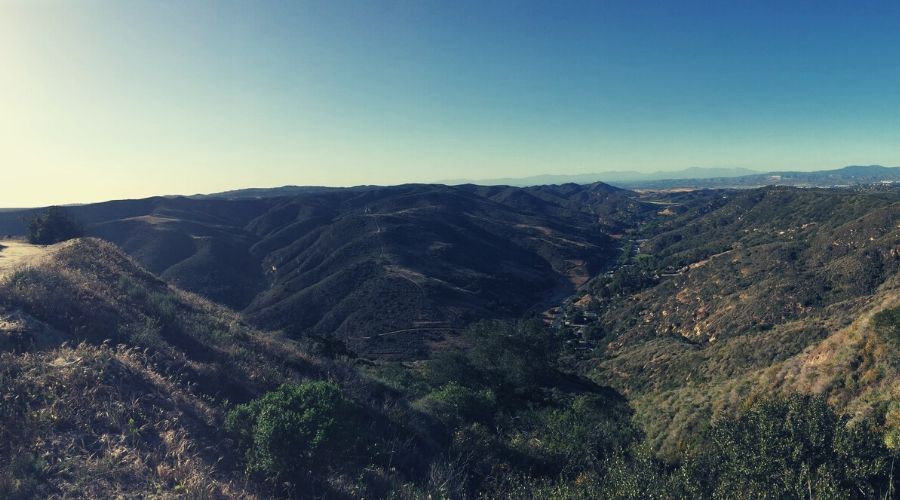 During the day I work as a gardener and am exposed to full sun for 10+ hours a day. I prefer using the No-Ad 60 SPF sunscreen because of its ease of applicability and all-around performance.
Hiking Gear
Except in situational situations, the Helios by La Sportiva is the only shoe I'll recommend to people. I love a light, flexible shoe that allows my tootsies to connect with the ground as much as they can.
The Helios has performed exceptionally well in the few years I've had them, and I've got two unused pairs waiting for my feet when the first one blows out.
This is a premature endorsement, but I've been wearing the Merrell Chameleon 7 for a few weeks now during my day job and enjoy the shoe. It has a wide toe-box and is comfortable, waterproof, and has good ventilation. So far, so good… but tune in in a few weeks for a more thorough review!
Related LA Hikes
For more hikes in the Los Angeles area, then check out:
Resources
Up-to-the-minute updates on the trail can be found at the Laguna Coast Wilderness Park website; while writing this piece, the trail status switched from "closed due to rain" to "open for hiking".
It's a great resource for planning your trip, along with the NOAA weather service to predict the conditions of your planned weekend of hiking.
Final Touches
By itself, the park may not attract the crowds that Yosemite and the Anzoborego Desert will, but for people in and near Orange County, it's utter insanity not to visit this park at every opportunity.
There are few situations where you can visit a touch of relatively pristine SoCal wilderness like that presented here. For sighting wildlife like cacti and bobcats, or for getting a feel for what SoCal has to offer, the park has it all in spades.
For people passing through and permanent residents alike, this park is what it's all about when it comes to enjoyable hiking for solo and family scenarios.