Maine is every hiker's dream come true. The Pine Tree State has imposing mountains, staggering coastlines, and the most difficult miles of the Appalachian Trail.
With over 1,800 hikes to choose from, it can be overwhelming to plan a trip. Use our complete guide to find the perfect Maine adventure, whether that's exploring the rocky headlands of Acadia National Park, the deep backcountry of the 100-Mile Wilderness, or scaling the heights of the storied Mount Katahdin.
1. Beehive Trail, Acadia National Park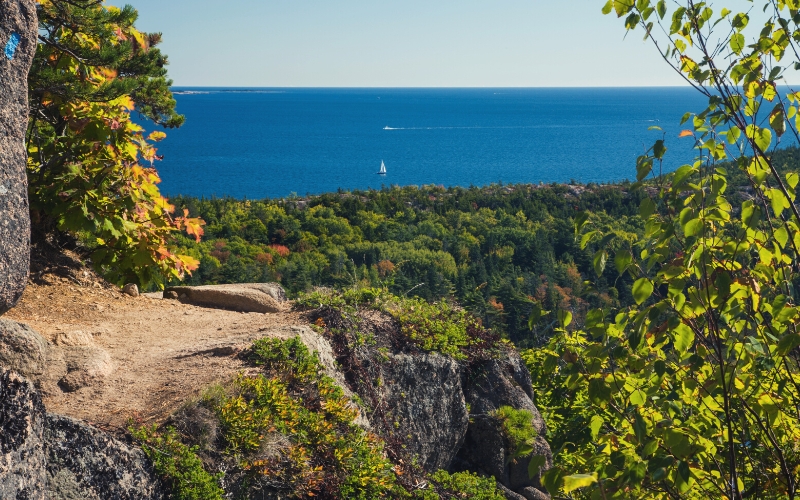 Type: Loop
Length: 1.4 miles
Difficulty: Challenging to Expert
The Beehive Trail Loop is the crown jewel of Acadia National Park hiking. A series of staircases, rungs, and ladders lead to the summit of The Beehive, a 520-foot tall granite bulge. Beehive Mountain offers breathtaking panoramic views of Champlain Mountain and the Maine coastline. From the top, you will also see Sand Beach and Thunder Hole.
Although only a short 1.4 miles, this loop demands a high level of experience and fitness. About a mile in the trail turns from a hike to a scramble and then into a climb.
As the route ascends steep granite, use the set iron rungs and ladders for assistance scaling exposed cliff faces and rocky ledges. Be aware that some sections require reaching above the end of a ladder to the next rung.
When the cliffs and ladders end the hike continues for another 200 feet of uneven terrain to the summit. Take a moment to enjoy the splendor of Maine and the Atlantic Ocean before descending on the back of the Beehive. Using the rungs and ladders to get down is not recommended!
Warning: Granite becomes very slippery when wet. Don't attempt the Beehive Loop Trail in the rain.
2. Cadillac Mountain South Ridge Trail, Acadia National Park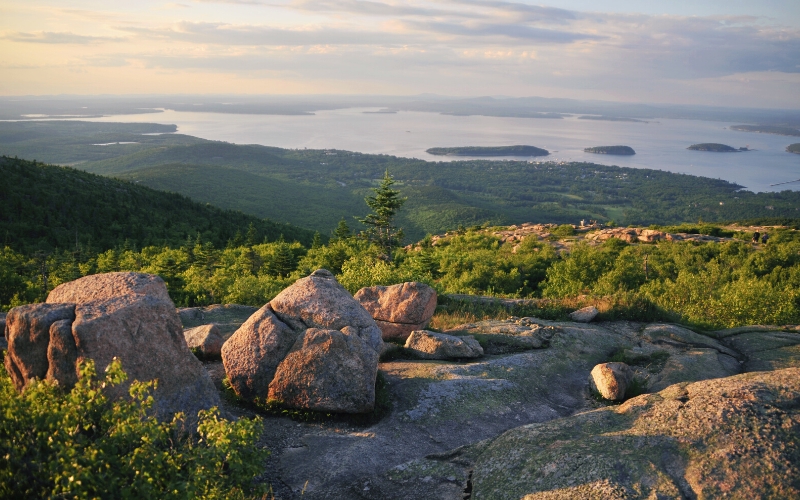 Type: Out and back trail
Length: 7.1 miles roundtrip
Difficulty: Moderate
Cadillac Mountain is the highest peak in Acadia National Park. The South Ridge is one of two ways to reach the summit and the more scenic option. This hike has everything: Maine pine forests and meadows, idyllic ponds, rocky ridges, and great views of the North Atlantic Coast.
Despite its popularity, there is no trailhead sign for the South Ridge. The hike begins near the Blackwoods campground off Champlain Drive. Parking along the shoulder is limited, so the earlier you arrive, the better.
As you hike through a dense forest, look for the Eagle Crag Spur Loop. Take the loop for a short detour to an awe-inspiring overlook of the Atlantic Ocean and distant islands. Once back on the main route, continue through the pine trees to Featherbed Pond, where you can gather yourself for the final push.
Here the path steepens as it passes above the tree line, then descends before becoming an access road that leads to the summit.
The other option for reaching the top is via the North Ridge. The North Ridge Trail is only 4.4 miles long and affords the hiker a different perspective. On this hike, you will see Bar Harbor, Frenchman Bay, and the Schoodic Peninsula. If you're looking for a longer loop hike, ascend the South Ridge and descend the North Ridge or vice versa.
3. Mount Katahdin, Baxter State Park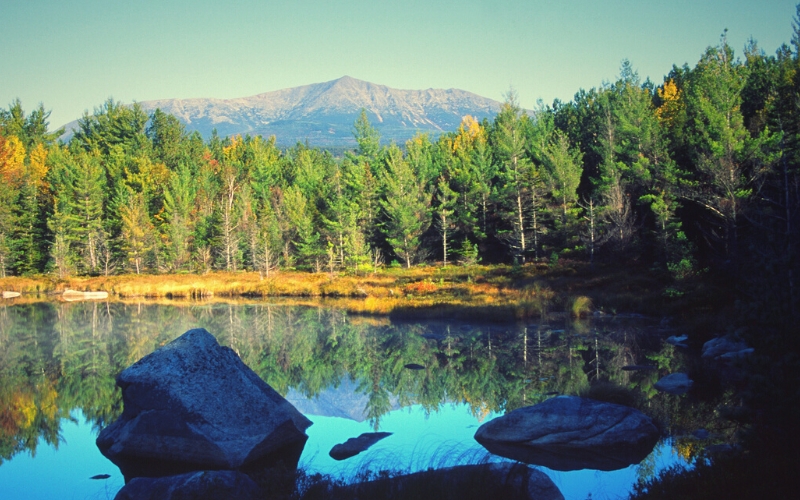 No list of the best hikes in Maine is complete without a few Baxter State Park hikes. Mount Katahdin is the tallest mountain in the park, and in Maine as a whole, and is well-worth bagging. There are at least five different ways to reach the top of this classic Maine hike. No matter which trailhead you choose, these are all challenging hikes with about 4,000 feet of elevation gain. 
Saddle Trail
Type: Out and back
Length: 10.4 miles
Difficulty: Challenging
Considered the 'easiest' way to summit Mount Katahdin, Saddle Trail (blue trail markers) is still a long, difficult hike. The first three miles follow a well-maintained and gradual path to the bewitching Chimney Pond. There is a campground at Chimney Pond if you plan on more than one day of exploring.
But be forewarned, from the three-mile mark you'll begin to encounter difficult footing, loose gravel, and rock scrambles. Blue blazes make navigation easy as you traverse boulder fields, but the hiking becomes strenuous.
Abol Trail
Type: Out and back
Length: 7.3 miles
Difficulty: Challenging to expert
Abol Trail is the most direct route to the top of Mount Katahdin, and you'll know it. The hike is consistently steep and strenuous. As you near the summit, the Abol hike joins the end of the Appalachian Trail. Look for thru-hikers at the summit celebrating the end of a 2,190-mile journey.
For more experienced hikers, there is an option to hike Pamola Peak and Mount Katahdin together on the Knife Edge Trail. This 1.1-mile, treacherous connector, however, should only be attempted on the clearest and calmest of days, and with good hiking shoes. In spots, the Knife Edge is less than four feet wide, with 2,000-foot drops on either side. Yikes!
Baxter State Park rangers warn against going back down on the Knife Edge. Instead, use one of Mount Katahdin's other trails to descend.
4. West Quoddy Head Coastal Trail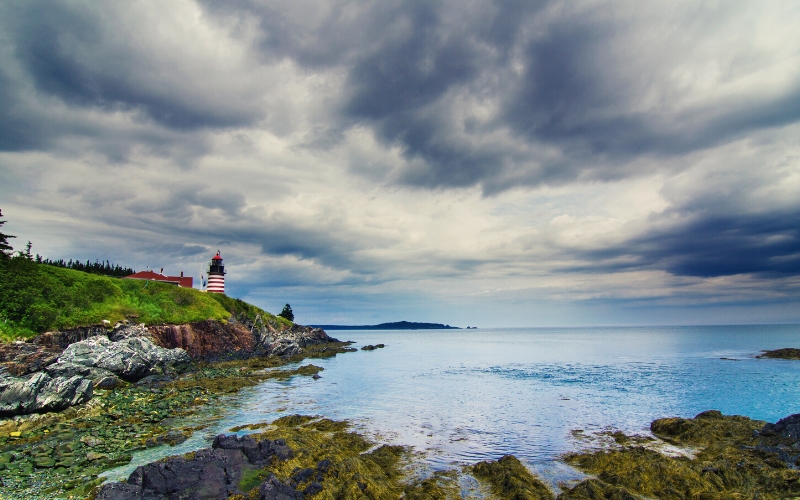 Type: Out and back
Length: 3.5 miles round trip
Difficulty: Moderate
Located on America's easternmost peninsula, Quoddy Head State Park is quintessential Maine. Visit historic candy-striped lighthouses, whale watch, or hike the stunning Coastal Trail. A few steep, rocky sections make this short trail feel moderately challenging.
On this hike, revel in cliff overlooks of the surging and crashing Atlantic Ocean and views of the imposing red cliffs of Grand Manan Island in New Brunswick, Canada.
5. Gulf Hagas, Brownville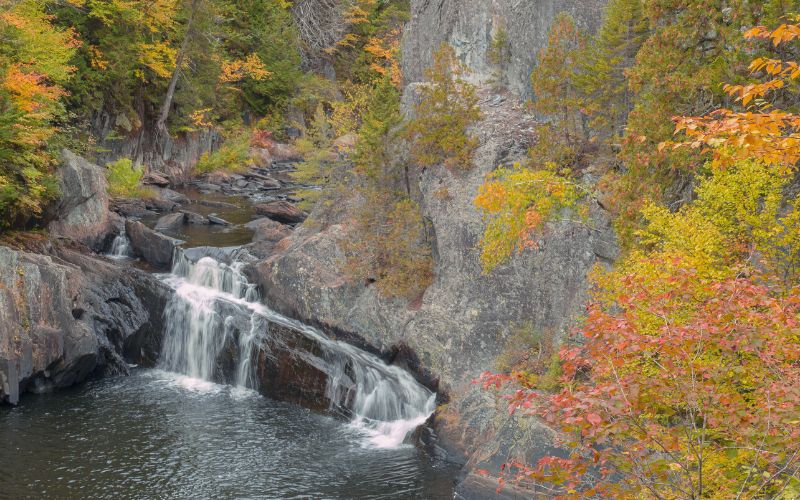 Explore the Grand Canyon of Maine on the Gulf Hagas network. Most trails in this area are moderate to challenging. Several sections require fording rivers, especially during high water. Some hikers bring sandals for these sections to avoid wet hiking boots.
However, wet boots will not interfere with the majesty of the area. The Pleasant River descends 400 feet through a series of sublime waterfalls and deep gorges. Here are a couple of our favorites from Gulf Hagas.
Gulf Hagas Rim Trail
Type: Loop
Length: 8 miles
Difficulty: Moderate to challenging
This loop takes about three and a half hours and offers views of the entire gulf. Many side trails lead to waterfalls and gorge overlooks. Most hikers take the Rim Trail on the way out and use the Pleasant River Tote Road to complete the loop.
Gulf Hagas Cut-off Trail
Type: Loop
Distance: 6.2 miles
Difficulty: Moderate
Jumping on and off the Appalachian Trail, the Gulf Hagas Cut-off trail takes you to numerous waterfalls and serves up spectacular views galore. Look for wild blueberries along the path in the late summer and early fall.
6. Tumbledown Mountain, Weld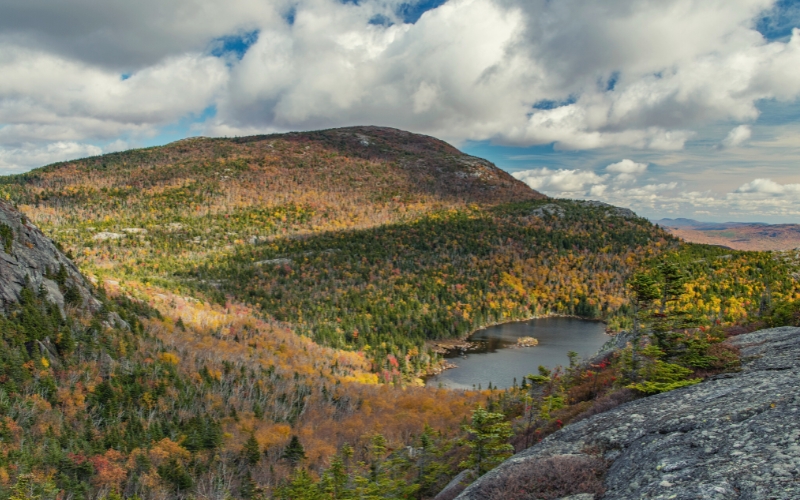 Tumbledown Mountain has three peaks and some of the top hiking in Western Maine. Towering cliffs, an alpine pond, and stunning views of the surrounding mountains make this one a must-hike.
Loop Trail
Type: Loop
Length: 5.3 miles
Difficulty: Challenging-Expert
The Loop Trail of Tumbledown Mountain covers 1,952 feet of elevation gain in just a few miles. This is a good indication of the challenge it presents. The route ascends through steep gullies and a rock chimney called Fat Man's Misery.
Just past this squeeze, expect to encounter iron rungs on cliff faces. Then you will connect with Tumbledown Ridge Trail, which leads to the West Peak Summit.
The Loop is not appropriate for beginner hikers or dogs. It is worth the struggle for experienced hikers and those looking to push themselves both physically and mentally.
Brooke Trail
Type: Out and back
Distance: 4.7 miles round trip
Difficulty: Moderate
For a more moderate route to Tumbledown Alpine Pond and the East Peak, try Brooke Trail. You will follow a logging road for about a mile before it gradually steepens. Footing becomes more difficult after the pond on the final ascent to the East Peak summit. Proceed with caution, especially in rainy weather.
7. Blueberry Mountain Trail, Weld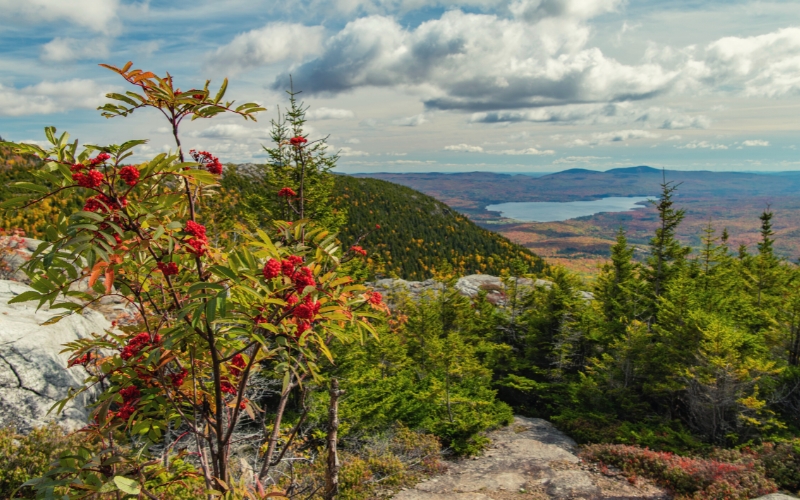 Type: Out and back
Length: 2.7 miles round trip
Difficulty: Moderate
This secluded and little-known spot is a great place to escape crowds. A large variety of trees surrounds the trail, including white, gray, and yellow birch, maple, spruce, and fir. Follow dark blue paint blazes and cairns through the lush forests.
The summit affords views of Tumbledown Mountain, Sugarloaf, and on exceptionally clear days, Mt. Washington in New Hampshire.
8. Bigelow Mountain, Bigelow Preserve
Bigelow Preserve encompasses 36,000 acres of public land, including all seven peaks of the Bigelow Mountain Range. A perfect place to see fall colors and explore some of the best that Maine has to offer.
Fire Warden, Horns Pond, and Appalachian Trail Loop
Type: Loop
Length: 12.2 miles
Difficulty: Challenging
If you're looking for an all-day hike, this loop is perfect. At an average pace, this beautiful ridge traverse takes about 7.5 hours. A long hike, but you'll have bagged two new peaks in the process, Mount Avery and West Peak.
Take a break and maybe a dip at Horn's Pond right on the Bigelow Mountain Ridgeline. Don't miss the stone fire tower at the top of Mount Avery either with 360-degree views of the surrounding peaks.
Climb the mountains and get their good tidings. Nature's peace will flow into you as sunshine into trees.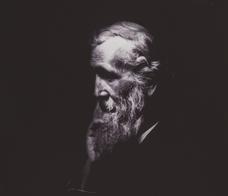 John Muir
The Father of Our National Park System
For less experienced hikers, the Safford Brook Trail is the way to go. It's only 5.4 miles round trip. This area is generally less busy and still provides stunning views. To make the hike a bit longer, you can continue to where the path connects to the Appalachian Trail and the summits of Avery Peak and Little Bigelow Mountain.
9. Pleasant Mountain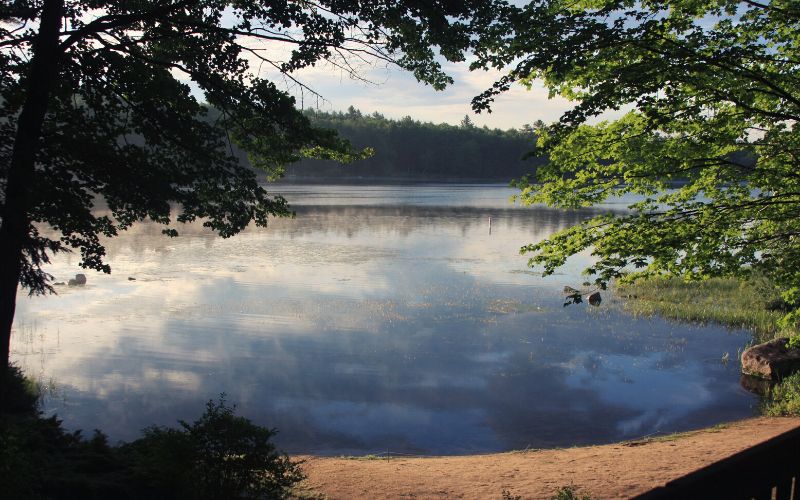 The trail network of Pleasant Mountain is full of moderate to challenging day hikes that offer impressive views of the White Mountains to the west and the morning sun to the east. This is a popular area, so have a Plan B in case the parking lot at the trailhead is full. Luckily, there are many options.
Bald Peak Trail
Type: Out and Back
Length: 4.6 miles
Difficulty: Moderate
Bald Peak Trail is another two-for-one. Follow the blue blazes to Summit both Big Bald Peak and Pleasant Mountain. This is an intense hike for beginners, especially the first mile. After that, the hike mellows out a bit. Bald Peak Trail is a workout, but the views from the top are worth it.
Pleasant Mountain can also be reached via the Ledges Trail. This is another blue-blazed trail but a less strenuous way to reach the top. Enjoy scenic overlooks, bird-watching, and in the fall, world-class leaf-peeping. Access to this trail is from Mountain Road.
10. Jordan Pond Loop Trail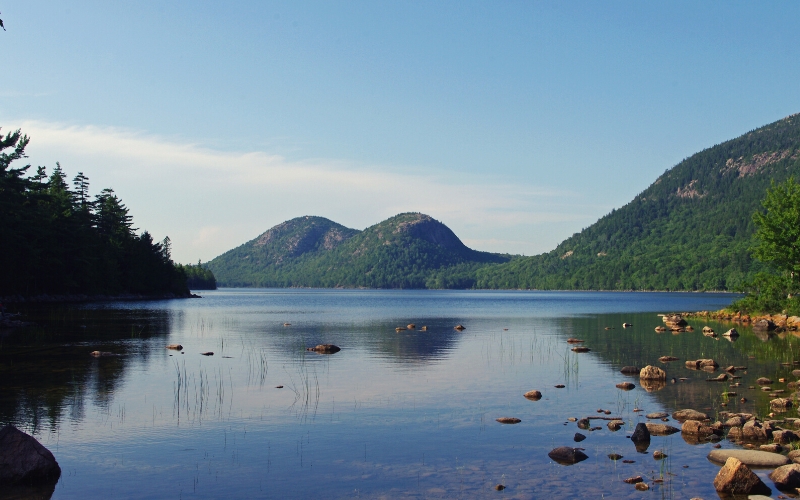 Type: Loop
Length: 3.3 miles
Difficulty: Easy
Trail number 10 on our list brings us back to the iconic Acadia National Park. The Jordan Pond loop is an easy hike that is primarily flat. A series of boardwalks prevent damage to the underlying vegetation. There is one section of uneven granite but nothing unmanageable.
A few sections take you right up to the lake's edge. The kids will love looking for beavers and their lodges in the lake. You can even spot trees that beavers have partially chewed. The Jordan Pond Loop is a great outdoor adventure and one of the best hikes in the area for the entire family. 
11. Mount Battie, Camden Hills State Park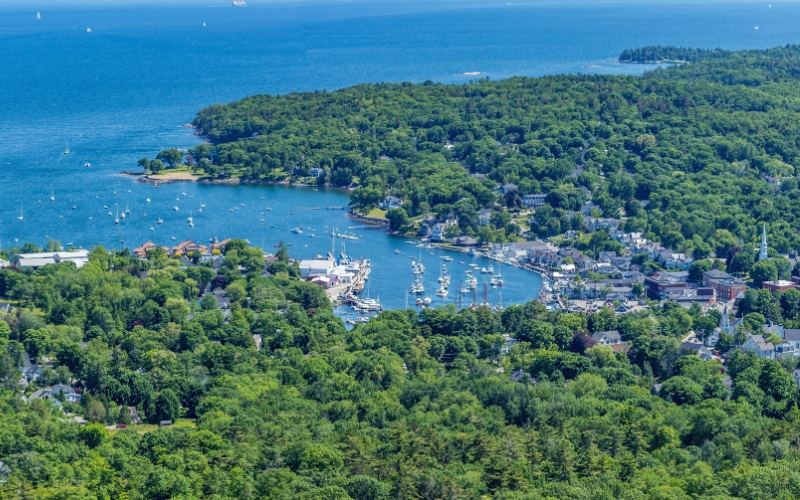 Type: Out and back
Length: 1.1 miles
Difficulty: Moderate-Challenging
Mount Battie Trail is a short but moderately challenging hike with a few rock scrambles and ledges. Access is straightforward with the trailhead only a couple miles from downtown Camden. Remember to pay the state park fee or buy an annual pass.
This scramble for a hike takes about an hour. The panoramic views of Penobscot Bay and its islands are definitely worth it. You can even climb the stone tower at the top for an even better lookout.
12. 100-Mile Wilderness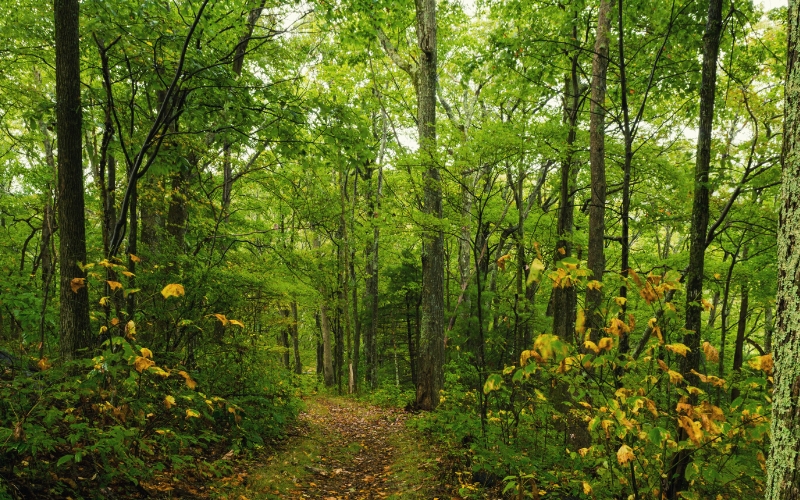 Type: Multi-day
Length: 100 miles
Difficulty: Expert
The 100-mile wilderness is the most remote and demanding section of the Appalachian Trail. This section of the route takes 6-9 days to complete and requires extensive planning and training. Along the way, immerse yourself in the at-once uncompromising but blissful Maine wilderness.
If hiking the whole 100-Mile Wilderness sounds too grueling, consider section hiking or slackpacking, which is traveling without all your gear. This involves finding a shuttle service for pick up and drop off along the logging roads that intersect the trail.
13. Fairy Head Loop Trail, Cutler Coast Public Reserved Land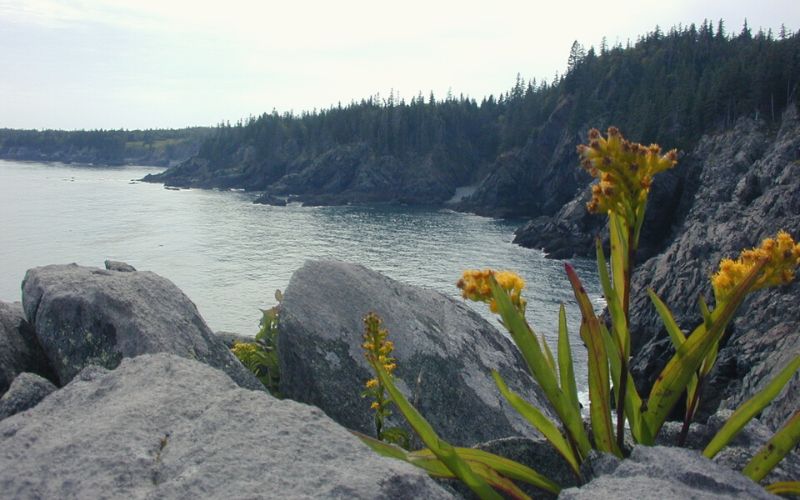 Type: Loop
Length: 10.4 miles
Difficulty: Challenging
This inland/coastal trail combo is nothing short of spectacular. About half the trail parallels dramatic cliffs and striking ocean vistas. On this section, look out for whales in Fundy Bay, especially in the summer months.
The other half cuts through a freshwater marsh populated by beavers and deep mossy forests.
Some sections of the forested half are overgrown and difficult to follow so make sure to download a map of the area in advance. This is a long loop so if you're planning a day trip, start early and bring headlamps.
There are a few remote campgrounds for overnight adventures in the area. They are first come, first serve and you must pack out all your trash.
Best Hikes in Maine: Happy Hiking!
Maine is a hiker's mecca that's chock full of meandering trails, stunning views, and scrambles that will challenge even the most experienced hikers. We hope our guide has made choosing which Maine trail to tackle next a little easier! 
We'd love to hear from Mainers and visitors in the comments below. And if you know anyone looking to hike in the great state of Maine, share this article!