The Top 25 Cool Gifts For Hikers
Looking for unique hiking gifts for the hikers in your life?
You're in the right place! In this guide, we will be covering the following:
25 great hiking gift ideas, from REI stocking stuffers to gadgets and apparel
Hiking gifts for him and for her
Gifts for thru-hiking, a camping trip, a backpacking trip, or day hiking
Stocking stuffers for hikers
Ideal Christmas gifts for hikers and campers
Gift ideas for backpackers and gifts for day hikers
With the holiday season right around the corner, it's high time to start thinking about gifts for your outdoors-loving loved ones and friends.
Over the years, all of us at My Open Country have been gifted all sorts of lovely and quirky but, alas, otherwise unsuitable or altogether useless presents. (But thanks for the fingerless faux-fur mitts anyway, Aunty Betty!)
To help ensure your gifts are great ones and earn you "friend/colleague/family member-of-the-year" rather than Aunty Betty status, we're here to help.
In this article, you'll find a list of the best gifts for hikers. From more practical items to cool hiking gadgets, our guide to holiday-season hiking gifts has it all.
Clothing: Wearable Gifts for Outdoorsy Women and Men
Darn Tough Merino Wool Boot Sock Full Cushion
When it comes to hiking, backpacking, and camping outdoors, comfort ranks very high on the list of top priorities among all hiking enthusiasts. And the part of our anatomy that needs just a little more comfort than most other parts is our feet…
These merino wool socks by Darn Tough offer comfort in spades. They're light, soft on the skin, breathable, and feature high-density cushioning throughout the sole. All of these attributes also make them perfect for any kind of weather and as suitable for hikers taking on the Appalachian Trail as they are for hikers who only head to the hills once in a while.
All in all, one of the safest gifts for a hiker, backpacker, or camper there is.
Ray-Ban Unisex-Adult New Wayfarer Sunglasses
These super-stylish, timeless sunglasses will help add a little style to your hiker's outdoor wardrobe.
Ray-Ban Wayfarer Sunglasses combine fashion and function in the most iconic way, making them suitable for use both on and off the trail.
They boast polarized lenses that absorb 85% of visible light and allow the wearer to see through glare. They also provide outstanding color contrast, use green lenses to enhance clarity of vision, and significantly reduce reflections and eye strain.
In short: one of the best hiking gifts you could buy any hiking guy or gal who likes to look good on the trail.
Arc'teryx Zeta SL Jacket (Men & Women)
Mountain weather is famous for refusing to play ball and honor our wishes or expectations. One minute, it's dry, the next minute we're wondering if a kayak might be a more suitable means of transportation than our pins.
Given this unpredictability, a worthy, well-made rain jacket is a piece of gear every hiker should carry.
In short, the Arc'teryx Zeta SL Jacket is one of the worthiest and most well-made rain jackets we've ever had the pleasure of pulling over our rain-threatened shoulders.
This jacket is made with superbly lightweight materials and uses a "bombproof" Gore-Tex membrane that's designed to keep you in even the wildest weather. Even if your favorite hiker friend already has a rain jacket, this one's almost sure to represent a substantial upgrade. Available in both men's (Amazon / R.E.I.) and women's (Amazon / R.E.I.) models.
Gift Ideas for Hikers That Show You Care
Adventure Medical Kits UltraLight and Watertight
Every outdoor enthusiast knows that accidents often happen on the trail. Even if you're car camping or planning a one-day backpacking hike in an area you know well, therefore, a good first aid kit should be the first thing that goes into your pack.
This product from Adventure Medical is just that kinda kit! It's lightweight, waterproof, has everything you need to treat the most common hiking injuries and ailments, and is one of the most "can't-go-wrong" hiking gifts for her or him out there.
The kit includes everything even the most accident-prone hikers could possibly need for trips under one week in duration, including medication, straps, bandages, gauze, dressings, and tinctures.
Ursack Major Bear Bag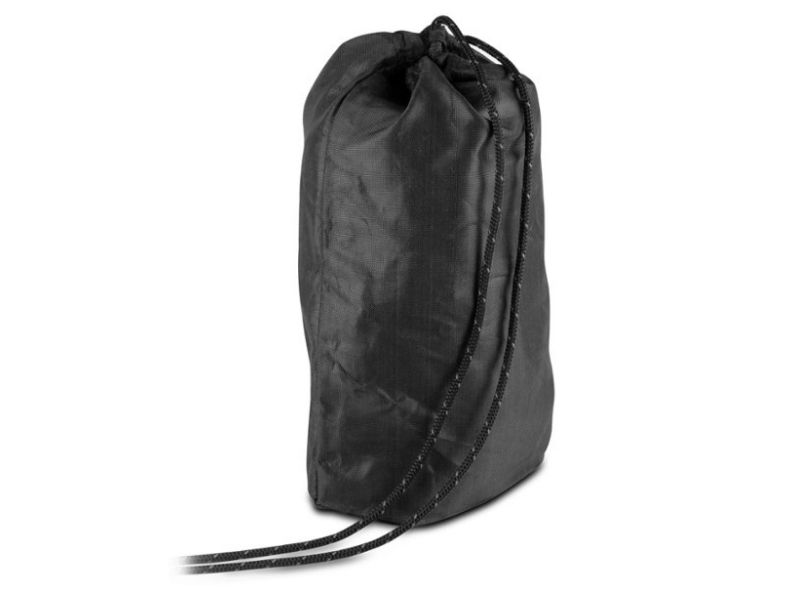 Sharing, they say, is caring. But for most of us, we have to draw a line when it comes to the idea of sharing our hard-earned trail grub with opportunistic bears around our campsite.
Not only is a 500-pound beast breaking into your goody bag of eats sure to scare the bejeezus out of everyone who's not Chuck Norris or Bear Grylls within a two-mile radius, it's also going to —horror of all horrors—deprive you of your edibles.
If you're camping in bear country, one of the best ways to ensure your breakfast (and camping partners, neighbors, and limbs) will still be there come morning is to invest in a reliable deterrent like the Ursack Major Bear Bag.
This lightweight bag is tear-and-bear resistant, waterproof, can accommodate 5 days' worth of food for one person, and can be paired with an odor-barrier bag to double down on safety.
Silva Ranger 2.0 Compass
Ask any avid hiker what they consider the most must-have item in their kit and most are likely to say their compass. As such, this is one of those gifts with which it's very hard to go wrong.
Even if your hiker friend already has a compass or GPS device, having a spare can never hurt, and the Silva Ranger 2.0 is just about the best "backup" your money can buy. Like all things Silva, this lightweight compass oozes quality in every millimeter of its construction. It also boasts a few very handy, non-standard features that allow for more dialed-in and precise navigation. These include a built-in clinometer, a 1-2-3 mirror sighting system, luminous markings for nighttime navigation, and a magnifying lens for precision map work.
Garmin inReach Mini GPS Satellite Communicator
This one is not your typical stocking stuffer, maybe, but it's an extremely useful safety tool that could well turn out to be a lifesaver should one of your hiker friend's adventures take a serious turn south.
The Garmin inReach Mini GPS Satellite Communicator enables 2-way text messaging and can trigger an interactive SOS to search and rescue teams in the event of an emergency.
The device also gives you access to downloadable maps and aerial imagery in color. And if you buy an additional weather package, it will provide you with detailed updates while you're out on the trail. It might be a little on the more expensive side, but this one's worth its weight in gold for peace of mind alone!
In short: one of the best gifts for backpackers you could possibly buy!
Black Diamond Trail Ergo Cork Hiking Poles
A good set of trekking poles has a number of benefits. They help you keep your balance. They reduce strain and impact on your knees. They help maintain a healthy posture when carrying a heavy pack on your hike. And they're the kinda hiking gift with which it's very hard to go wrong!
There are enough types of hiking poles on the market to make the mind boggle. For our money, the best of the bunch for your trail-going loved one are the Black Diamond Trail Ergo Cork.
The Trail Ergo do everything you need a pair of hiking poles to do, and to a very high standard at that. They're lightweight, ergonomic, and can be adjusted from 29″ to 55″, meaning they could feasibly be squeezed inside a day-pack when not in use.
They also use extra-secure "double-flick" (as opposed to screw-shut) locks, moisture-wicking cork grips, and a 15-degree corrective angle for better handling.
Fun and Practical Stocking-Fillers
YETI Rambler 20 oz Tumbler
If your favorite hiker is the kind who can't get out of their sleeping bag in the morning without a warm brew, the Yeti Rambler Tumbler might just be a godsend of a gift.
Thermal mugs are kinda ten-a-penny, we know, but this one's just a little bit better than any other we've tried. Its vacuum insulation keeps your tipple toasty for up to an hour after brewing. The stainless steel materials are as tough as nails. The spill-proof lid ensures none of your life-restoring morning libations end up caffeinating your feet or tent floor instead of your brain.
What more could a coffee-loving camper ask for?
Petzl Actik Core Headlamp
Whether you're out on a day hike or stomping your way through the Pacific Crest Trail, a reliable headlamp is one of those must-have items no backpack should be without.
There are hundreds of good headlamps on the market, but our pick of the bunch is the Petzl Actik Core. This tidy little illuminator is perfect for mountaineering, hiking, backpacking, cycling, and trail running alike.
It weighs in at just 2.5 ounces, has a max burn time of 160 hours, max power of 350 lumens, and comes with a USB-rechargeable battery. All of this makes it pretty much as powerful, practical, and portable as they come.
The Deuce of Spades Backcountry Potty Trowel
For a gift that's sure to elicit a chuckle, look no further than the Deuce of Spades Backcountry Potty Trowel!
When it comes to taking care of "business" on your hike, rudimentary tools like sticks, stones, boot heels, or even our hands are, well, a little suboptimal. This lightweight (0.6 oz.), highly portable little aluminum trowel, however, allows you to inter your turds in style and with the minimum of fuss!
Ah, and it will also come in handy for other tasks, like digging holes for tent stakes, building a fire pit, and covering your fire's embers with dirt before you hit the hay.
One of the most practical gifts for campers and hikers alike!
Mpow Selfie Stick Tripod
No products found.
If your hiking homie is a bit of a social media fan, this selfie stick tripod is likely to soon become their most dearly cherished backcountry companion.
This USB rechargeable stick can be extended from 7.7" to 29.3" and uses a dimmable LED light ring that lets you choose from three lighting modes—white, warm, and neutral. It also weighs in at just 10.2 ounces, is compatible with most smartphones, has reinforced legs to ensure maximum stability, and offers up to 10 meters of wireless connection.
All in all, a great addition to the pack of any snap-happy hiker!
Cairn Hiking Subscription Box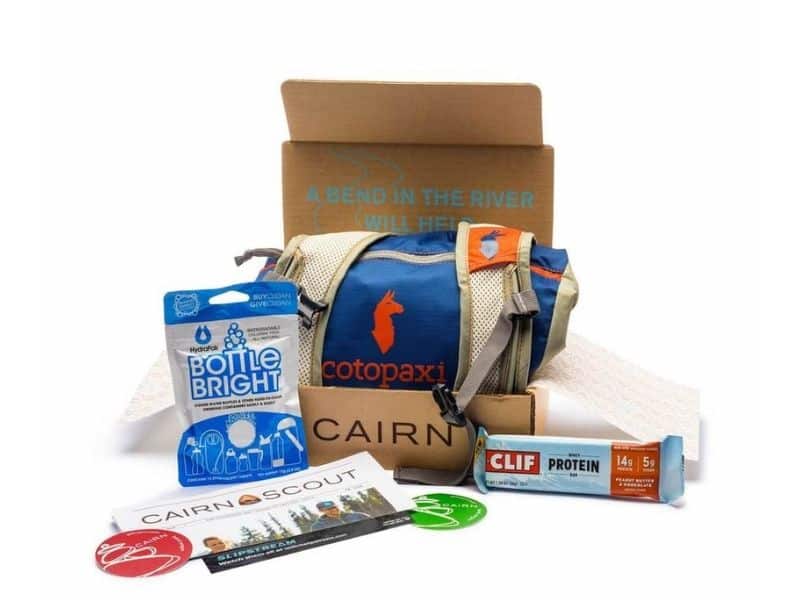 Unable to decide on the ideal gift for your hiker friend or family member? How about letting Cairn do the deciding for you?!
Cairn's hiking subscription boxes allow the recipient to enjoy six full-sized outdoor gear products carefully chosen by Cairn themselves. The items you may receive include garments, gear, food or energy products, gadgets, and many more useful accessories and essentials from a wide variety of big-name and up-and-coming brands.
Subscriptions can be purchased for a month, six months, a quarter, or an entire year.
Katadyn Steripen Ultra UV Water Purifier
No products found.
Drinking from wild water sources in the backcountry is always a bit like Russian Roulette. Five times out of six we walk away Scot-free with no tummy troubles of note. That one other time, however, a true (and often literal) sh**show awaits in the form of giardia, salmonella, cryptosporidium, or other party-pooping parasites.
The only way to ensure you avoid all of the above ailments when drinking from wild water sources is to kit yourself out with a reliable purification system like the Katadyn Steripen.
This water purifier fits in the palm of your hand but can nevertheless treat up to 50 liters of water in a single charge. It effectively rids your H20 of any water-borne nasties through the use of ultraviolet light rays that safely destroy 99.99% of protozoa, bacteria, and even viruses.
Bottom line: great gifts for hikers who tend to travel far and wide don't get much greater than this!
60 Hikes Within 60 Miles Book Series
The "60 Hikes within 60 Miles" is the ideal gift for hikers who live in any of the major cities around the US. As the name suggests, these guides provide trip inspiration and itineraries for a whopping 60 trails within short driving distance of major metropolitan hubs, including San Diego, Houston, San Francisco, NYC, Richmond, Portland, and many more…
Filled with maps, trail descriptions, pictures, and plenty of off-the-beaten-track outings you might never have heard of before, this is a gift that continues giving long after it's been opened!
REI Gift Card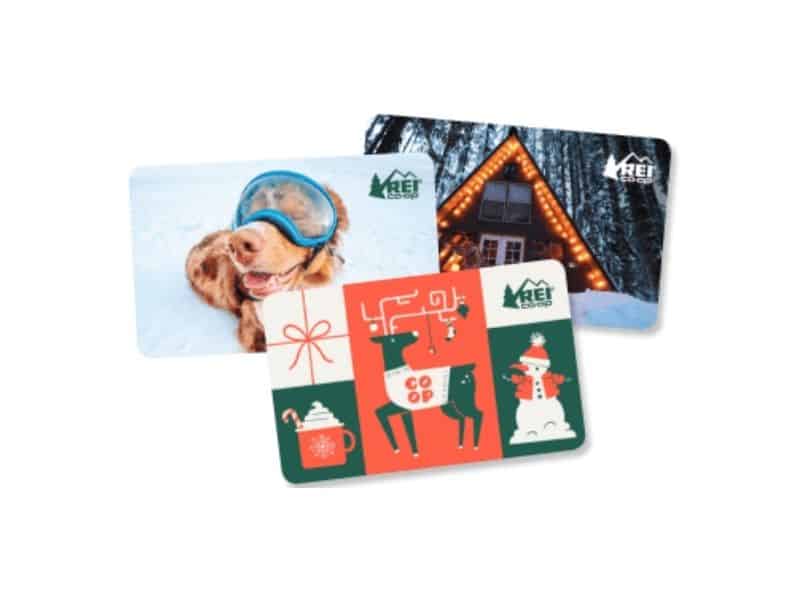 Few things say "I love you" to the special hiker in your life like an REI gift card! Not only does this allow them to choose the perfect gift for themselves, it also saves you all those hours of trawling the net for gear items they don't have or, worse, will still be sitting on a shelf come holiday season next year!
REI gift cards can be used at REI stores nationwide, online, or over the phone. What's more, they don't have an expiration date, can be customized, and are available in varying amounts. You can also send the card via email or order it by mail and give it to the recipient personally.
National Park Pass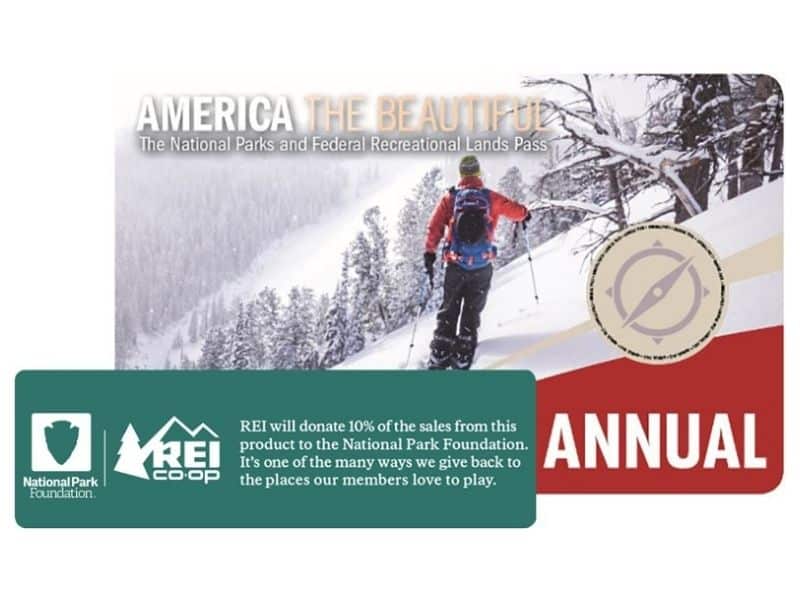 An amazing gift idea for those who love to explore, REI's "America the Beautiful Pass" which grants you access to more than 2,000 recreation sites across the United States, including all national parks.
The REI national park pass is valid for an entire year from the month of purchase, covers entrance for a driver and all passengers at per-vehicle fee areas, and is also honored at all sites managed by the Forest Service, National Park Service, Fish and Wildlife Service, Bureau of Land Management, Bureau of Reclamation, and Army Corps of Engineers.
As an added bonus, REI also donates 10% of sale proceeds to the National Park Foundation.
Hyperlite Stuff Sack Pillows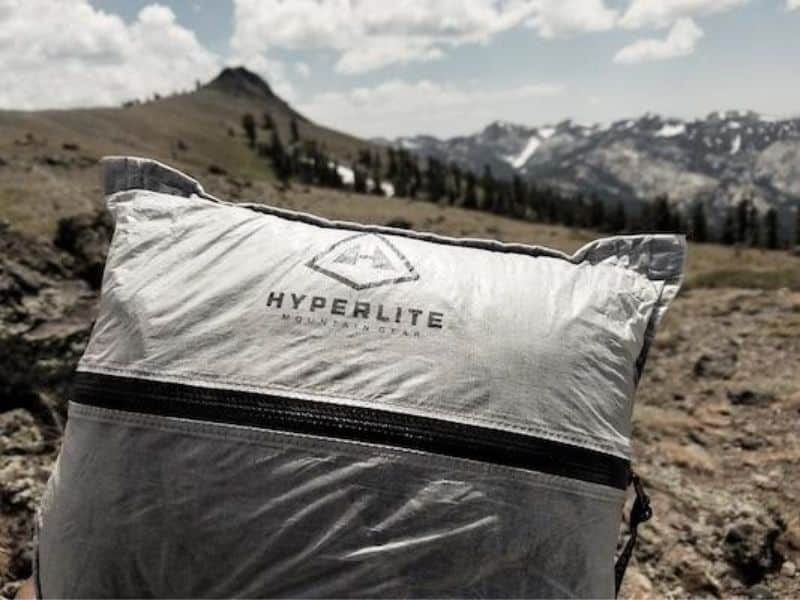 The best bits of hiking and backpacking kit are usually those that can be used in multiple ways, as is the case with the hugely versatile and practical Stuff Sack Pillows by Hyperlite.
During the day, you can use these sacks to store clothes, your water bottles, food, your sleeping bag, or anything else you want to keep separate from the rest of your hiking gear.
At night, though, is when the magic really happens. Simply pop a sweater inside and this featherweight bag instantly transforms into a pillow that's probably every bit as comfy and cozy as the one you use at home!
These pillows weigh in at a mere 1.16 oz and use a reversible design with a super-soft Polartec 100-weight fleece lining. They're also water resistant, have fully taped seams, and take up no more room in your pack than a large box of matches!
Anker PowerCore
These days, hikers are carrying more battery-operated devices into the wilds than ever before.
But what if those devices run out of juice? Not only would we run the risk of being unable to upload those oh-so-important Instagram updates, it could also land us in a bit of a pickle in the event of an emergency or if we haven't backed up our digital navigation tool with a map and compass.
All of these potential problems can be easily avoided by carrying your own power source. And when it comes to portable power sources, few brands' offerings perform quite so well as Anker's PowerCore.
This power bank provides 10,000 mAh of juice through lightning, micro USB, and USB type C connectors. It's compatible with the majority of smartphones available on the market, can charge an iPhone 8 3.5 times on a single charge, weighs just 6.35 ounces, and measures a tiny 3.6 x 2.3 x 0.9 inches. Just don't forget to charge it before you hit the road!
Gifts Ideas for Hikers Who Camp
Kammok Roo Hammock
If you want to get someone a fun yet thoughtful gift, you could do a lot worse than introduce them to the wonderful world of hammock-camping, aka "hammocking".
This multiple-purpose hammock comes in a wide variety of colors. It also packs up to the size of a 1-liter water bottle, has a high max user capacity (500 lbs), and brings a whole new meaning to the term "hanging out" around the campsite!
The Roo's fabric is lightweight, water-repellent, durable, and provides a perfect, cozy little nook to kick back in, unwind, and enjoy the views after your hike!
AeroPress Coffee and Espresso Maker
Some hikers and campers are just a little bit fussier than the rest—particularly when it comes to what passes the grade as "good cup of coffee". For some of us, if it's brown, warm, and caffeinated, we're good. For others, settling for anything less than what we're used to back home just isn't an option.
If your hiker falls into the latter category, there's no better way to ensure their morning brew meets with approval than kitting them out with an AeroPress Coffee and Espresso Maker.
This tidy little coffee maker weighs just 8 ounces and packs away into a tiny, tidy little bundle that can be easily stowed in a backpack pocket. Nevertheless, it has a 0.5-liter capacity and can make 1 to 3 cups of coffee in less than a minute, making it a great gift for those coffee-loving hikers who refuse to compromise on quality but also need their morning caffeine fix in a hurry!In short: undoubtedly the best gift for hikers whose morning libations must be of the highest quality, no matter where they happen to be taking them!
Platypus GravityWorks Water Filter System Kit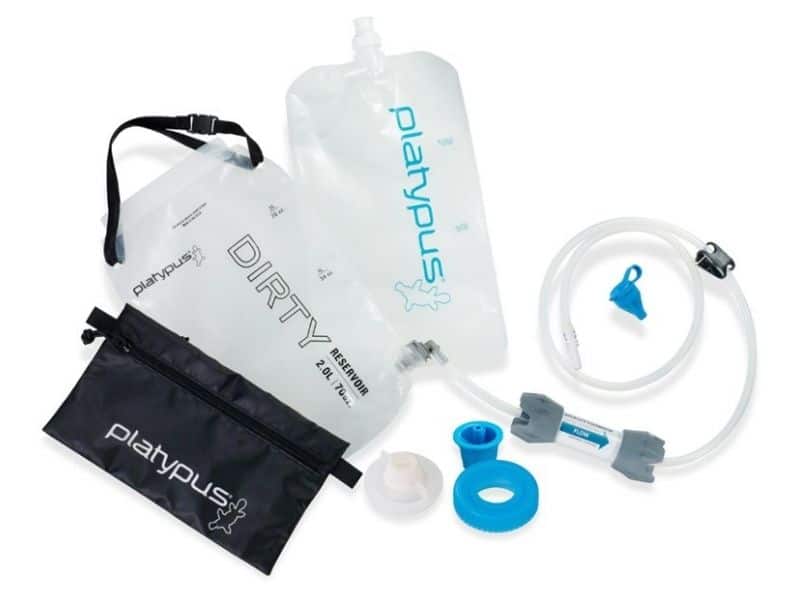 For treating larger quantities of water around camp, the hiker in your life's going to need something with a little more oomph than the Steripen featured above.
Enter the Platypus GravityWorks! This system can filter about 1.5 liters per minute thanks to its use of hollow fiber filter technology. And because it's a gravity-style filter, it requires no manual pumping or stirring. Just fill up the 2-liter reservoir, hang it up, and kick back while your dirty H20 filters through the system and comes out clean and safe on the other side!
This system is not only lightweight and super convenient, but also extremely effective. It removes bacteria, protozoa, and particles (including salmonella, giardia, and cryptosporidium) as small as 0.2 microns in size.
MSR PocketRocket Ultralight Backpacking, Camping, and Travel Stove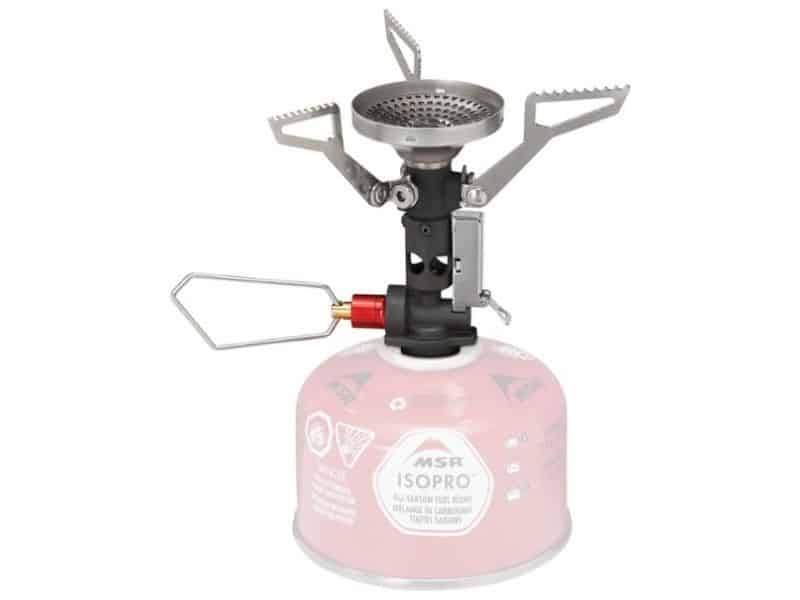 Good gifts for hikers are usually those that make life a little easier, safer, and more convenient on the trail. This one does all three.
Over the years, the MSR PocketRocket has earned legions of fans the world over. It's as reliable as they come, weighs in at a tiny 4.2 oz (2.6 without the case), and, as the name suggests, is one of the most compact camping stoves on the market.
This gas-powered stove is very easy to set up and operate. It can also boil a liter of water in about 3.5 minutes and packs enough punch to cook up a small feast for one or two people in next to no time.
NALGE TRAVEL KIT MD
This one might lack the glamor of other gifts on our list, granted. Nevertheless, the Nalge Travel Kit MD is sure to be appreciated by any hiking enthusiast who prioritizes practicality and likes keeping the gear in their backpack as organized as possible.
The kit consists of a selection of high-quality travel bottles and storage jars. The bottles are BPA free, made of lightweight plastics and metals, and are both leakproof and highly durable. If you're looking for a simple solution for carrying and storing liquids during your trips, the search can end here!
REI Co-Op Flexlite Air Chair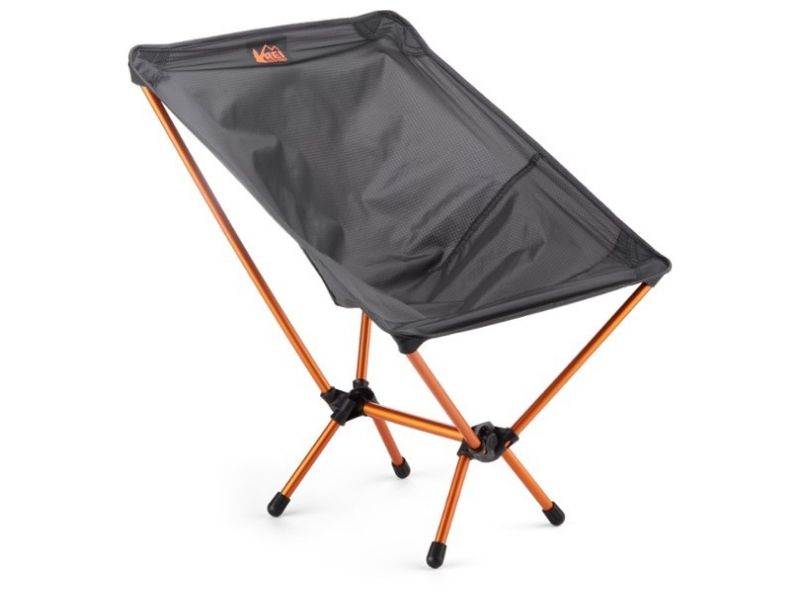 Second in our list of REI gifts is the most ideal gifts for hiking lovers who like to kick off their hiking boots and unwind in comfort at the end of a long day on the trails.
The REI Co-op Flexlite Air Chair weighs only one pound but has a healthy 250-pound weight capacity. It's also easy to set up, takes up very little room, and uses an aluminum frame and foldable design that makes it light and portable enough to be lashed to be back of your pack on day-hikes.
For post-hike decompression around the campfire, there are very few options that come close to being quite so practical and trail-appropriate.
The End Of The Trail—Decision Time!
Now it's over to you! We're well aware that choosing just one item from those featured in our Best Gifts for Hikers list is no easy task. Rest assured, however, that whichever one you choose is sure to make a great addition to the hiker in your life's kit. That said, if you're really struggling, we're also pretty sure that hiker wouldn't be too put out should you choose to buy them two!
So, did you enjoy our hiking gift guide? If so, please feel free to comment or share with your family, hiking buddies, or any other friends who might be looking to kit out their loved ones for their next outdoor adventure!